LeBron's dominance has the Cavs playing with championship-level swagger
This is it. This is what basketball fans have been asking for all these years.
This is LeBron James at his absolute best.
For more than a decade we've known that when LeBron wants to get to the basket, he gets to the basket. He's one of the greatest athletes in American history and there are few, if any, NBA players who can even slow him down.
The Toronto Raptors certainly don't have any of those players.
So LeBron is dropping his shoulder and making a beeline to the hoop. Because of that, he's scoring with near impunity and the Cavaliers are up 2-0 in an Eastern Conference finals series that will be over in two more games.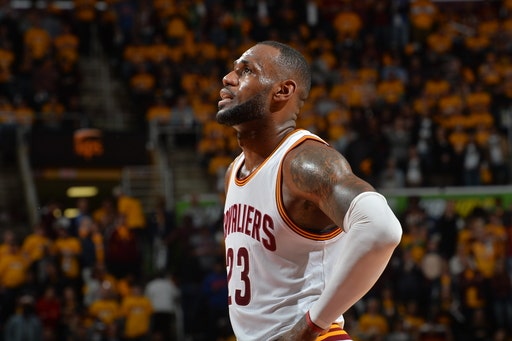 LeBron has made 17 baskets in the first two games of the series —€" both blowout Cavs wins —€" and all have been in the paint. Seventy-three percent of LeBron's shots have come from inside of five feet, and he's made 90 percent of those attempts.
It's the game that fans of basketball have been begging to see for years —€" LeBron at his dominant best. It's the game that Cavs fans were craving as LeBron missed jumper after jumper in the first two rounds of the playoffs.
LeBron is bigger, stronger and faster than any defender (or defenders) you can put on him, so why does he settle for so many jump shots? To avoid wear-and-tear? That excuse doesn't fly in the playoffs, but the jumpers did.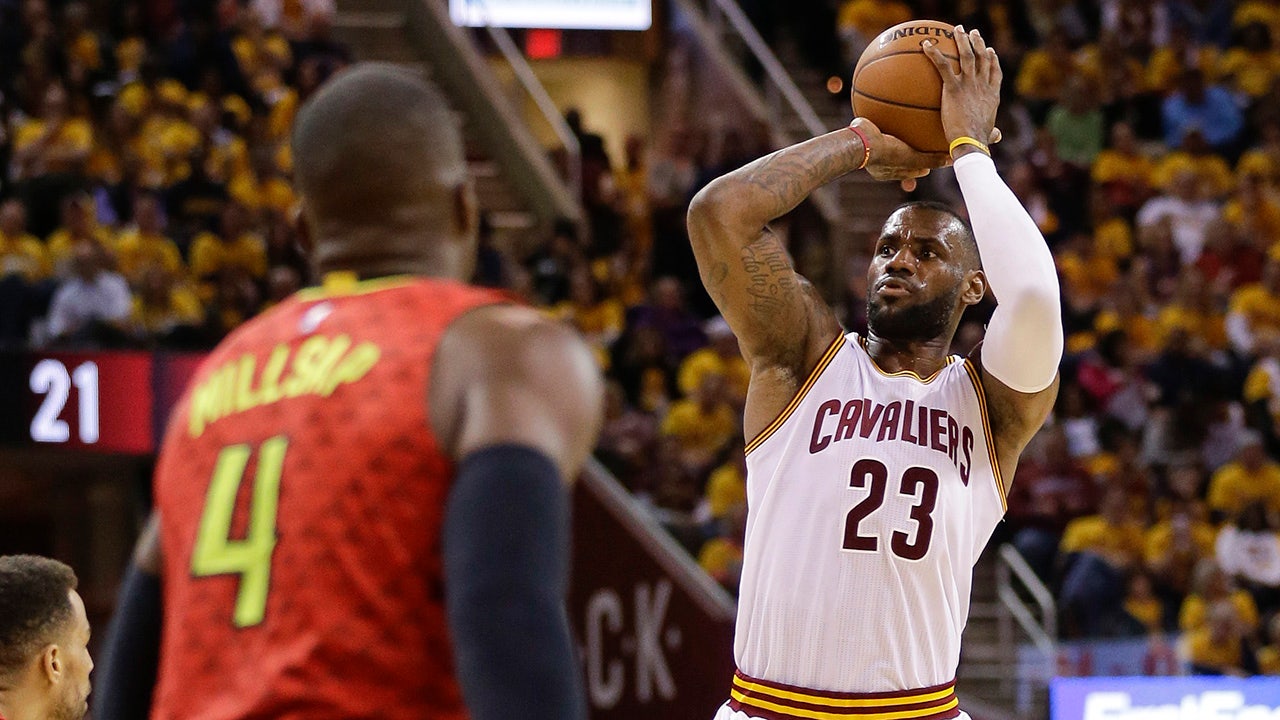 Even when LeBron was missing those jumpers, he was still dominant —€" he's LeBron James —€" but he wasn't optimal, and against the Western Conference champion, the Cavs will need everyone, including LeBron, to be optimal.
So the Cavs have used the Eastern Conference playoffs as a dress rehearsal for the big show —€" the inevitable berth in what will be LeBron's sixth straight NBA Finals. They've taken the opportunity to push their own limits and find confidence, swagger and joy.
After last season's NBA Finals defeat, the Cavs —€" and especially LeBron —€" knew that the team's alternating isolation offense wasn't going to get the job done against Stephen Curry and the joyous Golden State Warriors. They were going to have to adapt and play Warriors' game if they were to beat them, so at midseason David Blatt was out, Ty Lue and a pace-and-space mentality were in.
It took a while to click —€" the Cavs entered the playoffs with more questions than answers —€" but it's clicking now.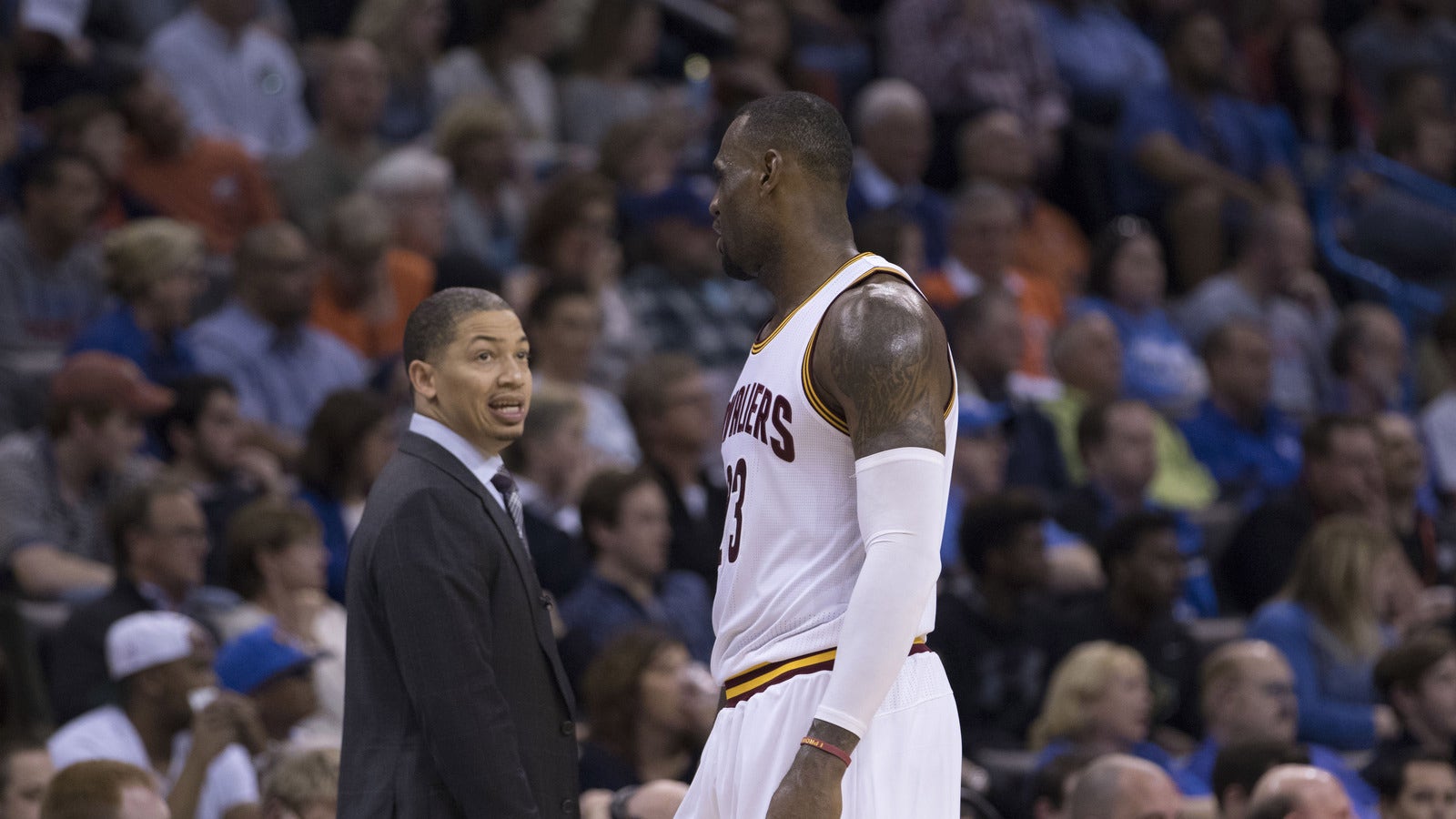 So far these playoffs, the Cavs have shown that not only can they adapt their game to match that of the Warriors, they might just be able to beat them with it, too.
No team in the world is playing better basketball than the Cleveland Cavaliers are right now.
Of course, it starts with perhaps the most talented player to ever wear an NBA uniform —€" James —€" who has shown off every bit of that seemingly limitless arsenal of skill so far this postseason (save the jump shot).
Thursday night against the Raptors, he posted an easy triple-double of 23 points, 11 rebounds and 11 assists in 33 minutes, the final 10 of which were in an out-of-reach contest.
LeBron's six first-quarter assists opened up Toronto's defense and set the table for his feast at the rim. He was half point guard, half center, and the Cavs filled in beautifully around the transcendent hybrid. The wings knocked down 3-pointers, Tristan Thompson showed the energy and tenacity that landed him an $82 million deal, and LeBron and the offensively brilliant Kyrie Irving were so deadly in pick-and-roll it made you wonder why the Cavs had rarely run that play before the playoffs started.
It was a virtuoso team performance, and it broke what was left of the Raptors' spirit.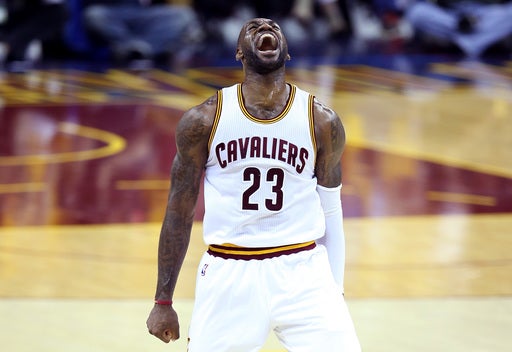 Make no mistake who was at the center of it all: LeBron was everywhere on the court in Game 2. He had a gravity to him, and on both offense and defense he was a force to be reckoned with.
Thursday night's game was a performance reminiscent of LeBron's Miami tenure, four of the greatest individual seasons NBA history.
His play so far in the Eastern Conference finals might be his best as a Cavalier —€" and that's saying something, considering that he carried subpar Cleveland teams deep into the playoffs year after year early in his career.
But blessed with the wisdom of 13 NBA seasons, the knowledge that he'll have only a few more chances beyond this to give Cleveland its long-sought after Championship and the confidence that this team is, as he put it Thursday, "well-oiled", we're seeing a LeBron even more spectacular than the one we've come to know.
This is the LeBron we could only imagine. This is the LeBron we've all been waiting for.
And with him leading the charge, this might just be the team that will give Cleveland what it's been waiting for.