LaMarcus Aldridge: Suns were once at the top of my free agent list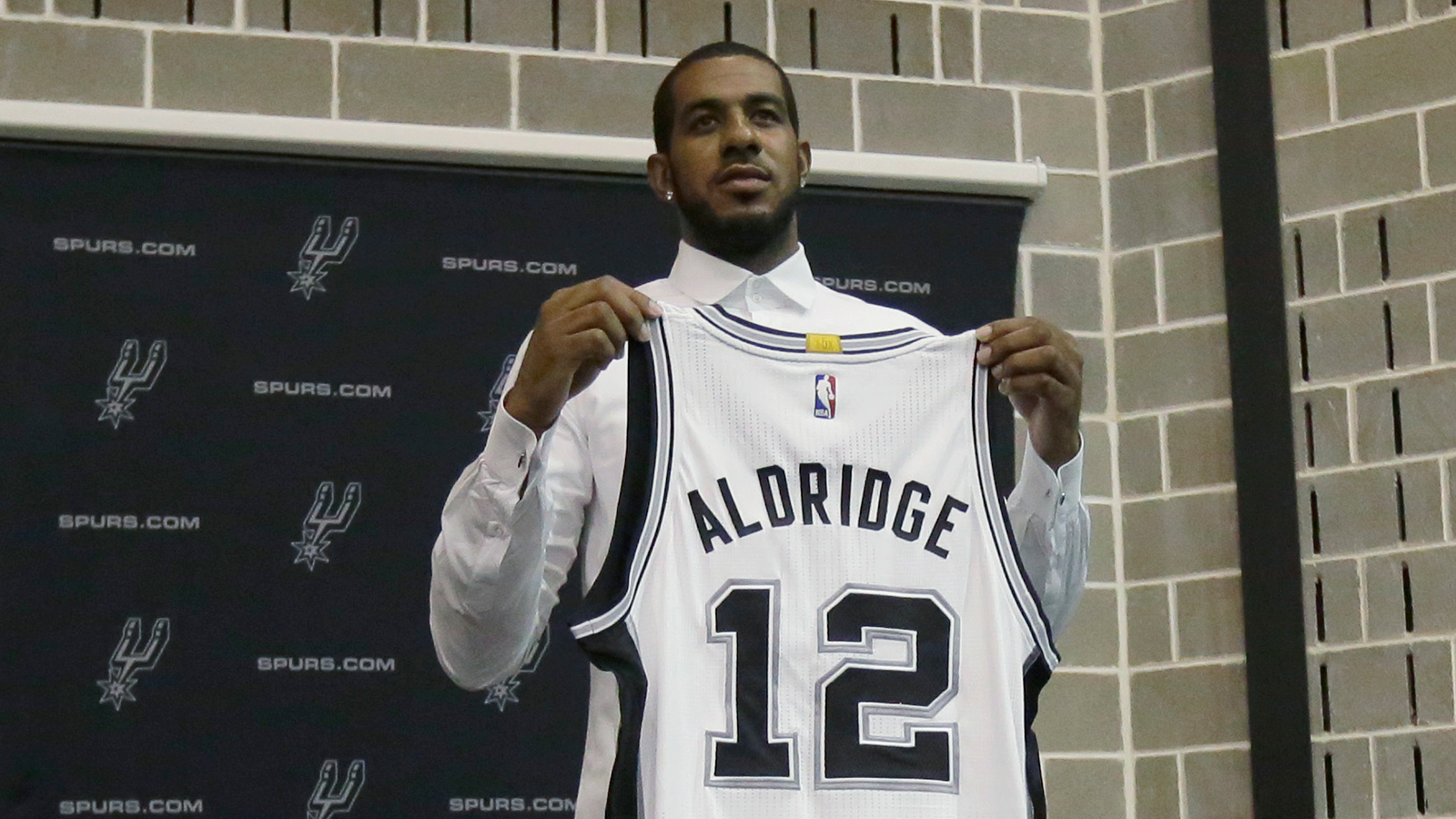 LaMarcus Aldridge was the biggest free agent name on the market last summer, and the Phoenix Suns were closer than expected in the chase to retain his services.
How close? Aldridge told Yahoo Sports/FOX Sports 1 NBA Insider Adrian Wojnarowski that at one point in the process, the Suns had vaulted to the top of his list.
Ultimately, Aldridge chose the Spurs, which were more of a sure thing given their long history of consistent success. But the Suns did everything they could to make the decision as difficult as possible.
The plan was simple: Overnight, the Suns would keep the news quiet and promptly march Tyson Chandler into a presentation with Aldridge on the afternoon of July 1. The Spurs meeting had come and gone, and now McDonough hatched a plan to deliver drama to the process.

The Suns brought coaches and players, including assistant Earl Watson, an ex-Blazers teammate who had a strong bond with Aldridge. Before moving into a conference room, everyone was saying hello, shaking hands and suddenly: There was one of the centers that Aldridge had requested.

"I could tell LaMarcus was confused, sort of like, 'What's he doing here? What's going on?' " McDonough told Yahoo. "And then he realized what was happening."

This changed everything in the process. Aldridge met with Eric Bledsoe and Brandon Knight. He studied the Suns' roster, the salary cap space, and understood that a young center, Alex Len, would be the understudy to eventually replace the 33-year-old Chandler. McDonough made a convincing case to Aldridge about turning him into the face of the franchise, transforming the Valley of the Sun into his marketing platform.

"I get to the meeting, walk in and they have [Chandler] there," Aldridge told Yahoo. "That spoke volumes about how serious they were about signing me – and how much they wanted to win.

"They went from just being an option to being at the top of my list."

MORE NEWS:

Want stories delivered to you? Sign up for our NBA newsletters.