Lakers reportedly reach $50M deal to keep Jordan Clarkson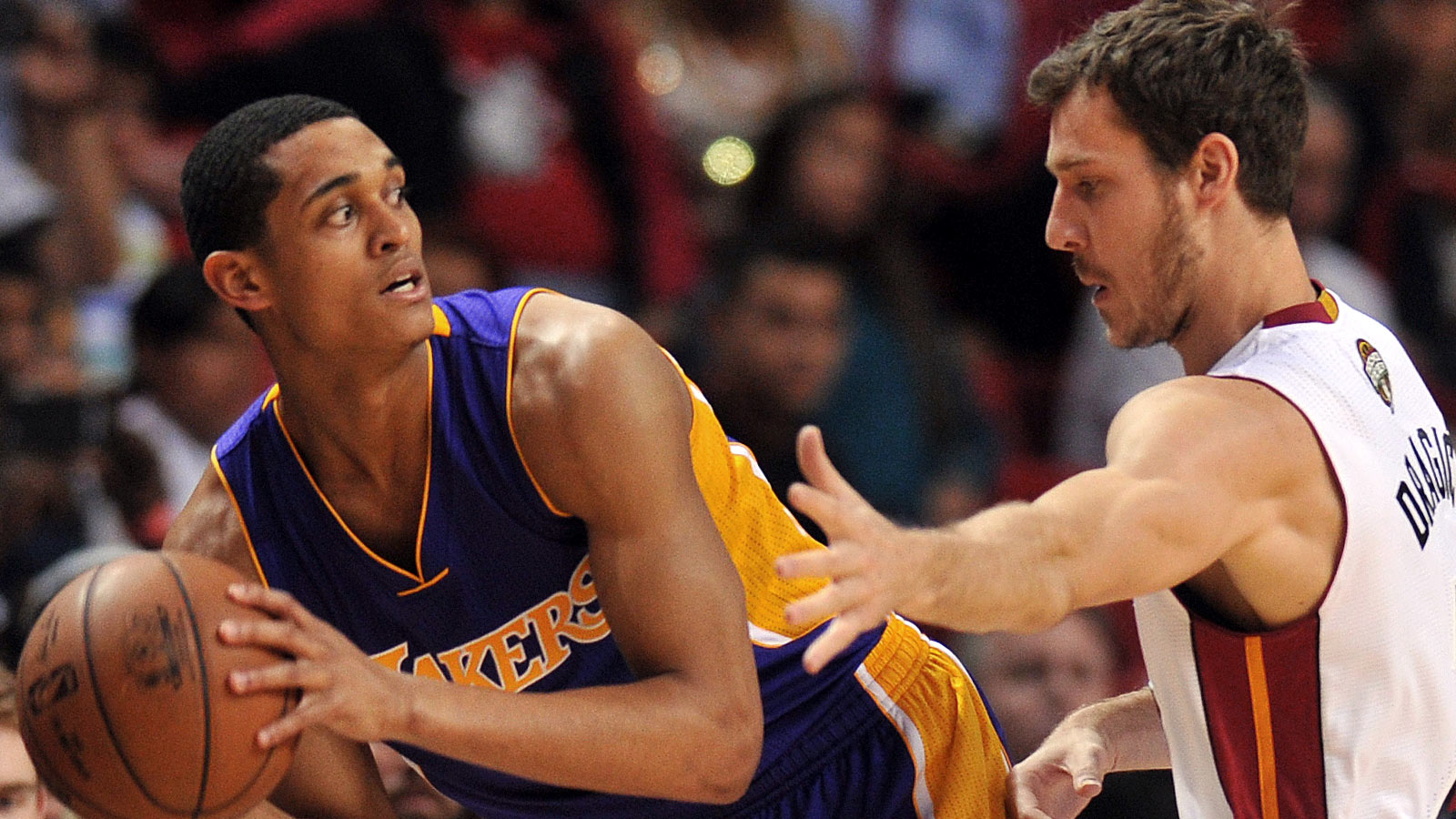 The Lakers are keeping Jordan Clarkson, a key piece of their young core, with a four-year, $50 million deal, according to multiple reports, including one by The Associated Press.
Jordan Clarkson has reached agreement on a four-year, $50M deal to return to the Los Angeles Lakers, league sources tell The Vertical.

— Shams Charania (@ShamsCharania) July 1, 2016
The 24-year-old was a rare bright spot on the two worst teams in Lakers history. After averaging 11.9 points and making the All-Rookie team in the 2014-15 season, he boosted his production to 15.5 points last season, second-most on the team behind Kobe Bryant, as part of a young back court with rookie D'Angelo Russell.
Like Russell, Clarkson showed plenty of promise but also made bad headlines off the court, after a woman said a group of men including Clarkson and teammate Nick Young harassed them in traffic.
However, the Lakers are counting on the kids maturing and are investing in their young core, which includes Russell, Julius Randle, Larry Nance Jr. and Brandon Ingram, whom they selected with the No. 2 pick in the June draft.
JJJJJJJCCCCCC🤘🏽🤘🏽 @JClark5on

— D'Angelo Russell (@Dloading) July 1, 2016
LA also added a big man in 7-1 Timofey Mozgov, reaching agreement on a four-year, $64 million deal with the former Cavs center in the first hours of free agency.
The Lakers extended a qualifying offer to Clarkson on Thursday, making him a restricted free agent and allowing them to match any offer made to him by another team. Clarkson had repeatedly said he didn't intend to leave the Lakers, considering his new contract a formality.
The Lakers also extended qualifying offers to forward Tarik Black and guard Marcelo Huertas, making both restricted free agents.
The Lakers aren't the most attractive free-agent destination in the wake of the worst season in franchise history and Bryant's retirement. After going 17-65 last season, they realize they're unlikely to land Kevin Durant or other top players eager to win championships now.
Toronto's DeMar DeRozan, a SoCal native, quickly moved to reach a max deal with the Raptors late Thursday night. But the Lakers were active, locking up two key pieces to their roster for next season while leaving themselves with millions more in cap space to keep making moves.
The deals can't be signed until July 7.
The Associated Press contributed to this report.