Kobe Bryant is actually coaching the Los Angeles Lakers now
This Los Angeles Lakers season was always going to be awkward.
There is Kobe Bryant's farewell tour to manage after he announced earlier this season that 2015-16 will be his last. There is the torch passing from Bryant to rookie D'Angelo Russell, who views this transition as him taking over for Michael Jordan. And there's the fact that the Lakers are simply awful, dropping to 3-19 after losing to Minnesota on Wednesday night, which is a new reality the franchise has to manage as it builds its future.
But at least there's a little bit of clarity around the team now, because Wednesday night proved Bryant — not Byron Scott — is actually coaching this team.
A few days ago, Scott announced that Russell and Julius Randle, a second-year forward who's essentially a rookie after missing all of last season with an injury suffered on opening night, would be going to the bench and playing fewer minutes. It was an interesting choice considering Scott said before the season started these young guys are the future and, well, to improve they need to play. It didn't sit well with Russell and Randle and didn't really make sense since the Lakers aren't winning anything this year.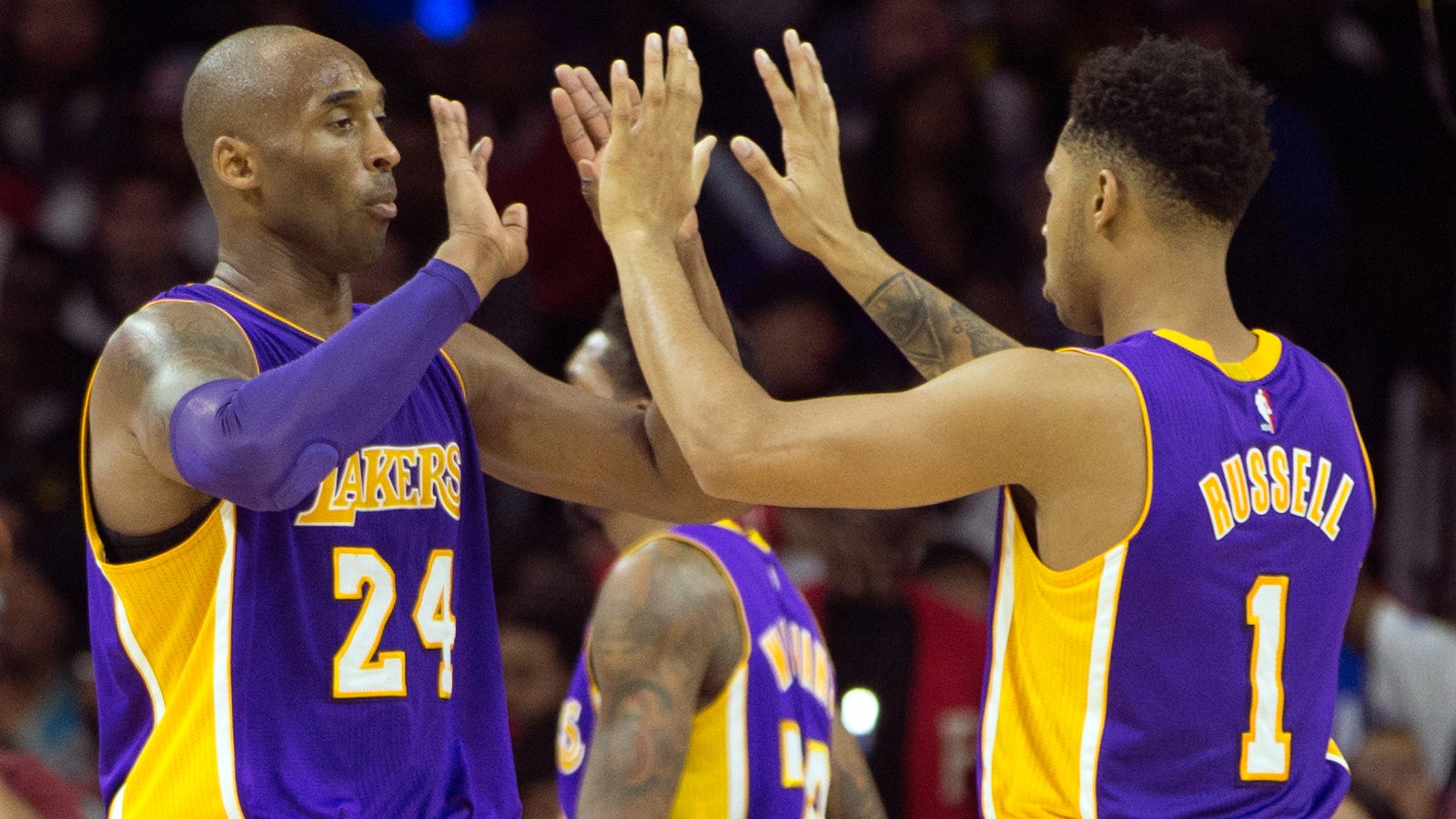 "You're never going to be thrilled about it as a competitor," Randle said. "I don't know man. It's not my decision." And Russell, noting it's the first time he's been benched since childhood, said, "It is what it is."
Well on Wednesday, Kobe put an end to all of that.
With 3:56 left in the third quarter, Kobe came out of the game and did not go back in, instructing Scott to let the young guys play and see what happens.
"They were playing with good energy and great momentum," Bryant said of Russell and Randle. "Just let 'em go."
Kobe did not play after 3:56 of third quarter because he told Byron, "Let them go." He was talking about Lakers young players.

— Mike Bresnahan (@Mike_Bresnahan) December 10, 2015
Russell scored nine of the Lakers' final 11 points, including this little runner with 2.2 seconds left to force overtime (via NBA):
The Lakers lost, of course, which you could say is just as much a part of the plan as getting Russell, Randle, et al, more minutes. Coach Kobe knows what he's doing.
Teddy Mitrosilis works in social content development at FOX Sports Digital. Follow him on Twitter @TMitrosilis and email him at tmitrosilis@gmail.com.