Is Tobias Harris the most underrated free agent this NBA offseason?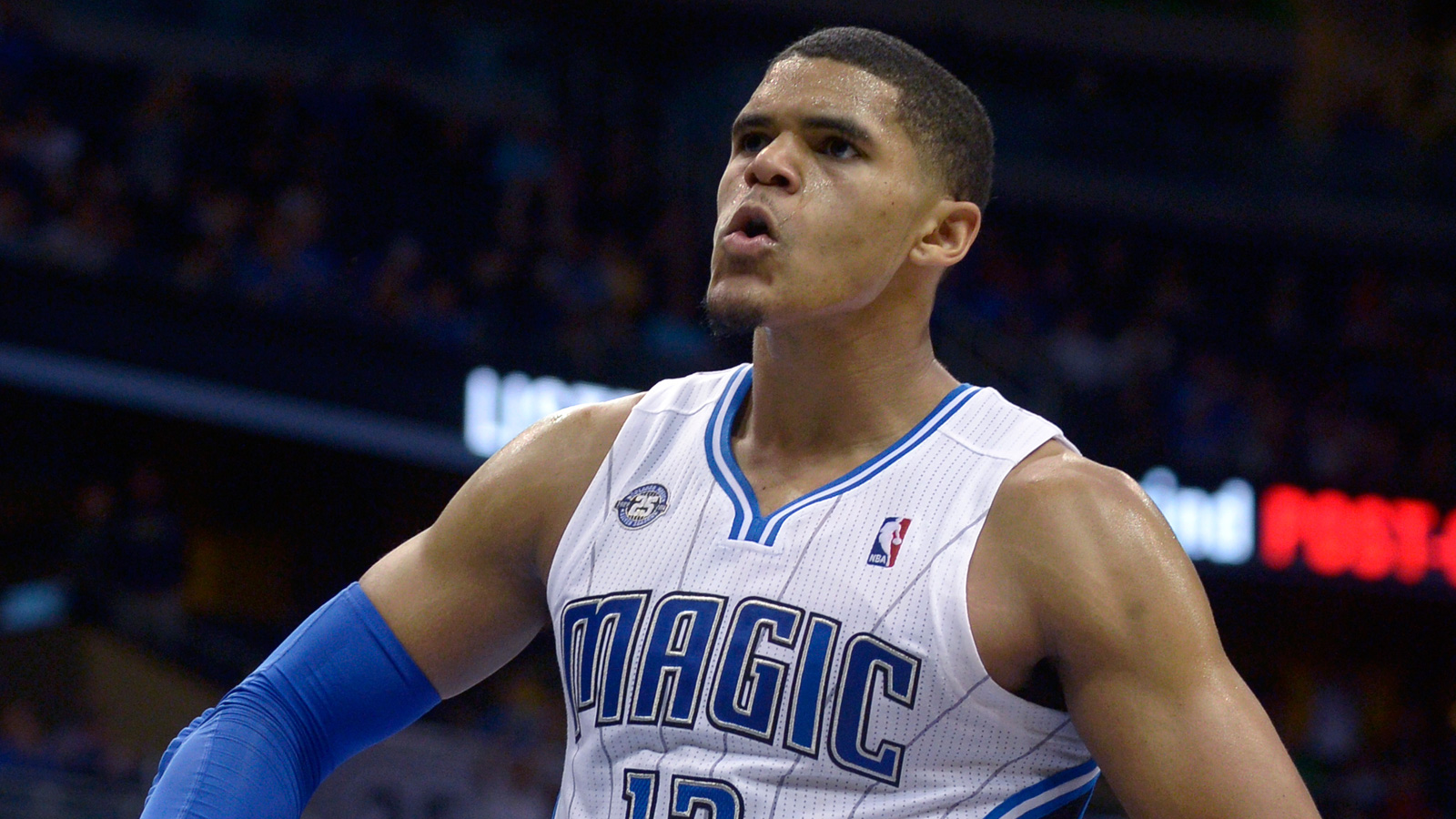 Tobias Harris had a breakout season during 2014-15, starting to his threes consistently and scoring from pretty much anywhere on the court. He was one of the bright spots on a team that posted a win total in the 20s for yet another season during the post-Dwight Howard era.
Now, Harris enters free agency, but there's one odd thing going on: There isn't much buzz for him.
Tobias Roth (Tobias writing about Tobias is just lovely) gives his take at Pop Crunch on why that might make Harris the most underrated player in this year's free agency class:
The piece is loaded with cool graphics and numbers. You can click here to read the whole thing.
Harris averaged 17.1 points and 6.3 rebounds per game this past season and is still only 22 years old. There's a legitimate case for the New York native being the most underrated, or at least the most undervalued, free agent of the summer. I guess we'll find out how truly undervalued he is once we know what kind of contract teams will give him on the open market.
(H/t to Tobias Roth at Pop Crunch.)
Photo Credit: AP Photo/Phelan M. Ebenhack
Could Tobias Harris really be the most underrated free agent in the NBA? While most people might see that and think it is some kind of weird joke, it can be argued that he is among a new type of small forward and playing in a different way, making him a unique player to target in free agency.

While there is no way that he will be competing for league MVP or listed among the top players in the league, he has proven over his short NBA career that he can contend with and guard the best players around.

He is a small forward playing for the Orland Magic in his third year from Tennessee and has been averaging the type of statistics that only a handful of NBA players have been able to do at his age, believe it or not.

Tobias Harris, at age 22, averaged 17 points and 6 rebounds, while also shooting 35% from behind the arc over the course of the 2014-2015 season, something that only Kevin Durant, Lebron James, and Chris Bosh were able to do at the same time.