Report: Steph Curry is far from 100 percent healthy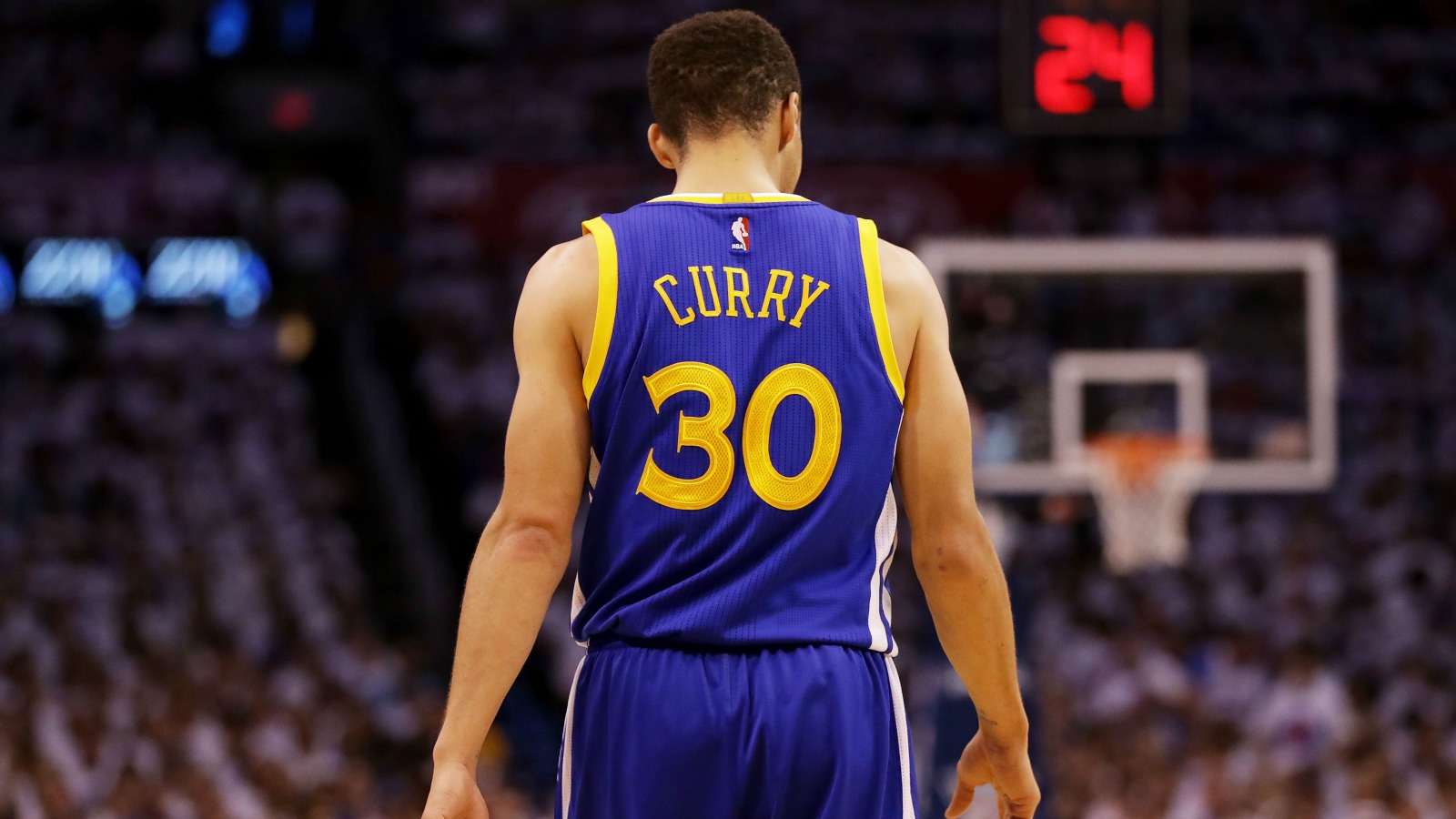 Stephen Curry is clearly not healthy.
That's not an excuse for his poor play in Games 3 and 4 — the Thunder deserve most of the credit, if not all of it — but it's certainly been a limiting factor in the Golden State Warriors trailing the Oklahoma City Thunder 3-1 in the Western Conference Finals.
According to Adrian Wojnarowski of The Vertical, Curry is operating at far below 100 percent right now:
To Curry's credit, he isn't using his injury as an excuse — publicly or privately. That's not in his DNA.
And, as previously noted, it's not. Whether Curry was 100 percent or not, he would've had a difficult time navigating the Thunder's length, athleticism and aggression. They're peaking at the right time, and the Warriors — everyone, including Curry — need to be at their respective bests to match OKC's apex. That just hasn't been the case thus far.
Still, "70 percent, at best" means Curry is a lot closer to 50 percent than 100, implying he's more injured than most assumed. For a Warriors looking for any sign of hope or optimism, hearing that health status — which they already knew, of course — has to hurt given the current circumstances.
Since returning from his knee injury, Curry has averaged 27.7 points on 45.2 percent shooting (including 4.3 3-pointers on 37.1 percent 3-point shooting) to go along with 6.0 rebounds, 6.7 assists, 1.5 steals and 4.2 turnovers per game.
As I told @hoopscritic today, Curry is not 100 percent. But that doesn't lower the expectations when you're as great as he is

— Marcus Thompson (@ThompsonScribe) May 25, 2016
For the record, not even Curry is using his knee as an excuse. I asked him to put a percentage on it, he would only say "its good enough"

— Marcus Thompson (@ThompsonScribe) May 25, 2016
That's a decent drop-off efficiency-wise from his regular season numbers of 30.1 points on 50.4 percent shooting (5.1 3s on 45.4 3-point shooting), 5.4 rebounds, 6.7 assists, 2.1 steals and 3.3 turnovers.
What's most troubling is that Curry's numbers have been steadily declining. After scoring 40 points and 29 points, respectively, in his two games against the Portland Trail Blazers, Curry has failed to score more than 28 points in his four playoff contests against the Thunder.
Stephen Curry was 2-7 on uncontested shots (incl. 0-5 from beyond the arc) his worst such % this season in which he got at least 5 attempts.

— ESPN Stats & Info (@ESPNStatsInfo) May 25, 2016
He's just not himself offensively, regardless of the stellar defense the Thunder is throwing at him.
After the loss, Curry told reporters, "This series isn't over." If his health continues to remain this much of an issue, though, it likely is.