Warriors' Klay Thompson says he's the NBA's best shooting guard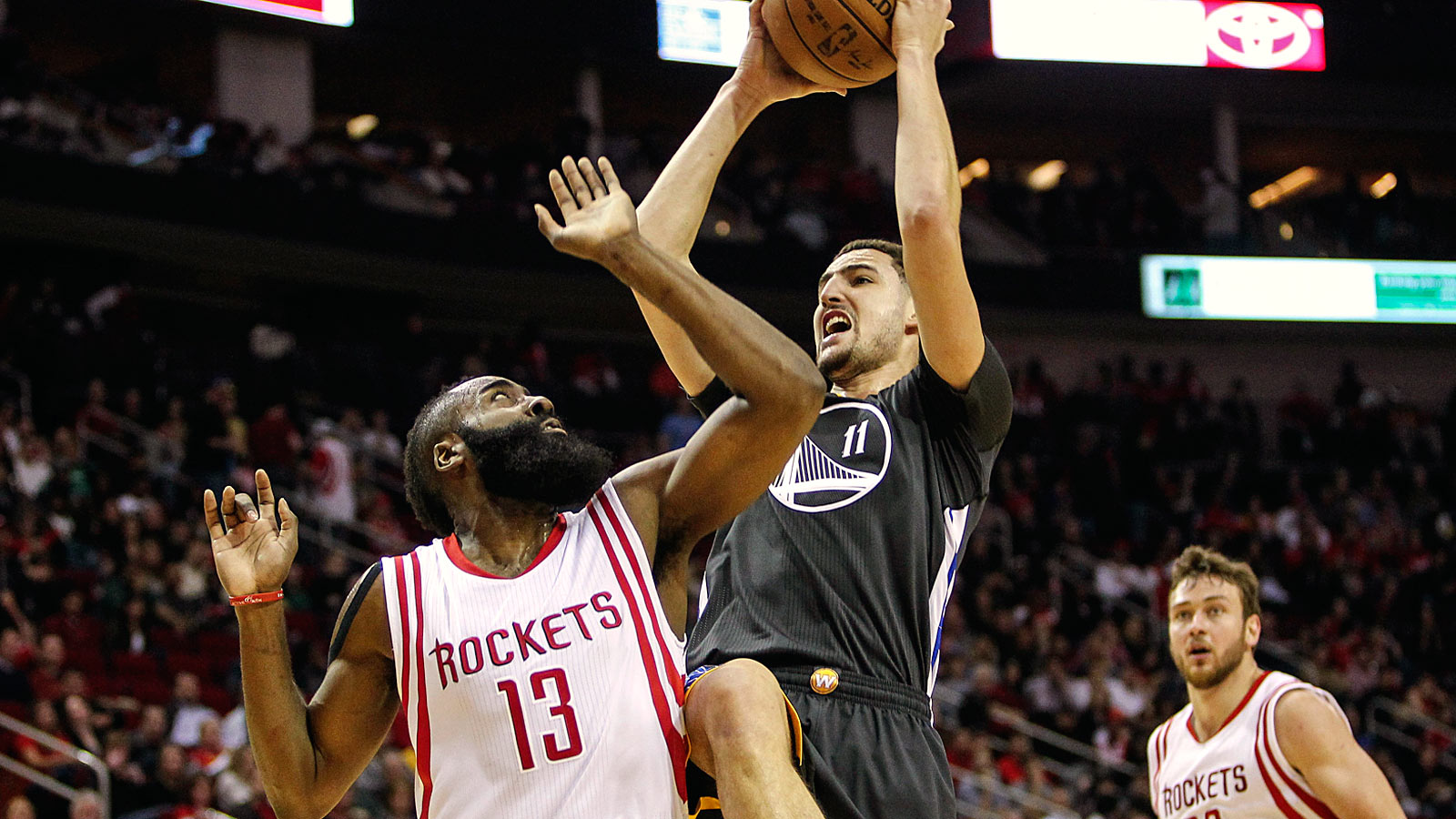 At a recent launch event for his debut shoe — the KT1 — for the Chinese company ANTA, Golden State Warriors All-Star shooting guard Klay Thompson was asked to name the league's best players by position.
For the point guard position, Thompson naturally went with superstar teammate Stephen Curry, the heavy favorite to repeat as MVP and who many consider the best player in the league.
When asked to name the game's best shooting guard, Thompson went with a familiar face (via Inside Bay Area):
"I'm going to go with myself," Thompson said of his pick for the top shooting guard, throwing up his hands. "We're 26-1."

He noted that the Chicago Bulls' Jimmy Butler and Houston Rockets' James Harden were among the candidates in his mind before reiterating his choice.

"I have confidence in myself," Thompson said Saturday.
Thompson mentioned James Harden and Jimmy Butler, his primary competition for the top 2-guard spot along with Dwyane Wade (when spry and healthy).
Besides the Warriors' historic 26-1 record — which has more to do with the play of Curry and Draymond Green than Thompson — Thompson doesn't have much claim to the league's shooting guard throne.
Here is a statistical comparison of the four main candidates:
Thompson: 19.3 PPG, 3.5 RPG, 2.5 APG, 61.2 TS%, 3.2 3PG, 1.77 Real Plus-Minus (RPM), 18.23 PER
Harden: 28.8 PPG, 6.1 RPG, 6.8 APG, 57.9 TS%, 1.7 SPG, 5.12 RPM, 25.33 PER
Butler: 21.5 PPG, 5.0 RPG, 3.3 APG, 56.3 TS%, 1.8 SPG, 5.06 RPM, 20.82 PER
Wade: 18.5 PPG, 3.9 RPG, 4.4 APG, 51.4 TS%, -0.60 RPM, 21.13 PER
Just based purely on these numbers, it's clear Harden is the best of the bunch, with Butler as a close second. Thompson is better than Wade and, most likely, the third-best 2-guard in the game.
These stats don't take defense into proper account (though RPM tries) — which would certainly count against Harden despite his gaudy steal averages — but even then, Butler is a better defender than Thompson, and is a more dynamic offensive threat.
With that said, Thompson is a professional athlete, and he wouldn't be an All-Star, champion and future Olympian if he thought his competition was better than him. That's the right attitude and mindset to have.
It's just not true.