Ty Lawson: Stephen Curry was 'just chillin' on defense' in the playoffs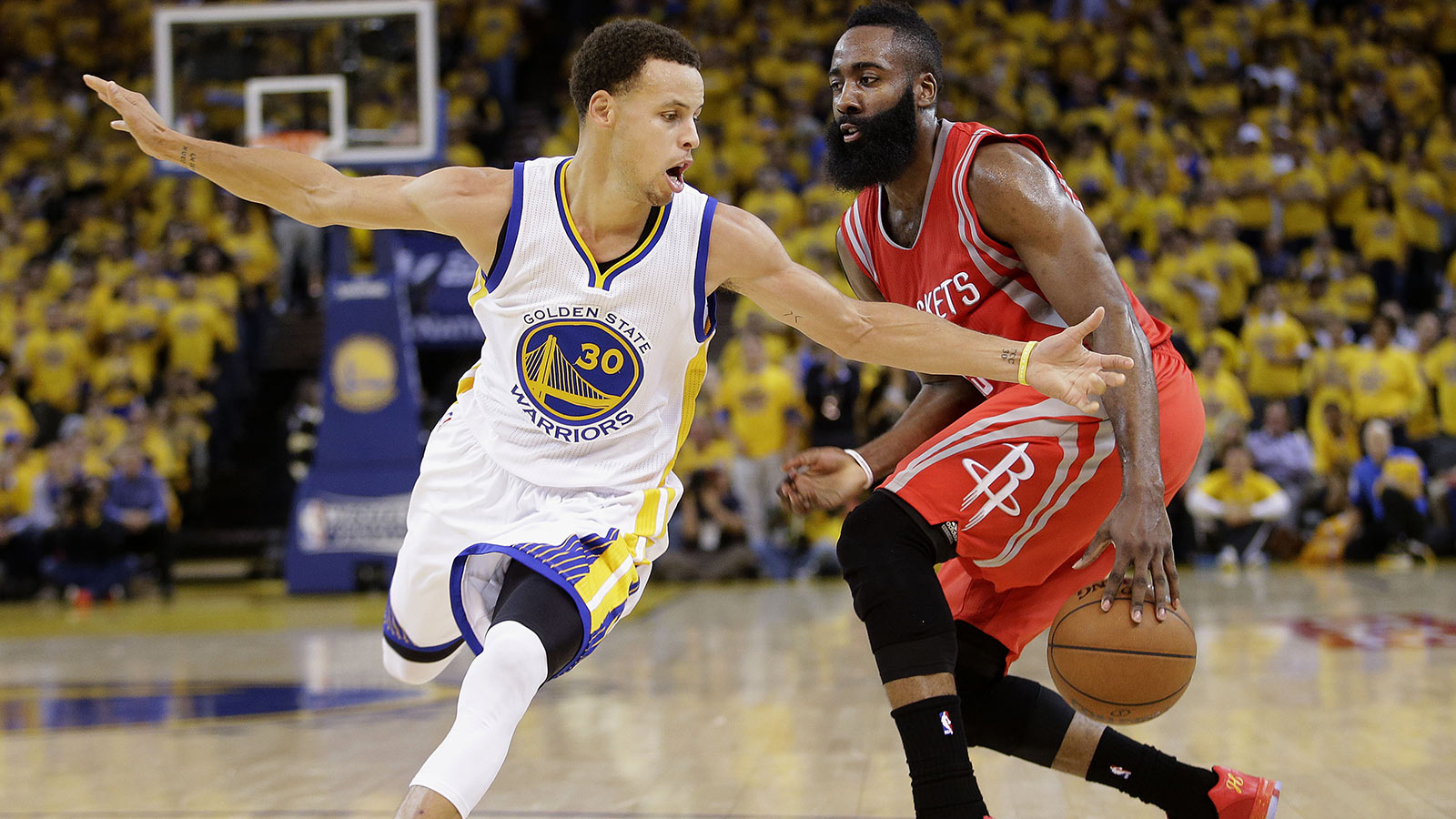 Houston Rockets newcomer Ty Lawson is starting off his tenure with his new team with a bang.
Lawson criticized 2014-15 MVP Stephen Curry in a recent interview with Yahoo Sports, claiming that Curry was going "crazy" on offense and mailing it in on the other end.
"Steph Curry needed someone to go back at him," Lawson told Yahoo Sports. "I thought Steph was just chillin' on defense — and then going crazy on offense. He looked like he was just putting shots up and not working so much on the defensive end. He would just come down and hit three or four 3s. He can shoot when he's got his legs under him."
The Rockets and Golden State Warriors faced off in the Western Conference finals in a five-game series that saw Houston struggle to defend Curry without Patrick Beverley, its starting point guard and one of the few players in the league capable of defending Curry adequately.
Jason Terry started in Beverley's place, and while he had his moments of rejuvenation throughout the playoffs, he had no chance of keeping up with Curry and is nowhere near the type of offensive threat Lawson is.
Lawson continued adding insult to injury, saying, "I'm not saying, 'Oh, I'm going to stop Steph,' but just make him work harder at the other end. I saw that in the Cavs series, too. He wasn't really working at the other end."
The Cleveland Cavaliers, of course, were without star point guard Kyrie Irving for much of the series after he was injured in Game 2.
This isn't necessarily a fair criticism of Curry, as throughout the playoffs he never faced a team's starting point guard or, if he did, they weren't at full strength. Jrue Holiday and Mike Conley were banged up. Beverely was out and Irving got injured early in the series. That is pure coincidence and luck in the Warriors' favor, but it's not an indictment of Curry's defense.
In fact, Curry was one of the better defenders among point guards last season. He ranked fourth in steals and second in Defensive Real Plus-Minus (RPM), ESPN's all-encompassing stat designed to determine how a player affects his team's defensive performance. If Curry was "chillin'," which he wasn't, it was because who he was playing against. If the Warriors are facing a non-threat at point guard, Curry has no choice but to help elsewhere or conserve energy for the offensive end.
While the Warriors and Rockets aren't each other's primary rivals — that would the Los Angeles Clippers and Dallas Mavericks, respectively — there is strong distate on both sides.
The Curry-James Harden MVP debates were polarizing for pundits and fans alike, and both teams did their fair share of trash-talking each other last season.
With both franchises rising on similar trajectories the last few seasons — with the Warriors obviously getting the best of the Rockets and winning a championship this past season — this will continue to be a must-see matchup moving forward.
MORE NEWS:
Want stories delivered to you? Sign up for our NBA newsletters.