A history of Drake being a fan of all the sports teams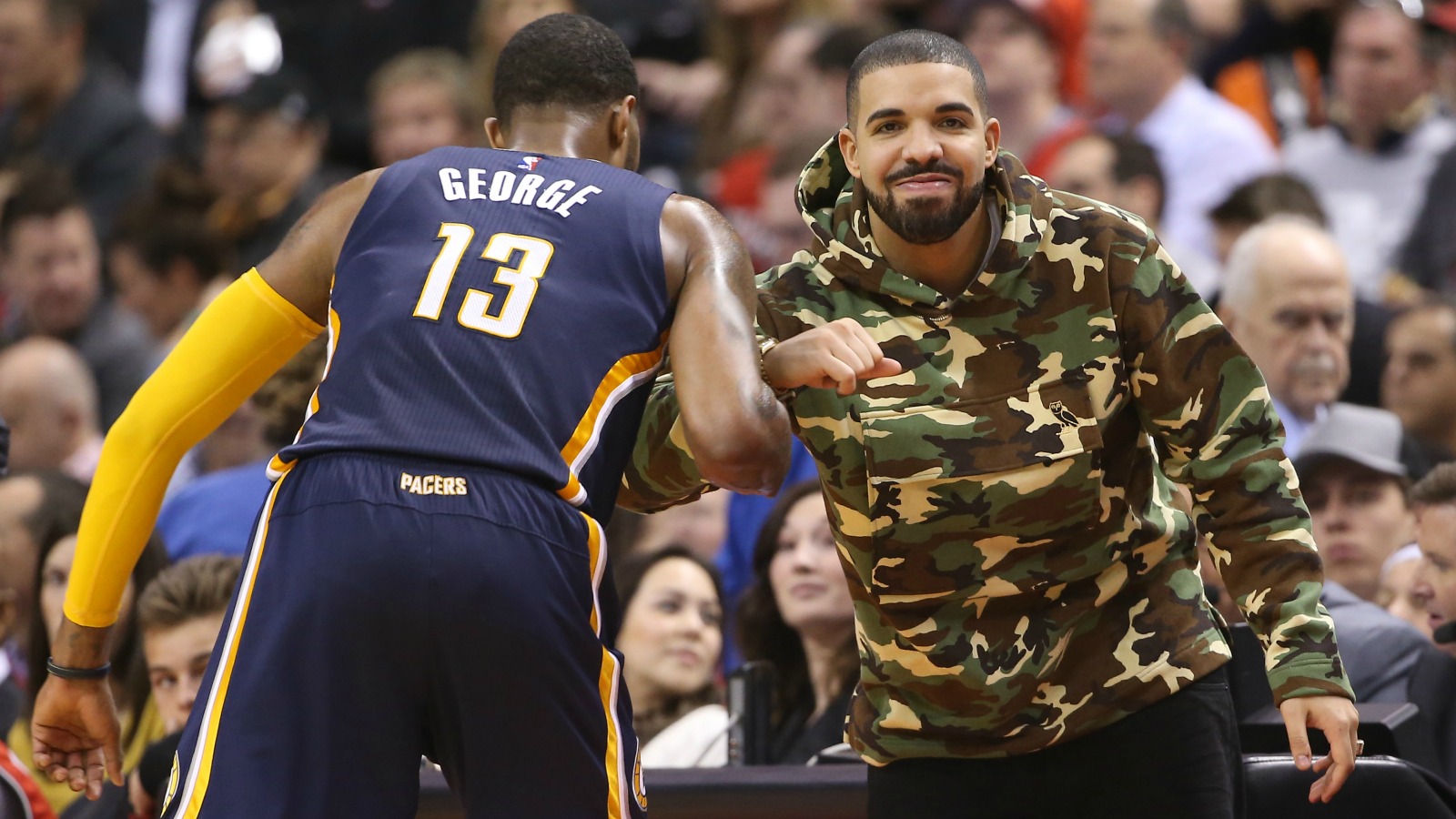 Drake is a fan of many things, including but not limited to pristine pants, Bugatti Veyrons and an atmosphere of mutual respect at high-end chain restaurants.
Sports — or more specifically, sports victories — is Drake's addiction. Championships are his Pringles. One isn't enough. He must have all of them, and being a hometown fan and brand ambassador for the Toronto Raptors, Drake's had to … diversify his rooting portfolio to get his trophy fix over the years.
But now the Raptors are threatening to knock LeBron James out of the postseason, which means Drake's fanship odyssey has come full circle. In honor of this event, I've inventoried the laundry list of sports allegiances that Drake has taken on to get us to this point, along with verdicts for how each panned out. Suffice to say, Drake hasn't leapt off every bandwagon unscathed.
There are good things and bad things about riding LeBron James' wavy bandwagon to back-to-back titles.
The good: party pizza.
The bad: "I am media."
Drake celebrated the #Heat championship with Lebron and some pizza pic.twitter.com/UPWoW03QBz

— PeepSports.com (@PeepSports) June 21, 2013
Verdict: Miami Heat Drake was the Take Care of Bandwagon Drake.
Drake's love for Kentucky basketball is his most shameless vice. It's also highly rewarding for the rest of us.
Because there is no real reason for Drake to nestle under DeMarcus Cousins' armpit in a post-game media scrum. But he does it anyway, and then he gives Cousins that look.
As he's noted, Drake's been a Kentucky basketball fan since "always," and his eternal love has netted the Wildcats a mixed bag of results. On the bright side, barely a month after Drake tweeted his first message of support for UK, Kentucky won the 2012 NCAA Championship.
On the not as bright side, it's been mostly missed championships and cease and desist letters ever since. And missed jumpers. Missed Drake jumpers forever.
Verdict: Kentucky has got a lot more out of Drake being a Kentucky fan than Drake has.
Kentucky…Welcome to Club Paradise.

— Drizzy (@Drake) February 22, 2012
Verdict: Awww yeaaahhhhh (allegedly).
Drake's all-in on the Toronto Raptors, which is good, considering they employ him.
His work courtside has also probably netted him a better plus-minus than certain bench players.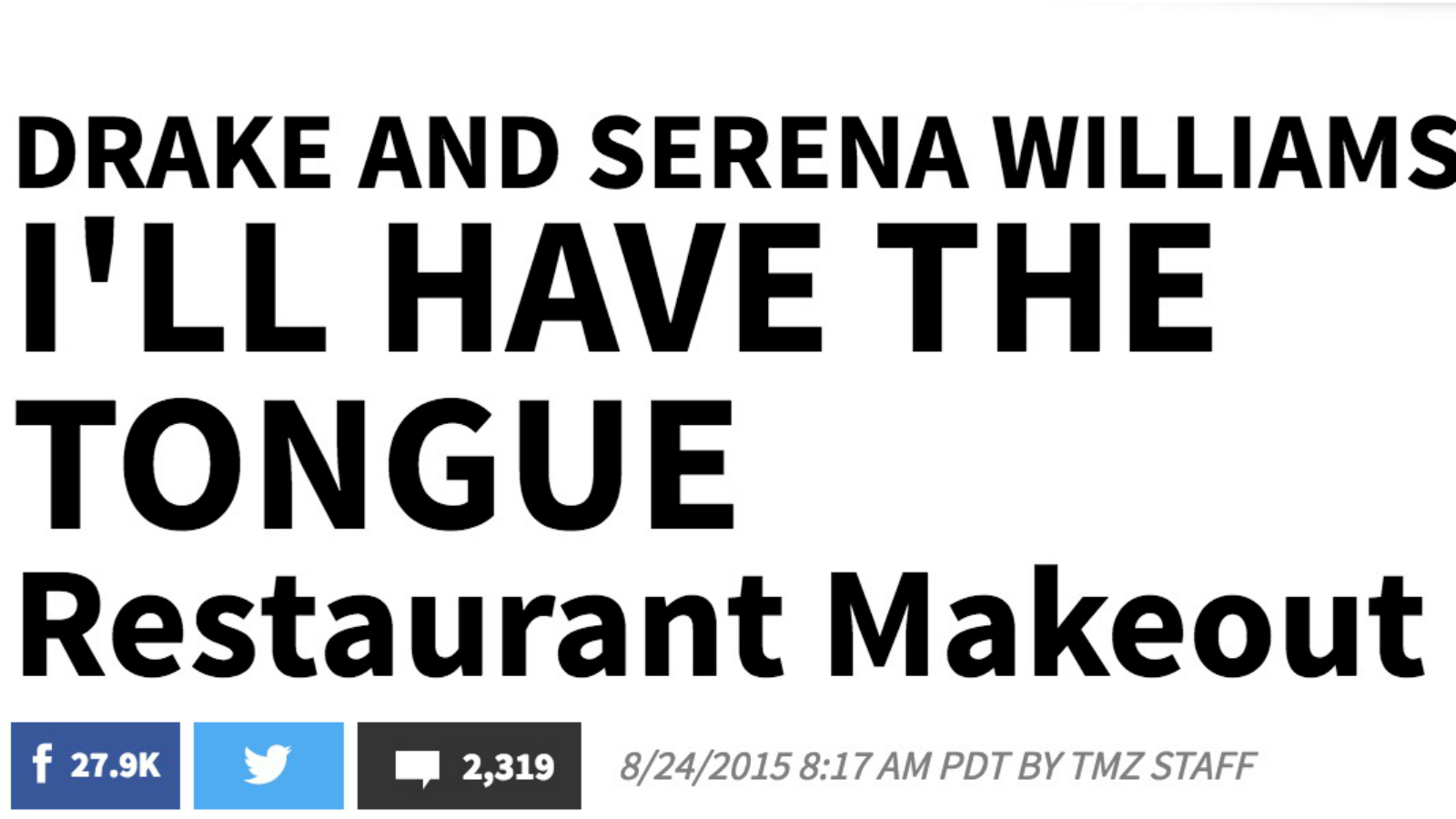 Verdict: Drake writes cool rhymes about other team's players as a way of motivating the Raptors to be better. This is a working theory.
Drake likes the Toronto Blue Jays. Because he has to.
And he likes the Houston Astros. Because Houston is dope.
He also supports soccer. Or at least soccer players.
Overall verdict: Drake rooting for your franchise isn't a death sentence by any measure. By the time he gets there, you're well on your way to success, if you haven't achieved it already.
That's the key: remembering to view Drake as a human victory cigar. He's the Brian Scalabrine of sports fans. If you see him missing jumpers in your team's colors, you're good money.
And if you're a Raptors fan, try not to take his trysts seriously. He tries for you.
I have officially made it now!!! Thanks to my man @drake. I'm honored bro. #BackToBack. pic.twitter.com/TH8VLuPAMQ

— Joe Carter (@JoeCarter_29) July 29, 2015
Dan is on Twitter. Do not disrespect the Cheesecake Factory with your lack of composure.
We've got @Drake here kicking off #HAW with the #Astros. #HTownPride pic.twitter.com/qXRszR3DHi

— Houston Astros (@astros) June 12, 2014
Here's a pic of Drake and Mad Mario Balotelli just cuz pic.twitter.com/aC0ku4ALSg

— Vasil von Doom (@VennyBroShred) December 3, 2014