Scene outside LeBron's home grows wilder, includes cops & traffic accident
As the basketball world grows in anticipation for LeBron James to announce where he will be playing basketball the next few seasons, no place is as consumed with LeBron fever as the street on which he lives in Ohio.
As the days have dragged on, the crowds in Bath Township have grown, apparently hoping that being on the same Google Maps screen as The King's palace will give the Cavaliers a better shot at landing the free agent and, four years ago, Public Enemy No. 1 in Cleveland and its surrounding areas.
But the crowds may have gotten a little out of hand on Thursday, as James' camp confirmed he was done meeting with teams and all that remained was for him to make a decision — again.
Police working crowd control, cameras everywhere, neighbors hosting parties, even a sightseeing-induced traffic accident — we had it all on Thursday.
And a lot of it was due to reports that an announcement on LeBron's future was eminent:
As for everything I reported, I stand by it 100 percent. Multiple officers now saying they were told to be ready for 3:30 LBJ announcement.

— Sam Amico (@SamAmicoFSO) July 10, 2014
Bath police moving outside of LeBron James home @clevelanddotcom pic.twitter.com/raKGttmpc8

— Mary Kilpatrick (@_marykilpatrick) July 10, 2014
The scene outside @KingJames house right now, as people await his decision for next season #Cavaliers #Heat pic.twitter.com/Tege1z9QMG

— Doug Rush (@Doug_Rush) July 10, 2014
Here's that accident:
The madness outside of LeBron's house now includes a car crash http://t.co/sQcGcgiH1a pic.twitter.com/wDJOL9kaTZ

— Bleacher Report (@BleacherReport) July 10, 2014
And here are more people . . . and cops: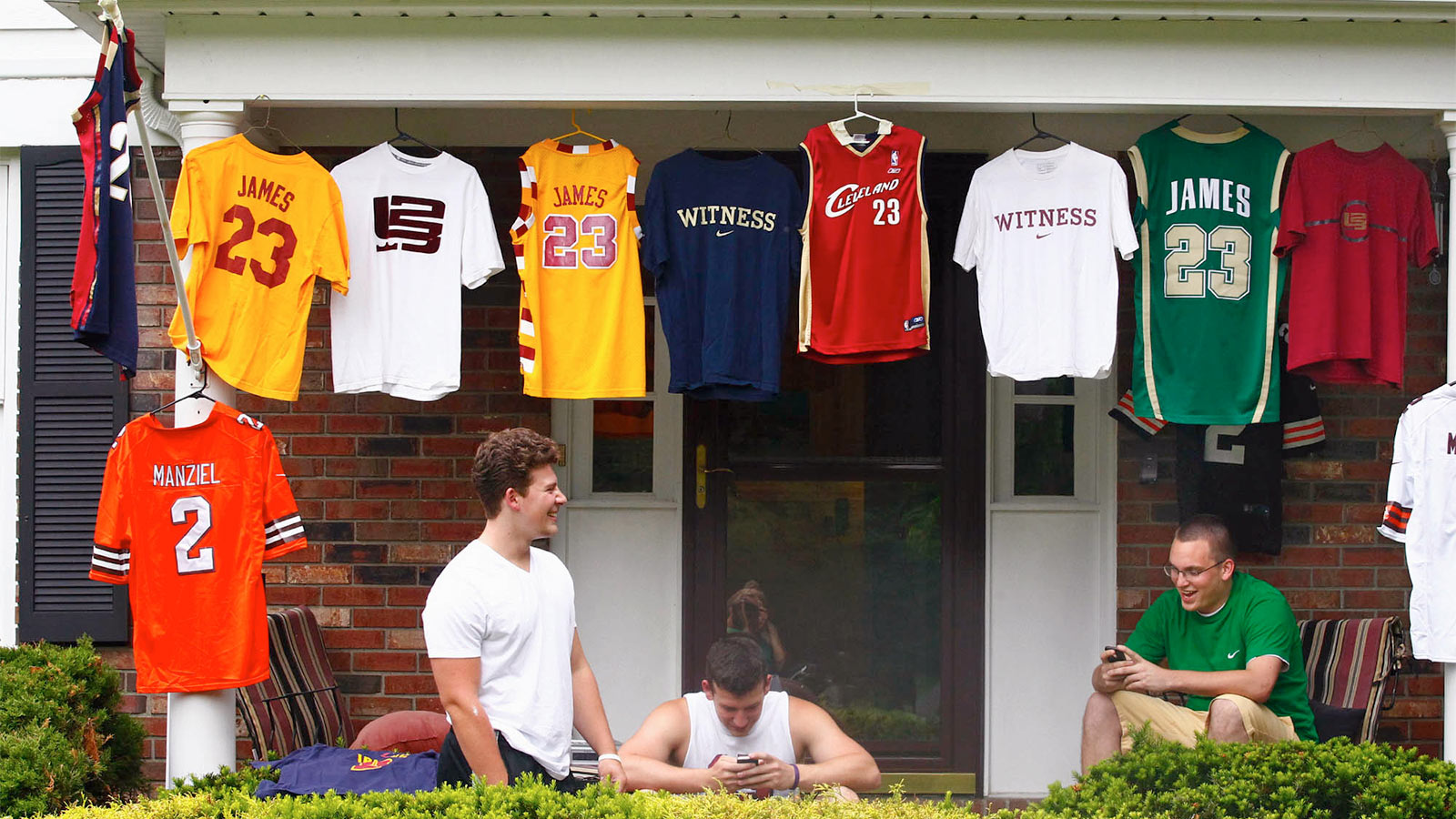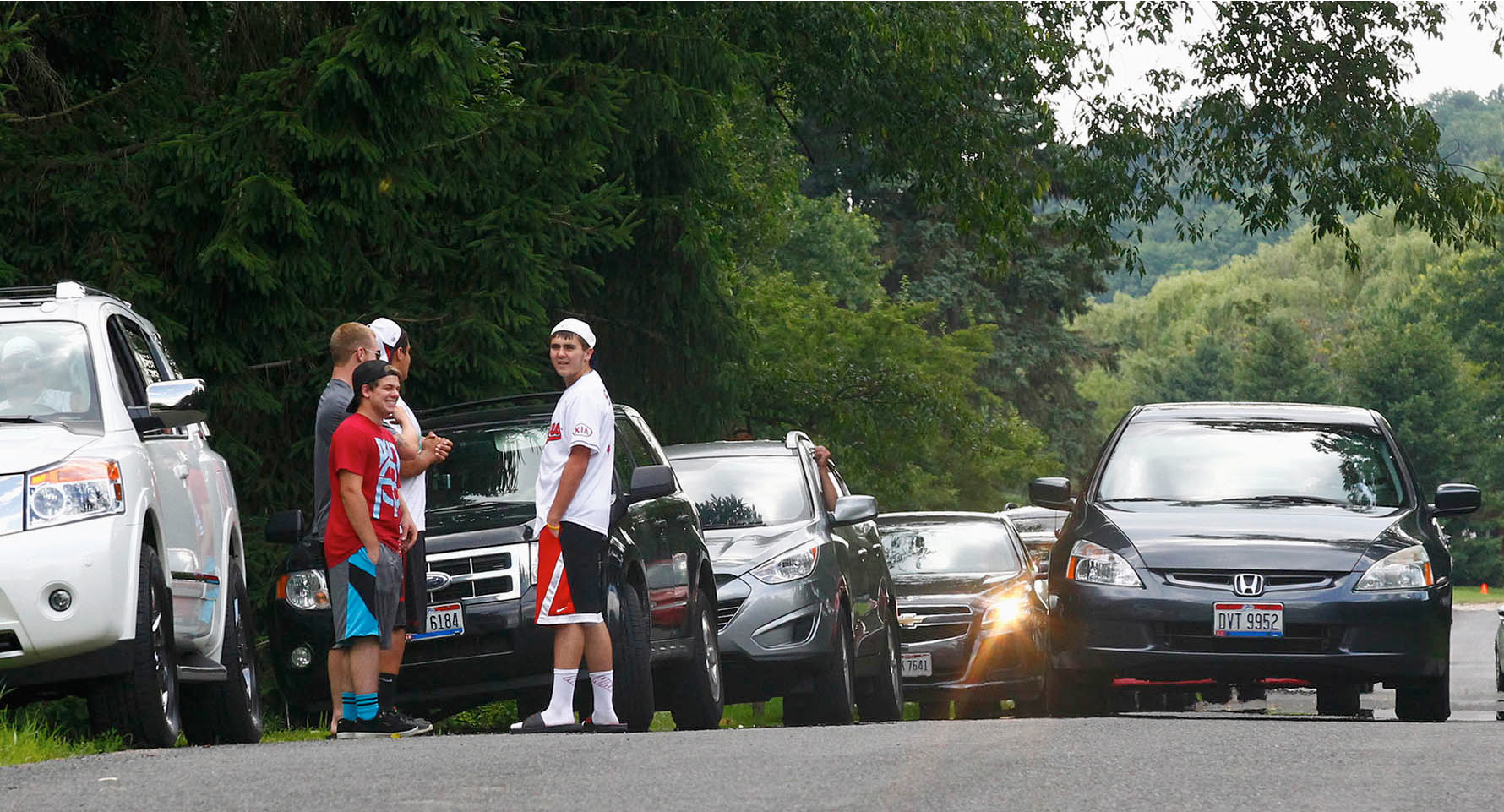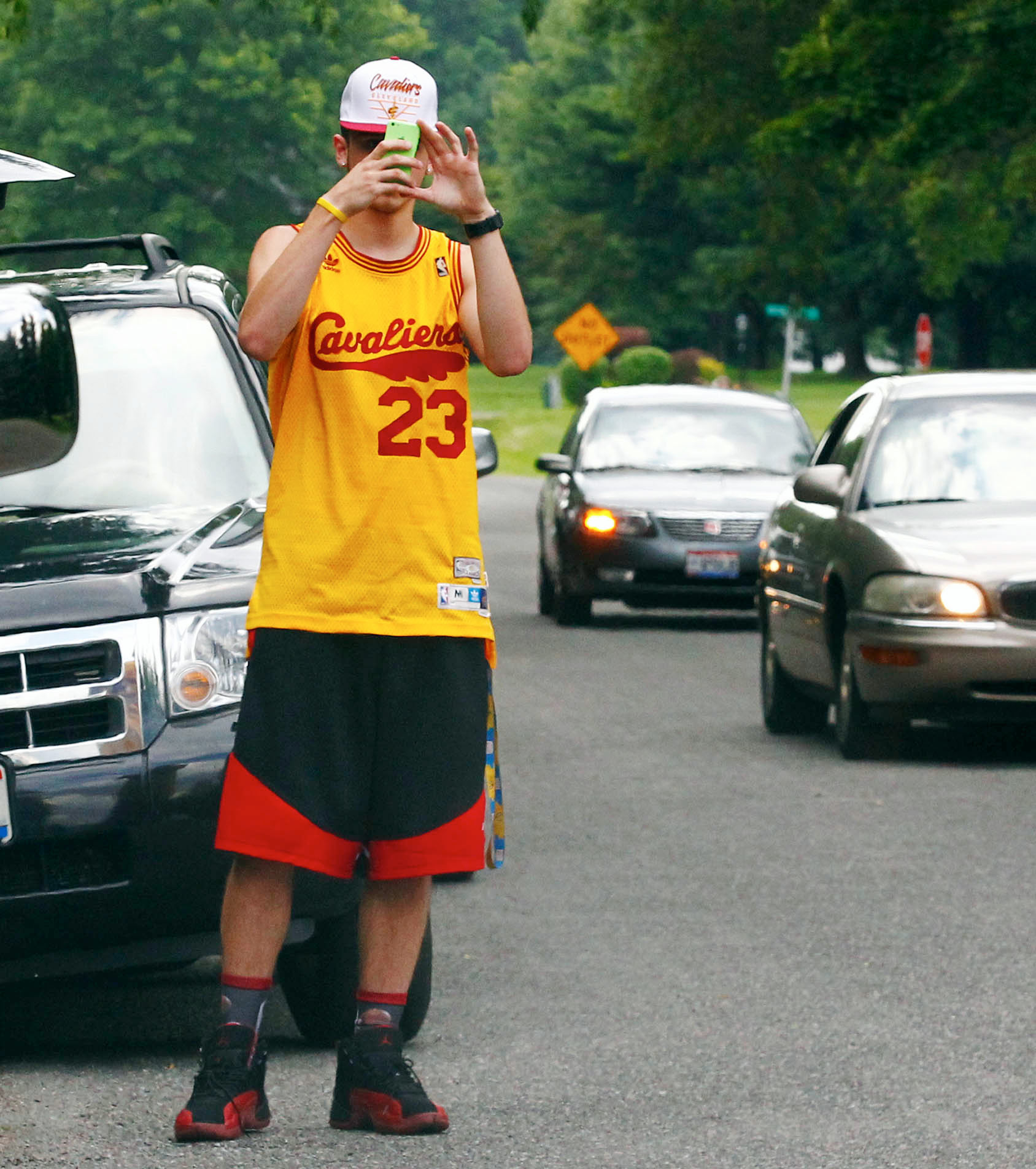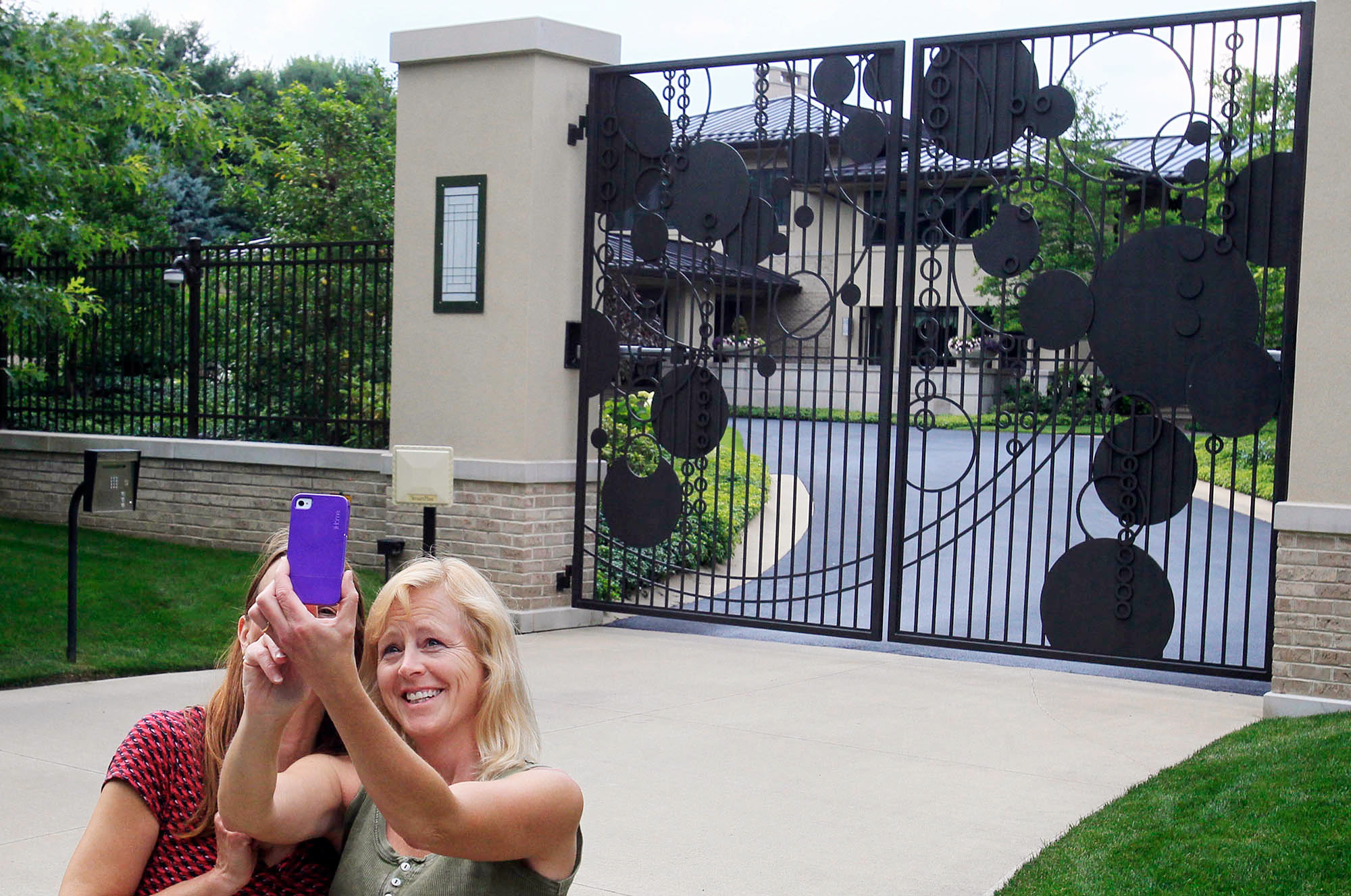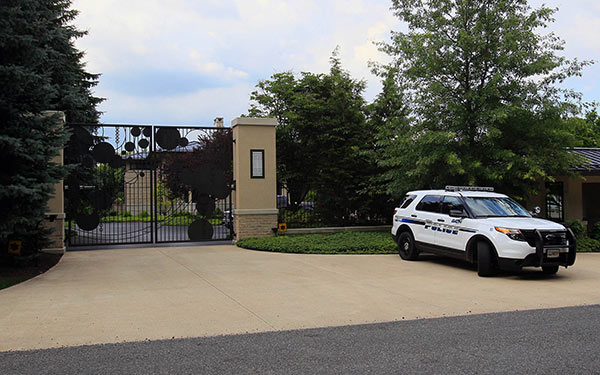 Finally, LeBron's lawn — yes, his lawn — had had enough.
You all need to get off me.

— LeBron's Lawn (@LeBronsLawn) July 10, 2014
As for James himself?
Well, he was hanging out in Vegas, of course. Not with his people of Ohio.
And they shouldn't be expecting him anytime, soon.
LeBron is currently on a flight back to Miami. Then he's off to Brazil.

— Chris Broussard (@Chris_Broussard) July 11, 2014
I'm told James's plan – to fly from Vegas to Miami to Brazil – has been planned for more than a month, and that nothing should b read n2 it

— Chris Broussard (@Chris_Broussard) July 11, 2014
This is getting very interesting. Definitely not at 85 pct for Cavs anymore 🙂

— Chris Broussard (@Chris_Broussard) July 11, 2014