LeBron: Contract dispute between Cavs, Tristan Thompson is 'a distraction'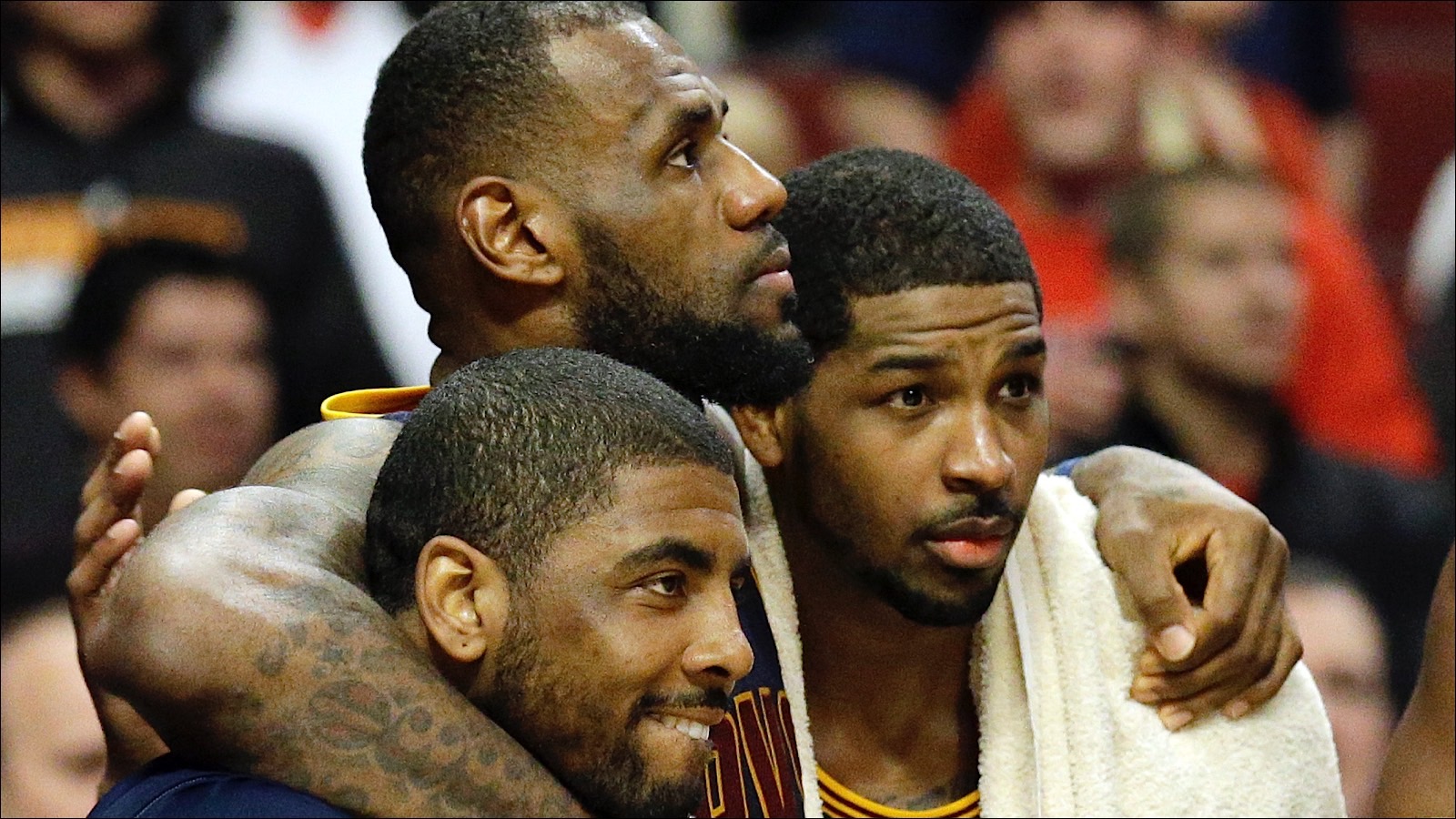 LeBron James stayed out of the contract dispute between the Cavaliers and Tristan Thompson for as long as he could.
But with a week of training camp gone and with no resolution in sight, James urged the two sides to get a deal done.
He also added that the situation is becoming a distraction.
James made it clear that he wasn't taking sides, and wasn't putting pressure on the organization to cave to Thompson's demands. But it's clear he wants the situation resolved as soon as possible, so the team can begin to fully focus on the upcoming season.
"It's kind of like the elephant in the room all over, for everybody," James said after practice. "Hopefully some resolve can happen sooner than later. You know, obviously, we continue to say, I continue to say how his value to us is extreme, as we saw last year in the postseason, throughout the season.

"I'm not here to talk about numbers, things of that nature, because that's for them, for both sides to figure out. The last thing you need is a distraction when you try to make a championship run. And we have that right now. And it's unfortunate for both sides that we're going through it right now as a team. It's not an excuse, we will be ready to go but hopefully something happens in the near future."

"Throughout the negotiation process, it's always both sides," James said. "It's not just one-sided. I've been a part of negotiation before, and making deals and things of that nature, not much in the NBA but in other businesses, so, it's always for both sides to figure out."
MORE NEWS:
Want stories delivered to you? Sign up for our NBA newsletters.