The 10 worst contracts in MLB history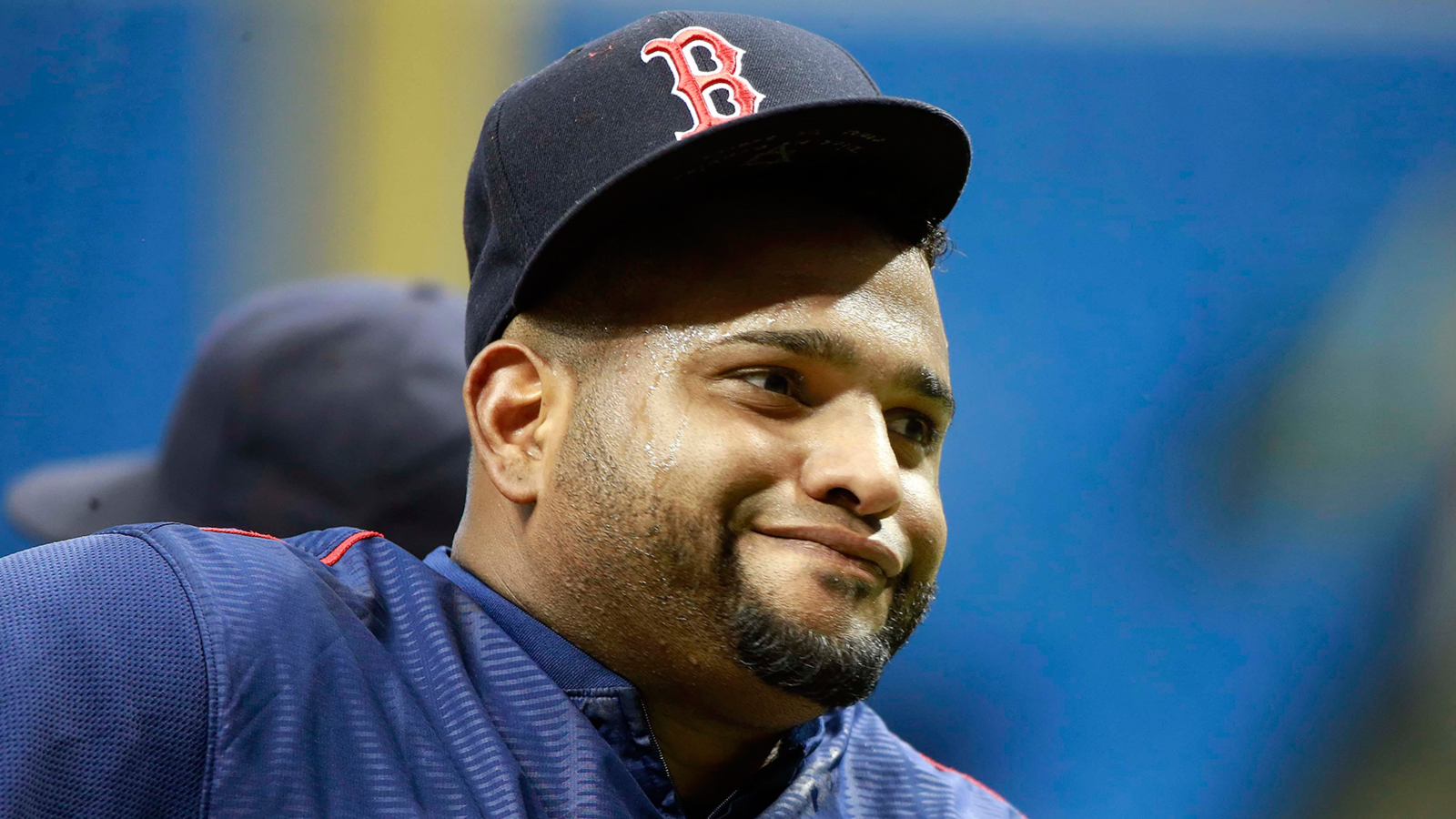 Boston Red Sox third baseman Pablo Sandoval's 2016 season is over following surgery to repair the torn labrum in his left shoulder.
The sad lowlight from Year 2 of Sandoval's substantial 5-year, $95 million contract was the breaking of his belt buckle during an April 9 at-bat.
Even sadder is that Sandoval's Red Sox deal is not even halfway done and it's already among the worst contracts in MLB history.
Here's a look at the top 10 in no particular order.
The contract: 5 years, $95 million.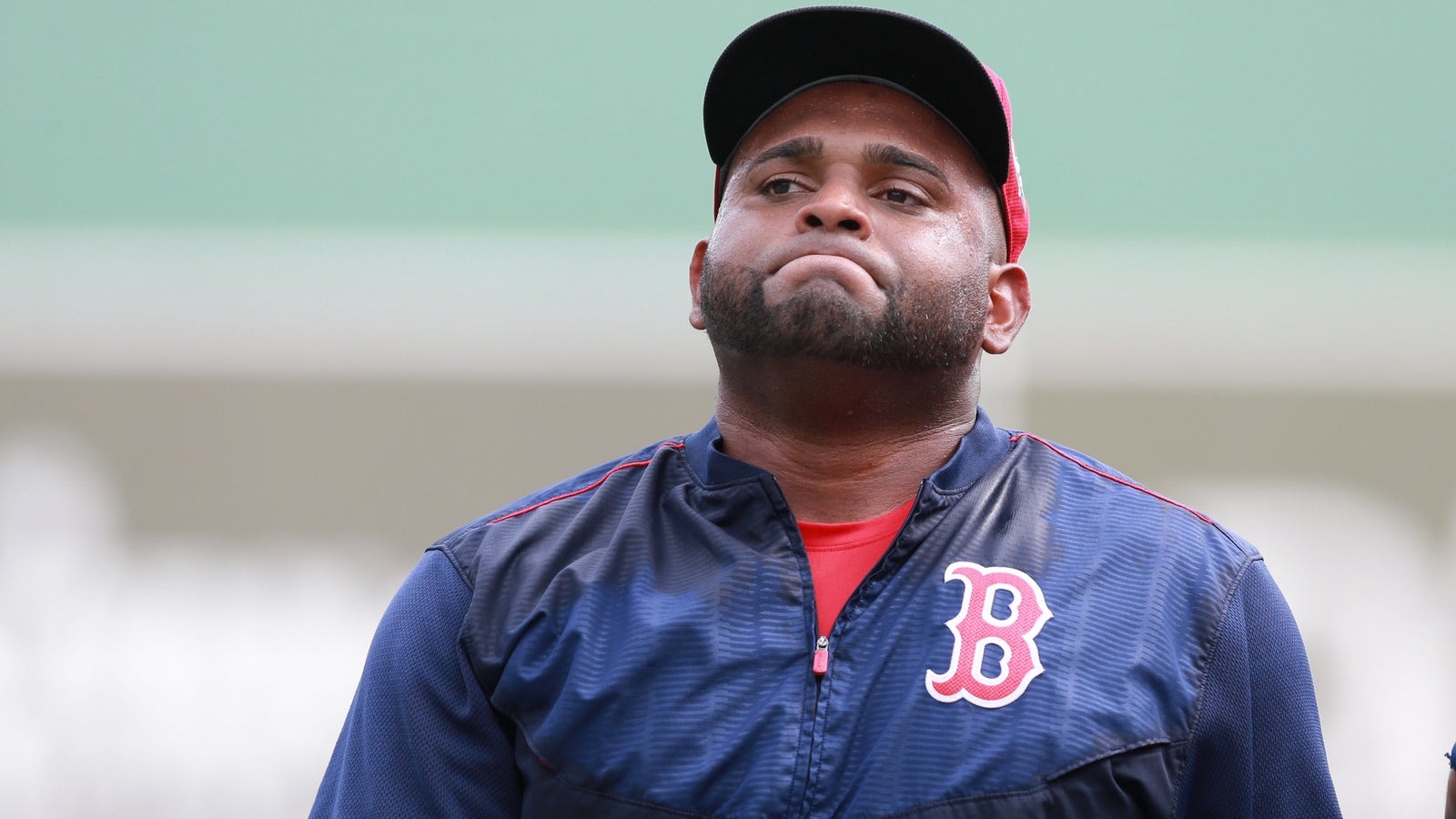 The aftermath: Through one season plus a few minutes in 2016, Sandoval has posted a -2.2 WAR. Barring a remarkable turnaround for Sandoval, who was never a standout hitter in San Francisco to begin with, this deal will go down as one of the worst of all time. Still three years, $57 million and several thousand questions and columns about his weight await, so time will tell. For now we'll give him the benefit of the doubt and say there's still a chance to get off this list, but it's a longshot.
The contract: 8 years, $121 million, giving the then-28-year-old sinkerballer the largest salary in baseball history at the time.
The aftermath: A combination of the pressure from his monstrous contact and Colorado's thin air undid Hampton. Prior to executing the deal, Hampton posted a lifetime 6.88 ERA at Coors Field. It didn't improve much once he moved there full-time: Over 62 starts in 2001 and 2002, Hampton averaged a brutal 5.75 ERA and 1.67 WHIP and registered -1.9 WAR in 2002. After those two miserable seasons, the Rockies ate some of the money and unloaded Hampton on the Atlanta Braves (and Florida Marlins) in a three-team deal.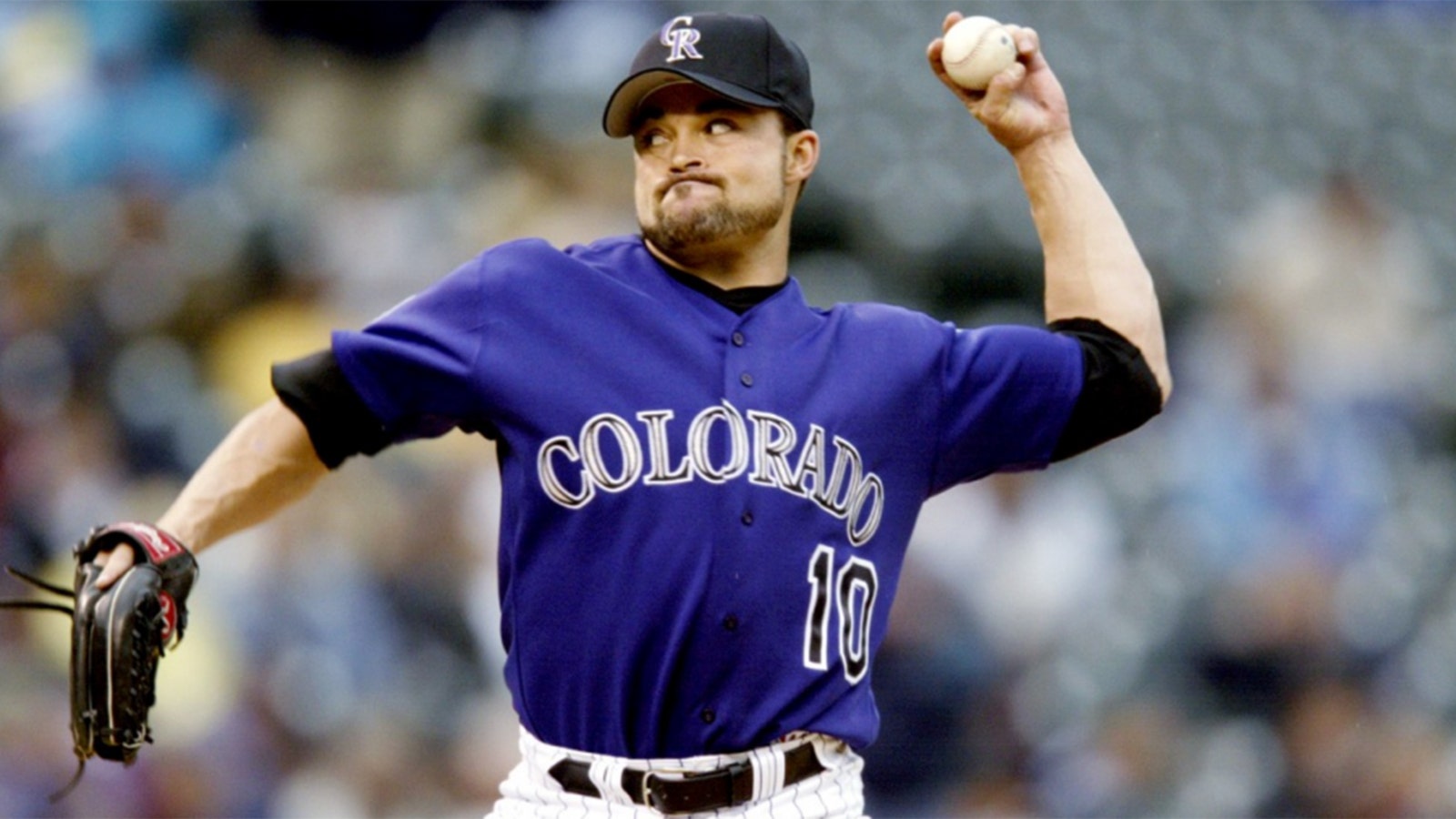 The contract: 6 years, $80 million, making the 1995 AL MVP the highest paid in baseball based on per-season salary ($13.3M).
The aftermath: In his very first regular-season game in an Angels uniform, the first baseman chased a foul pop fly into the dugout, tumbled down the stairs and sprained his ankle, sending him to the 15-day disabled list. Combining 1999 and 2000, the big-bodied Vaughn smacked 69 home runs, batted .276 and slugged .503; not bad, but he also led the league in strikeouts in 2000 (181) and totaled just 3.6 WAR over the two-year span. Vaughn also didn't provide the leadership the Angels organization expected, plus health failed him in 2001 when he ruptured his left biceps and missed the entire season. The Angels had enough in December 2001 and sent him to the New York Mets with a reworked contract. He played two seasons in New York until chronic knee pain forced him to retire in 2003.
The contract: 4 years, 66 million.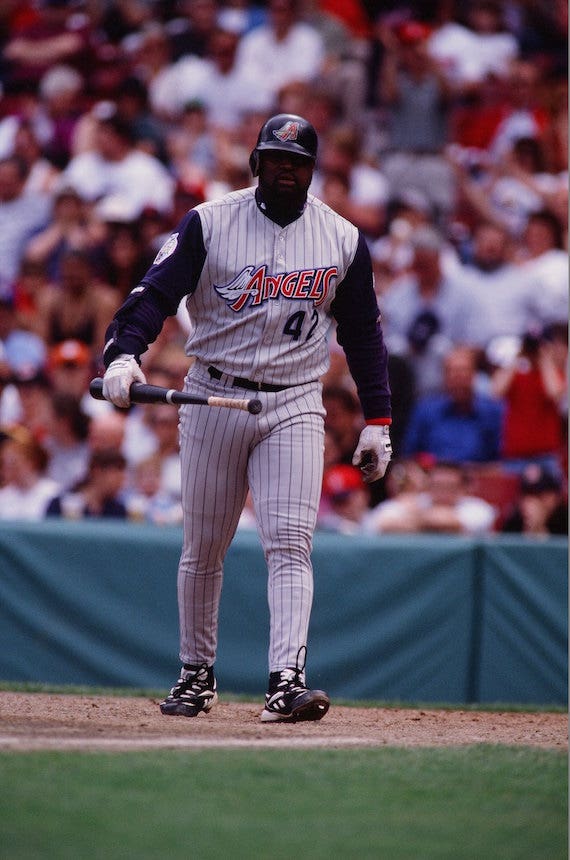 The aftermath: Mets general manager Omar Minaya wanted to add some bang to the lineup and ended up plugging in a 31-year-old dud who appeared in only 96 games per season. Bay was plagued by a variety of injuries (concussions, ribs) and found himself in an outfield platoon in 2012. Bay managed only 26 homers and a lowly .234 batting average over three seasons until he and the Mets negotiated an early termination in November 2012 that simply deferred some of $21 million still owed him.
The contract: 5 years, $65 million.
The aftermath: Attempting to bolster its MLB-worst pitching staff in 2001 (5.71 ERA), the Rangers threw a wad of cash at Park and in return got just over one start (68) per million at an abysmal 5.79 ERA and 1.61 WHIP. Park was also plagued by back problems. Rather than continuing to pay ace money to a marginal starter, the Rangers shipped Park to the Padres for first baseman Phil Nevin before the 2005 trade deadline, along with money for the pitcher's remaining salary.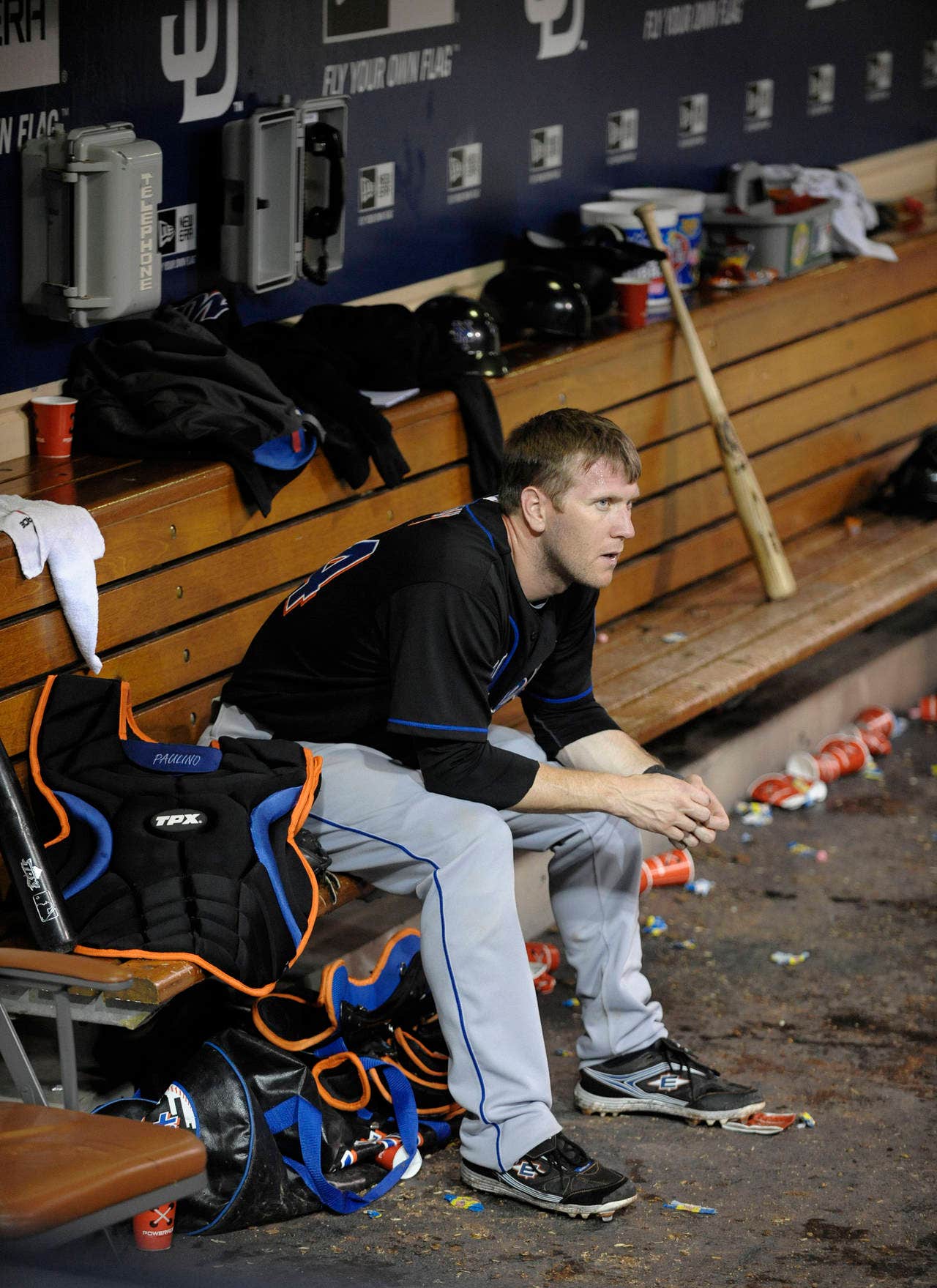 The contract: 8 years, $126 million, the largest contact ever for a pitcher at the time.
The aftermath: After the 2002 AL Cy Young winner moneyballed his way out of Oakland, he was never quite the same.The curveball-tossing lefty disappointed in 2007 with a 4.53 ERA and got booed at the Giants' 2008 home opener. As his velocity declined and command worsened, he compiled an ugly 4.62 ERA and 1.44 WHIP with 63 wins and 80 losses over seven seasons. Zito acknowledged the fans' frustration all along and did earn a dose of redemption in 2012, starting and winning Game 5 of the NLCS and Game 1 of the World Series with a combined 14.1 innings pitched, nine strikeouts and only one earned run allowed in those efforts.
The contract: 5 years, $46 million (including a $26M posting fee).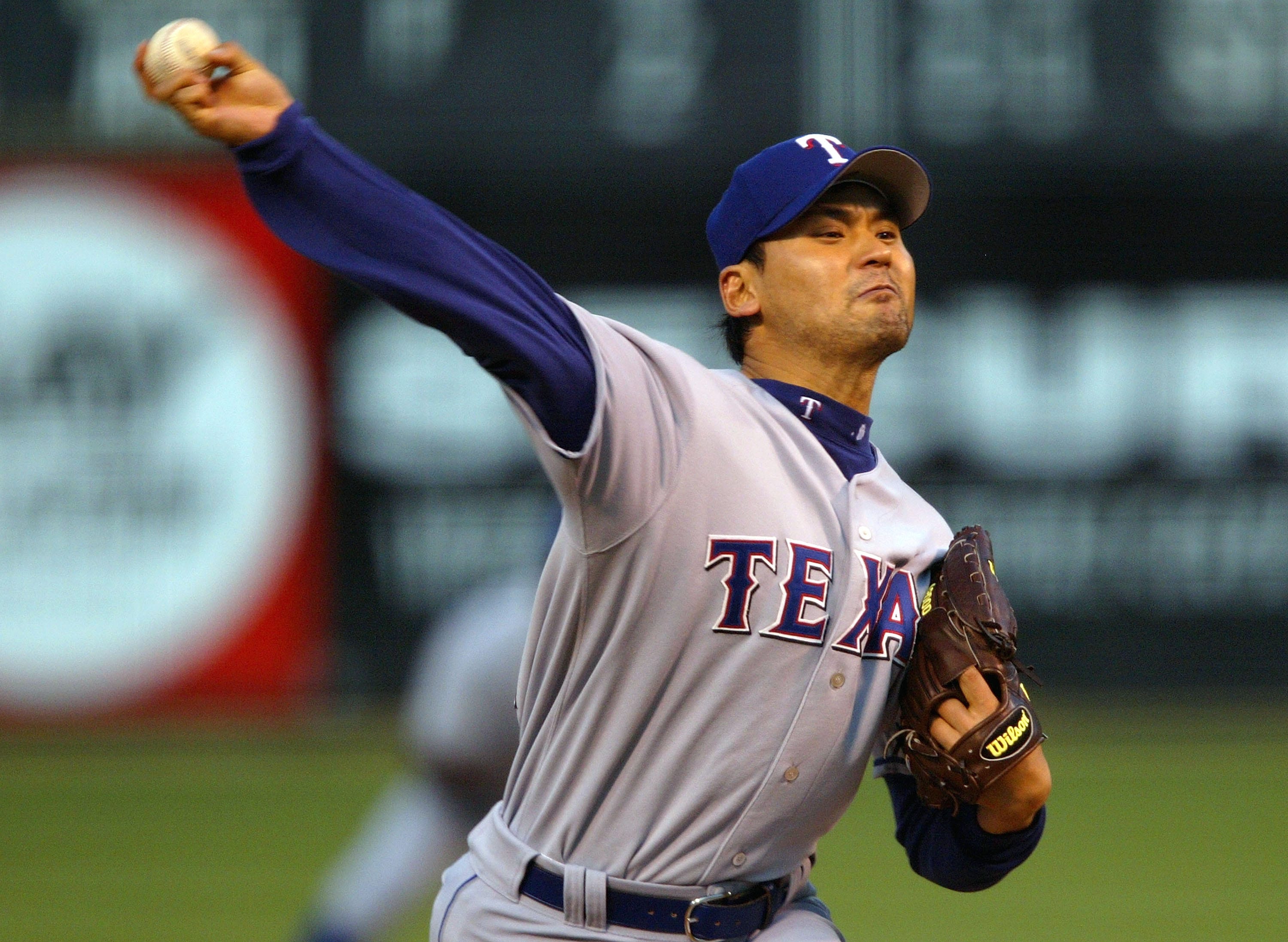 The aftermath: The Yankees have long been able to afford mistakes in free agency, but this was a big one in terms of sheer lack of return. The Japanese import was a bit overwhelmed in New York and the big show. He started a grand total of 13 games in pinstripes, mainly in 2007 when he recorded a 6.38 ERA over 67.2 innings pitched. Igawa then mired in the Yankees' minor league system where they tinkered with his delivery and mechanics. He made one more unsuccessful start in 2008 and spent three more years in the minors, collecting millions, before returning to pitch in Japan.
The contract: At age 30, when Howard was still under contract for two more years (3-year, $54 million), the Phillies extended Howard for five more seasons at $125 million.
The aftermath: "Hopefully there's no riots taking place back in Philly," Howard joked at the time of the extension. Sigh. The once-fearsome lefty slugger has become a shell of himself, batting a lowly .244 from 2010 to present with more strikeouts (881) than hits (675). Making matters worse, he's a poor fielder with limited range playing in the National League, so the Phillies can't limit the damage by plugging him at DH (something the Phillies knew beforehand!). Howard unfortunately tore his achilles tendon in October 2011 and has posted an overall -3.7 WAR since returning in 2012. Needless to say, the Phillies will not be exercising its $23 million club option for 2017.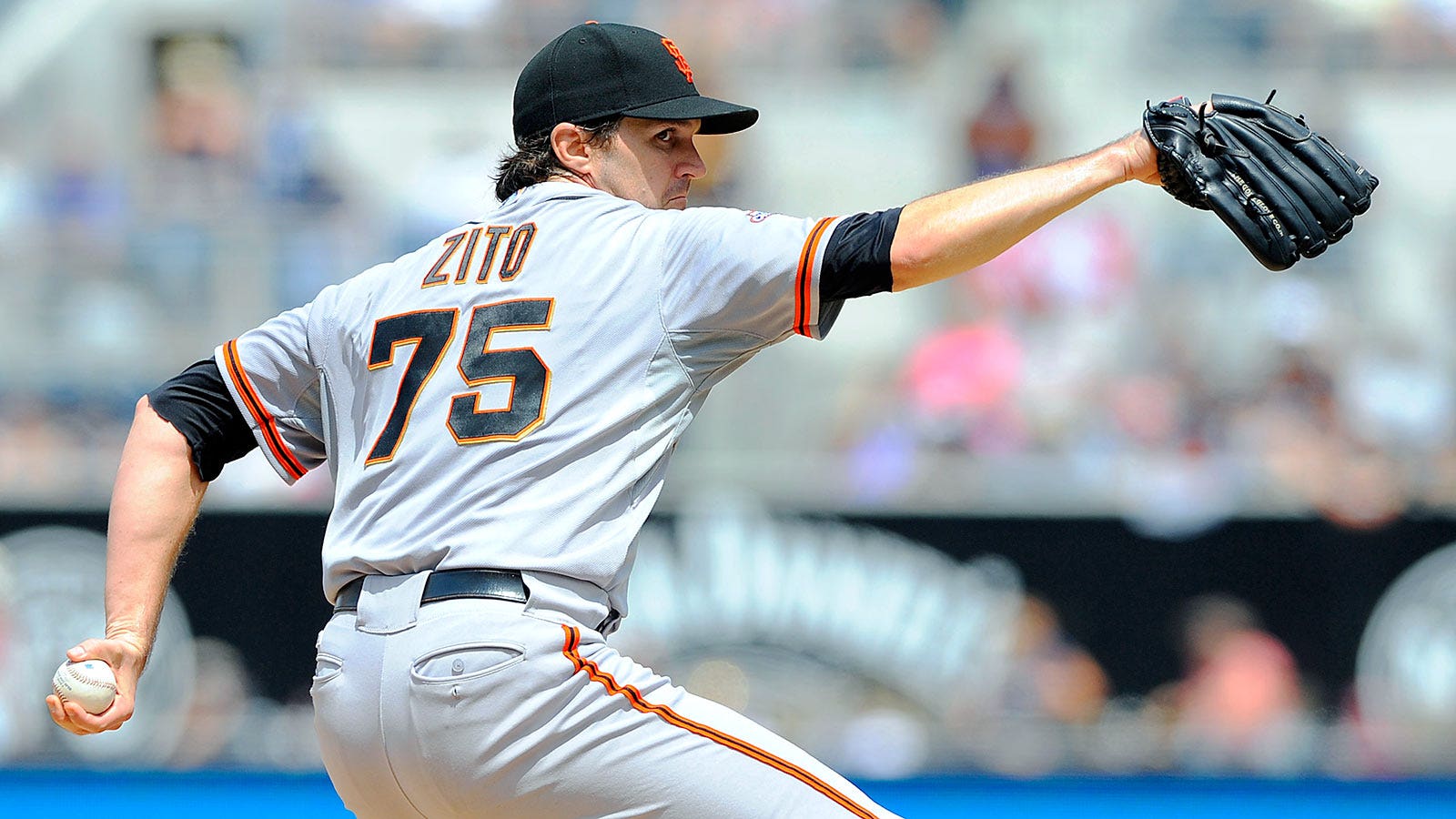 The contract: 7 years, $142 million (signed through 2017).
The aftermath: The Red Sox and Dodgers co-headline this one because the Dodgers agreed to take on Crawford's salary in full in hopes that the 31-year-old might be able to stay healthy and regain his old form. He has not. From 2011 to 2015, Crawford has suffered an injury to nearly every body part that can be injured (oblique, back, wrist, hamstring, ankle, etc.), missing a total of 359 games. Put simply, injuries and age have sapped Crawford's speed, power and defensive range. He's occasionally shown flashes of a four-time All-Star but never long enough for a $20 million-plus player per year.
The contract: 10 years, $240 million.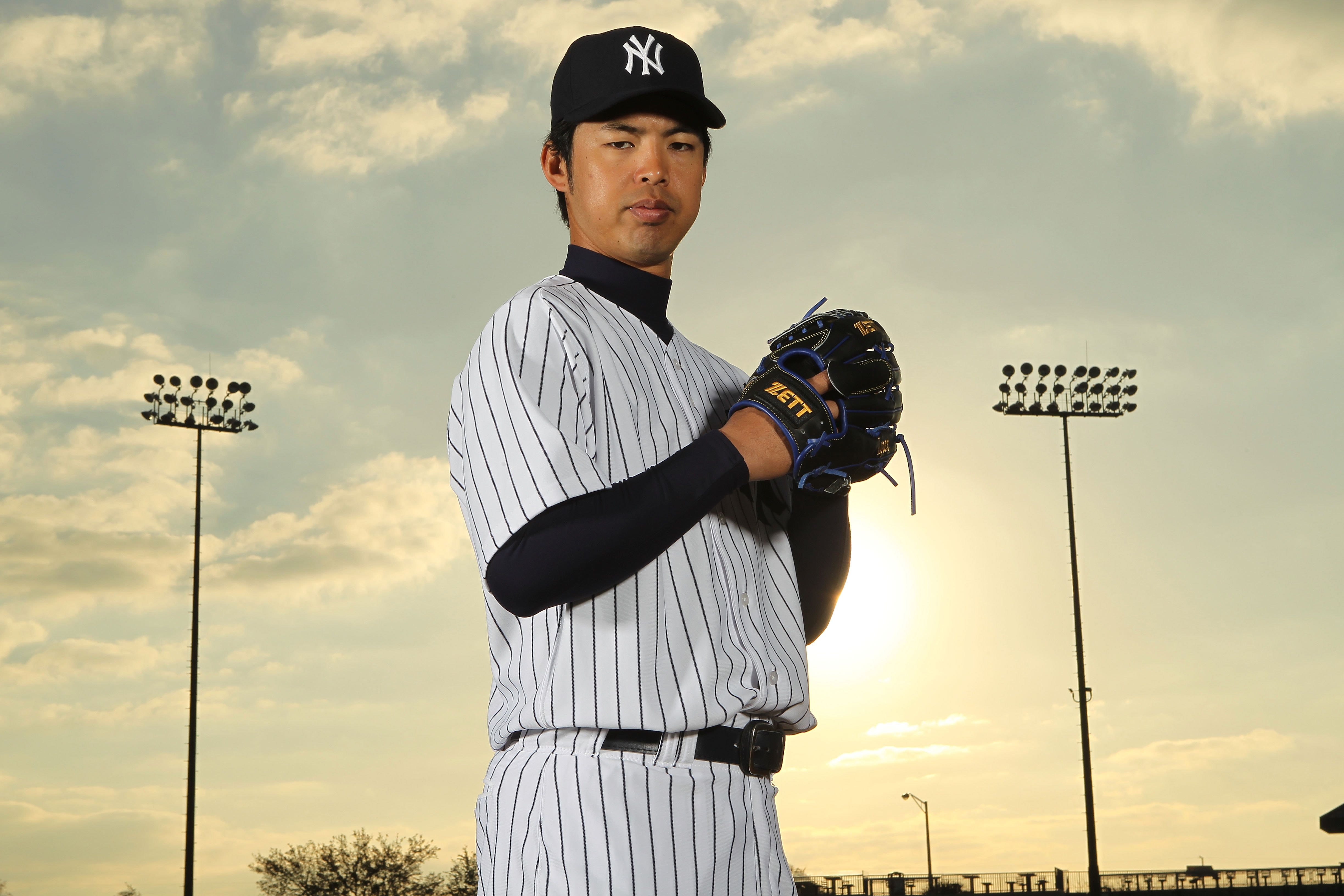 The aftermath: It's only Year 5 of the 36-year-old eventual Hall of Famer's 10 year commitment. It's been all downhill since St. Louis and the cliff is steep. The three-time NL MVP posted a gaudy .331 batting average and .424 OBP with the Cardinals; the Angels are getting the .262 and .323 OBP version of Pujols, whose plate coverage and discipline has flagged. He battled through plantar fasciitis in 2015 and managed 40 home runs and 95 RBI, but this just isn't the Albert of the decade before. What version will they be getting when Pujols is 41 years old? This contract (along with Robinson Cano's and to a lesser extent Alex Rodriguez's), is the cautionary tale against giving a 30-plus-year-old roughly a quarter-billion dollars over 10 years.