Before pro baseball, Alex Rodriguez was a high school football star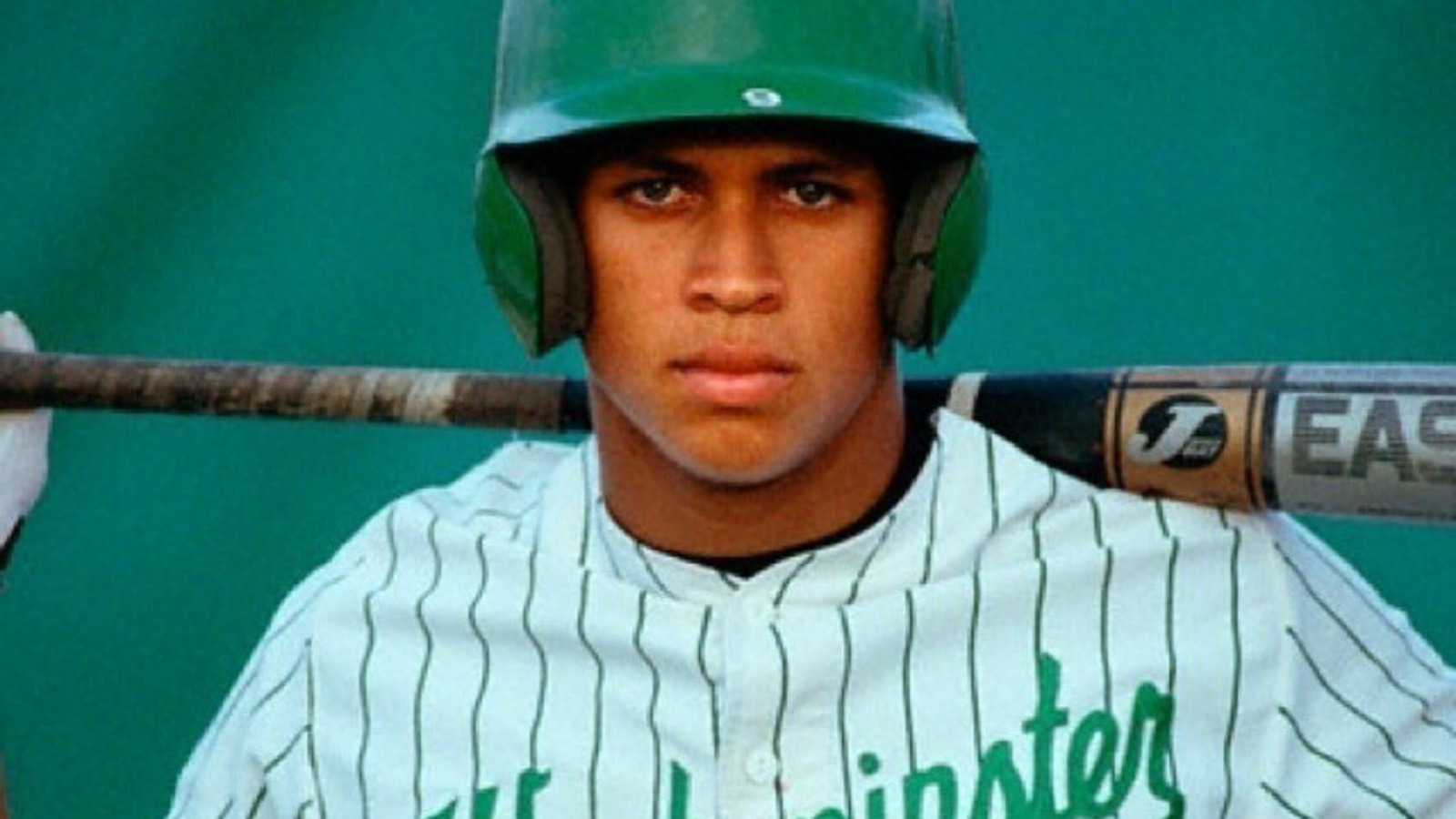 It was the fall of 1991, and the stakes were high on a Saturday afternoon at Pinecrest High School. The small, 2A school in Florida was facing undefeated Westminster Christian from Miami, the winner would win the district and go on to the regional playoff.
For most of the game, Pinecrest had a comfortable lead and was up 21-7 with 10 minutes to go. It seemed like the game was all but over. But then, Westminster's quarterback got hot. In just two plays, he led the team down the field on a touchdown drive to cut the lead to seven. After a turnover, Westminster got the ball and scored another touchdown with just 45 seconds to go to tie the game and force overtime.
The crowd sat in silence, totally shocked. Westminster celebrated on its sideline, although the stunning comeback was hardly a surprise. They'd planned for the moment. They'd also seen their quarterback put drives together like that all season long.
"He was throwing, he was running, he was play-calling," said Westminster defensive coordinator Rich Hofman, who also served as the school's head baseball coach. "We had practiced the two-minute drill all season, and he ran it to perfection."
Westminster lost the game, but the comeback only further cemented the legacy of the quarterback, a player who would set all kinds of school records on the gridiron and eventually establish himself as the best raw athlete the school had ever or almost certainly ever will produce. It also proved that, had that quarterback chosen to stick with football beyond high school, there may have been a future for him at a major university and maybe even the NFL.
Instead, Alex Rodriguez chose a different path, one that would take him to Major League Baseball and earn him hundreds of millions of dollars throughout a productive but undoubtedly controversial career.
A young Alex Rodriguez hoped to transfer to Westminster Christian after spending his freshman year at Christopher Columbus High School. His childhood best friend, J.D. Arteaga, was already at Westminster, and with the help of J.D.'s dad (who would die tragically during one of the boy's football games later that fall), Rodriguez was able to get enrolled for the fall of 1990. That's where A-Rod's story as a quarterback begins. No one interviewed for this piece is quite sure how much football Rodriguez played prior to his arrival at Westminster, but just about everyone agrees that he picked up the sport quickly.
As a tall, lanky sophomore he began at wide receiver before eventually moving to quarterback, where he played full-time starting as a junior. Once entrenched under center, Rodriguez showed an incredible knack for both the sport of football and the position of quarterback itself.
#TBT #Westminster1993 Thanks everyone. It's been a long journey. pic.twitter.com/AaIwvqCdXy

— Alex Rodriguez (@AROD) August 11, 2016
"What I remember is, for someone who didn't really play the sport growing up, his [immediate] knowledge and understanding just blew me away," Tris Moore, a wide receiver who was a year older than Rodriguez, remembered. "I just remember watching film with him, and him calling out defenses, what they were trying to do. It was incredible."
Hofman, who also coached Rodriguez in baseball, took things one step further.
"He's the smartest athlete I've ever been around," said Hofman, who began coaching in 1967 and won two mythical high school national championships in baseball (including one with Rodriguez).
Rodriguez wasn't just smart. He also proved to be the perfect quarterback, for the perfect team, at the perfect time for Westminster. Obviously, he had a big arm, and by sheer coincidence the coaching staff implemented a pass-happy offense that featured three and four wide receivers, something that was relatively uncommon at the time.
It also didn't hurt that Rodriguez just so happened to be throwing to a once-in-a-generation group of receivers, who all went on to become professional athletes. Moore was a senior who would play baseball at Miami and then in the Tigers organization. Arteaga made it all the way to Triple-A and is now the pitching coach at the University of Miami. Oh, and the team's tight end that year was some guy named Doug Mientkiewicz, who would later win a World Series with the Red Sox.
On the field together in 1991, the offense was unstoppable and A-Rod was their ring-leader.
"That year he probably set most of our school passing records," Paul Warner, who coached the team at that time said. "I think one game we had Alex throw 60-something times."
With smarts, moxie and ability to run when needed (but not often), many who saw Rodriguez play on the gridiron compared him to a taller, skinnier Russell Wilson. With Rodriguez calling the plays — and regularly audibling at the line of scrimmage — he led Westminster to an undefeated regular season during his junior year before that overtime loss to Pinecrest in the district playoffs.
Still, according to Moore, it was a game the season before — when Rodriguez was just figuring out the nuance of the quarterback position — that showed how good he could be.
"I don't know if anyone told you about the game against Westminster Academy," Moore said. "I don't remember if we won or lost, but they had Danny Kanell at quarterback, and you kind of came out of that game thinking that Alex more than held his own. Danny was probably bred to play football [he would go on to play at Florida State and for a few years in the NFL] and Alex was still new [to the sport]. That kind of tells you what kind of potential he had."
#TBT #warriors #classof93 pic.twitter.com/UdIB4AvGnu

— Alex Rodriguez (@AROD) July 28, 2016
It does, and it was that relatively untapped potential as a sophomore — which turned into production as a junior — that leads to arguably the most surprising part of this story: the fact that the University of Miami actually offered Rodriguez a scholarship to play quarterback for the Hurricanes.
While it's well-documented that Rodriguez committed to play baseball at UM (and nearly enrolled), what few know is that Dennis Erickson and his staff were trying to get Rodriguez to play football if he came to UM as well.
"He had size, he had speed, he had smarts," said Pete Garcia, who was Miami's recruiting coordinator at the time, and now serves as the athletic director at Florida International University. "They were recruiting him for baseball, but we were recruiting him for football, too."
It's one thing to "recruit" a kid, especially a local one with enormous athletic potential. But did the Hurricanes — who won two national championships under Erickson — really recruit Rodriguez with the expectation that he could actually one day earn the starting quarterback job at The U?
"Absolutely," Garcia said. "At the time, at Miami, we were recruiting the best of the best from all over. We were recruiting Alex expecting he could play [for us]."
But by Rodriguez's junior year, he was emerging as one of the best baseball players in the country and a likely first-round pick in the MLB Draft. It left Rodriguez with a tough decision to make going into his senior year: Risk losing millions if he got injured playing football or give it up to focus exclusively on baseball?
"I know he was approached by several baseball people asking him, 'What are you doing?'" Paul Warner, Westminster's head coach remembered. "Before the season he came to me and asked, 'What do I do?'"
Like any coach, Warner gave an honest answer: He would love to have Rodriguez on his roster, but he also knew just how much he would risk by coming out for the football team. Ultimately, he told Rodriguez that it was his career, and it was a decision only he could make.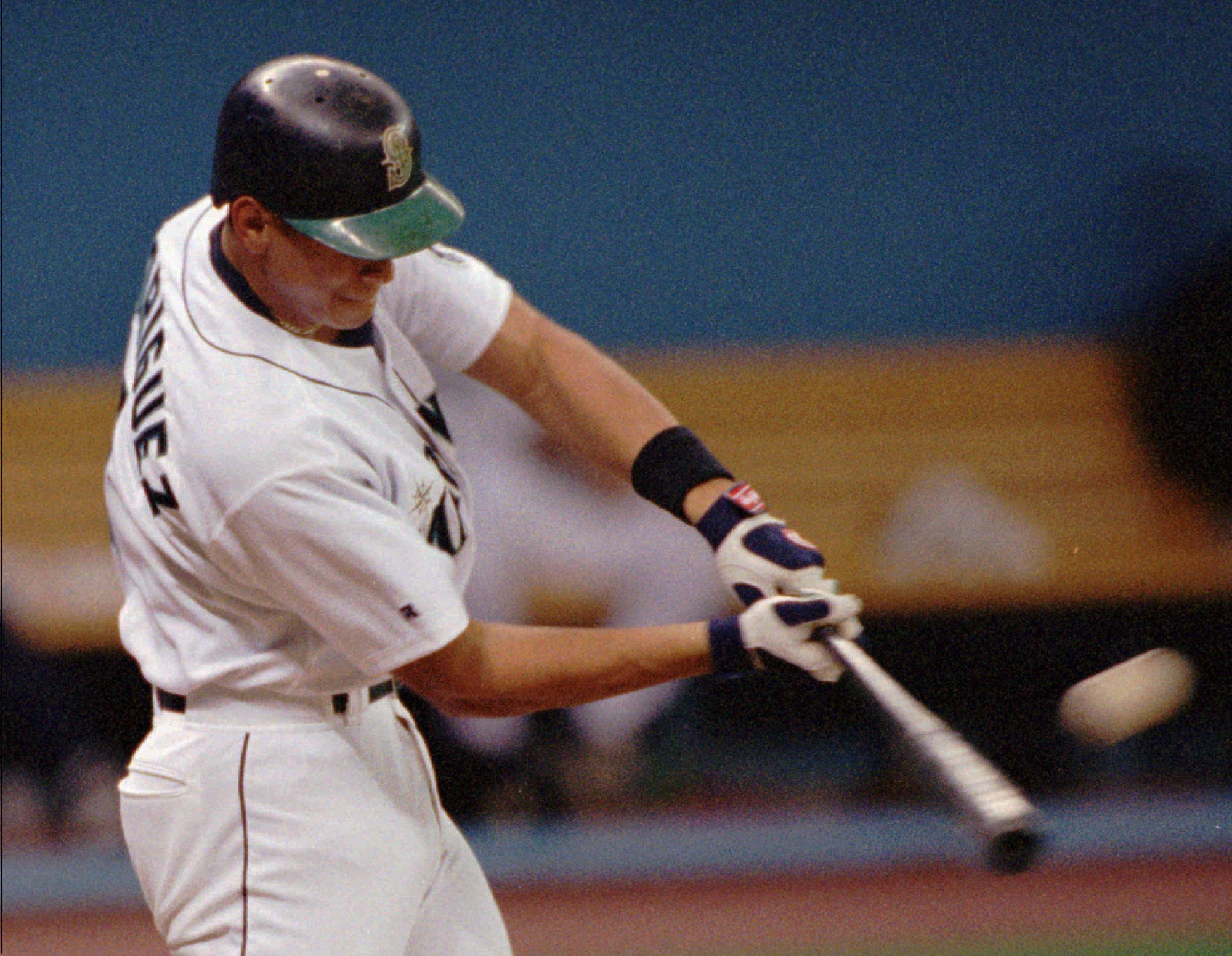 Rodriguez made that decision the following afternoon, on the first day of practice.
"So the next day the first practice comes, two-a-days," Warner said. "Towards the end of the first practice he comes out, and I'm expecting the worst. He said, 'Coach, I'm coming back.' I didn't jump for joy, but I was close."
Unfortunately, though, that's just about where the story ends. While Rodriguez played, the loss of several key players off the previous year's team — including Moore and Mientkiewicz — was too much, especially at Westminster Christian, a small school where no more than 40 or 50 players regularly came out for the team at that time. Rodriguez played but, according to Hofman, suffered a minor injury midseason. While it was nothing major, it was enough to put a scare into Rodriguez. With the team struggling and millions of dollars literally on the line, it was enough to end A-Rod's football career for good. There was no formal goodbye. One day he kind of just stopped playing.
However, in making the decision to play football in the first place his senior year, it revealed a different side of Rodriguez, one that those who know him well reference often.
"I think he came back because he honestly felt a commitment to the team, to his friends," Hofman said. "He didn't have to play. But there was an unselfishness about him."
With his football career over, Rodriguez turned his attention full-time to baseball. He ended up as the first overall pick in the following 1993 MLB Draft and was in the big leagues during the 1994 season.
Yet for everything that has happened on the diamond, and all the headlines that have come since the fall of 1992, many who know A-Rod best can't help but wonder one thing: What would have happened if he'd stuck with football? It's clear he made the right decision, making hundreds of millions of dollars as one of the most naturally gifted players baseball has ever seen. But just how good could he have been if he'd focused on football?
Well, they continued to recruit him at the University of Miami, on the small chance that his baseball career flat-lined. It obviously never worked out for the Hurricanes, but Garcia remains friends with Rodriguez to this day, as Rodriguez donates money to both Florida International's athletic department, as well as scholarships for first-generation American students. According to Garcia, Rodriguez was the type of athlete who could have been great at football. Or basketball (which was actually his first love, according to friends). Or just about any sport he wanted.
"He's one of these unique guys, one of those rare athletes, that if he wanted to focus on any one [sport] he would have excelled," Garcia said.
Hofman, the man who watched so many incredible high school baseball exploits took things one step further.
"He could have played in the NFL," Hofman said. "He was such a good athlete. He could have played professionally in any sport he wanted."
Ultimately, baseball was his calling, but those who know him best say football remains in his blood.
"He loved football," Moore said. "I guarantee if you saw him now, and asked him, he could tell you, from memory a couple of the audibles he used to call in high school. He always did love to audible."
Aaron Torres covers college football for FOXSports.com. Follow him on Twitter @Aaron_Torres or Facebook. E-mail him at ATorres00@gmail.com.