Dodgers' Friedman denies Clayton Kershaw told him to trade Yasiel Puig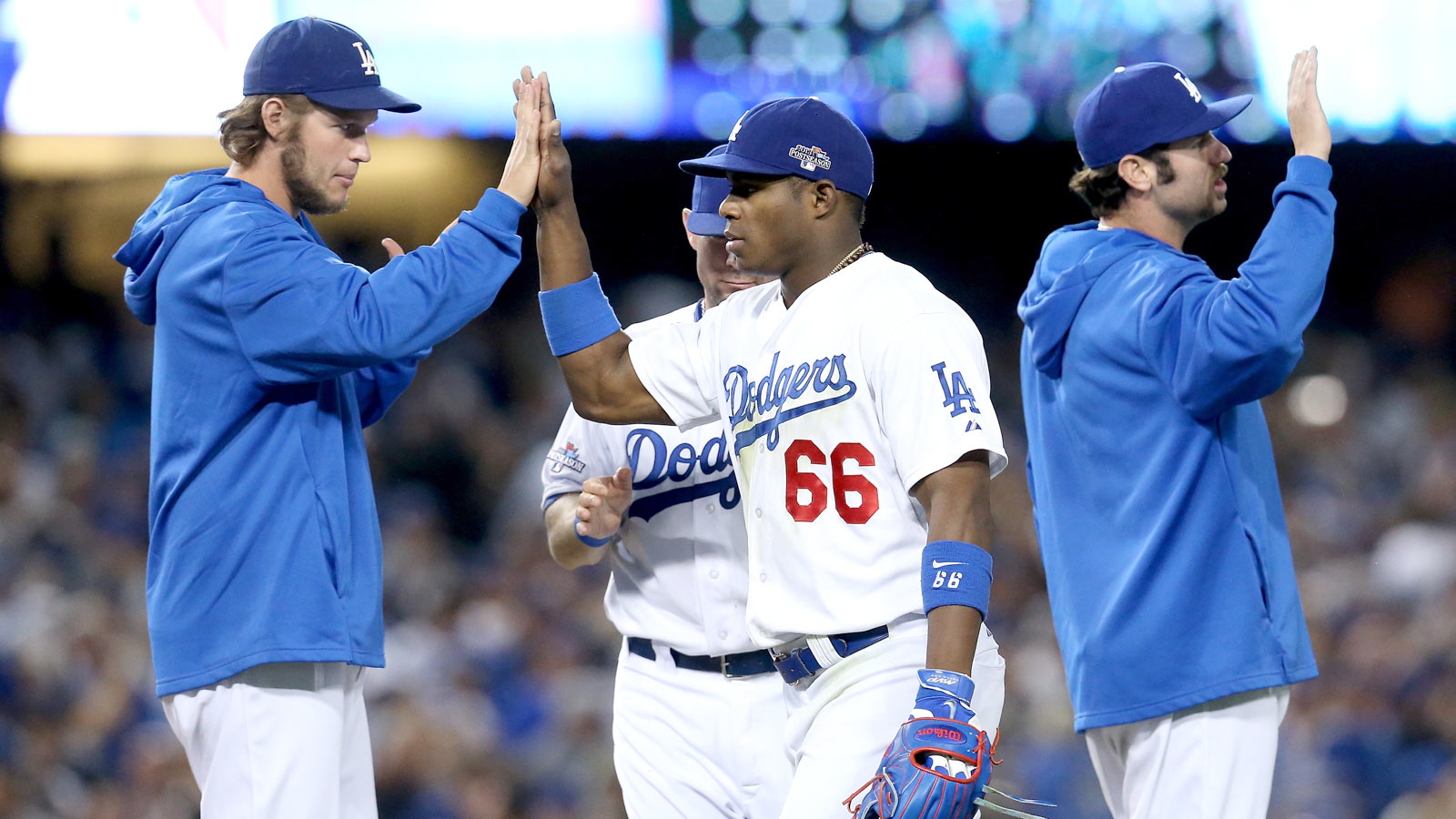 Los Angeles was on edge two weeks ago when a salacious bit of gossip suggested Dodgers ace Clayton Kershaw told the front office he wanted polarizing outfielder Yasiel Puig traded from the team.
At the introductory press conference for new Dodgers manager Dave Roberts on Tuesday, president of baseball operations Andrew Friedman rebuked the rumor that Kershaw asked that Puig be traded.
Friedman denies Kershaw told him to trade Puig.

— Dylan Hernandez (@dylanohernandez) December 1, 2015
The rumor was incited by former major-league outfielder and father of current Dodgers outfielder Scott Van Slyke, Andy Van Slyke, on a St. Louis radio station:
When the best player — the highest paid player — on the Los Angeles Dodgers goes to the GM and tells him, is asked, what is the No. 1 need of the Los Angeles Dodgers club, this particular highest-paid player said, "The first thing you need to do is get rid of Puig." That's all you need to know.
While Friedman is the Dodgers' president of operations and not the GM, to whom Van Slyke referred in his comments, there's little chance that Friedman – or GM Farhan Zaidi – would admit to such an interaction between the franchise's star player and the front office if it did indeed occur.
Roberts, who was ceremonially welcomed as the Dodgers' 10th manager since moving to Los Angeles in 1958 on Tuesday, will be tasked with maintaining a harmonious atmosphere in a clubhouse that has reportedly been disrupted by Puig since he was called up in 2013.
The new manager says he's looking forward to meeting Puig and embracing him.
"Yasiel is a person, from the other side he's ultra-talented and a special player and somebody that was always feared," Roberts said. "It was tough to compete against him. For me personally, I'm looking forward to getting to know him and meeting him. I've never said a word to him. So, I think this is going to be a great opportunity for me to embrace him. I'm excited about it. He's a tremendous baseball player."