Chicago Cubs Catcher Miguel Montero Calls Out Joe Maddon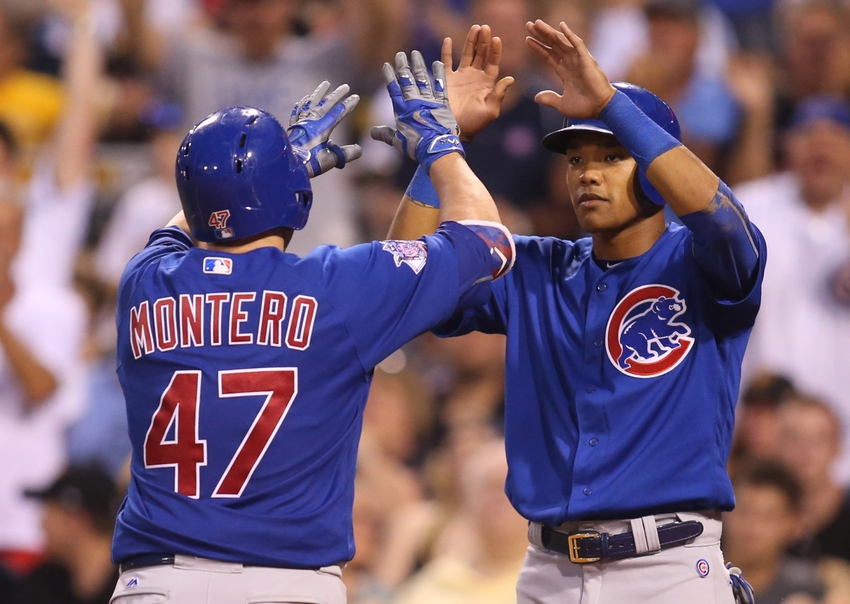 Chicago Cubs catcher Miguel Montero has called out manager Joe Maddon for his lack of playing time during the World Series. Is this the start of something, or will Maddon quickly douse out a potential fire?
Miguel Montero is an 11-year veteran catcher who drove in the winning run in the seventh game of the World Series, the one that also drove the city he plays in to near pandemonium. And yet, that's apparently not enough for the Chicago Cubs backstop.
Because it's being widely reported that he has a beef with his soon-to-be Manager of the Year, "Mr. Motivator" Joe Maddon, because he's upset about what he perceives to be a lack of playing time in the World Series.
Perplexing? Well, maybe so when you consider that his batting average for the entire postseason was .167 and the reason he was held out of the lineup is that he has the weakest throwing arm of the Cubs' three catchers. And that Jon Lester, who is notorious for his inability to hold runners on base, would be pitching at least two of the Cubs' games, with a possibility of even pitching in three (which he did).
The fact that he has raised some drama with a Cubs team, one that is still (rightfully) basking in the glory of what they accomplished this season, with his whining about playing time, should be cause for immediate dismissal.
Whether the Cubs and Maddon will play it that way remains to be seen. Maddon has yet to comment on the matter. It could be that Montero is trying to write his own ticket out of town. Or it could be that he just had a bad day.
One way or another, though, Maddon will get to the bottom of it because he's Joe Maddon, the man known as a communicator supreme. And in fact that was the main beef that he had with Maddon. Here's what he told ESPN:
"I think the toughest part for me is they never communicated with me," Montero said. "I'm a veteran guy. They talk about veteran leadership. I have 11 years in the game and two All-Star [appearances]. I expected to be treated a little better. I was expected to get communication. Just let me know. Put me in the loop. That was the toughest part for me because I never understood what my role was going to be."
So maybe Maddon has some fence mending to do, or maybe he doesn't and he's already informed the front office to get rid of this 33-year-old catcher who can't hit a lick. And while you're at it, go out there and get me another one because they're a dime a dozen in this league.
More from Call to the Pen
Interesting, to say the least, for a team that just won a World Series to be dealing with this kind of thing. It's the Cubs' and Maddon's move now.
This article originally appeared on