Cardinals first baseman pushes fan who steals foul ball pop-up
A Cincinnati Reds fan's effortless catch took an out away from St. Louis Cardinals first baseman Matt Adams on Thursday, but caused quite a bit of drama.
Adams dove into the stands at Great American Ball Park to try to snatch Chris Heisey's pop-up, but Reds fan Chris Smith beat him to it.
The 25-year-old first baseman then lightly pushed Smith with his glove out of frustration.
Smith, who is recovering from knee surgery, responded to the shove with a satisfied smile and a middle finger salute.
Since the ball had crossed into the stands, Smith's snag was completely legal, but Adams did not seem to approve of the situation.
"He didn't say anything," Smith said, via C. Trent Rosencrans of The Cincinnati Enquirer. "He just looked at me right in the face and walked away."
The incident has become a popular topic of conversation on Twitter for both Reds and Cardinals fans.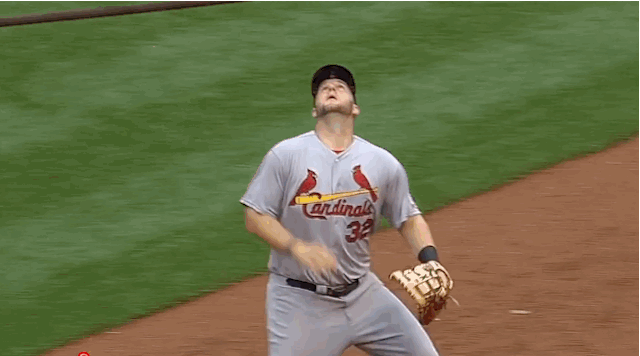 MORE FROM NESN:
A's fan face-plants going for foul ball
Cubs' Pedro Strop levels his own catcher