Week 15 fantasy quarterbacks to start
It's that wonderful time of the year in fantasyland. OK, so the massive amount of red ink on your roster page doesn't make you feel any better. I'm taking the positive approach here to get into the holiday spirit.
You made the playoffs.

The NFL has action for you to watch on four of the next five days.

Tebow is playing Brady.
I need to make a few phone calls to calm down a few friends of mine. That game may be enough to cause a "Scanners"-like moment. I'll attend to that in a moment. First, I'll roll up this week's "Lineup Calls" at the quarterback position. I'll start with Tebow, take you down the "Sexy Rexy" highway and find you a "Ninja" to stage a huge upset.
Put on the eye black and follow me.
Exclude: Aaron Rodgers, Drew Brees, Tony Romo, Tom Brady, Matthew Stafford, Eli Manning, Philip Rivers
Week 15 Heroes
Tim Tebow vs. NE: I'll save the 1,000-word essay on the power of Tebow for later this weekend. For now, I'll put it as simply as I can. Tebow is taking the Broncos to the AFC Playoffs and he's taking your fantasy team to the championship round.
He's been fantasy gold since his insertion to the starting lineup and now faces the much-maligned New England secondary. The Patriots have allowed the third-most fantasy points to quarterbacks this season. Might Bill Belichick have the wrinkle in his defense to solve Tebow? If he does, he'll just add to the list of reasons that people have for making him the villain (the hoodie sweatshirt does give him the Sith Lord look). Did I just type that? Anyway, the Patriots may win this game, but Tebow's still making plays against this secondary. It's must-see television.
Matt Ryan at JAC: Forget about the lofty ranking attained by the Jaguars this season. Those stats flew out the window when player after player out of the secondary landed on injured reserve.
Following a tough start to the season, Ryan came alive coming out of the Falcons' Week 8 Bye. Ryan has thrown multiple touchdown passes in four of the past six games, including his four-touchdown effort against the Panthers in Week 14. The return of Julio Jones as a deep threat makes him a rock-solid play this week.
Andy Dalton at STL: Dalton's pace has slowed of late. He's thrown just one touchdown pass in four consecutive games. This isn't an overwhelming matchup, as the Rams have allowed the 10th-fewest points to quarterbacks while being run over by running backs. However, the Rams generate few turnovers and Cedric Benson is banged up. That puts the onus back on Dalton to work against the St. Louis secondary.
Rex Grossman at NYG: The Giants have allowed the second-most fantasy points to quarterbacks. The New York pass rush has been inconsistent and the secondary has been beaten with regularity (24 touchdowns allowed).
We know this. Grossman is going to put the ball in the air and he has two strong options downfield in Santana Moss and Jabar Gaffney. He's tossed multiple touchdown passes in three of the past four games (shut out by the Jets) while averaging 36.6 passing attempts. Ride "Sexy Rexy" to the title!
Mark Sanchez at PHI: Do you trust Sanchez? He's obviously not piling up yardage of late (three consecutive games with fewer than 200 passing yards), but he continues to find the end zone with regularity. Sanchez has produced nine games with multiple touchdowns and has been shut out twice.
He's somewhat of a risky play in this road tilt, but the rise of Shonn Greene and the ground game has me optimistic. The Eagles rank in the middle of the pack against quarterbacks, having ceded 23 passing touchdowns.
Matt Moore at BUF: Moore reportedly sustained a "low-grade concussion" in Week 14 and appears on pace to start for Miami against Buffalo in Week 15. The Bills have allowed the 12th-most points to quarterbacks, including 24 passing touchdowns, while registering 19 sacks (last in the NFL).
Remember, Moore was virtually flawless in the Week 11 meeting with the Bills. He completed 14-of-20 pass attempts for 160 yards with three touchdowns. Put Moore on the board for a strong encore performance.
Joe Flacco at SD: Flacco wasn't world-beating last week against the Colts, but he gave you the steady two-touchdown performance you expected. I look for a strong follow-up effort this weekend against the San Diego secondary.
The Chargers rank seventh in pass defense at 201.5 yards allowed per game, but have ceded 22 passing touchdowns. San Diego has also failed to generate much pressure, generating just 22 sacks (29th).
Ben Roethlisberger at SF: Roethlisberger is reportedly receiving treatment around the clock on his sprained ankle. The Steelers remain optimistic that he'll be available for the Monday night game. Unfortunately, you're assuming a huge risk if you roll the dice on Roethlisberger.
The 49ers have been fantastic against the run (still a big zero in the rushing touchdown category) and rank eighth against the pass (18 touchdowns and 18 interceptions). Roethlisberger's been shut out only once this season and has tossed two touchdown passes in back-to-back games.
Week 15 Flop Alerts
Michael Vick vs. NYJ: Vick returned to the lineup in Week 14 and generated a pedestrian stat line in the 26-10 win over Miami. He completed 15-of-30 pass attempts for 208 yards with one touchdown, one interception and four sacks.
It doesn't get any better in this fantasy playoff matchup against the sixth-ranked New York pass defense. The Jets have allowed the fifth-fewest fantasy points to quarterbacks, and Vick will likely be without top option Jeremy Maclin once again. Vick ranks as an upper-division QB2 for me this week.
Carson Palmer vs. DET: Palmer was on the board for Week 14 against the Packers with visions of "garbage points" dancing in the minds of fantasy owners. They did get the "garbage" part of the equation off of his 245-yard, one-touchdown, four-interception performance.
I'm not bullish on a bounce-back performance from Palmer at home this weekend. The Lions rank in the middle of the pack against quarterbacks and will get the emotional lift of Ndamukong Suh's return. Detroit has generated 18 interceptions (tied for second) and 35 sacks (tied for ninth). You can wish and hope that Denarius Moore's return changes things. It's too much risk for this spot.
Josh Freeman vs. DAL: I don't know that I need to write too much about Freeman's inclusion herein. However, I must note that Freeman ranked 25th at the position for me this week, thereby putting him out of QB2 consideration. Freeman has generated multiple touchdowns once since Week 7 and has committed 20 turnovers. Rob Ryan's defense has to "meet expectations" sometime, right?
Cam Newton at HOU: Newton represents a difficult decision point for fantasy owners as they set their lineups this week. Only the Falcons and Packers have slowed this juggernaut in fantasyland this year, but the Texans possess the No. 4 defense overall (16 points allowed per game). Houston has allowed the second-fewest points to quarterbacks.
Obviously, Wade Phillips' medical leave comes into the decision process on some level. It really comes down to options. I have Newton ranked ninth this week, the lowest he's been in quite some time.
Week 15 Ninja Alerts
Jake Locker at IND: Veteran Matt Hasselbeck was also absent from the workout because of a calf injury, thereby opening the door to Locker getting the start against the hapless Colts. Locker was sidelined from a mid-week practice because of sore ribs. He was one of the surprise performers from Week 14 when he replaced producing 282 passing yards with a touchdown pass and a high-flying touchdown run.
If Locker gets the nod, he certainly rises to the level of a high-QB2 play. The Colts have surrendered the third-most fantasy points to quarterbacks and generate few turnovers. Locker has already demonstrated a fabulous connection with Nate Washington and will get more support in the ground game from Chris Johnson.
T.J. Yates vs. CAR: Even with Andre Johnson on the sidelines in street clothes, Yates delivered a huge fantasy day and a win against the Bengals in Week 14. He passed for 300 yards and tossed two touchdowns with an interception, including the game-winner to Kevin Walter just ahead of the gun. Yates also scrambled for 36 yards on the ground.
Yates is on the board for a big encore this week at home against the Panthers. The struggles of the Carolina run defense have been well-chronicled, but his unit has also allowed the 10th-most points to quarterbacks.
Christian Ponder vs. NO: Ponder was back at practice on Wednesday, so it appears that he's on track to start against the Saints. He committed four turnovers and threw two touchdown passes against the Lions in Week 14 before giving way to Joe Webb.
It's obviously difficult to trust Ponder in this playoff week because of his injury status, but it's a fantastic spot. He's had a tremendous connection with Percy Harvin of late and the Saints have allowed the fourth-most points to quarterbacks.
Kyle Orton vs. GB: The word from Kansas City is that Orton will start for interim coach Romeo Crennel on Sunday if able. Remember, Orton appeared briefly for the Chiefs against his former team in Chicago but quickly departed because of a finger injury.
If cleared, Orton represent a sneaky high-risk, high-reward option this week. He passed for 273 yards with three touchdowns and three interceptions against the Packers while a member of the Broncos. Orton will undoubtedly make mistakes against this Green Bay secondary (look at their lofty turnover count), but he'll need to keep gunning downfield to keep pace with Aaron Rodgers. The Packers have allowed the ninth-most points to quarterbacks.
>>> Fantasy Football News and Notes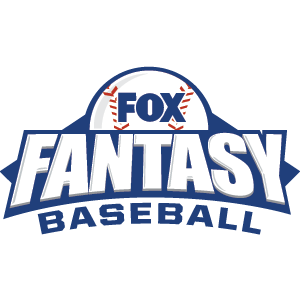 FOX Fantasy Baseball
Join or Create a Free League
Play Now!