Positional Matchups: Week 5
Through four weeks, our Position vs. Fantasy Defensive Points Allowed tool is solidifying as a guide to help you find good matchups. It'll get stronger as the season progresses, of course. Studs like Jimmy Graham, LeSean McCoy and Brian Hoyer can skew the numbers this early.
(Brian Hoyer … who knew?)
As always, please remember that the players listed are mostly meant to be borderline guys, who need reasons for you to play or bench them. You won't see recommendations to start Aaron Rodgers and Jamaal Charles, because you should always start Aaron Rodgers and Jamaal Charles. Make sense? Good.
Note: The fantasy points per game (FPPG) referenced below are from FOXSports.com standard leagues, and always refer to the position being discussed.
Week 5 Byes: Redskins, Vikings, Buccaneers, Steelers
Thursday game: Bills at Browns
Quarterbacks
Stay away: Russell Wilson, Seahawks (@ Colts)
I love Wilson. I really, really do. However, he ranks 27th in the league with 96 pass attempts, thanks to playing for one of the league's most run-heavy teams. Secondly, the Seahawks went out in the offseason to get Wilson a big weapon in Percy Harvin … who got hurt and might be back later this season, leaving Wilson to throw to the uninspiring duo of Golden Tate and Sidney Rice. Finally, Wilson faces a Colts' defense that ranks fifth in the NFL with just 16.3 FPPG allowed to opposing quarterbacks. Give DangeRuss a seat on your fantasy bench in Week 5.
Also:
-Colin Kaepernick isn't a horrible Week 5 start, but he's not the greatest play against the Texans' second-ranked fantasy defense (15.8 FPPG allowed). Check your fantasy bench to see if Philip Rivers or Eli Manning is your QB2.
Play, play, play: Eli Manning, Giants (vs. Eagles)
Speaking of Eli … if not this week against the awful Eagles' D (last in the league with 36.1 FPPG allowed), then when the heck should we expect him to have a rebound game? The Eagles couldn't stop Archie Manning right now, let along Eli.
Also:
– If Terrelle Pryor is ready to return from the concussion that caused him to miss Week 4, then he'll be a solid fantasy start against the 28th-ranked Chargers' fantasy defense (29.5 FPPG allowed).
Running Backs
Stay away: BenJarvus Green-Ellis, Bengals (vs. Patriots)
The Law Firm had a season-low six carries against the Browns in Week 4. Head coach Marvin Lewis says he wants the Bengals to run more this week, and it's likely that the usually stout Patriots' run defense (14.7 FPPG) will be hurt by the loss of DT Vince Wilfork. However, Green-Ellis appears to be on the slightly short end of a timeshare with rookie Gio Bernard, and you should avoid him if possible.
Also:
– Rashard Mendenhall fumbled twice and dropped a pass in Week 4 while gaining 21 yards on 12 carries. After the game, Cardinals head coach Bruce Arians suggested that Mendehall's lack of practice time (he's been resting to keep healthy) has become an issue. With the Panthers' strong front seven (15.7 FPPG allowed, seventh in the NFL vs. the run) coming to the desert, Mendenhall looks like a shaky play. Let's see him have a good game before getting him active again. If you own Mendenhall, keep your fingers crosses that he doesn't lose his job.
– Jason Snelling has been sharing the Falcons' backfield duties with jacquizz Rodgers in the absence of Steven Jackson. Snelling has had a decent 19 carries for 79 yards in his last two games, but gets a matchup with the league-best Jets' fantasy defense (9.5 FPPG allowed to opposing RBs) on Monday. I thought about adding Rodgers here as well, but his pass-catching ability makes him a different proposition against the J-E-T-S-JETS-JETS-JETS!
Play, play, play: David Wilson, Giants (vs. Eagles)
Come on, Wilson! This is your big chance! The Eagles are better against the run (22nd with 18.7 FPPG allowed) than they are against the pass, but that's not saying much. If you don't break off a TD run of 50 yards or more, I'm going to be very disappointed.
Also:
– Packers head coach Mike McCarthy said this week that Eddie Lacy is a "full go" for Sunday's game against the Lions. Maybe you just need a reminder to get Lacy back in your lineup, but that's especially important versus the Lions 30th-ranked fantasy defense (23.3 FPPG allowed).
Wide Receivers
Stay away: Stevie Johnson, Bills (@ Browns)
Uh-oh … Stevie is heading to Joe Haden's house on Thursday night. In case you didn't know, Haden and the Browns rank in the upper third of the league with just 18.1 FPPG allowed to opposing wideouts. The guy held A.J. Green to 51 yards last week, for crying out loud.
Also:
– In other matchup news, Steve Smith and the Panthers head to Arizona this week to battle star CB Patrick Peterson and the 11th-ranked Cardinals' pass defense (18.5 FPPG allowed).
Play, play, play: Denarius Moore, Raiders (vs. Chargers)
Moore is on the rise, with 10 receptions for 190 yards and a score in his last two games. The Chargers' defense is sketchy, ranking 28th with 29.5 FPPG allowed to opposing wide receivers this season. This might not exactly qualify as a match made in heaven, but it gets Moore into my top 30 wideouts for the week.
Also:
– Hakeem Nicks is in the same boat as Eli Manning. If not in this week's matchup against the Eagles' bottom-of-the-barrel fantasy defense (36.1 FPPG allowed), then … when?
– With Santonio Holmes and Stephen Hill not expected to play, Jeremy Kerley is the Jets' last wide receiver standing against the Falcons' 29th-ranked fantasy defense (31 FPPG allowed). Kerley caught four passes for 65 yards in Week 4, and is an interesting bye-week flier.
– I'd normally suggest waiting a week to get a guy like Justin Blackmon back into your starting lineup after a four-week suspension, but with a game against the Rams' 26th-ranked fantasy defense (27 FPPG allowed) coming up, you can start him if you're in a bye-week pinch … or even if you're not.
Tight Ends
Stay away: Martellus Bennett, Bears (vs. Saints)
The Saints haven't matched up against a lot of star tight ends so far, but Tony Gonzalez and Charles Clay aren't slouches, and Rob Ryan's unit has allowed just 9.1 FPPG and 2.8 receptions per game to players at that position. Bennett has been busy for the Bears, but he's not quite a must-start type.
Play, play, play: Kellen Winslow Jr., Jets (@ Falcons)
The logic here is the same as with Kerley – who else is Geno Smith going to throw to? With the Falcons ranking 20th (8.8 FPPG allowed) versus opposing tight ends, and Winslow coming off a six-catch, 73-yard game in Tennessee, everyone's favorite soldier looks like a nice plug-and-play option.
Also:
– The Dolphins are LAST against tight ends with 17.2 FPPG allowed! OK, so they've been bludgeoned by both Jimmy Graham and Jordan Cameron, which skews the numbers. But, Coby Fleener had four receptions for 69 yards and a touchdown against the 'Fins in Week 2, and Tony Gonzalez started strong (four first-half receptions in Week 3) before cooling off. If you're desperate, Baltimore's Dallas Clark (16 receptions for 175 yards) could help you when the Ravens visit Miami.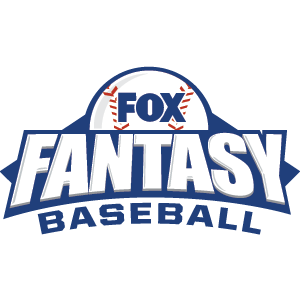 FOX Fantasy Baseball
Join or Create a Free League
Play Now!