Fantasy football: Top 10 waiver wire Week 11 pickups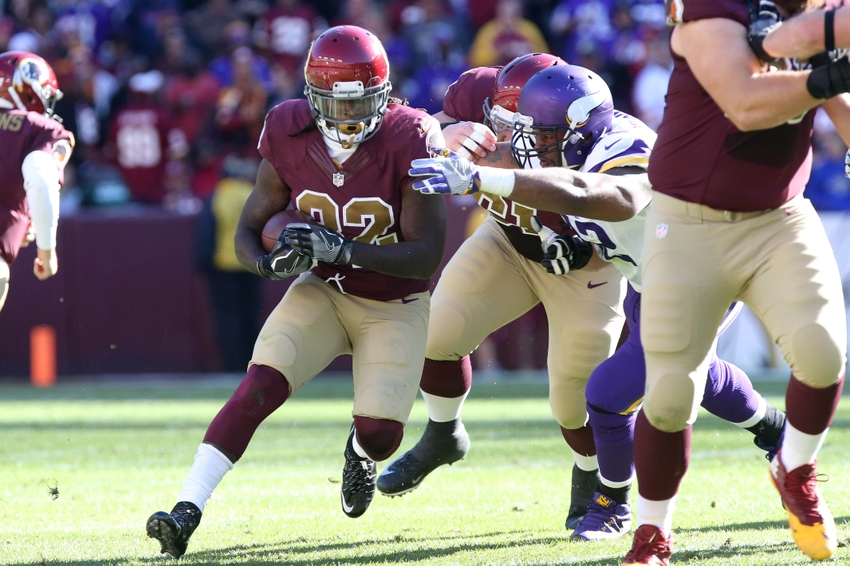 Don't leave your fantasy football team stuck in neutral, try to boost it toward the playoffs by adding these waiver wire week 11 pickups.
Week 10 in the NFL saw the highest ratings of the season partially due to the end of the election and partially due to some very compelling and competitive games. While the NFL playoff races start to take shape, the fantasy football regular season has just a few weeks remaining before the playoffs. Even though there aren't many weeks left, you can still tweak your roster to help you get your team into the playoff position you're looking for. If you need a boost, check out these ten players who I think are the best widely available options on the  wavier wire week 11.
Week 11 will be tricky for some owners since there are some key offensive units on a bye week. The Falcons, Broncos, Jets, and Chargers are taking the week off, so you'll need to get creative if you have been counting on players from those teams. If you find yourself in need of help that isn't currently on your roster, scroll through the following slides for my top 10 pickups from the waiver wire week 11 who can help you moving forward.
To help you in your search on the waiver wire, you can check out my waiver wire post each Tuesday morning here on FanSided.com. Each week, I focus on the top ten options who are available in more than half of ESPN leagues. As always, this season has been full of players who have stepped up off the waiver wire and contributed to the success of their team, and there are still good options available in many leagues. There is never a reason to leave your team abandoned or start a player you don't want to when there are so many solid options to consider. If there is someone available in your league who you think makes a better option than the listed top ten, you can ask my opinion on Twitter since these players don't include anyone available in less than 50% of ESPN standard leagues.
Each week, I make sure to include players at each of the main fantasy football positions: quarterback, running back, wide receiver, tight end, and team defense. The players are listed in the general order that I would try to add them, but be sure to take into account your league's specific roster requirements and your individual team's strength and weaknesses. I've included each player's ownership percentage as of Tuesday morning at the top of their page. If you're in deeper leagues or are looking for more options, check out the final slide of this post where I've listed some extra other options from the waiver wire week 11.
If you have any specific questions about your team or other players who may be available, you are welcome to drop them in the comments section at the bottom of the page or give me a shout out on Twitter. You can keep up with all our coverage by following  @FansidedFantasy on Twitter and by dropping a bookmark on our fantasy football hub.
With those quick reminders out of the way, let's get started with the top 10 pickups from the waiver wire Week 11 which include some short-term options and some to grab and stash for later on this season.
Thomas Rawls-RB-Seattle Seahawks (47.6%)
Rawls has the most upside of any available player on the waiver wire week 11. So far this season, he's been a huge disappointment although he was drafted in the top ten running backs at the beginning of the season in many leagues.
Rawls was a high-risk pick coming off of his broken ankle last season and was forced to miss the entire preseason. He played the first two weeks of the season in limited fashion totaling just 25 yards rushing on 19 carries and 41 yards receiving on six catches. He sustained a fibula injury in that Week 2 game against the Rams, and he has been sidelined ever since.
Coach Pete Carroll said that Rawls is ready and fully expected to return this week against the Eagles. Rawls looked the part of a feature back last season when Marshawn Lynch was injured dominating with four games over 100 yards and even a 209-yard rushing game against the 49ers.
While he has the most upside, he does come with some risk as well since he is coming back after missing so much time and could e in a timeshare with Christine Michael and impressive rookie C.J. Prosise (more on him later). Ultimately, Rawls could be an RB1 in the next few weeks, but for now he's best left on your bench until he shows he's back. If you have the roster space to hold him on your bench for a week, grab and stash Rawls of the waiver wire week 11.
Rishard Matthews-WR-Tennessee Titans (35.1%)
For the second straight week, Matthews is in my waiver wire pickups since he has become a go-to part of the Titans offense which is allowing them to surge int the AFC playoff race. The Titans have had good matchups the last few weeks, but they continue with favorable plays through much of the rest of the season.
In week 10, Matthews only had three catches but he capitalized with 63 yards and another touchdown. He now has a career-high six touchdowns and has piled up all six in the last six weeks. Matthews hasn't put up a ton of yards with only one game over 75 yards, but his use in the red zone is enough to make him a usable player every week.
If you need a WR from the wavier wire Week 11, I'd look for Matthews as the first option that is widely available. He has great matchups the next two weeks against the Colts and Bears before a tough Week 14 draw against the Broncos. He doesn't have as high a ceiling as some of the other options, but he is the lowest risk pickup since he has established himself as the No. 1 receiver in Tennessee which makes him a WR2/3 even though the overall offense is still run-heavy.
Cameron Brate-TE-Tampa Bay Buccaneers (36.7%)
Another returning member of last week's wavier wire pickups is Cameron Brate who continues to be the best tight end addition. The un-drafted free agent from Harvard has stepped in for the many injured receivers in Tampa and become the second option for Jameis Winston along with Mike Evans.
Brate made it into the end zone in Week 10 against the Bears while catching a season-high seven passes and 84 yards. It was his biggest week of the year and it was his third week in a row with a touchdown.
The only reason Brate isn't a locked-in TE1 for the rest of the season is that he is in a tough matchup against the Chiefs this week, but he finishes with good matchups including two games against the Saints in most leagues' playoffs. If you need a TE from the waiver wire week 11, Brate would be my top pickup.
Cameron Meredith-WR-Chicago Bears (20.3%)
Earlier this season, Meredith was a great pickup while he was clicking with Brian Hoyer earlier this season and had back-to-back weeks of nine and 11 catches for over 100 yards. However, after Hoyer's injury, a bye week, and three straight weeks with just a single catch each week, Meredith is available in 80% of leagues heading into Week 11.
The reason that Meredith is back in a position to be a good fantasy play moving forward is that the Bears lost their No. 1 receiver to a suspension. Alshon Jeffery will miss the next four games after testing positive for PEDs leaving Meredith and Eddie Royal as the only healthy options with experience for Chicago who already lost Kevin White earlier this season to injury.
If Jay Cutler gives Meredith the kind of attention and targets that he usually gives Alshon Jeffery, Meredith will be a great starting option for the next four weeks. The four games that Jeffery will miss are matchups against the Giants, Titans, 49ers, and the Lions. For at least those games, Meredith should be owned in all formats although it's hard to start him with too much confidence after three straight games with just one catch.
C.J. Prosise-RB-Seattle Seahawks (30.7%)
If Thomas Rawls' owner was long-suffering and held on for his return, you can go with the youngster in the Seahawks backfield and roll with C.J. Prosise as a claim from the waiver wire week 11. Like Rawls, Prosise dealt with injury earlier this season, but he had a career night on Sunday against the Patriots.
In Week 10, he played 54 of 70 snaps against New England and ran for 66 yards on 17 carries while adding 87 yards on his seven catches. His 153 total yards were impressive, and he should definitely have a role in the passing game for the Seahawks who are desperately looking for offensive playmakers.
Prosise would be at the top of this list if it wasn't for Rawls impending return. With Rawls back to handle the early-down work, Prosise will probably settle in as a flex play in PPR leagues for the next few weeks. However, he's worth an add since Rawls has already had one setback this season. With the Eagles, Bucs, Panthers, and Packers in the next four weeks, Prosise has plenty of upside to like if Rawls takes longer to get back to 100%.
Tyreek Hill-WR-Kansas City Chiefs (9.9%)
The Chiefs were without Jeremy Maclin in Week 10, but they found a new fantasy-football relevant weapon in fifth-round rookie Tyreek Hill. Hill has been a dynamic weapon in the return game this season, but he has slowly been finding his spot in the offense as well.
Hill had a career-high ten catches against the Panthers in KC's comeback win this past week and ended up with 89 yards. He has found the end zone four times already this season although he didn't get into the end zone this week since the Chiefs didn't have an any offensive touchdowns.
His role moving forward is a bit of a question mark with Malin expected to return soon, but it was clear that the Cheifs were making a concerted effort to get him the ball in the second half. He has sky-high upside, but he is higher risk than the WR options higher on my waiver wire week 11 pickups.
Robert Kelley-RB-Washington (45.3%)
Getting a starting running back on the waiver wire week 11 is very unusual, but Robert Kelley is available in over 50% of leagues since he just took over the starting job from Matt Jones. While Jones has more flash and sizzle, the crash-and-bash style of Kelley fits well in Washington's conservative offense.
In his first week since claiming the starting RB job in Washington, Kelly battered his way to 97 yards on his 22 carries against the stout Vikings' run defense. He still isn't involved in the passing game very much and has jut two catches all season for negative one yard.
If you Kelley is still on your waiver wire, he's a solid option to go with for the coming week against the Packers. He has a rough schedule with the Cardinals, Cowboys, and Eagles, but he is a low-risk runner who would total good yardage and goal line work enough to make him a low-end RB2 or good flex play as long as he keeps getting all the work in D.C.
New York Giants D/ST (36.5%)
The Giants defense looked decent last night against the Bengals, but the real reason they're the top streaming defense form the waiver wire Week 11 is how bad the Bears were against the Bucs in Week 10.
The Giants held Cincinnati to just 20 points forcing one turnover with an interception and dropping Andy Dalton for three sacks. As experienced fantasy football owners know, thoug, so much of team defense is all about the matchup. The next few weeks the Giants own that category with matchups against the Bears and the Browns.
The Bears turned the ball over four times, gave up a safety and four sacks, and allowed a defensive touchdown to the Bucs last week while the Browns are still searching for their first win and struggling in every facet of the game.
Withe their favorable schedule and a good pass rush, the Giants are a defense to own coming down the stretch even though their fantasy football playoff matchups leave a lot to be desired.
Paul Perkins-RB-New York Giants (35.7%)
If owners in your league have already picked the Seattle running back situation cleanly off the waiver wire, there its till a way to get into a timeshare worth owning a piece of. Paul Perkins is a rookie out of UCLA who is earning a growing role in the New York backfield alongside Rashad Jennings.
Jennings has a good night last night, but Perkins played 40% of the offensive snaps and finished with 31 rushing yards on nine carries. He failed to haul in any passes but did draw three targets on screen attempts.
Perkins should continue to get at least around ten touches a game and with games against the Bears and Browns the next two weeks will be a decent flex flier. He'll need to claim a bigger piece of the workload before he's fully locked in as a weekly starter, but he's worth an add from the waiver wire Week 11 if you need RB depth.
Colin Kaepernick-QB-San Francisco 49ers (14.2%)
If you need a QB streaming option from the waiver wire Week 11, there aren't any obviously great options who are widely available. The best of the options that are out there for this week and a nice set of playoff matchups is Colin Kaepernick of the 49ers.
Kaep had his first rushing touchdown of the season against the Cardinals in Week 10 and totaled 55 yards on the ground while throwing for 210 yards and another touchdown through the air.  He looked fairly comfortable in coach Chip Kelly's system and seems to be settling in more each week. He actually led the 49ers all the way back to tie the score against the heavily-favored Cardinals before Arizona kicked a last-second PF to pull out the win.
In Week 11, he plays the Patriots who have struggled on defense for much of the season. Pulling off a win in Tom Brady's return to Cali will be a tall task, but he should end up with good stat line in the good matchup. Looking further down the road, he faces the Dolphins and Jets the next few weeks and then has good matchups against the Jets and Falcons as the fantasy football playoffs arrive.
Other Waiver Wire Week 11 targets
These options are also available in over 50% of ESPN and make good pickups as well. They're listed in the general order that I would target them if the top 10 aren't available in your league.
QB: Brock Osweiler-Houston Texans, Carson Wentz-Philadelphia Eagles, Sam Bradford-Minnesota Vikings, Alex Smith-Kansas City Chiefs
RB: Dion Lewis-New England Patriots, James Starks-Green Bay Packers, Kapri Bibbs-Denver Broncos, Damien Williams-Miami Dolphins, DeAndre Washington-Oakland Raiders, Kenneth Dixon-Balitimore Ravens
WR: Eli Rodgers-Pittsburgh Steelers, DeVante Parker-Miami Dolphins, Dontrelle Inman-San Diego Chargers, Kendall Wright-Tennessee Titans, Adam Humphries-Tampa Bay Buccaneers, Anquan Boldin-Detroit Lions,
TE: C.J. Fiedorowicz-Houston Texans, Jack Doyle-Indianapolis Colts, LaDarius Green-Pittsburgh Steelers, Charles Clay-Buffalo Bills
D/ST: Titans D/ST, Washington D/ST, Buccaneers D/ST
This article originally appeared on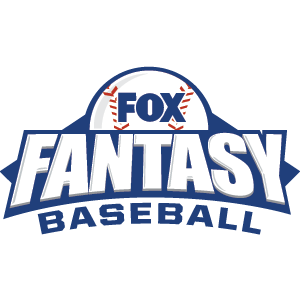 FOX Fantasy Baseball
Join or Create a Free League
Play Now!