Minor league pitching prospects report
Be sure to check out our latest fantasy baseball prospect hitters feature, too. Between Joey Gallo, Joc Pederson and Kris Bryant, some big bats are flying through the minor leagues.
Stats as of 6/9/14
MORE FANTASY NEWS: Daily Fantasy Advice | News and Notes | Podcasts
Taijuan Walker (SEA)
He has been activated from the 2014 disabled list and was sent to Tacoma where he's made two rehab starts and one official start. Now, the Mariners are thinking out their options as they do have a hole at SP5, but they don't want to rush Walker who allowed seven runs in 10 innings pitched over the last two weeks.
The way I see it, although shoulders should be handled with TLC when it comes to pitching prospects, the fact it's not an elbow issue is a relief in this year of the Tommy John epidemic.
Aside from the long rehab road and unflattering outings as of late, Walker remains a middle of the fantasy rotation arm as long as he experiences no setbacks in his health.
Archie Bradley (ARI)
Bradley was 17-5 with an ERA under two and K/9 rate well over 10 last season with the D-Backs' Single-A and Double-A clubs.
At 100 percent, Bradley's fastball clocks in the mid-90s. Oh, and he throws a knuckle-curve. Here's to hoping this elbow strain is a minor setback to a potential Rookie of the Year candidate.
Alex Meyer (MIN)
If Kevin Correia or Ricky Nolasco suddenly come down with a case of "tired arm," expect Meyer to get the call up to the bigs. The prospect, acquired in the Denard Span deal with the Nationals, stands 6-foot-9 with a fastball that hits the high-90s.
At 24-years-old he could be considered a "late-bloomer" in some circles, but the front office recently said they would like to see Meyer develop a little more before they promote him.
Andrew Heaney (MIA)
Henry Owens (BOS)
Jesse Biddle (PHI)
The 22 year old's 2013 Double-A stats placed him on the hot list among national scouts after he posted a 3.64 ERA with a 10.02 K/9 rate in 27 starts (5-14 record).
With Cliff Lee in the rotation, the average age of Phillies' 2014 starters is over 33 years old.
Dylan Bundy (BAL)
Back in 2012, Bundy struck out 119 (104 IP) and only walked 28 with 9-3 record and a 2.08 ERA to show for it while playing for three different teams within the Orioles' farm system.
MORE FANTASY NEWS: Daily Fantasy Advice | News and Notes | Podcasts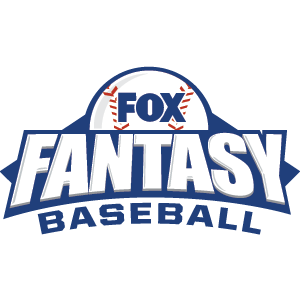 FOX Fantasy Baseball
Join or Create a Free League
Play Now!