Fantasy sleepers in the outfield
Each FOXSports.com fantasy contributor shared three-to-five fantasy baseball sleepers to keep an eye on heading into owners' fantasy baseball drafts. Over the next two months, expect several updates to our positional fantasy baseball outfielder rankings.
2013 Fantasy Baseball Rankings: C | 1B | 2B | SS | 3B | OF | SP | RP
2013 Fantasy Baseball Sleepers: C | 1B | 2B | SS | 3B | OF | SP | RP
Beall
Shin-Soo Choo, Reds – After a forgettable foray in 2011, Choo got the train back on track last season with a .283/.373/.441 line in 155 games. Now calling hitter-friendly Great American Ball Park home, the former Cleveland outfielder is a good bet to replicate his 2008-10 form (.302/.397/.500). Better yet, working in the leadoff spot atop a dangerous Cincinnati batting order featuring Joey Votto, Brandon Phillips, Jay Bruce and Ryan Ludwick, it's easy to envision Choo surpassing the 100-run plateau. His high strikeout rate is always agitating (career 21.4 whiff percentage), but a strong line-drive propensity (23.3 percent last season) and solid plate discipline (career .381 OBP) negate this woe. If he can add 20-plus home runs to these totals, the 30-year-old center fielder has top-15 potential.
Norichika Aoki, Brewers – His line took a slight dip after the All-Star break (.301/.369/.450 before the Midsummer Classic, .278/.341/.444 in the second half), but Aoki's production in every other rotisserie-relevant category saw a spike, most notably, adding 19 swipes in the final three months of the year thanks to increased playing time (Aoki started the season on the bench). Though he's certainly no spring chicken at age 31, the Milwaukee outfielder is expected to improve in his second season in the majors. His .304 BABIP was relatively low for a man of such speed, making the prospect of hitting .300 an attainable goal for 2013. This feat, along with 90-plus runs, makes Aoki an intriguing add in the later rounds of your draft.
Dexter Fowler, Rockies – To declare Fowler might have been the beneficiary of the Mile High altitude is like saying the Fast and Furious 6 trailer looks slightly overblown, as the variance in his home-and-away splits are troubling:
Dexter Fowler Home vs. Away
| Venue | AVG | OBP | SLG | 3B | HR | RBI | R |
| --- | --- | --- | --- | --- | --- | --- | --- |
| Home | .332 | .431 | .553 | 7 | 10 | 39 | 51 |
| Away | .262 | .339 | .381 | 4 | 3 | 14 | 21 |
So yeah, Coors Field has been a catalyst for Fowler's success, but last I checked, the Rockies are still calling the launching pad home in 2013. It's also worth noting that Fowler could see an uptick in swipes under new manager Walt Weiss, adding another dimension to this versatile contributor. Don't presume he will duplicate his .300 batting average, as Fowler's .390 BABIP was tops in baseball, yet armed as the full-time starter in center for the first time in his career, look for the soon-to-be 27-year-old to produce dividends this summer.
Lorenzo Cain, Royals – Admittedly, this endorsement doesn't make sense on paper. Cain will be turning 27 in the season's first week, and has fewer than 400 at bats in the majors. Worse, for a projected leadoff hitter, Cain's plate discipline (career 7.2 walk rate, 20.1 whiff percentage) leaves much to be desired.
However, Cain showed signs of promise in an abbreviated appearance last year, hitting .275 with seven jacks, 30 RBI, 26 runs and 10 steals in a modest 207 at bats in the second half. The bomb barrage was likely an aberration, as Cain owns 49 homers in 726 minor-league games, yet Cain in a rare entity that possesses both pop and speed. Few late-round flyers that are projected as Opening Day starters have the potential of Cain, validating this low-risk gamble.
Josh Reddick, A's – Has anyone received less love for hitting 30-plus homers than Reddick? In his first tour of full-time employment, Reddick bashed 32 long balls for the Athletics, along with 85 ribbies and 85 runs. The back of his baseball card illustrates a deficient batting mark of .242, although his 21.2 line-drive percentage and .269 BABIP state this was a product of misfortune. With an elevated number in average column, Reddick's 8.2 walk percentage translates to a healthier output in OBP formats. O.co Coliseum doesn't facilitate the most fantasy-friendly output, but the digs failed to confine Reddick in 2012, as 14 of his jacks came at home. The Oakland outfield corps is crowded, yet at his anticipated draft position, Reddick will undoubtedly outperform his projection.
Fowler
Norichicka Aoki, Brewers – When it comes to fantasy baseball sleepers in the outfield, we're basically talking about an owner's third and fourth options or a viable contributor to plug into the DH/Utility roster slot.
With the thought most leagues consist of 12 teams and need to start three outfielders, my sleepers fall outside my Top 36 outfielders.
After six seasons with the Tokyo Yakult Swallows of the Japanese League, Aoki's first full MLB campaign came at the age of 30 with the Brewers. According to manager Ron Roenicke, he expects Aoki to remain their everyday right fielder and bat first or second in the lineup. He was one of four outfielders that finished with 30-or-more stolen bases, 80-or-more runs scored and a batting average of .285 or better in the National League last season.
Although his batting average dipped in the second half (.278), his runs scored (45) and stolen base (19) production increased.
Jason Kubel, Diamondbacks – The hard-hitting outfielder's three-year power trends are very interesting. As a member of the Twins (2010-11) and Diamondbacks (2012), Kubel hit 26 home runs with a .288 batting average April-June over the last three seasons. From July-September the last three seasons, Kubel only hit .220, but with 37 home runs. August was his peak power month with 17 over the last three seasons. Although he failed to hit over .182 in August and September last season, Kubel could be worthy of a first-half season rental in some circles.
Lorenzo Cain, Royals – A variety of leg injuries stunted Cain's growth in 2012. In only 61 games, he hit seven home runs with 10 stolen bases (0 CS). Based on historic trends, a full season with the Royals could mean a .280 batting average, 15 home runs, 80-plus runs, 70-plus RBI, and 25 stolen bases for the owner who gambles on the speedy outfielder.
Brett Gardner, Yankees – If you are targeting Gardner, context clues and "should have had a V-8" forehead smashes suggest you are seeking stolen bases and runs scored. After stealing 96 bases during the 2010-2011 seasons, Gardner missed most of 2012 with a mysterious elbow injury that never completely healed.
Now some novice fantasy owners would assume a speedster like Gardner belongs at the top of the lineup. Typically, that's the case, but Ichiro currently resides in the leadoff spot. Plus, even if the top spot in the lineup was vacant, I'm not sure you'd want Gardner hitting there. Check out his career batting order splits:
Batting 1st: .254 batting average (422 AB)
Batting 8th: .335 batting average (224 AB)
Batting 9th: .234 batting average (539 AB)
As of press time, Gardner was slated to bat eighth in the Yankees lineup this season. My thought is a batting average hovering around .275 with 85 runs and 40-plus stolen bases if he plays the majority of the season.
Harmon
Lorenzo Cain, Royals – Cain appeared in 61 games for the Royals in 2012, and the deal that sent fellow "sleeper" option Wil Myers to Tampa cements his place as Kansas City's center fielder to open 2013. He batted .266 with 18 extra-base hits and 10 stolen bases in 61 games before shutting down because of a hamstring injury. Cain demonstrated great gap power during his minor league career and he hit a career-best 16 home runs for Triple-A Omaha in 2011 (51 extra-base hits). Of course, that power surge in the Pacific Coast League is to be expected, but he's consistently rapped out a high number of doubles (he hit 11 in 147 at-bats for the Brewers in 2010).
Justin Ruggiano, Marlins – Ruggiano will face competition in spring training, but it's hard to ignore his power production in what was an otherwise forgettable season in Miami. He produced 37 extra-base hits (13 home runs) in 288 at-bats while batting .313 with 14 stolen bases. Ruggiano posted a high batting average despite logging a frightening strikeout rate (one per 3.4 at-bats). The 30-year-old logged a dominant .441 BABIP, a level of performance that will obviously not be replicated. However, Ruggiano does offer solid power potential and had consistently registered a strong stolen base total in the minor leagues (four seasons of at least 20 thefts).
Wil Myers, Rays – The Rays acquired Myers in a trade that sent workhorse James Shields to the Royals. There's some concern that Myers will begin the season at Triple-A to delay the start of his service time and race to arbitration. Now that you're done shaking your fist at Tampa Bay management, take a step back and ponder the ceiling of this 22-year-old right-handed hitter. Myers posted huge power numbers across four categories in two minor league stops during the 2012 season. He ripped 69 extra-base hits while batting .314 with 109 RBI and 98 runs scored. Most impressively, Myers logged an absurd .429 BABIP to diminish concern about his high strikeout rate (one per 3.7 at-bats).
Adam Eaton, Diamondbacks – The Diamondbacks' decision to send top-10 outfielder Justin Upton to the Braves opened the door for Eaton to assume a huge role in 2013. He acquitted himself nicely in a short stint with the big club last season, demonstrating an advanced batting eye (14 walks against 15 strikeouts in 99 plate appearances).
Fantasy owners look for immediate production in three categories from Eaton. He was a dominant force on the basepaths during his minor league career (78 stolen bases in the past two seasons), and he positively obliterated Pacific Coast League pitching in 2012 (.375 across two leagues in 2012). He registered a ridiculous .430 BABIP. Eaton hasn't hit his power prime just yet (seven home runs), but I'm left salivating over his ridiculous doubles total (46) at Triple-A Reno last season.
Darrin Mastroianni, Twins – Minnesota shuffled pieces out of the outfield this offseason, thereby opening the door for Mastroianni to start 2013 in center field. The 27-year-old outfielder offers nothing in the power department, having produced four or fewer home runs in each of his six minor league seasons. However, Mastroianni potentially delivers three-category production for the Twins. He stole 21 bases in 24 attempts during his 77-game introduction to Major League Baseball in 2012. That area of Mastroianni's game has never been in question. He stole a total of 70 bases across two leagues in 2009. Mastroianni enters 2013 as a speed option in deeper leagues.
Halpin
Starling Marte, Pirates – Marte was a much-ballyhooed callup last July, and treated fantasy owners to five homers and 12 steals in 47 games (he spent nearly three weeks on the DL with an oblique strain in late August/early September). Between Triple A and the majors, Marte slugged 17 homers and stole 33 bases, and numbers like that are gold in this fake little game we play.
The downside: Marte hardly walked at all and whiffed a LOT in 2012. While those flaws are cause for worry, they're also the only things standing between Marte and fantasy stardom. Just a little bit of improvement will make him an excellent value pick in the OF4 range.
Peter Bourjos, Angels – Bourjos was buried on the Angels' crowded roster last season, but the departures of Torii Hunter and Kendrys Morales have given him a new lease on life, er, playing time. When we last really saw Bourjos in 2011, he was batting .271 with 12 home runs and 22 stolen bases, and that kind of season is certainly within reach again. Bourjos should be a solid OF5 in mixed leagues, but he's being mostly forgotten in early drafts.
Adam Eaton, Diamondbacks – Eaton seems to have settled in as an OF5 in mixed leagues, and while that's where he should be picked, he has a good chance to out-produce his draft position. He knows how to get on base, he's fast, and he'll bat leadoff for the D-backs, who appear to have placed a premium on scrappiness during the offseason. Eaton could bat close to .300 with 100 runs scored and 35-40 stolen bases – you'd like that, right? As a bonus for manager Kirk Gibson, Eaton also figures to have one of MLB's dirtiest uniforms.
Leonys Martin, Rangers – There's a catch here, as Martin will battle speedy gloveman Craig Gentry for the Rangers' center-field position. The Cuban import has good power with solid speed, and batted .359 with 12 home runs and 10 stolen bases in just 55 games at Triple A last season. If he wins the job, he'll be a sneaky late-game pick in deeper mixed leagues.
Aaron Hicks, Twins – Hicks and Darin Mastroianni will compete for the Twins' leadoff/center-field jobs, and at the start of spring training it looks like a tossup. Mastroianni offers a good eye and 30-steal potential, but the 23-year-old Hicks' minor-league track record suggests that he can at least match Mastroianni in both departments while bringing double-digit homer power to the table. Hicks batted .285 in 129 games at Double A last season, with 13 home runs, 100 runs scored, 32 stolen bases and a very impressive 78 walks. He'll offer decent production in deeper mixed and AL-only leagues even if he's in the minors on Opening Day.
Meyer
Denard Span, Nationals – While in Minnesota, Span was above-average on a terrible, terrible team. Now, he'll likely leadoff for a division favorite. Last season, he recorded 144 hits at the top of the lineup (seventh among leadoff hitters). The Nationals most-popular leadoff hitter (58 games), Steve Lombardozzi, could only muster 67 hits (26th). Span has never cracked double-digits in the home run category, but his batting average, runs scored total, and occasional stolen base help him find a spot on a fantasy baseball team.
Jon Jay, Cardinals – Out of all MLB outfielders, Jay finished his 2012 campaign in top-five in batting average (.305). Also, after running his inter-divisional numbers (shameless plug), he has a league-best batting average against the pitchers in his NL Central. The biggest improvement he made last season was upping his stolen base total from six to 19. Plus, his RBI count has risen steadily over Jay's three-year career (27, 37, and 40).
Emilio Bonifacio, Blue Jays – Currently only has outfield eligibility on FOXSports.com, but will expand after 10 starts at second base. Last season was an injury-riddled ride for Bonifacio. He slid onto the disabled list twice with a left thumb sprain and then once with a sprained right knee. Though he only started in 64 games he managed to swipe 30 bases. Toronto's spending spree hooked the Marlin and you should, too, as your third outfielder or utility spot on your roster.
Alejandro De Aza, White Sox – By now you caught on to the idea that this sleeper list mainly highlights speedsters with decent batting averages. I seem to lean towards players that bat in the top-three of their lineup for the simple reason they earn more plate appearances. In 2012, De Aza hit nine home runs, 50 RBI, and stole 26 bases in 131 games. He plays in a very hitter-friendly U.S. Cellular Field, so his power numbers could always rise in his sophomore year as a starter.
Adam Eaton, Diamondbacks – When it comes to my fantasy baseball teams there's always one or two players I try to get in all of my leagues. Last year, Edwin Encarnacion and Bryan LaHair were my "must haves," and this year Adam Eaton and Marco Scutaro top my list. Even without Justin Upton, the Diamondbacks are already my World Series favorite heading into 2013 (that'll come back to haunt me). Eaton is projected to bat leadoff and has the potential to be a great five tool player. In 130 games of Double-A and Triple-A ball he went .375/.456/.523 with seven home runs, 48 RBI, and 44 stolen bases.
2013 Fantasy Baseball Rankings: C | 1B | 2B | SS | 3B | OF | SP | RP
2013 Fantasy Baseball Sleepers: C | 1B | 2B | SS | 3B | OF | SP | RP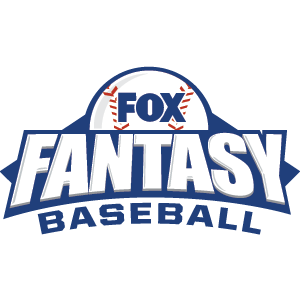 FOX Fantasy Baseball
Join or Create a Free League
Play Now!