Starting pitcher fantasy baseball sleepers
Each FOXSports.com fantasy contributor shared three-to-five fantasy baseball sleepers to keep an eye on heading into owners' fantasy baseball drafts. Over the next two months, expect several updates to our positional fantasy baseball starting pitcher rankings.
2013 Fantasy Baseball Rankings: C | 1B | 2B | SS | 3B | OF | SP | RP
2013 Fantasy Baseball Sleepers: C | 1B | 2B | SS | 3B | OF | SP | RP
Beall
Brett Anderson, A's – This name was put on the backburner during the Athletics' euphoric ride last season, as Anderson spent most of 2012, as well as half of the 2011 campaign, recovering from Tommy John surgery. However, in six abbreviated appearances in return, Anderson was commendable, notching four wins with a 2.57 ERA and 1.03 WHIP. His parsimonious appetite for walks (career 2.19 BB/9) and homers (0.78 HR/9) makes the Oakland ace a strong resistance against a robust ERA, and working in pitcher-friendly O.co Coliseum will certainly aid this endeavor. Though his punch-out harvest is middling, if Anderson can replicate his output from his shortened 2012 season or 2010 output (2.80 ERA, 1.19 WHIP in over 112 innings), Anderson will be a steal at his current projected draft position.
Jeremy Hellickson, TB – There's two drastic schools of thought on Hellickson's 2013 forecast. Sabermetrics state Hellickson's last two seasons have been the product of providence, and that a storm is on the horizon for the 2011 AL Rookie of the Year. On the opposite end of that spectrum is the belief that Hellickson's style simply bucks the trend of advanced dimensions, and with 64 career starts under his belt, the claim of luck hardly applies. Though the stats don't lie, neither do Hellickson's game logs, as a 3.06 ERA in over 400 career innings is hard to dispute. Expect some regression, as a third consecutive season with a left on base percentage over 82 percent is improbable. But as the No. 2 pitcher for a competitive Rays team, Hellickson should see a bump in victories in 2013, elevating his fantasy worth as a top-20 pitcher.
Jaime Garcia, STL – After two laudable campaigns as a starter in St. Louis, Garcia saw his first hiccup in 2012, as shoulder injuries limited the 26-year-old to just 20 starts. Worse, the ailments translated to a bloated 3.92 ERA and a 10.1 H/9 mark. However, the only relevant number to fantasy owners should be Garcia's .339 BABIP, third-highest in baseball for pitchers with over 120 innings of work. The variance between Garcia's ERA and FIP (2.97) is another reason for rotisserie optimism in 2013.
The early reports from Cards camp have Garcia's shoulder in good condition, alleviating some of the injury apprehension towards the lefty. Garcia's concession of hits will always translate to a raised WHIP, but with a meager 0.64 career HR/9 rate, envision his ERA to take a precipitous drop this spring.
Jon Lester, BOS – In 128 starts from 2008 to 2011, Lester had a 3.33 ERA and 1.24 WHIP. In 33 outings last season, the two-time All-Star posted a 4.82 ERA and 1.38 WHIP. What incited this catastrophe? A ballooned .312 BABIP did Lester no favors, as well as a severely truncated 67.6 left on base percentage, well off his career averages in each respective category. Even if he doesn't return to his historical performance, a simple return to the mean will significantly lower his ERA.
Though his strikeouts were down (8.55 K/9 in 2011 to 7.28), so were his walks (3.52 BB/9 in 2011 to 2.98), and with his velocity remaining relatively consistent, there are no concerns about a tired arm or injury with Lester. Bet on the Boston ace to regain his All-Star form.
Halpin
Jason Hammel, BAL – Where did all those strikeouts (113 K in 118 IP) come from? Hammel threw harder than ever before in 2012, and his 3.43 ERA/1.24 WHIP were legit. His career high, elite ground-ball rate didn't hurt either. If Hammel can stay healthy – he missed two months last season with a knee injury – he can produce nice value from an SP5 draft slot.
Edwin Jackson, CHC – Your humble fantasy analyst is a sucker for E-Jax, but there's reason to like him a bit more this season. He posted career best strikeout and walk rates in 2012, and got his usual above-average number of ground balls. Jackson will probably pitch close to 200 innings with a 4.00 ERA, a 1.30 WHIP and 170 strikeouts. Ron Shandler's Baseball Forecaster calls him "Mr. Reliable," and that's an apt description for this solid starter who should be a late draft pick or early-season free-agent target in standard mixed formats.
Shaun Marcum, NYM – Are Marcum's 2012 elbow issues cause for worry? Of course. But he posted a 3.62 ERA and a 1.18 WHIP over 85 starts from 2010-12. If you can't find room for him on a standard mixed league staff, you're overthinking. The minimal investment is worth the risk.
Alexi Ogando, TEX – As noted in our Rangers' preview, Ogando is returning to the rotation after performing pretty well as a starter in 2011 (3.51 ERA, 1.14 WHIP in 169 IP). He didn't throw as hard as a starter as he did as a reliever, but with 95 mph heat, he's got a decent shot to whiff more batters than he did two years ago. Keep Ogando on your mixed league radar when the season starts, and draft him as an SP3/4 in AL-only leagues.
Clay Buchholz, BOS – No, we're not getting sucked into the usual Buchholz hype again, because that hype is just about gone after a couple of disappointing seasons. However, he seems to be healthy now, and improved his ERA from 5.53 in the first half of 2012 to 3.76 in the second. Buchholz's K rates aren't good, and he'll probably never again be the 2.33 ERA guy we saw in 2010, but that's OK. You can still use 3.75-4.00 in some formats, right?
Harmon
Jeff Samardzija, CHC – I know. Everybody continues to use the Cubs as a punch line. For some portion of 2012, Samardzija was part of the extended series of jokes and questions about his ability to play off-receiver for the Bears continued. Though wins were scarce, Samardzija found his game in the second half of 2012. He improved on his already impressive strikeout rate and missed more bats, thereby reducing his ERA by more than two full runs. Samardzija pitched to a 2.58 ERA in his final 11 starts while striking out 4.2 batters per walk issued. Wins may not follow immediately (he won only three of those 11 starts), but those secondary numbers are mighty intriguing.
A.J. Griffin, OAK – Griffin was positively phenomenal as a rookie for the A's last season. He produced a 3.06 ERA and 7-1 record in 15 starts while striking out 3.4 batters per walk issued. Griffin struggled in three of his final four starts to raise his ERA more than a full run following his dominant introduction to Oakland.
Still, I'm intrigued to watch the 6-foot-5 righty learn to pitch in his cavernous home park (and those road trips to Seattle). Griffin posted a high strikeout rate in his minor league career. If he can boost his strikeout rate from his 2012 debut (seven per nine innings), Griffin represents tremendous low-round value.
Mike Minor, ATL – It was a tale of two seasons for the highly-touted left-hander last season. Minor pitched to a dismal 5.97 ERA in 16 first-half starts while struggling with his control to yield a 1.42 WHIP. Something happened at the All-Star break for Minor, and we saw glimpses of Minor's immense potential. In 14 second-half starts, Minor pitched to a dominant 2.16 ERA while lowering his hit and walk rates markedly. He also struck out 4.2 batters per walk issued in the second half.
Trevor Bauer, CLE – We come to spring training with three big questions regarding Bauer. First, should he have been pushed through the minor leagues to Arizona so quickly? Remember, he was the No. 3 selection in the 2011 draft. Second, should the Diamondbacks have tapped out of the Bauer market and traded him to Cleveland this offseason? Third, can Bauer improve his control and secure a slot in the back-end of the rotation?
Bauer positively shredded minor league bats last season between AA-Mobile and AAA-Reno. He struck out 10.84 batters per nine innings over 22 starts while posting a 2.42 composite ERA. Bauer then struggled mightily in four starts for the Diamondbacks, surrendering 11 earned runs on 14 hits and 13 walks in 16 1/3 innings pitched. He did, however, strike out 17 batters, thereby putting him on my radar for 2013. I'd make a small investment for potential ace results.
Meyer
Miguel Gonzalez, BAL – Gonzalez caught my attention after building the American League matchup spreadsheets. Out of every pitcher projected to make a starting rotation in the American League, the rookie accumulated the lowest opposing batting average (.172). In another eye-catching feat, he won 60 percent of his starts in 2012 while posting a 3.25 ERA.
Matt Harvey, NYM – With Mets' ace R.A. Dickey heading north of the border, Harvey earned a spot on the Opening Day rotation (SP4). You might have been one of the lucky few to have him on your fantasy team when he debuted July 26th against the Diamondbacks (three hits, three walks, 11 Ks, no earned runs, and a win). In 10 starts, he ended 2012 with a 2.73 ERA and averaged seven strikeouts per start.
Josh Beckett, LAD – It was a nightmare first half for Beckett in 2012. In his final stint with Boston, he lost 11 of 21 starts and carried a bloated 5.23 ERA. A blockbuster move sent him and a couple buddies to LA where he found a groove again. In seven starts with the Dodgers, he was able to keep his ERA under three. Last time Beckett pitched in the National League (2005), he won 15 games and posted a 3.37 ERA in 29 starts. As the No. 4 or 5 pitcher in the rotation, the pressure will be off of him and he can get back to his winning ways.
Kyle Lohse, FA – It's only a matter of time until this guy finds employment, but stay ahead of the competition and put him on your roster on draft day. Lohse set career-highs in wins (16), ERA (2.86), WHIP (1.09), strikeouts (143), and innings pitched (211). Rumors suggest he'll join his agent's client in Washington as insurance just in case Gio Gonzalez gets popped with a 50-game suspension. Even if he goes elsewhere, he'll be a top-two pitcher in the rotation. He only had three losses in 33 starts. Drew Smyly also lost three, but he started 15 fewer games.
Fowler
Marco Estrada, MIL – Estrada pitched really well the final two months of 2012 and was promptly plucked off the waiver wire by eager owners ready to make one final push up the standings or into the playoffs. He was 5-3 with a 2.83 ERA and 62 strikeouts in 63 2/3 IP in August and September. Had he qualified, his 9.30 K/9 rate would have ranked second in the National League behind Gio Gonzalez. Estrada is currently slated in the Brew Crew's SP2 slot behind Yovani Gallardo.
Michael Pineda, NYY (out until at least June, labrum surgery) – Yeah, yeah, yeah – I know. By entering camp overweight in 2012, the Yankees lost their main man in the deal that sent Jesus Montero to Seattle. However, when a player falls out of the fantasy baseball limelight for an entire season, it's easy for a novice fantasy owner to forget what Pineda can provide when 100 percent. In 2011, he started 28 games for the Mariners, won nine, carried a 3.74 ERA and boasted a 9.11 K/9 rate. Don't get me wrong, I'm not suggesting you draft him in the 13th round, but if his rehab continues to progress and doesn't suffer any setbacks, owners who gamble on him late could luck into a solid second-half asset. If you're not comfortable drafting him, a waiver wire claim in late-May wouldn't be the worst play.
Matt Harvey, NYM – The Mets claim they won't place Harvey under any innings restrictions in 2013. He pitched 135 2/3 innings in 2011 at the Double-A level and 169 1/3 between Triple-A and MLB last season. In 10 starts with the Mets, he finished 3-5 with a 2.73 ERA and 70 strikeouts in 59 1/3 IP. Bill James is projecting him to finish K/9 rate above nine with double-digit wins. Knowing the Mets, the wins may few and far between for Harvey, but the strikeouts and above-average ERA and WHIP could be worthy of a roster spot.
2013 Fantasy Baseball Rankings: C | 1B | 2B | SS | 3B | OF | SP | RP
2013 Fantasy Baseball Sleepers: C | 1B | 2B | SS | 3B | OF | SP | RP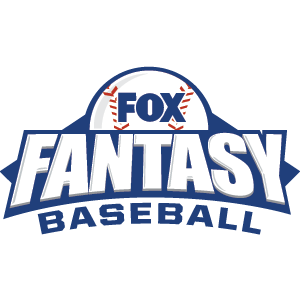 FOX Fantasy Baseball
Join or Create a Free League
Play Now!