Jihad Ward is Illinois' most important player in 2015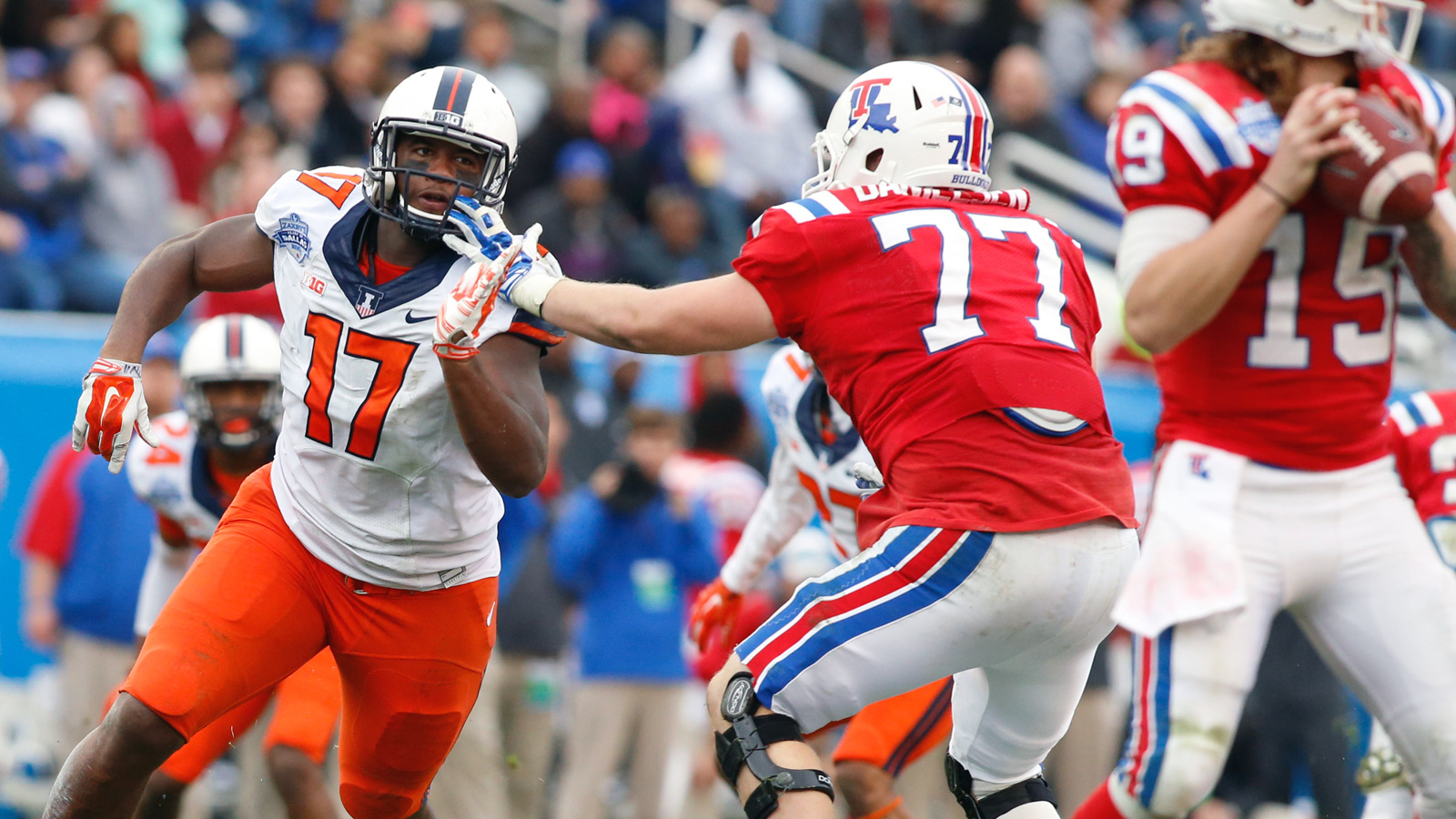 The Illinois Fighting Illini are approaching a crossroad with Tim Beckman. In three years, he is 4-20 in conference play and just 15-25 overall.
The offense seems to be heading in the right direction led by quarterback Wes Lunt, running back Josh Ferguson, and Mike Dudek who should return around mid-season from an ACL injury. The defense on the other hand is a different story.
The Illini's most important player in 2015 is defensive end Jihad Ward. Last season the defense surrendered 34 or more points in ten games. To help that cause, the team will need another step forward from their best lineman who notched three sacks last season, which led the team.
A more consistent pass rush will help out a veteran defensive backfield, which will hopefully produce more turnovers giving the Illini a chance to put more points on the board. Getting back to a bowl game is a must for Tim Beckman this season.