Why firing Gus Malzahn might not be the right answer for Auburn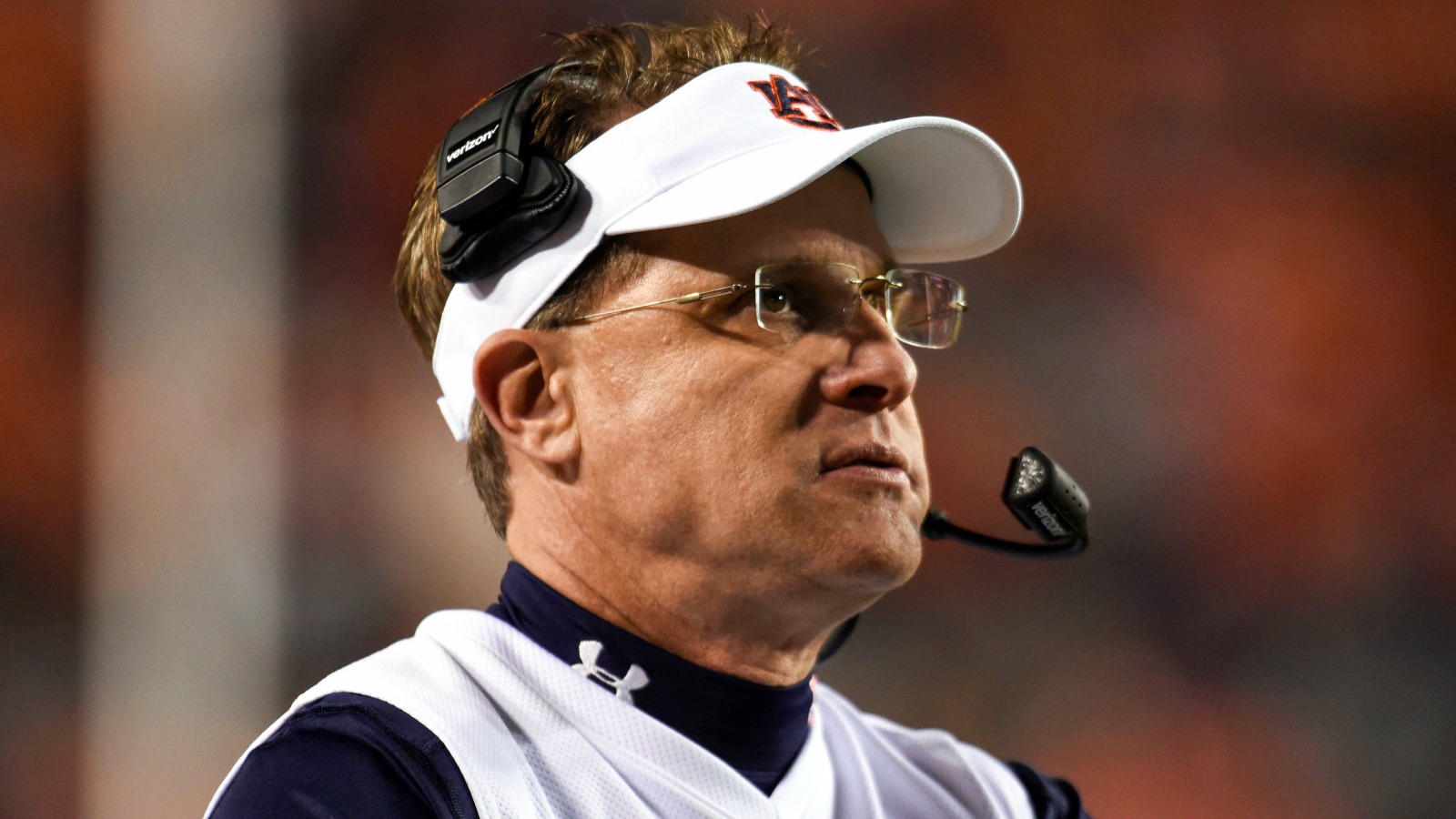 Over the next few days, there won't be a more compelling conversation in college football than the future of Gus Malzahn at Auburn. With a 1-2 record, a game against LSU looming and an impossible SEC slate from there, it seems to be a matter of when Malzahn will be handed his walking papers, not if.
But while the move seems to be inevitable, it also could be the wrong decision. Firing Malzahn likely won't get Auburn any closer to its goal of winning a national championship.
Auburn fans reading this might think I'm crazy, and I understand why. Malzahn is now 1-2 this year and 11-13 since starting the 2014 season 5-0. Even worse is that the Tigers' offense — which is supposed to be this team's bread and butter — has scored a grand total of 29 points in losses to Clemson and Texas A&M to start the season. Considering they averaged 39 points a game during the Tigers' title game run in 2013, that is obviously a massive turn in the wrong direction.
But here is the counter argument: If you've watched the Tigers closely this year, they're actually not a bad team. The defense was dynamite against Clemson and Texas A&M, and if Auburn had a more manageable schedule to open the year (like that of Michigan, Washington or other relatively untested teams) maybe they would have time to iron out the kinks in their offense.
Instead they had a brutal schedule to start and play a brutal schedule going forward, leaving them no margin for error in the SEC West, the toughest division in college football. Let's just say Auburn played in the SEC East instead of the West, the much easier division. Wouldn't they be the second- or third-best team there and look much better than they have? It seems likely.
Unfortunately, the Tigers are in the West, and because of it Malzahn's clock is ticking. While firing Malzahn seems like the easy solution, here's the problem: Unless the Tigers went out and hired Art Briles (which, as things stand, seems unlikely), what guarantee is there that they get a better coach than Malzahn? There isn't one.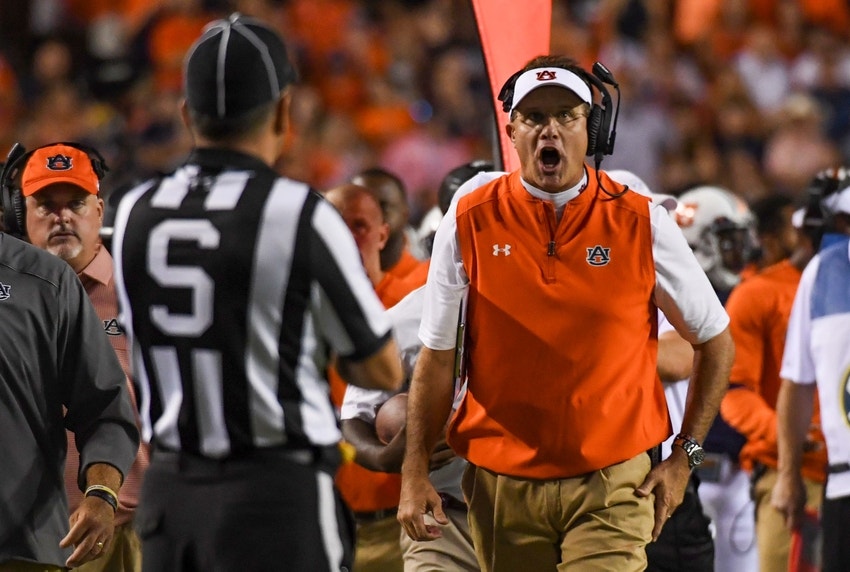 There isn't a Nick Saban, Jim Harbaugh or Urban Meyer out there, a guy who is a guaranteed home run hire. While a second-tier Power 5 coach seems attainable (let's use UNC's Larry Fedora as an example of the level of potential candidates for Auburn), I've got to ask: Why would any coach want to leave a good job, making good money, to come to Auburn where they're second-fiddle in their own state and in the toughest division in college football? It's career suicide, which is why a major assistant or non-Power 5 head coach seems more realistic.
Of course, Auburn fans don't want to hear that, but that's reality. Think of the other major college football powers who've had job openings over the last few years.
USC hired an interim in Clay Helton because there wasn't a better candidate out there. Georgia hired Kirby Smart, a guy with zero head coaching experience whose best qualifications were that he was an alum of the school and worked under Nick Saban. Florida fans weren't happy with the Jim McElwain hire and Charlie Strong was Texas' fifth or sixth choice, even if both those hires look good with hindsight.
Outside of Jim Harbaugh to Michigan, what coach who's been hired over the last few years was a can't-miss hire the entire fan-base agreed upon? There isn't one.
That is why Auburn needs to proceed cautiously.
Yes, I know fans are frustrated with the state of the program, and it's tough being disappointed week after week with the performance of your team.
But while firing Malzahn is the knee-jerk, obvious reaction, it might not be the right one.
Aaron Torres covers college football for Fox Sports. Follow him on Twitter @Aaron_Torres, Facebook or ATorres00@gmail.com.