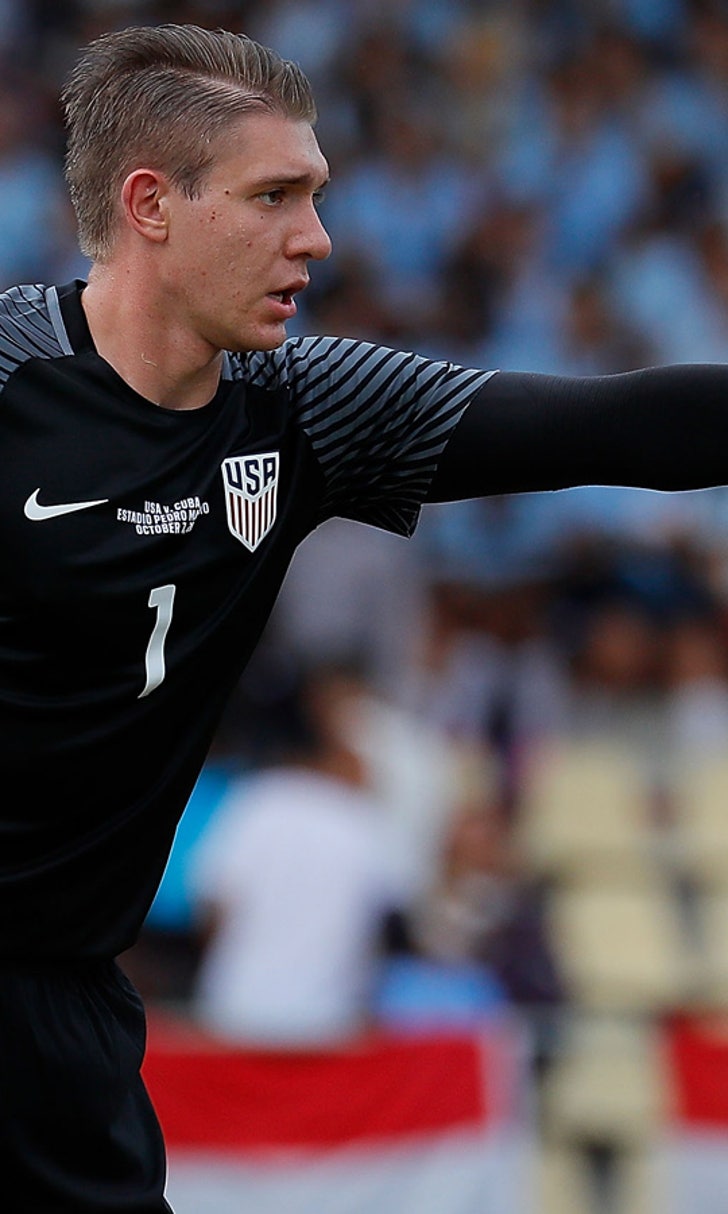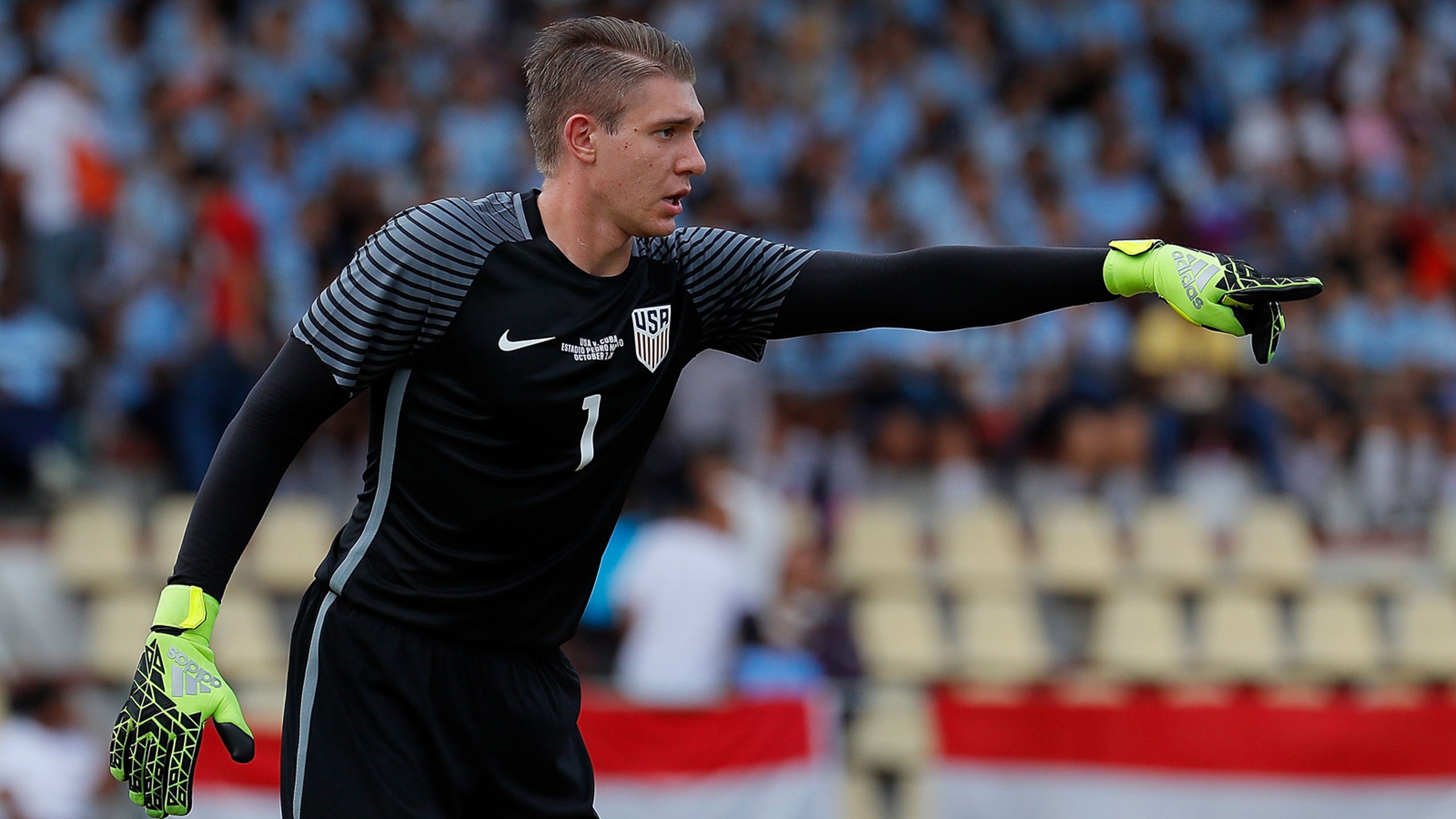 Ethan Horvath shows he can fight for a spot in the USMNT goalkeeper ranks
BY foxsports • November 15, 2016
The USA's match against Cuba on Friday was a bit unusual. No, not because it was in Havana, a place up until last year Americans were forbidden from visiting. It was unusual because the pitch caused unpredictable ball bounces, Julian Green of all players was among the USMNT's best, and neither Brad Guzan nor Tim Howard were there.
But the circumstances, odd as they were, ended up delivering a promising first start for Ethan Horvath, the 21-year-old who looks poised to take over the starting goalkeeper spot eventually. He earned a clean sheet in the 2-0 win and he showed USMNT fans just enough that they will want to keep seeing more.
He played with composure and confidence, despite it being his first time playing with the USMNT back line. He called out orders to his defenders and did his part to try to keep them organized. He generally showed a good awareness of the opposing attacks that were developing. Cuba is not a great opponent, but these were positive signs from Horvath nonetheless.
The young goalkeeper's decision-making and his distribution also showed promise, with Horvath doing his part to spark the USA into a quick counterattack more than once. Cuba did not press very hard and the American counterattack wasn't very potent as neither side really seemed to go full speed on the day, to be fair, but Horvath's instincts appeared to be right on.
His first half was especially strong in the shot-stopping category. In the 34th minute, he made a great 1v1 stop that won't go on the stat sheet because it was ultimately called offside, but he had made the save before the play was called back. A minute later, he recorded an actual save, diving well to block a one-time strike by tracking Cuban forward Aricheel Hernandez's approach.
A little luck fell Horvath's way, it must be said. In the 64th minute, he missed on trying to cut out a cross and a header on the back post nearly resulted in a goal, if not for the woodwork stopping the shot. Horvath made himself big though, and it may have very well contributed to the shot going off target.
He recorded three saves on the day, but played an active role for the Americans all throughout and handled his area well. It was a decent first cap of what should be many in the future.
It's easy to write off the game due to the low-ranked competition and the poor playing surface, and maybe the clumsy affair does belong in the forgotten past. But the fact remains that it is one of just two warmups the USMNT has before the all-important Hex begins next month and real matches cannot be easily ignored. For Horvath, it was an important opportunity to showcase what he can do with what appears to be the USMNT's preferred back line.
There's no reason to think Brad Guzan and Tim Howard are not the top two goalkeepers in coach Jurgen Klinsmann's mind, because the German manager has always preferred consistency in net. But Guzan has moved onto the bench for Middlesbrough and Howard, at 37, is not getting any younger. Klinsmann is rightly looking at developing young talent in net and, with that, comes a possible opportunity for Horvath to become the new No. 3 — if not moving into an even bigger role.
At the moment, the Americans don't really have a firm No. 3 goalkeeper that Horvath would need to unseat. Often in the past, Real Salt Lake's Nick Rimando has been third in line, but he's the same age as Howard. Lately, 21-year-old Horvath has been getting call-ups, along with 26-year-old David Bingham and 27-year-old William Yarbrough.
"It's a perfect time to give an open window to three younger goalkeepers," Klinsmann said when he initially named the roster for the Cuba game. "That's why we decided to leave the two older guys out and give these three youngsters a chance to prove their point. That kind of opportunity is very rare."
No young goalkeeper in the pool is a hotter prospect than Horvath, though. With a 6-foot-4-inch frame and solid international experience, he has already built a solid resume at age 21. As the starting goalkeeper for Molde in Norway's Tippeligaen, he has experience in the Europa League and the Champions League, which Klinsmann surely values a lot.
No one is saying that Horvath is going to suddenly be a first-choice option for the beginning of the Hex next month. But he is a player that Klinsmann will probably want to continue giving minutes to and keep in mind. Based on his club performances, he is probably a favorite to take over the No. 1 goalkeeper spot one day, and if the 21-year-old can step up against tougher opponents for the USMNT, he could move into that spot sooner rather than later. All he needs is more chances under Klinsmann.
MORE FROM FOX SOCCER: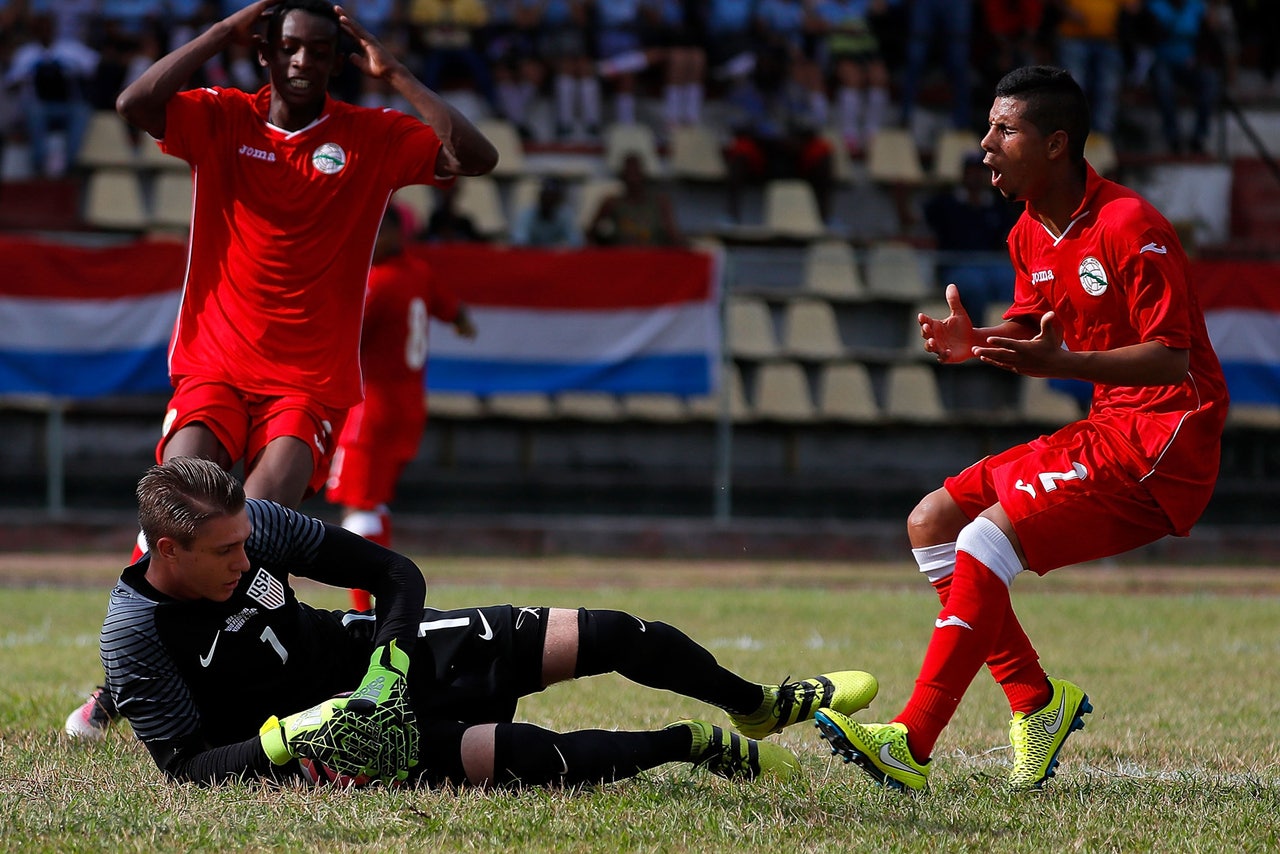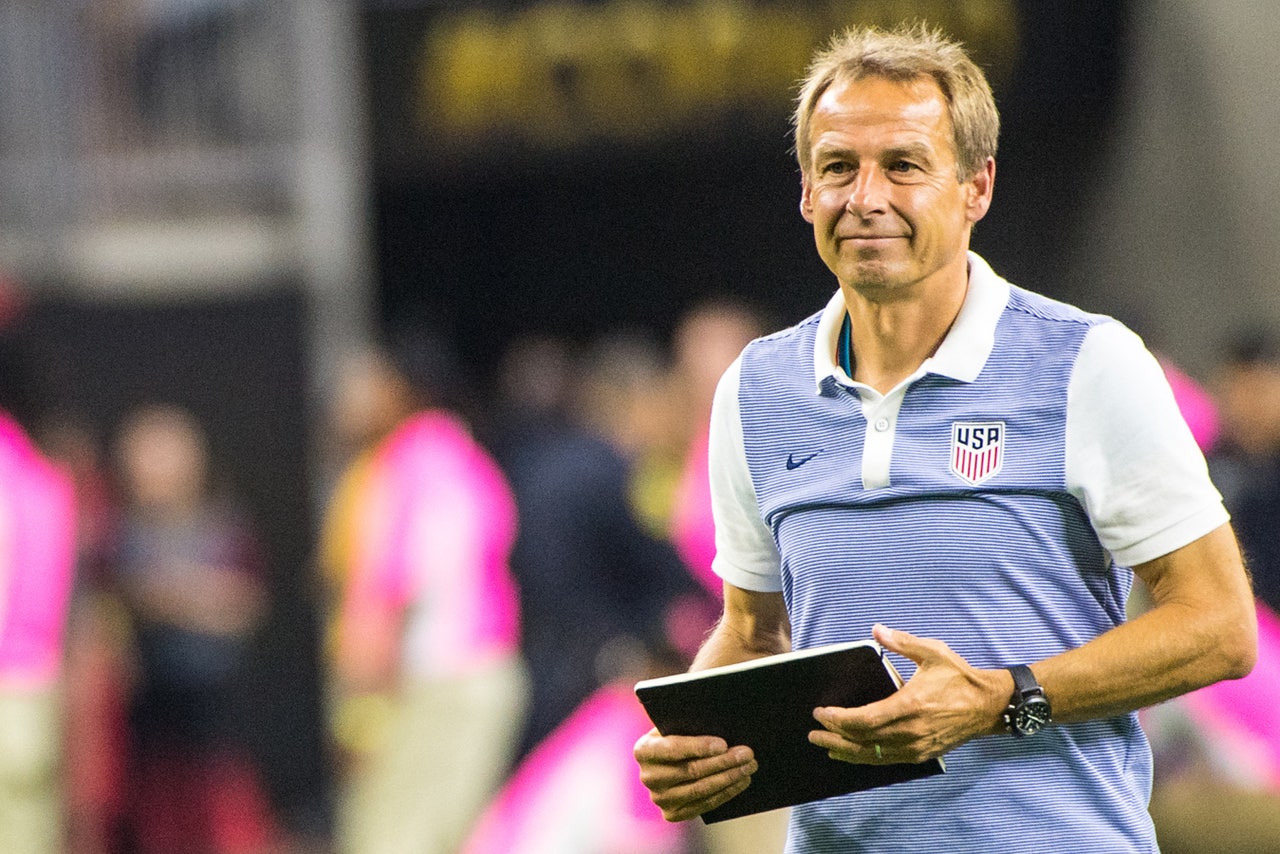 ---
---