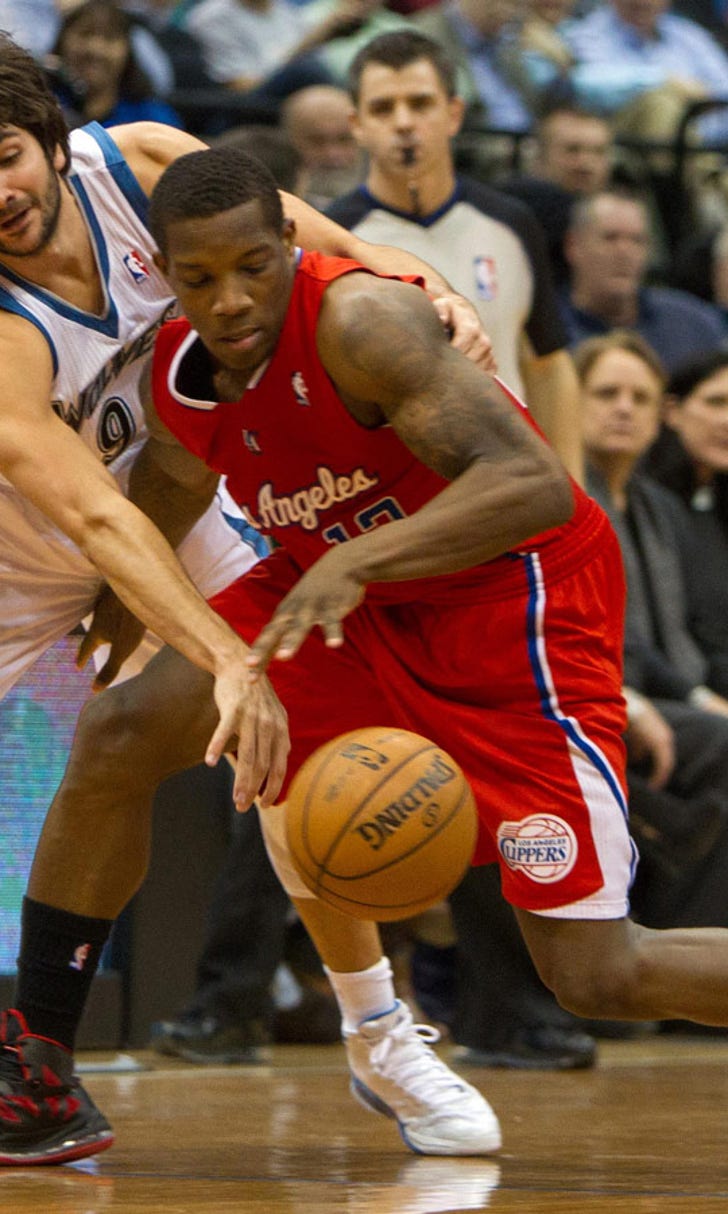 Wolves gambling steal-mavens will spark defense
BY foxsports • October 22, 2014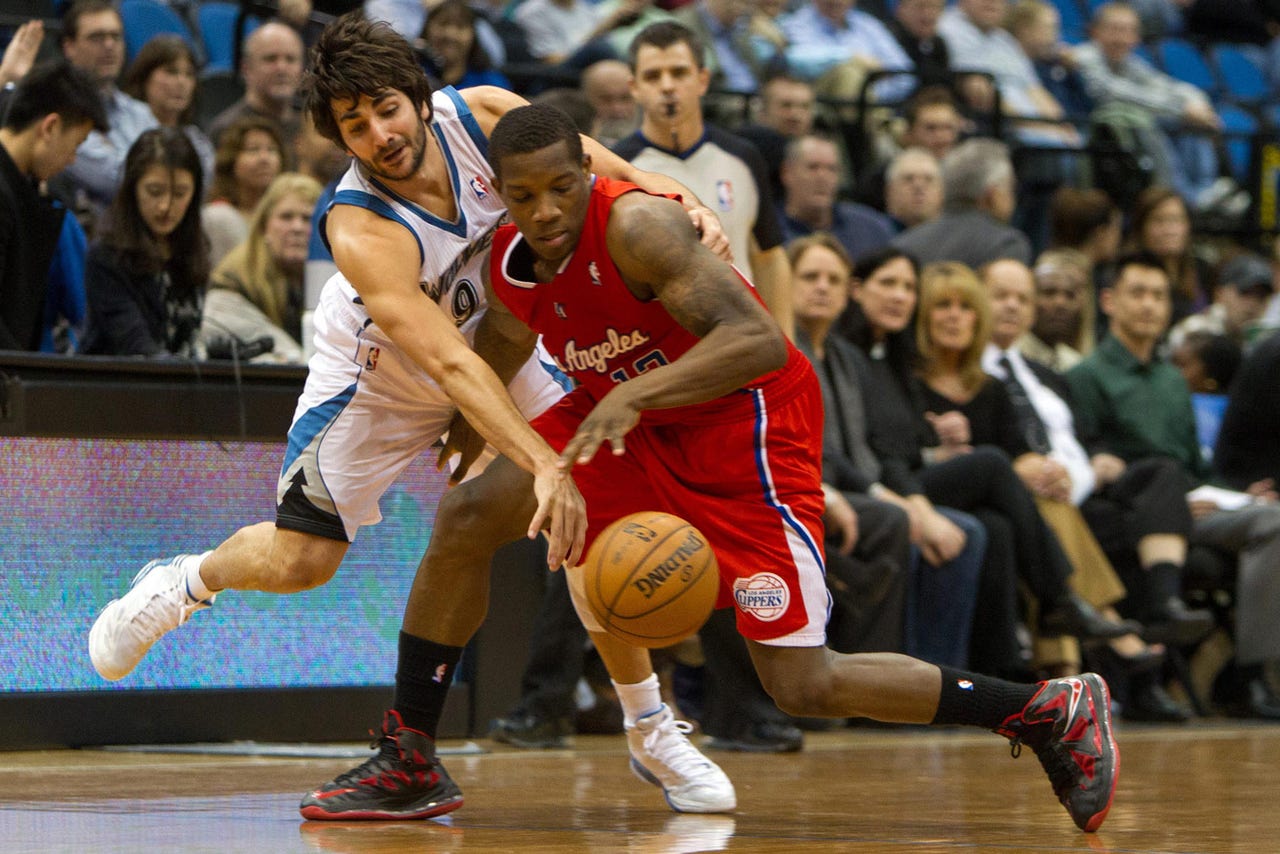 MINNEAPOLIS -- "Hi. My name is Corey, and I have a gambling problem."
No, Timberwolves coach and president of basketball operations Flip Saunders hasn't made his contingent of basketball thieves sign up for a 12-step, self-help program. But he has playfully joked with Corey Brewer, Ricky Rubio and Thaddeus Young he may send the lot of them to Gamblers Anonymous.
Such is the trio's propensity for jumping passing lanes and selling out for steals -- the most risk-reward situation in the NBA game, where one defensive misstep can allow adversaries easy points.
"When everybody gambles on the team, it's going to be fun to watch," Rubio said, "but at the same time, we can get destroyed."
Indeed, having three of the NBA's top seven steal producers from last season can be either a blessing or a scourge, especially when they're all on the floor together. Rubio (2.3 steals per game) and Young (2.1) ranked second and third in the league, and Brewer was one of four players right behind them with 1.9 takeaways per contest.
Aesthetically, it's fun -- Brewer pestering Kevin Durant or Carmelo Anthony on the wing, Rubio poking a ball loose on the perimeter and instigating a fast break, Young worming his way around a posted-up defender to tap an entry pass toward one of his teammates.
"We're like a gambling group," said Young, acquired this summer in the Kevin Love trade. "I think it could be fun watching that group out there on the court together and going at it. We're always in the passing lanes."
But for every moment of opportunism, there's a chance to get burned.
Rubio and Brewer played in the same starting lineup last season. Yet Minnesota ranked second-to-last in opponent field-goal percentage (47.1 percent) on the way to its 10th straight draft lottery.
Rubio might have five steals in a game. But there's a good chance he tried for 10, and the miscues provided that night's opponent 10 easy points.
"We've just got to learn when to gamble, when not to gamble," Brewer said.
Said Young: "I think as a unit, we know we kind of have to play calm and cool sometimes, especially against good teams that'll kill you with backdoors and kill you with passes like the Spurs and Golden State."
It depends on matchups. And who else is on the floor. Throughout the preseason, Saunders has been preaching individual decision-making while incorporating new team defensive tactics, including a swath of zone schemes.
Rubio and Young will likely be in the lineup together frequently, requiring each to be aware of where the other is and what type of play he might try to make. When Brewer comes in, Minnesota has a three-headed monster of length and quickness to make life hectic for offenses.
Rookie wing Andrew Wiggins can be a part of the mix, too. He projects as a very good NBA defender, given his 7-foot wingspan and buoyant, quick-twitch frame.
Throw in Gorgui Dieng at center, and all of a sudden you've got four turnover generators who can do their thing knowing the rim will be protected behind them. Saunders says he's far from determining gameday rotations, but he already envisions himself using that quintet when the Wolves need a defensive spark.
"It's a good group to play with, especially when we're having a lack of energy or we need to pick it up or we're down, we trying to get back in the game," said Brewer, who expects to come off the bench behind Wiggins to start the year. "I feel like it's going to be a good group to put out there."
To mix up the madness, Saunders has been deploying more zone defense than his predecessor, Rick Adelman. It's been an adjustment, Rubio said, but a beneficial one.
"When you're playing (man-to-man), you have been doing that your whole life," Rubio said. "When you play defense in zone, it's something different. You have to help your guy. You have to hear what your teammate is saying. Defense as a team, if somebody messes up, it doesn't work."
It's worked the past two preseason outings. Tuesday night against Indiana, the Wolves held the Pacers scoreless the final four minutes of the second quarter to spark a 19-0 run spanning the middle two frames. Sunday at Oklahoma City, they had 17 steals, forced 23 turnovers and turned them into 24 points.
It was the first time they've played zone all preseason.
It's been a while since Minnesota was known for tenacious defense. But other coaches around the league already are taking notice change could be on the horizon.
"We're on guard for that," Indiana coach Frank Vogel said Tuesday before his team's 107-89 loss. "We understand that we've got to take care of the basketball, or it's going to be a long night."
Follow Phil Ervin on Twitter
---
---