Minnesota Vikings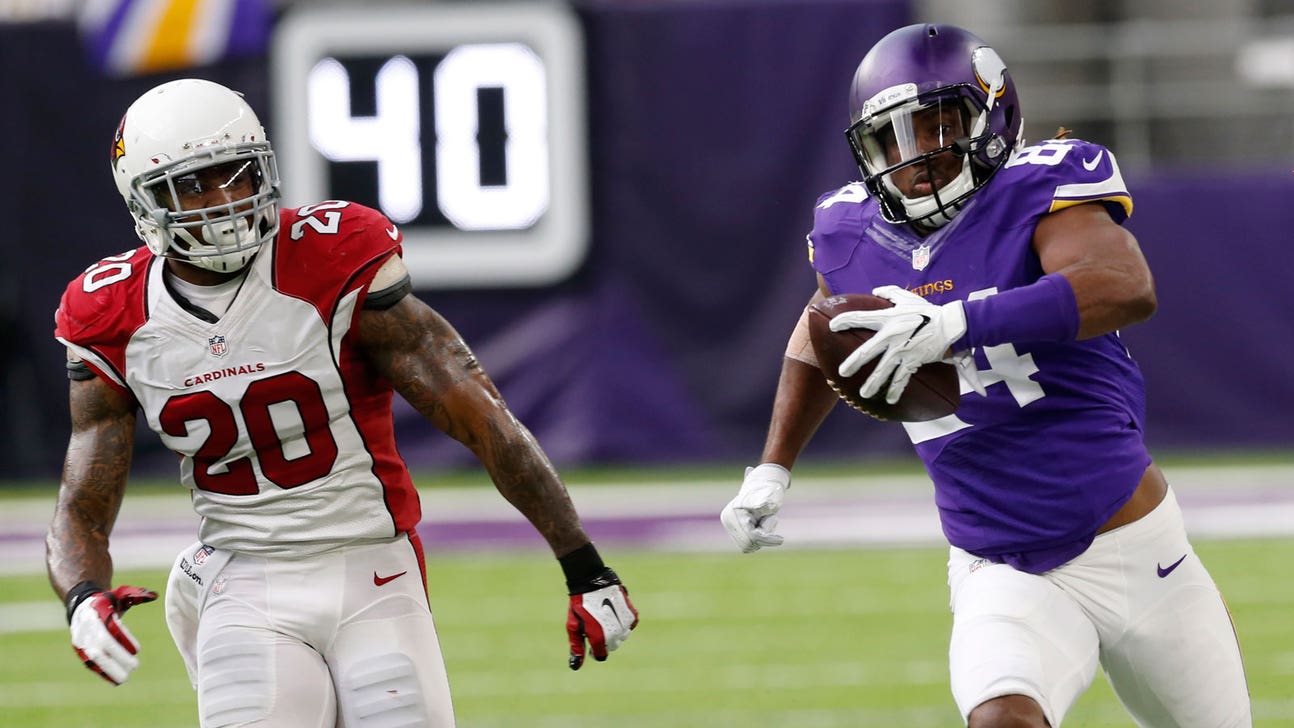 Minnesota Vikings
Streak stopper: Return TDs spark Vikings, 30-24 over Cards
Published
Nov. 20, 2016 4:30 p.m. ET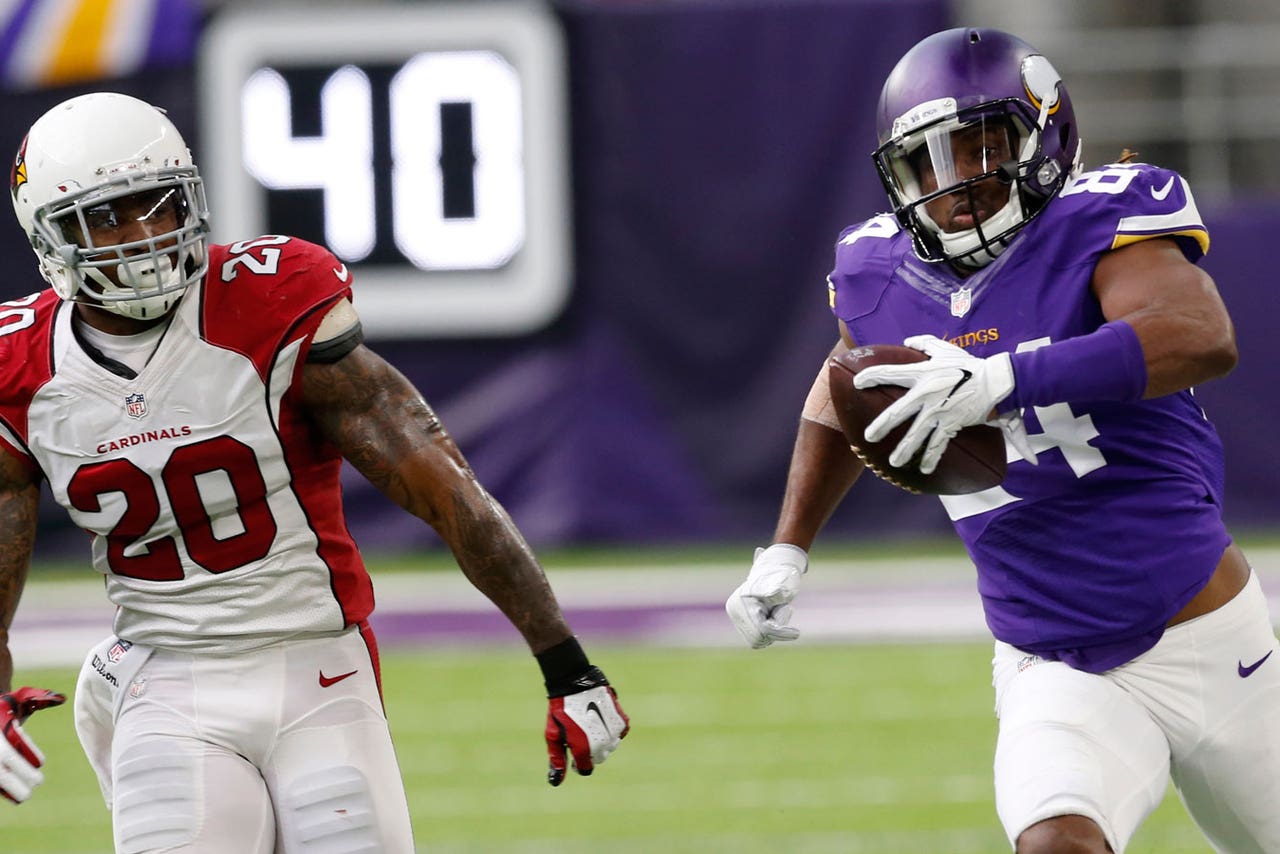 MINNEAPOLIS -- The Minnesota Vikings returned, literally, to their winning way.
Xavier Rhodes took back one of his two interceptions 100 yards for a touchdown and Cordarrelle Patterson returned the second-half kickoff 104 yards for a score in Minnesota's 30-24 victory over the Arizona Cardinals on Sunday, helping the Vikings stop their four-game losing streak.
"It's been a long, long, long month, but it's good to feel this again," said coach Mike Zimmer, who urged his team multiple times this week to stop chasing those momentum-shifting plays and focus instead on fundamentals. "It's good to see the fight that the players had, to see the hard work."
The Vikings (6-4) held onto their first-place tie with Detroit in the NFC North, with a rematch against the Lions looming in four days. After scoring twice each on defense and special teams during their NFL-best 5-0 start, the Vikings failed to produce a return touchdown over their last four games until this breakthrough. They also sacked Carson Palmer four times, two by Danielle Hunter, for the most since their last victory six weeks ago.
Palmer, who passed for 198 yards and two scores, was off the mark for much of the afternoon and had no time to find anyone on the final two possessions.
"They have a great front. They knew that we were in a position where we must throw," Palmer said. "So they really pinned their ears back and had some good rushes, and we just couldn't quite get the ball out."
David Johnson rushed for 103 yards and a score and tacked on 57 yards and a touchdown receiving, but the Cardinals (4-5-1) netted only 27 yards after halftime. The NFC runner-up last season fell further into the background of the playoff picture with four more road games remaining.
"It's an uphill climb, but I feel like with the veterans we have, the leaders, the players we have, we definitely still have a chance," said Johnson, who has topped 100 yards from scrimmage in all 10 games, only the fourth player to do so since the AFL-NFL merger in 1970.
TENSION, GONE
The Cardinals climbed within six points after Chandler Jones sacked Sam Bradford to force a fumble that Deone Bucannon recovered at the Vikings 27. That set up Johnson's third-down catch in the end zone with 7:24 remaining.
John Brown's 32-yard punt return put the Cardinals in excellent position, but the Vikings fired up their pass rush and quickly forced a punt. They had to kick it back, but Jeff Locke boomed a 72-yard punt after a friendly roll to the Arizona 13 with 2:20 left.
"It was weighing on everyone," said Bradford, who went 20 for 28 for 169 yards, one touchdown and no interceptions. "I think you could feel it just at practice and in the locker room. So the joy of winning, it's a great feeling. That feeling we had in the locker room today, I think it solved a lot of problems."
FITZ'S FRUITLESS VISIT
Larry Fitzgerald had six catches for 63 yards, leaving his native city with a loss for the fifth time in five trips in his NFL career. Fitzgerald has scored only one touchdown in eight all-time games against the Vikings, the team he used to serve as a ball boy for when Dennis Green was the coach. Green, who died on July 22 at age 67, was honored before the game with a video tribute and a painting presentation to his wife and three of his children.
OMINOUS DEBUT
New Vikings kicker Kai Forbath made a short field goal and three extra points, but he had one PAT blocked in the second quarter that loomed large at the end. Forbath's ensuing kickoff was short, setting up a 49-yard return by Brittan Golden. Forbath replaced Blair Walsh, who missed a league-leading four extra points.
INJURY REPORT
Cardinals: DT Corey Peters (foot) and FS Tyrann Mathieu (shoulder) were inactive, with Mathieu sidelined for a second straight game. RT Mike Iupati limped off after hurting his left ankle in the second quarter but returned before halftime.
Vikings: Nickel CB Captain Munnerlyn (ankle) and punt returner Marcus Sherels (ankle) each returned from injuries that kept them out last week.
UP NEXT
Cardinals: They visit Atlanta next Sunday. They've lost their last three games in the Eastern time zone, including at Buffalo and Carolina this season.
Vikings: They play their first Thanksgiving Day game at Detroit since 1995, their only loss in six all-time appearances on the holiday. Their last Thanksgiving Day game was in 2000 at Dallas.
---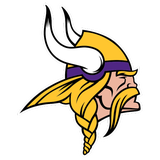 Get more from Minnesota Vikings
Follow your favorites to get information about games, news and more
---