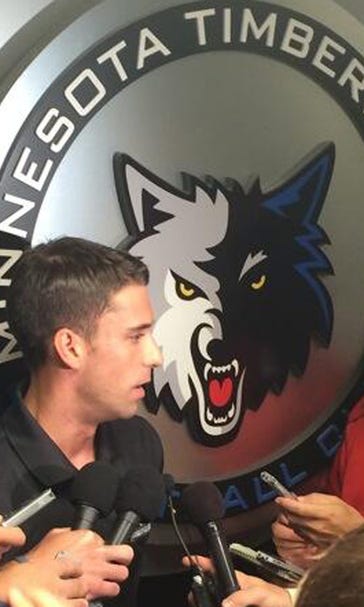 Ryan Saunders happy to come home to Minnesota, help develop Wolves
BY foxsports • July 1, 2014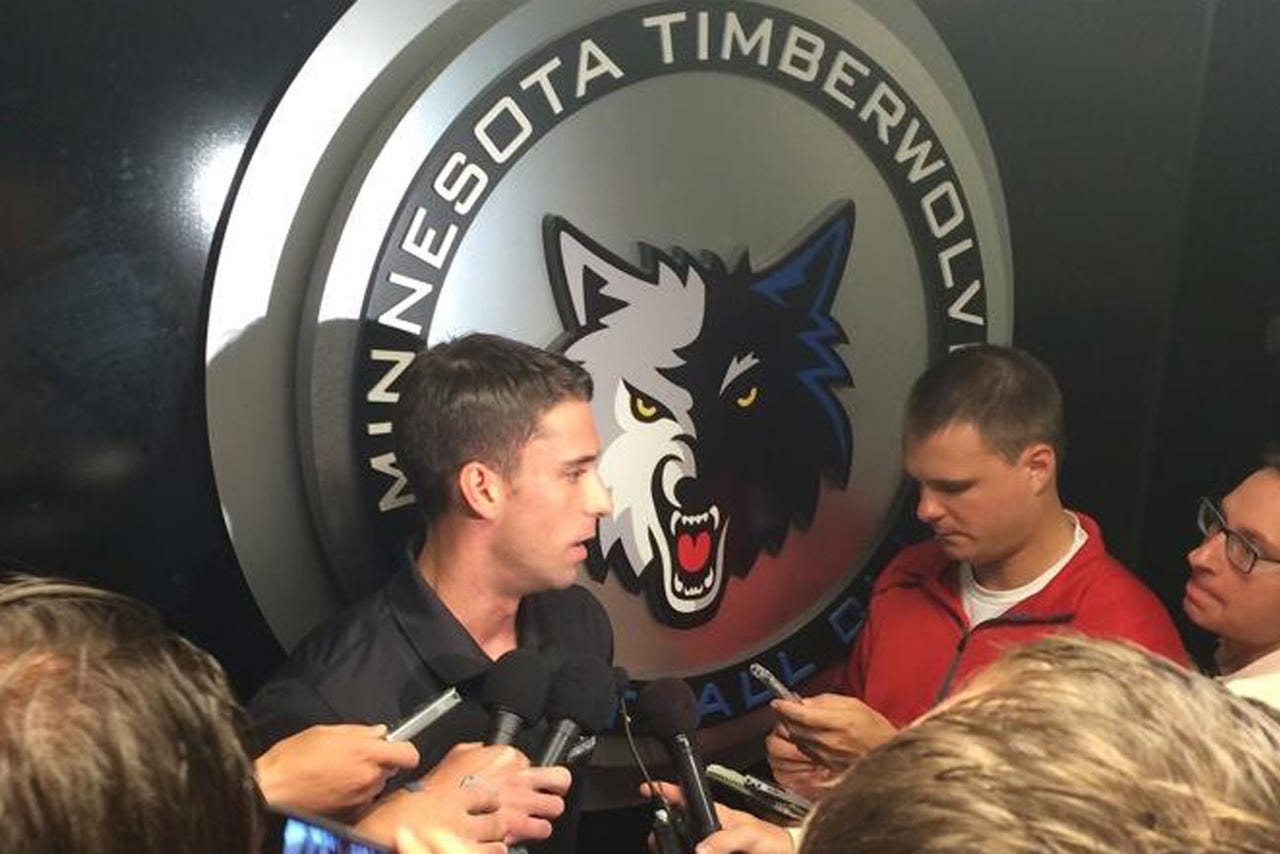 MINNEAPOLIS -- From a young age, Ryan Saunders was an admitted eavesdropper.
During his father's first tenure as the Timberwolves' head coach, Saunders used to loiter around the Target Center, gazing up at the faces of Ervin Johnson and Michael Olowokandi. He'd often hang out in the team's training room and soak in conversations between Kevin Garnett and Sam Mitchell.
"I remember sitting in that training room back there," Saunders said Tuesday, motioning down a Target Center hallway, "and listening to him and Kevin Garnett just talk, all the way up from when I was about 11 years old. . . . Just hearing them talk and taking words of wisdom that they weren't necessarily even saying to me."
Tuesday, Saunders' lifelong propensity for soaking up basketball knowledge reunited him with the same room, the same franchise and the same father.
Minnesota officially confirmed a hiring that had been imminent for weeks, as Flip Saunders brought on his son to round out his coaching staff. The 28-year-old Ryan Saunders said he was happy to come home, where his basketball passion germinated.
But he'd rather this not be viewed as a nepotistic move on his part, or the part of his dad, who this spring appointed himself as the franchise's next head coach.
"Having been (in Washington) the last two-plus years on my own," Saunders said, "I think I really did establish what I can do in this league and how I can help contribute."
That opportunity came when the Wizards fired Flip Saunders during the 2011-12 season but kept his son on as an aide for Randy Wittman. During his five seasons in the nation's capital, Ryan Saunders was responsible for putting together game plans, scouting reports and statistical analysis literature.
He was the Wizards' primary scout this past season as they won a playoff series for the first time since2004-05.
"Ryan brings a unique skill set of player development, analytics and team preparation to our team," general manager Milt Newton said in a release announcing the hiring. "His ability to develop young talent, as well as his statistical analysis and game preparation techniques, will be an extremely valuable addition to our team."
Before joining Saunders staff, the former Gophers guard -- like his father was -- spent a year assisting Tubby Smith at the University of Minnesota. Ryan Saunders played for the Gophers for four years and served as team captain for two of them.
His relative youth, he says, allows him connect to NBA players. Much of his duties in Minnesota will revolve around individual development.
He's no newcomer to that department after working with the likes of John Wall and Bradley Beal the past few seasons.
"Being close to a lot of these players in age, it helps that I can relate to them," Saunders said. "I really try to make sure I want to maximize (players') strengths and try to improve their weaknesses."
It's an important area for the Wolves moving forward. With 2014 draft picks Zach LaVine and Glenn Robinson III coming in, they now have five players that were born during or after 1990.
But the burgeoning spectrum of analytics is just as much Ryan Saunders' forte. In addition to his work with Washington, he's developed an in-game iPad application called Gametime Concepts.
The program provides coaches on-the-fly analysis and statistical probabilities and is used by several NBA and NCAA teams.
"I wouldn't call myself an advanced stat guy, but I'd say that a strength that I have is I'm able to put numbers into how basketball minds can use them," Saunders said. "Analytical numbers, having basketball guys kind of translate that knowing what plays work, what defensive coverages work as the game goes."
But his deepest zealousness for his occupation isn't rooted in concrete figures. It comes from those days spent watching his dad build the Wolves into a winner.
Shortly after arriving in Minnesota, Ryan Saunders sat down for lunch with Mitchell, who along with Saunders, David Adelman and Sidney Lowe comprise Minnesota's coaching staff.
"Man, you've grown," Mitchell said repeatedly.
Saunders thanked him for those training-room chats with Garnett, which Saunders says he puts "in my philosophy and remembered those."
"Minnesota's home," Saunders beamed. "I'm looking forward to making more memories."
Follow Phil Ervin on Twitter
---
---