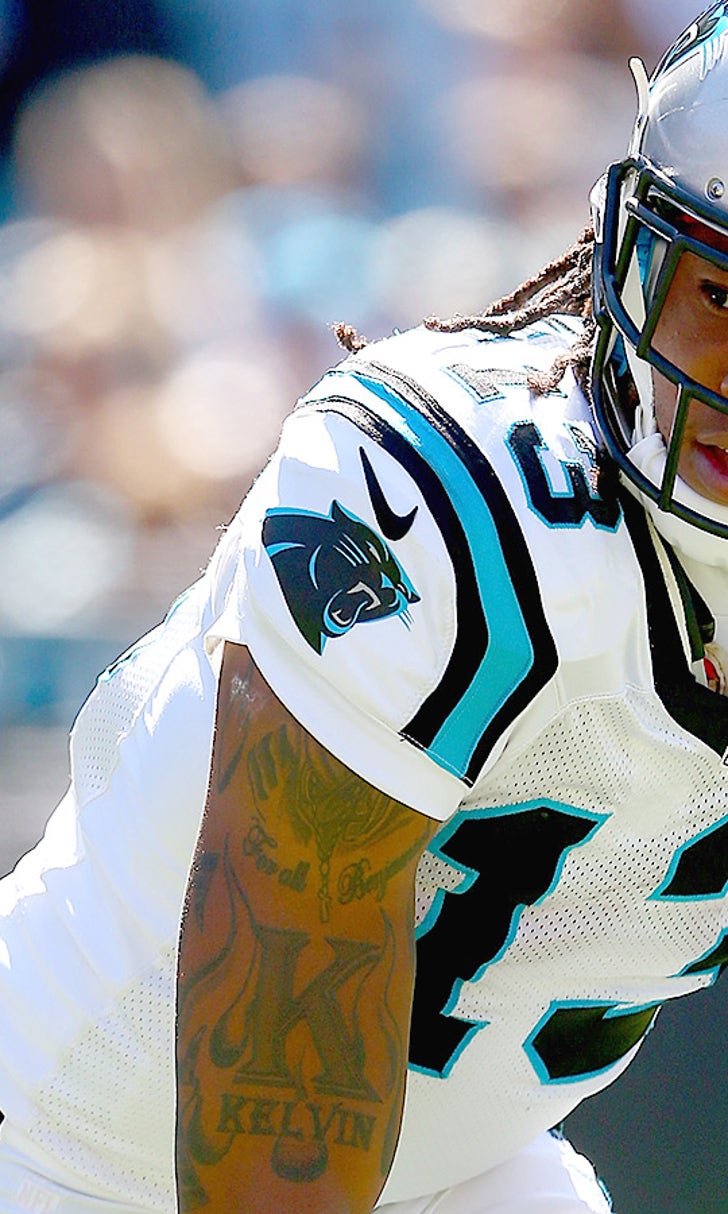 Panthers rookie wide receiver says he tanked combine -- but why?
BY James Parziale • October 29, 2014
We have all heard of NFL prospects having bad combine performances, specifically the one thing everyone always looks at: the 40-yard dash.
Now check out this video of now-Panthers wide receiver Kelvin Benjamin from February:
Nothing out of the ordinary right? Wrong! Apparently the FSU grad tanked his 40-yard dash because he wanted his stock to -- get this -- " drop. Eh, come again?
Why would someone do that?
"Because I wanted to play for the Carolina Panthers,'' said Benjamin told ESPN.com. He was clocked at 4.41 seconds, fifth fastest at the combine.
His goal was to fall to the Panthers at 28, which he did. The Saints drafted up to get fellow rookie stud wide out Brandin Cooks, who leads all rookies with catches (40). Benjamin leads all rookies with five touchdown catches.
Is Benjamin being honest? We can't tell. But when he was asked about being compared to other rookie wideouts in his class like Cooks and Sammy Watkins, the 6-foot-5 Benjamin said:
"We're still losing, so we've got to get better,'' he said. "We've got to win. That's the ultimate goal. I don't really care for the numbers. ''
---
---