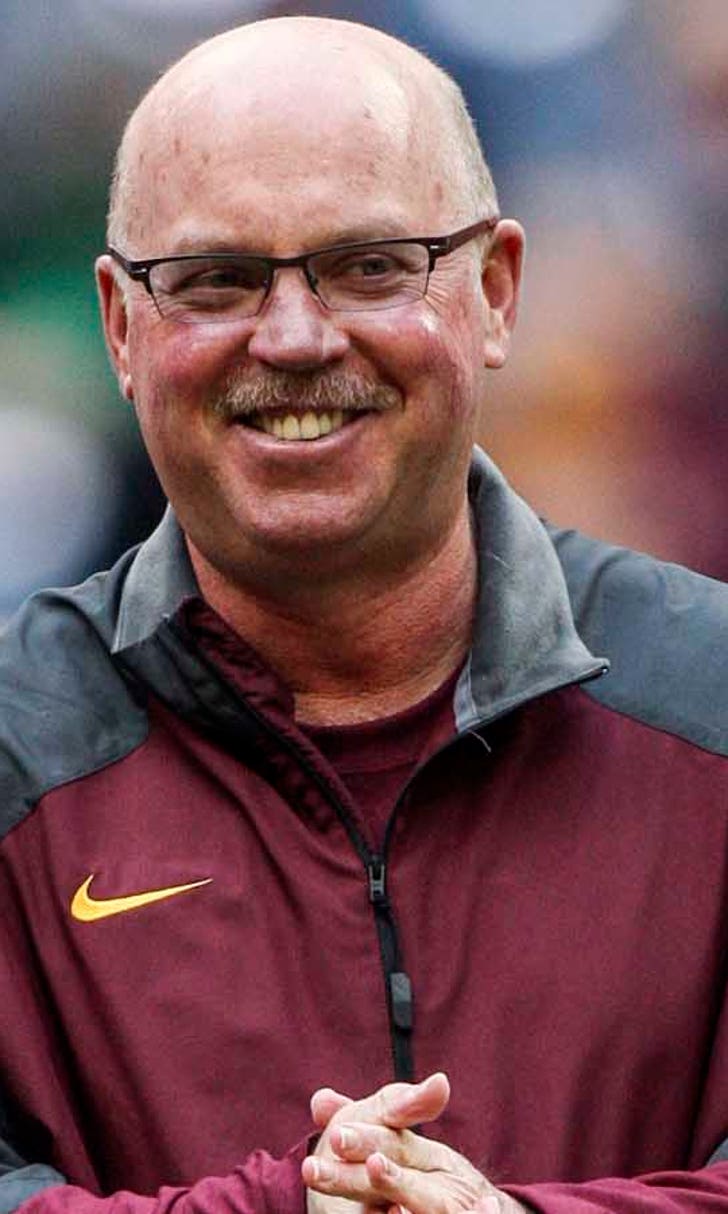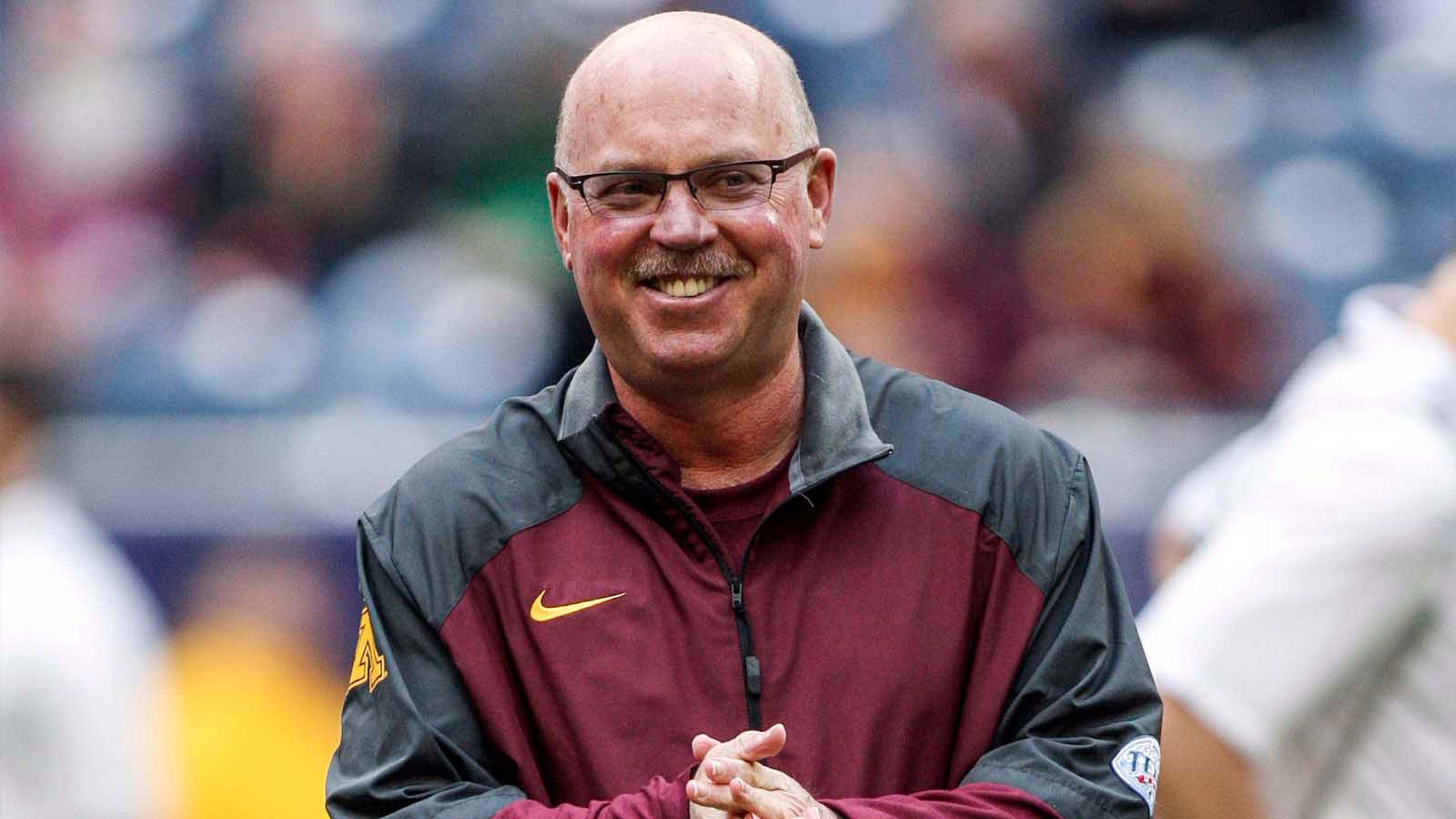 Notebook: Gophers use technology to monitor players' workload
BY foxsports • August 12, 2014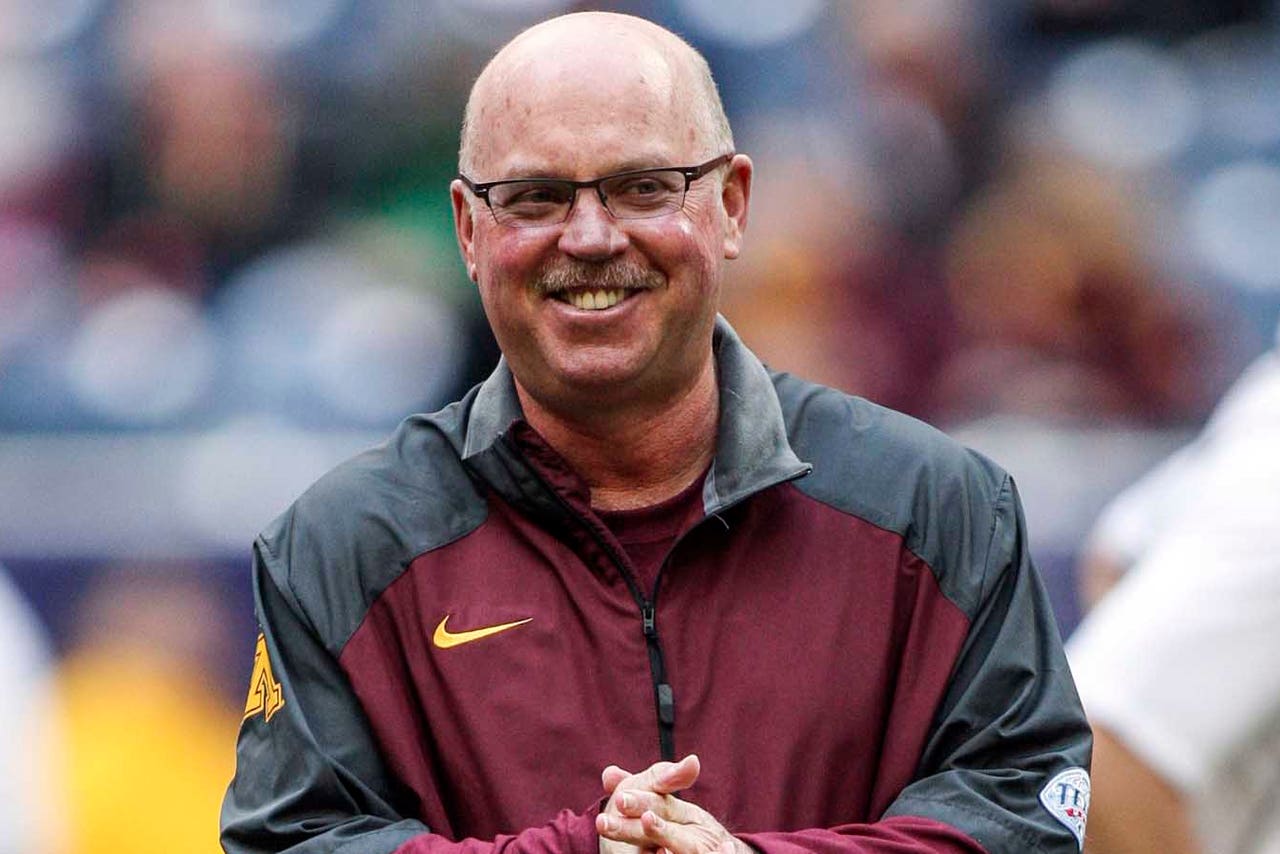 MINNEAPOLIS -- The Gophers football team has a handful of two-a-day practices during fall camp this month, but Tuesday morning's practice was the only one scheduled for the day. Minnesota even wrapped up earlier than anticipated, but head coach Jerry Kill said it had nothing to do with fatigue.
Instead, the Gophers are continuing to be cautious midway through fall camp as they prepare for the season opener Aug. 28 against Eastern Illinois.
"You've got to be careful with what you do with the kids," Kill said. "Some of them are banged up a little bit, but that's how camp goes. You're looking at a lot of young kids. We've got a system right now and kind of understand what we're doing with how hard we work them and so forth."
Kill mentioned the team's use of the Catapult system, which, according to its website (catapultsports.com), is "the most used secret in sports." The system collects data during the Gophers' practice -- things such as how many miles players have run, how fast they move, etc. -- and allows coaches and trainers to monitor the progress.
The company's site says that a dozen NFL teams and 18 Division I universities -- including Minnesota -- use the Australia-based Catapult system. The University of Nebraska is the only other Big Ten school in that group.
The data gathered by Catapult can be vital for teams like the Gophers, especially during the grind of camp. While Minnesota has remained relatively healthy through the first two weeks of practice, monitoring the athletes' workouts helps keep them fresh.
"We get to Thursday, we're two weeks out," Kill said. "We've got to scale back and concentrate and focus on some things, condense everything, and get people sharp and better. But there were some good things happening out there today."
Playmakers stand out: Minnesota's offense didn't have much in the way of playmakers during the 2013 season. The Gophers' passing offense was dead last in the Big Ten, and despite a solid rushing attack, they ranked 11th out of 12 teams in points per game.
Part of the goal this fall was to identify players who could help Minnesota's offense take the next step. Kill was impressed with a handful of players in practice.
"It's not easy against our secondary because they run pretty good, but we've had some good plays," Kill said Tuesday. "Yesterday, 55 seconds to go on the clock, Maxx Williams just made a tremendous catch at the goal line. Donovahn Jones made a catch over the top that we haven't done. We've had some tight ends make some big catches out of the backfield. . . . We've had some explosive plays, and they've had some explosive ones too (on defense)."
Kill also noted that cornerback Derrick Wells -- who had an interception in Saturday's scrimmage -- made another pick in practice.
"It's been pretty back and forth," Kill said. "You know both sides are playing pretty good when you've got to be perfect to get a yard or two. The defense makes it tough, but everybody's doing the right thing."
Defense has been the calling card for Kill and his staff at their previous stops, including Southern Illinois and Northern Illinois, but those offenses also thrived and improved under his watch.
In three years at Northern Illinois, for example, Kill's offense went from scoring 314 points in 2008 to 372 points in 2009 to a whopping 532 points in 2010. His teams at Southern Illinois followed a similar pattern. After scoring just 167 points in Kill's first season in 2001, the Salukis scored 530 by the time Kill was in his seventh and final year there.
"We've always had explosive, good offenses," Kill said. "Here, we had a lot of building to do. At the time when we got here, to get those quarterbacks to get everything situated. We're getting closer. We've still got to continue to work."
Jacobs visits practice: Former NFL running back Brandon Jacobs stopped by the Gibson-Nagurski Football Complex for Minnesota's practice Tuesday. Jacobs spent seven games with the Giants last year and a total of eight seasons in the NFL before announcing his retirement this January.
Jacobs, 32, played for Gophers head coach Jerry Kill during the 2004 season at Southern Illinois, where Kill coached from 2001-07. In his one year with the Salukis, Jacobs finished with 992 rushing yards and 19 touchdowns to help lift Southern Illinois to a 10-2 record.
Follow Tyler Mason on Twitter
---
---