Danny Duffy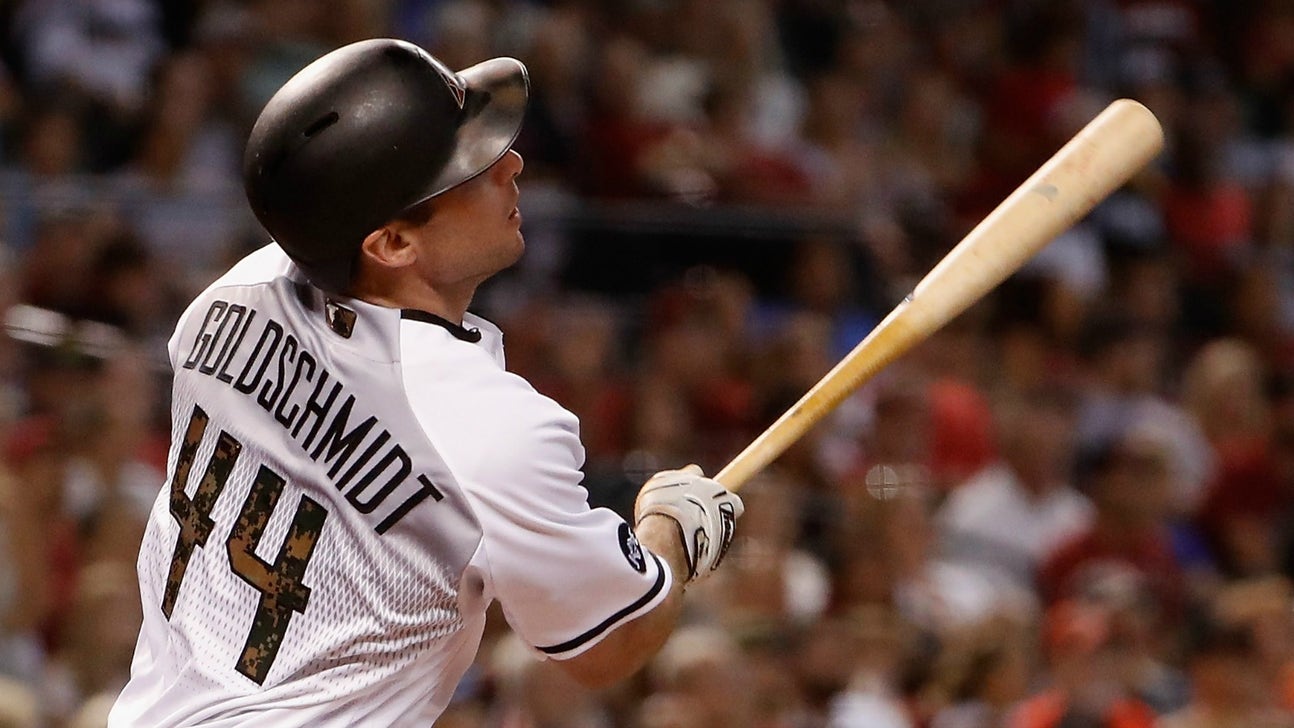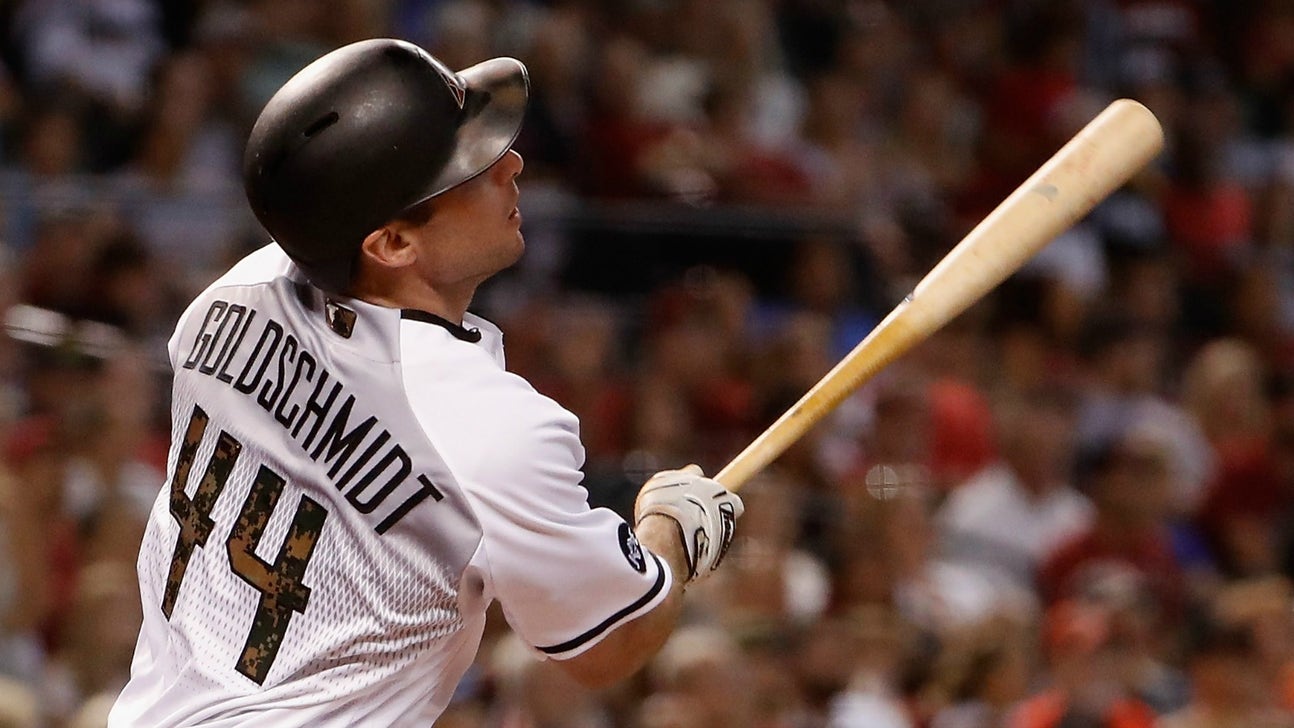 Danny Duffy
No-brainer? Goldschmidt headlines our daily fantasy baseball advice for June 22
Published
Jun. 22, 2016 8:38 a.m. ET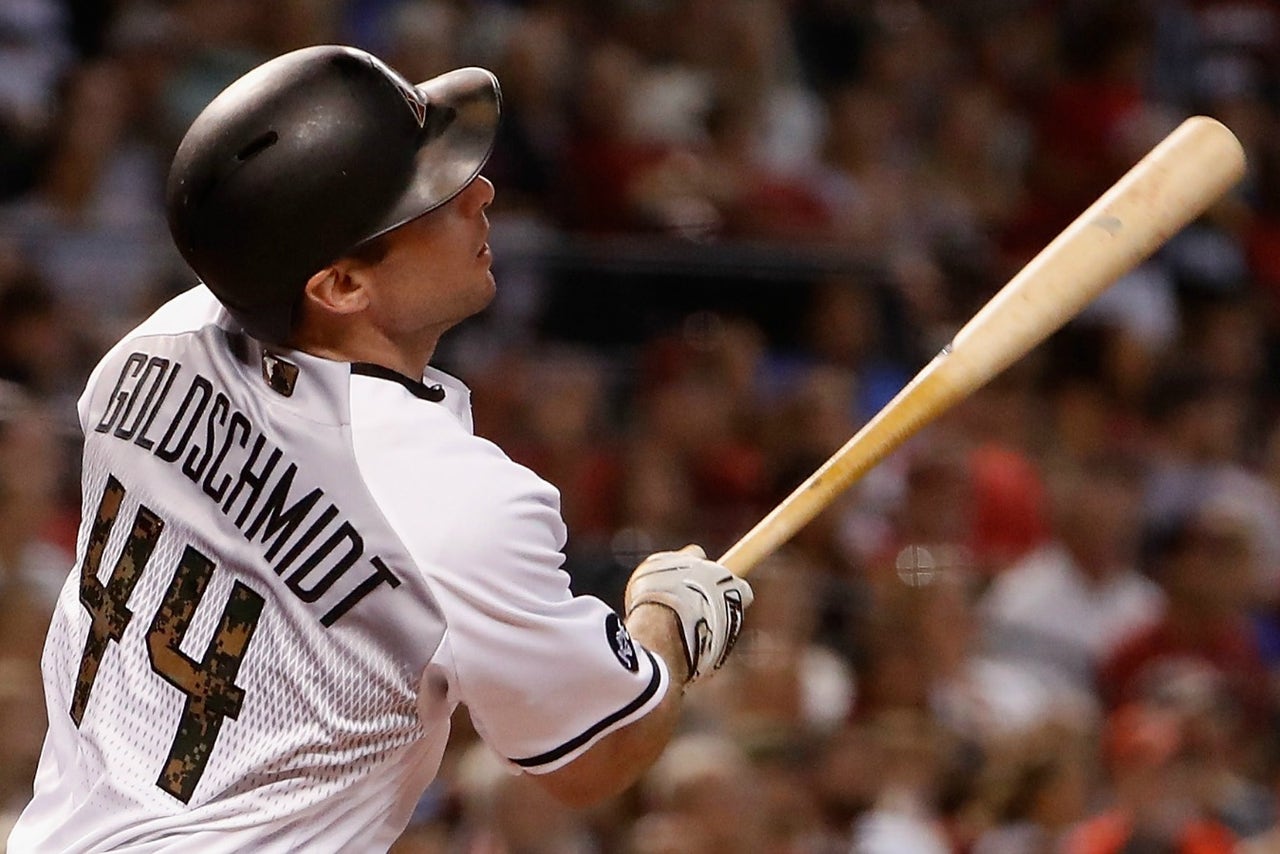 Welcome to today's daily fantasy post! Remember that you can find our posts on the new DFS home page, as well as the fantasy page. Bookmark those sites now!
Also, please scroll to the bottom of this article to see the latest tweets from Ryan Fowler (@FOXSportsFowler), D.J. Foster (@FOXSportsFoster), Adam Meyer (@FOXSportsMeyer) and me (@jhalpin37). That way, if information surfaces for any last minute changes, you can see our thoughts instantly.
Let's get to today's interesting facts, using DraftKings prices. We'll cover all players, but remember that there's a seven-game afternoon slate that gets underway with Braves-Marlins at 12:10 p.m. ET. Please note that much of the information in this post is being published several hours prior to game times, so check MLB lineups later to confirm that any recommended players are included.
5 Things to Watch:
1. Your weather worries today are with Cardinals-Cubs and Mariners-Tigers. The situation in Chicago looks grim, with potential for 60 mph winds, strong storms and possibly hail. Be prepared to take Jake Arrieta off your board, folks.
2. After Arrieta, the biggest favorite on the slate is Cole Hamels ($10,400) at -200 over the Reds. The highest projected run total is Diamondbacks-Blue Jays at 9.5; the lowest is Nats-Dodgers at 7.5.
3. Pirates OF Starling Marte left Tuesday's game due to left foot discomfort, and his status for today is TBD. Joey Votto's outlook for Wednesday is also uncertain due to an illness that kept him out of Tuesday's lineup.
4. Here are Ubaldo Jimenez's DraftKings point totals over his last eight starts: Minus-0.6, 0.4, 0.2, minus-5.1, 2.5, 14.1, minus-10.9, minus-0.4. That's four in the negative column, and three more below three points - he's awful. Tonight, Jimenez faces the Padres, who rank fourth in the majors in runs scored this month.
5. Dodger rookie lefty Julio Urias ($6,900) is on strict pitch counts, but he has averaged 20.3 DK points over his last three starts, whiffing 22 batters in 14 1/3 innings over that span.
D.J. Foster's recommendations for the day are below!
Yesterday's Recap
Adam Meyer's suggested stack of the Orioles produced seven runs, Josh Donaldson went 2-for-3 with a walk as the must-start, and Corey Kluber came through with a complete game shutout. Let's move on to Wednesday.
Must-Start of the day: Paul Goldschmidt, ARI
Always great against lefties (1.050 three-year average OPS) and he's hitting .372 over his last 10 games. J.A. Happ hasn't been bad at all, but he isn't someone we need to actively avoid, either.  
Deal of the day: Francisco Liriano, PIT
I just can't pass up his talent at $5,800, especially against a team that's 23rd in OPS against left-handed pitching this year. Liriano has picked up 14 strikeouts over his last two starts, so maybe things are starting to turn. It's worth the risk at this price.
Avoid of the day: Cardinals' bats
Matt Holliday, Matt Carpenter and Yadier Molina are a combined 4-for-51 against Arrieta. Feel free to leave them off your roster, obviously.
Stack of the day: Toronto Blue Jays
The Jays get a lefty at home in a game with a high projected run total of 9.5. Giddy up. The big bats and the smaller bats are all in play here if you want to go with a big stack.
Starting pitchers:
Francisco Liriano, PIT: "Deal of the day"
Danny Duffy, KC: He's been hot lately, and this is a good matchup for him. The Mets are 27th in OPS against left-handed pitching, and 26th in strikeout rate this season as well. Duffy has 63 Ks in 54 IP, so he could put up a nice day, even if a win might be tough against Thor.
Jake Arrieta, CHC: If I'm picking one of the big starters, I'm going with Arrieta (weather permitting, as mentioned above). The Cardinals and Royals both don't strike out much, which may tip the scales toward Arrieta over Thor, as the latter tends to let up a few more hits and take a little more damage than Arrieta.  
Catchers:
Matt Wieters, BAL: Make sure he plays, but Wieters has a great matchup against a Triple-A quality arm in Erik Johnson.
Buster Posey, SF: I like Liriano tonight, but Posey against a southpaw is money in the bank historically.
First basemen:
Anthony Rizzo, CHC: 11-for-25 with 2 HR against Michael Wacha lifetime and hitting .364 over his last seven.
Paul Goldschmidt, ARI: "Must-start of the day"
Second basemen:
Ian Kinsler, DET: 11-for-29 with 3 HR against Hisashi Iwakuma
Devon Travis, TOR: Part of our Blue Jays stack and is hitting .481 with 2 HR over his last 10.  
Third basemen:
Josh Donaldson, TOR: Hitting .444 with 3 HR over his last seven and is a key part of our Jays stack.
Justin Turner, LAD: Hitting .480 with 5 HR over his last seven.
Shortstops:
Troy Tulowitzki, TOR: Lefty masher and part of our stack at a cheap price.
Corey Seager, LAD: Having a great month and gets the L-R split advantage against Ross.
Outfielders:
Matt Kemp, SD: 12-for-38 with 2 HR against Jimenez lifetime.
Andrew McCutchen, PIT: 13-for-32 against Jeff Samardzija lifetime.  
Kevin Pillar, TOR: Warming up with 4 HR and a .326 average over his last 10. 
---
---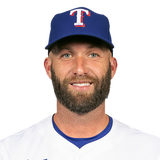 Get more from Danny Duffy
Follow your favorites to get information about games, news and more
---