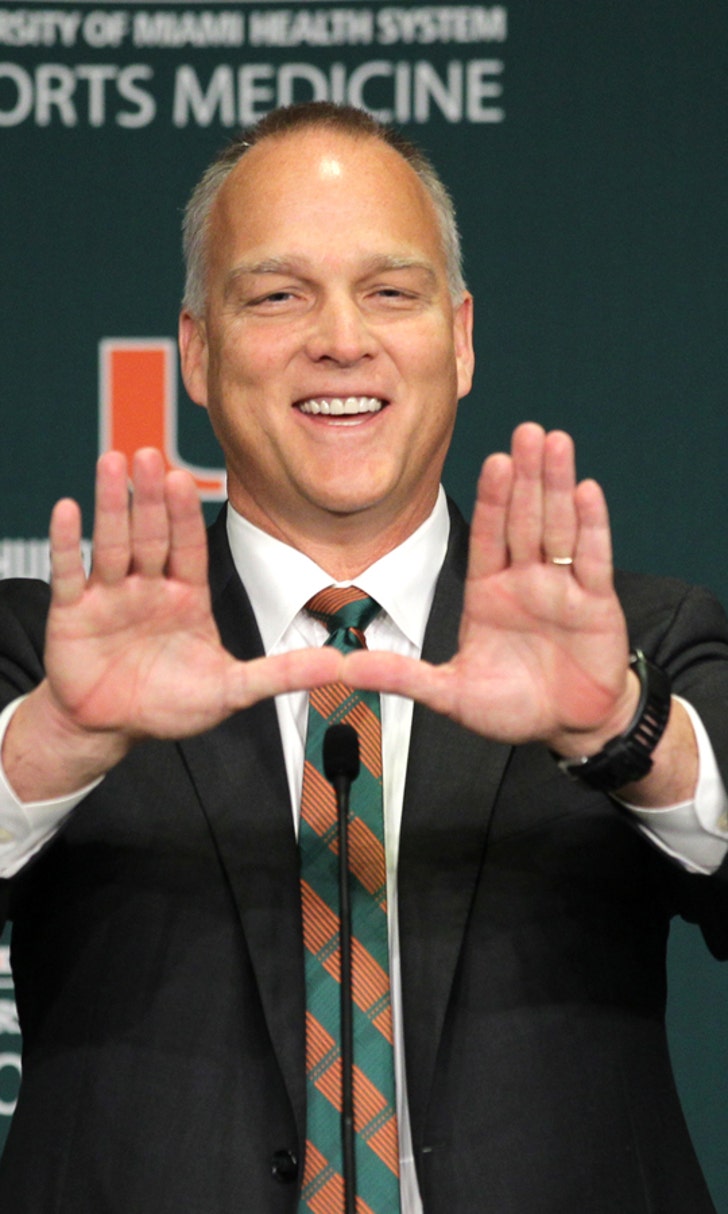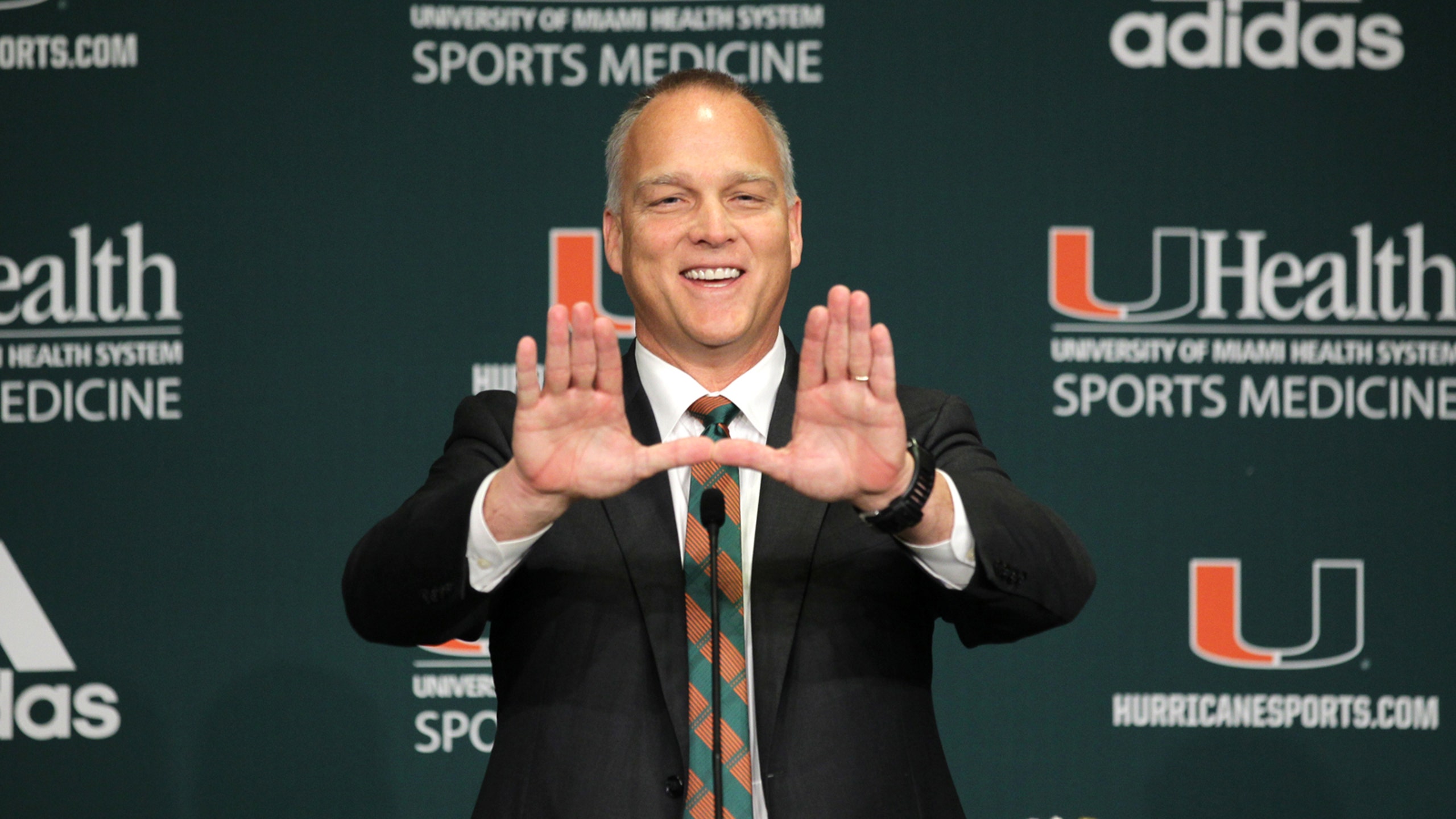 National Signing Day looms large for new Miami coach Mark Richt
BY foxsports • February 2, 2016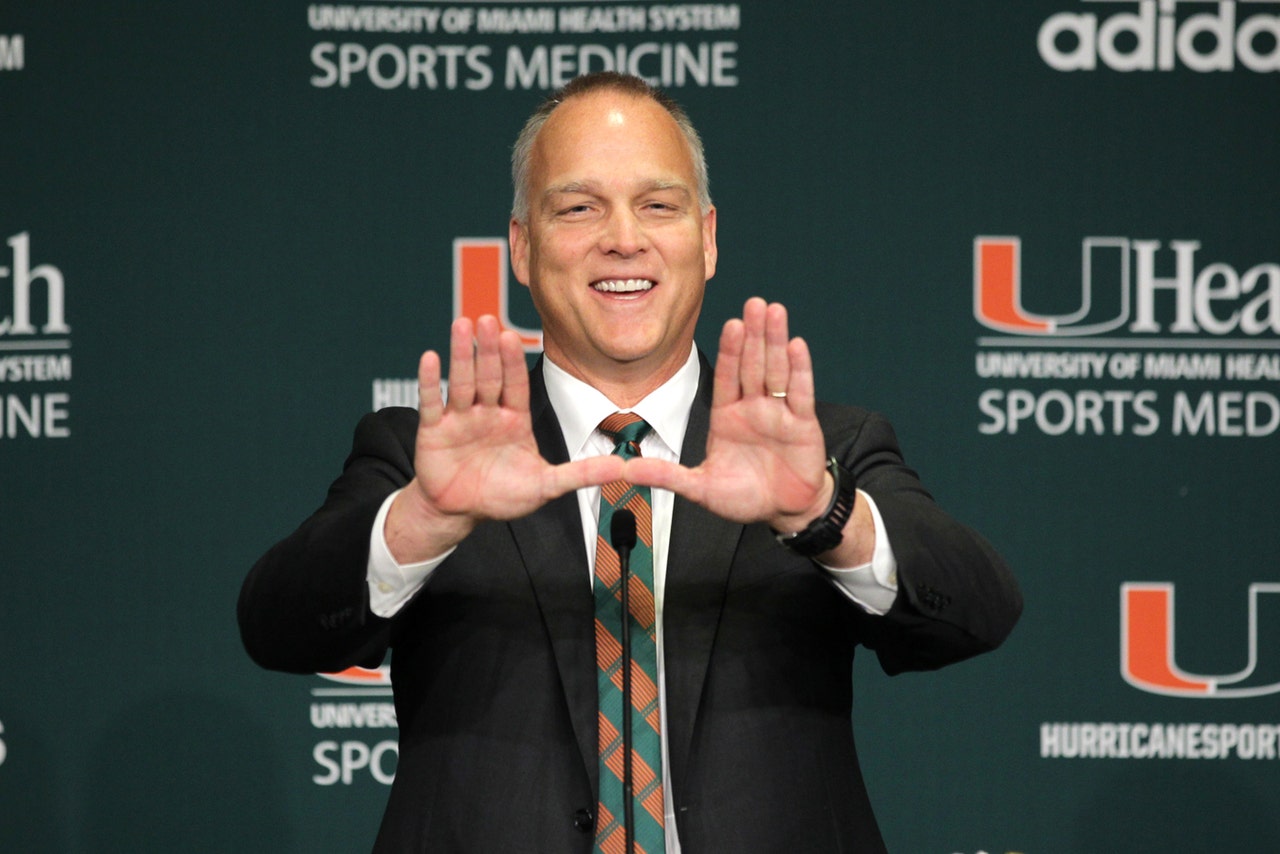 CORAL GABLES, Fla. (AP) -- Mark Richt was serious when he talked about taking a break from coaching in the days that followed his unceremonious departure from Georgia.
That is, until the text messages.
Hundreds from former players arrived within days and each had a similar sentiment. The players were thanking him and saying how the lessons they learned from him still apply to their lives. Plus, in many cases, they added that they wouldn't mind seeing back in Miami colors again.
"If I didn't lose my vigor to begin with," Richt said, "those messages are what reinvigorated me and what motivated me to take this job."
Now the work really begins.
The first big day of Richt's tenure at Miami is Wednesday, the annual signing day. There will be about two dozen incoming freshmen in the group. Some are already enrolled at Miami.
"If you're going to take another job, you want to take a job that gives you a chance to have success," Richt said in an interview with The Associated Press. "When you look at Miami, it's my alma mater, it's a program that has shown it can do it in the past, and it has a recruiting base. It has a lot of the ingredients that you need to have success. And this feels right."
Richt was at Georgia for 15 seasons, won an average of nearly 10 games per year and it still wasn't enough. Officially, it was "mutually agreed" upon that he would step down as coach of the Bulldogs.
In reality, he was shown the door.
The timing couldn't have been better for Miami, and the 1982 graduate of the school was a Hurricane again within days.
"To Mark Richt, being a football coach is not his greatest accomplishment," said Miami radio analyst Don Bailey Jr., who played with Richt in college. "To him, the accomplishment is the player. It's leadership. It's his ability to change people's lives and build and take young men and get them pointed in the right direction. I guess really his best attribute is his example, the journey of his life and where he's been and how he got here again."
Richt's football life has been shaped by some prominent coaches. He played at Miami for Howard Schnellenberger, had a brief stint with the Miami Dolphins under Don Shula, then got his first chance at coaching at Florida State from Bobby Bowden.
There's some of each in his current style. But Bowden -- an openly spiritual man -- had perhaps the most impact on Richt's life. Back in 1986, around when Richt was starting on Bowden's staff, a Florida State player named Pablo Lopez was shot and killed.
Bowden pointed to Lopez's empty chair the next day in a team meeting.
"Coach Bowden said, 'If that was you last night instead of Pablo, do you know where you spend eternity?'" Richt recalled. "And that's when it hit me like a Mack truck."
Bowden said later that he didn't know if Richt always listened in those meetings.
The very next day, Richt went into Bowden's office to ask about the gospel and has devoted his life to Christianity since.
"I worry about what God thinks, not what people think," Richt said. "I care what people think, but I'm driven by what God wants me to do. I see my life through the filter of basically when I lay my head on the pillow at night, do I think God would be pleased with what I did that day? That's the approach I'm taking here."
And on Wednesday, his fingerprints truly get put on the team for the first time.
"My wife and I, we're going to put our lives into this program," Richt said. "We love it. Whether it's the alma mater or not -- and alma mater does mean a lot to me -- it's where we've chosen to try to continue to bless the lives of the people here, the players, the coaches, the community. Anything we can do to serve these people and this place, that's what we're going to do."
---
---