Golden State Warriors
Golden State Warriors
Mike Brown compares Finals return to Cleveland to 'Lion King'
Published
Jun. 6, 2017 11:18 a.m. ET
CLEVELAND (AP) -- Mike Brown happily slid into his normal seat to coach Steve Kerr's left for Game 2 of the NBA Finals. For the first time in weeks the Warriors were whole again.

NBA Finals Game 3 pre and postgame coverage on FOX Sports Ohio

Brown has moved before -- not always so willingly -- and over the next few days he'll return to a familiar place.

Golden State's well-liked top assistant, whose first two stints as a head coach were to nurture a young LeBron James and then pamper Kobe Bryant, is heading to Cleveland, the city that shaped him more than any other.

It's where he was hired twice and fired twice by the Cavaliers, who are paying him until 2020. It's where he raised his two sons. It's where he rooted himself in the community and stayed after losing his job in 2014. And it's where he still has a home and keeps one of his Harleys, which he took for cruises along Lake Erie to clear his mind.

"He loves those Harleys," said Warriors forward Draymond Green. "That just means he has `em in every city he goes to. That's an addiction."

When Game 3 tips off Wednesday night with the Warriors holding a 2-0 lead that feels insurmountable, Brown will be back in a building where he and James appeared in their first Finals together 10 years ago.

In 2007, the Cavs were no match for the powerful San Antonio Spurs, who overwhelmed Cleveland and swept the series. Brown can surely appreciate the irony in coming back as part of a juggernaut.

"Circle of life," Brown said last week. "Like the `Lion King,' everything comes back around, I guess."

Brown's Finals debut must seem like a lifetime ago for the 47-year-old, who guided the Warriors to an 11-0 mark in this postseason while Kerr battled intense pain stemming from back surgeries.

"My guy did OK while I was gone," Kerr said before the Warriors won Sunday night.

https://www.youtube.com/playlist?list=PLx9lDvbwFxUPSoRqjhJHAzaP-PNIMYBF5

During last year's Finals in Cleveland, Brown met with Kerr about joining the Warriors staff and replacing Luke Walton, who was bound for the Los Angeles Lakers. The interview came before the Cavs rallied from a 3-1 deficit, and before Kevin Durant announced he was headed to the Bay Area.

After he was fired for the second time by the Cavs, Brown had stepped outside the coaching circle, choosing instead to watch oldest son Elijah play hoops at New Mexico and filming his other son Cameron's Friday night high school football games. All the while, he stayed connected by talking with San Antonio coach Gregg Popovich, his mentor and former boss.

Facebook Live presented by Wayside Furniture during halftime on FOX Sports Ohio Facebook page

Popovich urged him to join Kerr.

Brown's willingness to accept an assistant's job despite 563 career regular-season wins and 47 in the playoffs underscores his humility. But that's Brown: unassuming, ego-less, the consummate teammate.

And while he hasn't strayed from preparation and the attention he learned growing up in a military family, Brown has shown a willingness to change. He has loosened up. With the Warriors, he had no choice.

Borrowing philosophies from other coaches, Kerr has created a loose atmosphere, believing a less-structured environment allows players to perform more freely and effectively. Kickball games are not uncommon and yoga is practiced regularly. Warriors practices typically begin with loud music booming through loudspeakers.

It can be jarring to outsiders.

"I remember the first few practices, me and Mike, we were new guys and we were looking at each other like: `This is how it goes down here?'" Durant said. "So it was an adjustment for both of us. It was great for me to have Mike to kind of like go through the season with me, and kind of help me out and help me get adjusted. It was different for both of us."

If things had gone differently, Brown might still be Cleveland's coach. Given only one season on his return, he was dismissed despite a nine-win improvement and a colossal jump defensively. He still had four years left on his contract, and unfinished plans.

Brown could be in demand again. Kerr's health may prompt a reshuffling at Golden State, and there are certain to be other vacancies next season.

Brown though, isn't in any hurry to pack up, and he's not viewing his trip to Cleveland as anything more than business.

"I'm not looking at this as Cleveland fired me twice, this is the time to get back at them or is there any extra incentive?" he said. "I just want to win. I just want to be a part of a winning program and be the last team, quote/unquote, standing.

 
---
---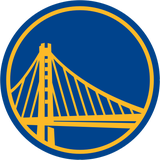 Get more from Golden State Warriors
Follow your favorites to get information about games, news and more
---