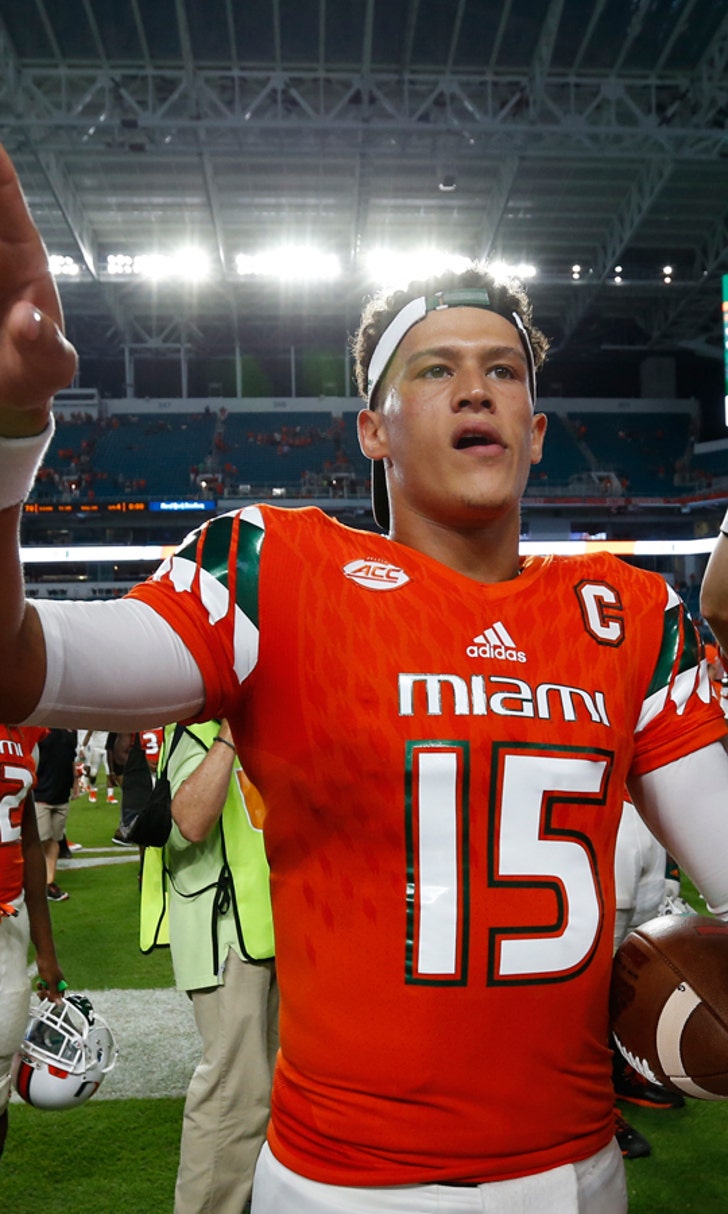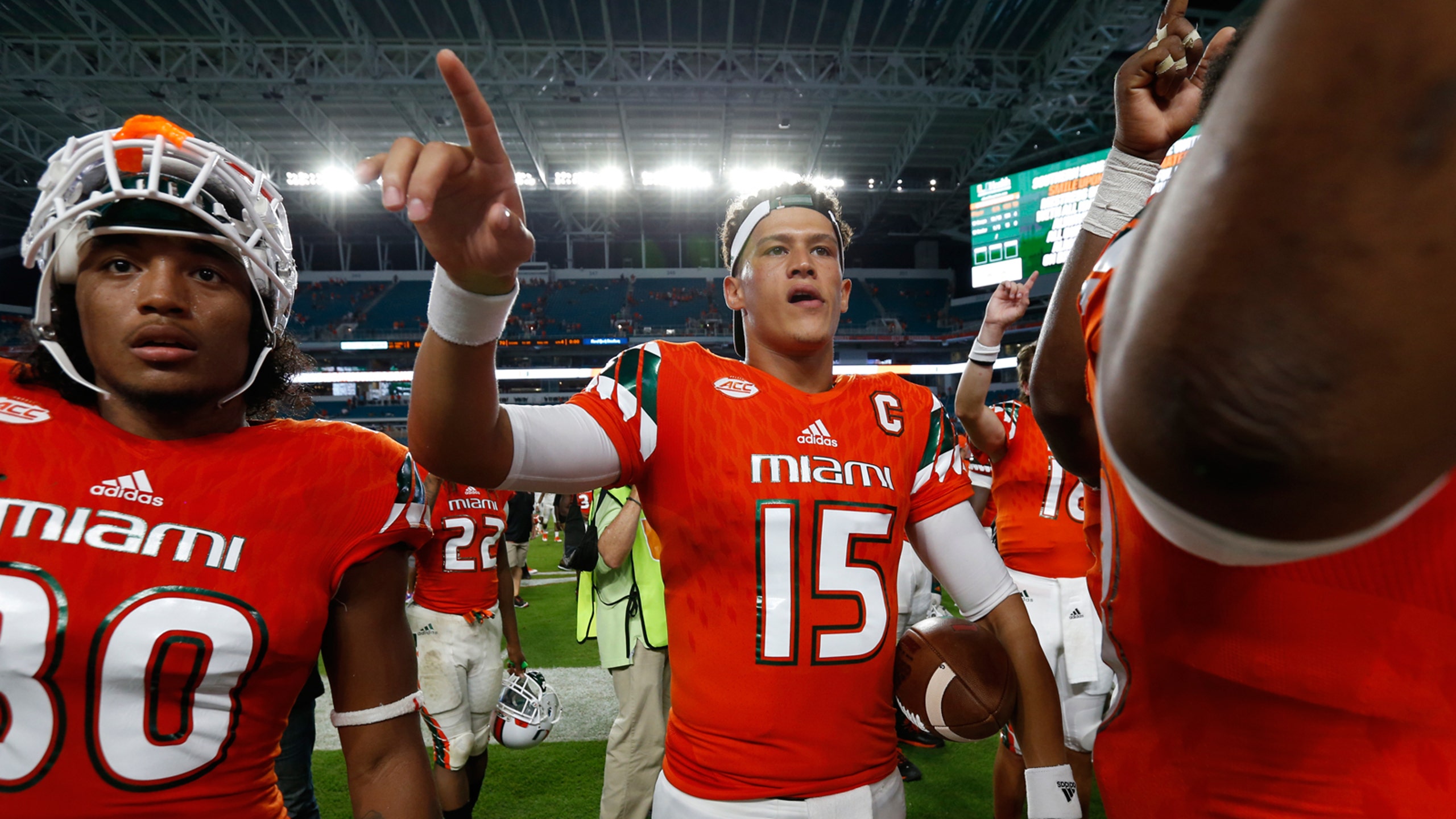 Miami back in top 25 after nearly 3-year drought
BY foxsports • September 6, 2016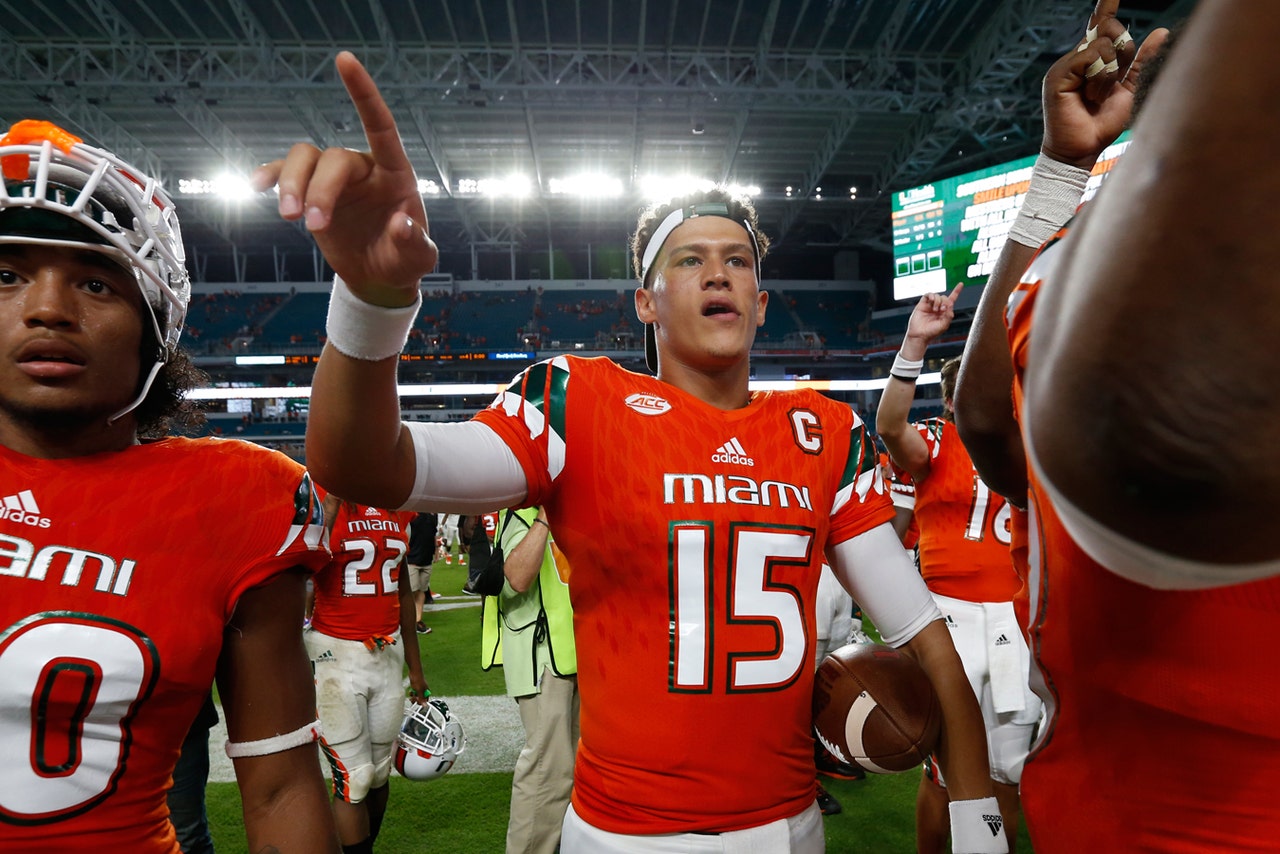 CORAL GABLES, Fla. (AP) -- Miami is back in the AP Top 25, and leapfrogged Florida to get there.
The Hurricanes (1-0) are No. 25 in the ranking released on Tuesday, ending a 39-poll drought that started Nov. 17, 2013. Miami got the 26th-most points in the preseason poll, one spot behind the Gators -- and they flip-flopped this week, even though Florida also won its opener.
Miami defeated Florida A&M 70-3. Florida beat UMass 24-7.
"It's a good feeling but it's nothing to get too happy about," Miami receiver Braxton Berrios said. "It's not like it's our first time. That should be the standard. That shouldn't be something we get overjoyed about and I don't think we will."
Only eight current Miami players have appeared in a game in which the Hurricanes were ranked. Quarterback Brad Kaaya was a high school senior the last time it happened.
And for new Miami coach Mark Richt, it's actually a slight cause for concern.
Richt decided to not allow freshmen to speak to reporters Tuesday, in part out of worry that things -- like a big win and a poll return -- happening so quickly may be causing an erosion of concentration.
"The whole team is human, obviously," Richt said. "And when people say `Wow, you did great, you did great, you did great,' the more of that, the less they tend to focus and then they start believing, `Man, I'm pretty good.' And when you start thinking you're pretty good is when you get whupped. ... I'm just trying to slow down the train, just for a little bit."
Miami's 67-point win over an outmatched opponent to start the season was the third-largest margin of victory in school history, yet didn't seem like a cause for wild celebration. And the players who did speak Tuesday seemed less-than-impressed by the notion of Miami being back in the Top 25, saying the team has bigger goals to think about.
"Everything, I feel, is overrated," running back Joe Yearby said.
This is the first time that Miami has been in The Associated Press Top 25 after the first full weekend of games since 2010.
---
---