National Football League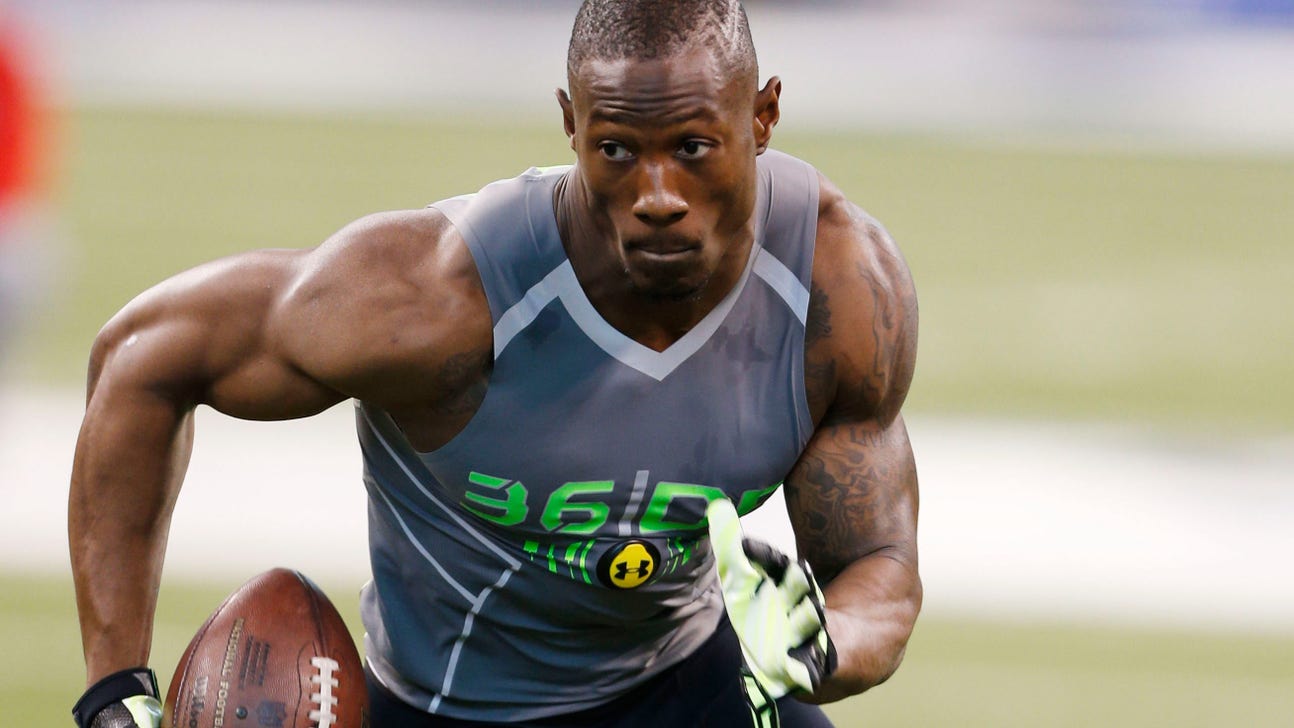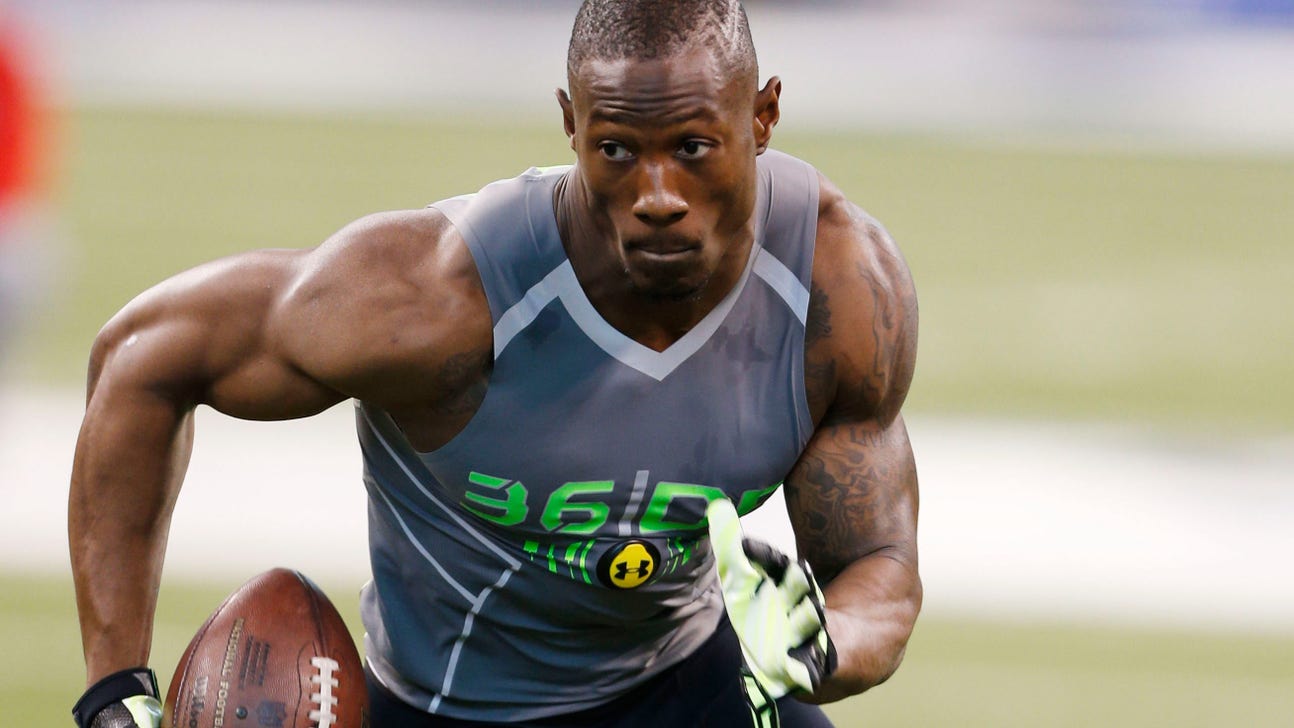 National Football League
Lions Notes: Rookie Nevin Lawson in good situation
Published
Aug. 7, 2014 5:54 p.m. ET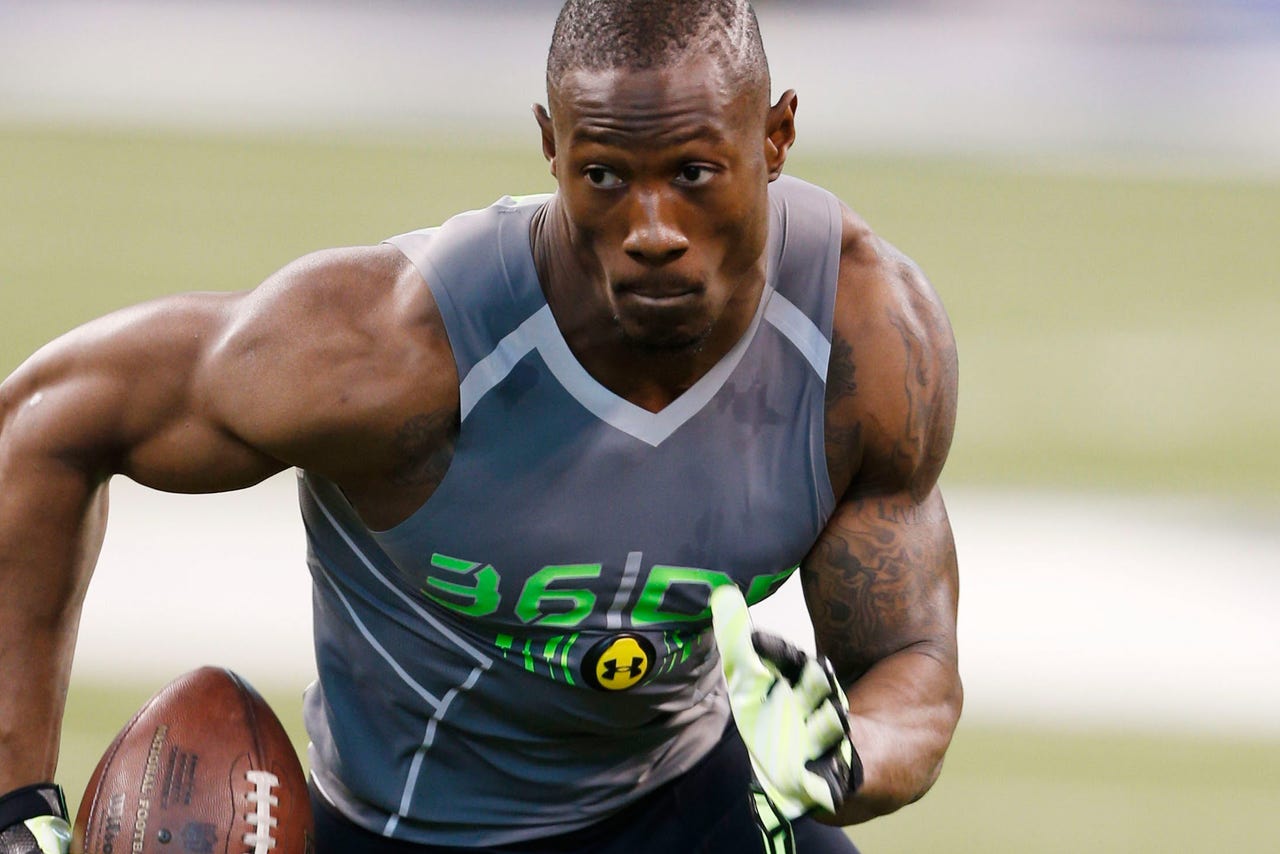 ALLEN PARK, MICH. -- Nevin Lawson appears to be in a good situation for a rookie cornerback.
In practice, he gets to face receivers like Calvin Johnson and Golden Tate.
"Heck of an experience," Lawson said of Johnson. "He's one of the best receivers and going against him definitely gets you better."
That will certainly help him against some of the quality receivers in the league.
"As a competitor you want to go against the best and that's the only way you can get better is by going against great opponents," Lawson said. "I'm definitely excited about that. That's my job. This is the NFL, you're definitely not going to go against average receivers."
Lawson also has the benefit of having veterans like Rashean Mathis in camp. Mathis has some advice for the youngster.
"Just watch someone you respect and grab his coattails," Mathis said. "Because if you try to do it by yourself, it could be a long process. It's a team sport, it's the ultimate team sport and you have a lot of guys that are in your corner that want you to do well. If he does well, we do well so you have a lot of guys pulling for you."
Lawson, selected by the Lions with the 133rd overall pick in the fourth round of the draft, is going through the same adjustments his fellow rookies are.
"The biggest adjustment is just coming out here and continuing to practice like a pro," Lawson said. "In college it wasn't so intense. In the NFL, the practices are real intense. Every day you're expected to come out here and perform and execute and play at a high level."
Mathis said everyone thinks the speed of NFL games is the biggest adjustment, but he believes it's something else.
"I think it's more mental," Mathis said. "It's a lot more mental than people give it credit to be. If you're plugged into the right system around the right guys, that can help tremendously. And I think he's in a good system around a lot of good guys so he'll fare well."
Lawson said he's getting more familiar with the defensive scheme the Lions have.
"I wouldn't say I'm 100 percent down pat with everything but I'm definitely close," Lawson said. "I'm definitely (more) comfortable than yesterday and the day before and when I first got here. I feel like I'm getting better every day and that's the goal."
Although Lawson will likely be the team's fifth cornerback, Mathis believes he can contribute.
"He's a smart guy," Mathis said. "He's a good football player as well. He's a good guy off the field as well so his character, he's young and he's still growing but you can tell he could be around this league if he stays healthy for a very long time. So there's a lot of upside to him. It was a well-taken draft pick."
Although much of the hype is surrounding the appearance of Cleveland Browns rookie quarterback Johnny Manziel this Saturday, Lawson isn't really thinking about that.
"I'm just excited because it's my first NFL football game more than anything," Lawson said. "It's just another opponent, it's my first time in an NFL game so I'm more excited for myself."
LIONS PICK UP FLORENCE
With a roster spot open, the Lions picked up veteran Drayton Florence Thursday, signing him to a one-year contract.
Florence, 33, played eight games for the Lions in 2012. He had 19 combined tackles and one interception.
"He's a guy that has experience and background so he just gives us another veteran player that certainly can come in and bolster our roster and make it even more competitive, which is a competitive situation now, even more so," Caldwell said.
Florence played in 14 games with the Carolina Panthers last season.
"He's a savvy vet," Mathis said. "This is his 12th year as well as mine so he knows football. Smart guy, he's been around the block a couple times. Knowledge is always good. To have another leader, another guy in the room that can show the young guys how it's done."
NOT PRACTICING THURSDAY
Among those who did not practice Thursday was Calvin Johnson, who did participate in Wednesday's practice at Ford Field.
"He had an excused absence today," Caldwell said. 
Caldwell was asked whether Johnson might be available for Saturday's preseason game against Cleveland.
"I expect him to be available, yes," Caldwell said, declining to say whether they had decided which veterans would play.
Tight end Eric Ebron remained out for the second straight day with an undisclosed injury.
Guard Darren Keyton, who left Wednesday's practice with an arm injury, did not practice Thursday. 
Linebacker Cory Greenwood also did not practice.
Despite the absences, Caldwell was pleased with what took place.
"We had a little bit shorter session (Thursday) but I think the guys are improving, they're a little bit better, working at it," Caldwell said. "We just tried to give them a lot of different team situations, more so than anything else. And we got a lot of young guys some work."
SCARE FOR IHEDIGBO; AUSTIN'S STATUS UNCERTAIN
Veteran safety James Ihedigbo limped off the field at one point during practice.
Trainers looked at his lower right leg.
"Just typical training camp aches and bruises," Ihedigbo said. "Got kicked in the calf -- nothing serious."
Guard Rodney Austin was not able to finish Thursday's practice because of a lower-body injury.
TRAFFIC ISSUES FOR SATURDAY
If you're coming to Saturday night's preseason game, be aware that I-94 between I-75 and M-10 will be closed from Friday at 9 p.m. to Monday at 5 a.m.
They're going to demolish the west half (southbound lanes) of the Woodward Avenue overpass above the freeway as part of the M-1 RAIL streetcar project.
---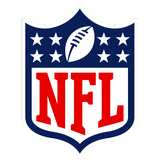 Get more from National Football League
Follow your favorites to get information about games, news and more
---