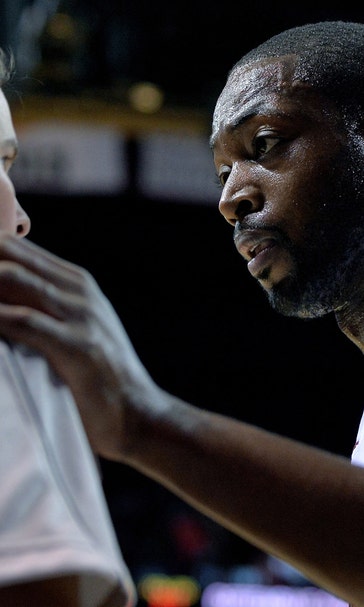 Heat notes: Vintage Wade sparks another comeback for Miami
BY foxsports • October 21, 2014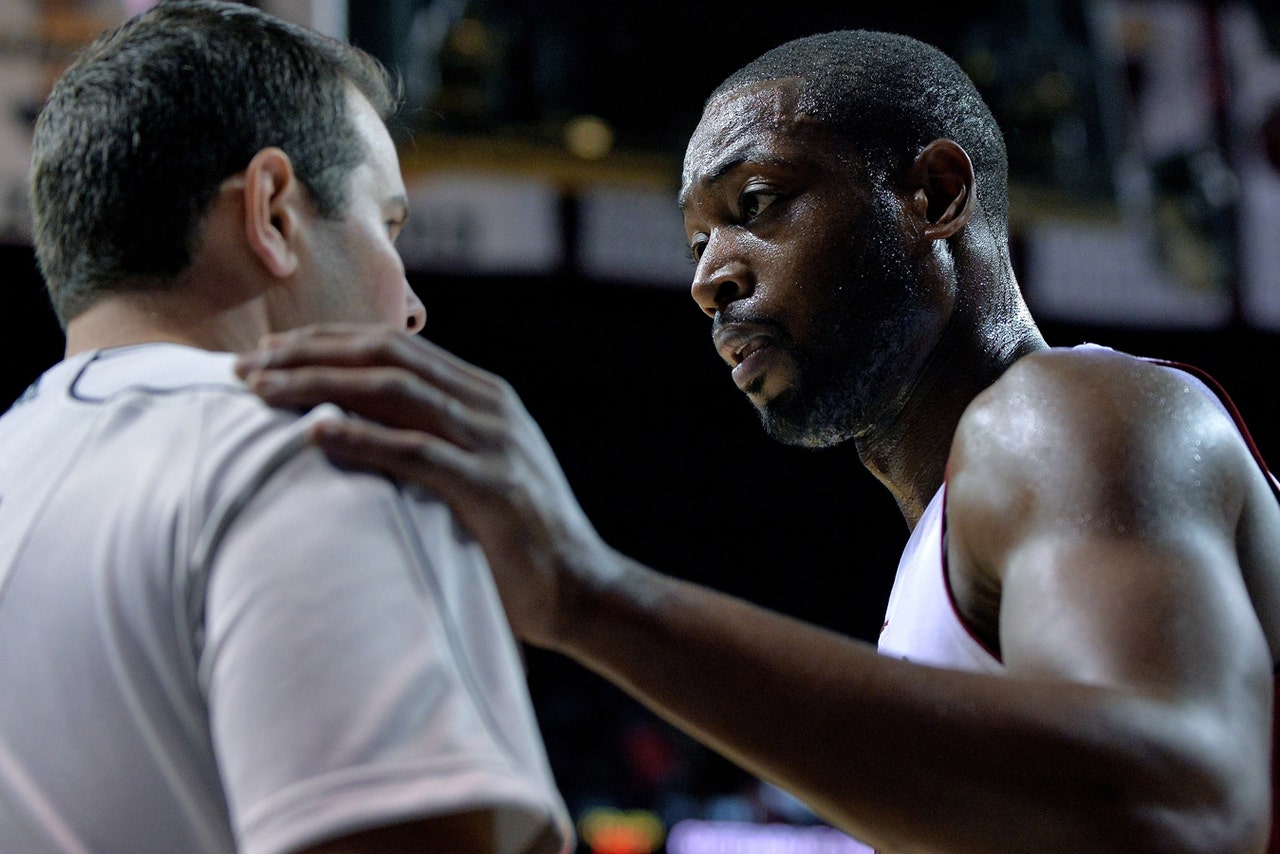 MIAMI, Fla. -- The preseason is a time when teams can try new schemes, use different rotations and work out kinks. For the Miami Heat, familiar issues from seasons past are already manifesting themselves.
Though they pulled off the 90-85 victory against the Houston Rockets on Tuesday for their third straight win to boost their preseason record to 3-4, the Heat once again had trouble at the start of the game defending the 3-point line and the paint while also being out-rebounded.
The tone was set from the start, with the Rockets racing out to a 12-point lead in the first quarter on the strength of their outside shooting, with four different players all converting from beyond the arc. Once that opened up and the Heat defenders were forced to close out more tightly, the Rockets were able to take advantage of their inside game led by Dwight Howard.
"They're a great shooting team," head coach Erik Spoelstra. "You have to try to disrupt them and get them off their rhythm. But boy, they've got a lot of pieces there that can pound you in the paint, off drives, off pick-and-rolls and they can stretch you out all over the place."
By the end of the first half, Howard and James Harden each had 15 points. With one 3-pointer compared with eight for the Rockets in addition to being outscored 12-2 on second-chance opportunities by halftime, the Heat found themselves once again playing catch-up in the second half.
ANOTHER COMEBACK
In what has become a common theme during the preseason in both wins and losses, the Heat stormed back into the game in the second half with a combination of reserves and starters leading the charge. With Harden and Howard cooling off, the Rockets were no longer as dangerous a team without another player scoring in double digits.
The template for winning games has been set with the Heat getting results with extra hustle, winning 50-50 balls, limiting turnovers and spreading the floor to find the open shooter.
"We understand that we have so much work to do but this last week, guys have taken it to another level when it comes to correcting their mistakes," Wade said. "We're gaining more confidence with each other. The main thing for us to be successful is going to be how well we take care of the ball and how well we can try to rebound the ball. If we do that, we'll give ourselves a chance to win."
A 14-3 Heat run to end the third quarter put them in the driver's seat to close out the game with Mario Chalmers and Chris Bosh the catalysts. Chalmers made his presence felt on both sides of the court with 13 points and four steals while Bosh scored 13 in the second half to finish with 22 points.
"It was a struggle," said Bosh. "I'm just glad that we had the defensive focus late in the game to execute and get the ball where we needed to. Every time we step out there we want to win so I think the fellas did a great job tonight."
VINTAGE PERFORMANCE
Dwyane Wade was the Heat's lone bright spot in the first half with 17 points on an efficient 8-of-10 shooting, where he was able to score on a variety of moves including mid-range spin shots and aggressive moves to the basket.
"We wanted to come to him early tonight," Bosh said. "That's going to be one of our focuses during this season is to get the ball in his hands early, get him activated early. When he does that, we all know what he's capable of."
Though he wasn't nearly as dominant in the second half, he closed the door on the Rockets with a midrange shot with less than 40 seconds left in the game to finish with 26 points and six assists.
"I knew I was going to come out and be aggressive," Wade said. "It was good tonight playing in the fourth quarter, trying to get those fourth quarter legs."
INJURY UPDATE
Before the game, Spoelstra indicated his entire roster apart from Josh McRoberts was available for Tuesday's game.
"If you ask him he would've wanted to play tonight," Spoelstra said. "We're being very patient and diligent with this. It's still early. Everybody is anxious. He's anxious. He's been able to practice now. He's been getting stronger and better conditioned every day."
More good news came with the confirmation that Justin Hamilton was cleared for full contact play after being sidelined with a minor heart ailment at the start of training camp.
"He's playable," Spoelstra said. "He's been doing everything for the last month. He just hasn't done contact. He"s been doing all the rhythm things."
You can follow Surya Fernandez on Twitter @SuryaHeatNBA or email him at SuryaFoxSports@gmail.com.
---
---