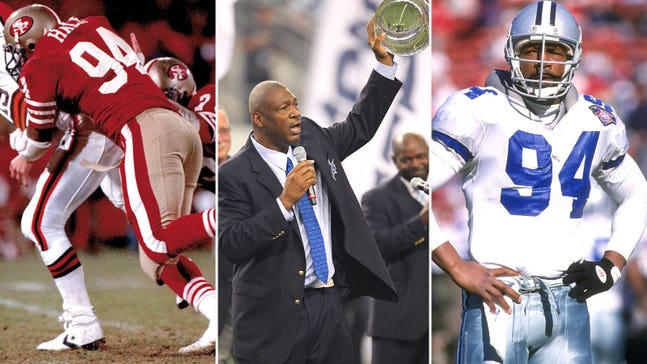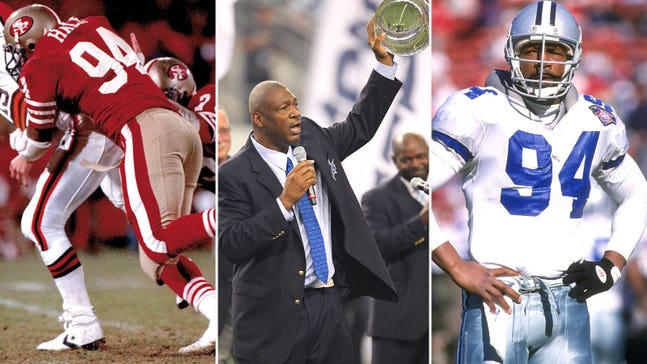 Former Cowboy Charles Haley fine with good or bad Hall-of-Fame news
Published
Jan. 31, 2015 4:17 a.m. ET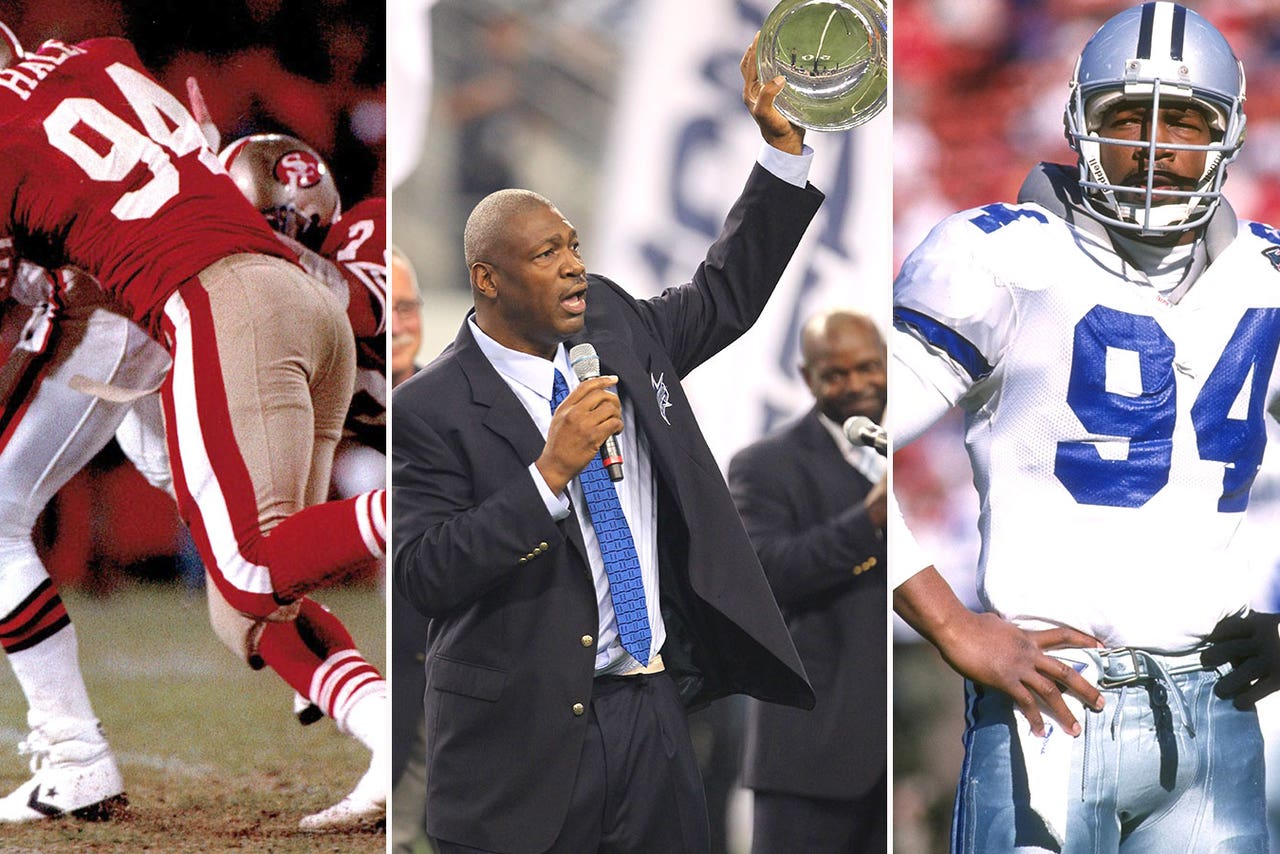 PHOENIX - The years haven't made Charles Haley any less imposing. He still has the type of commanding presence that once intimidated offensive tackles.
He's been on somewhat of a goodwill tour the last few years while knocking on the door of the Pro Football Hall of Fame. Here's hoping his wait ends Saturday. 
Haley, the only player with five Super Bowl rings, said he'll be fine either way. He's cleared bigger hurdles than this when you consider his struggles with mental illness.
"The thing I love about when I played is I got a chance to play for some of the greatest coaches and with some of the greatest players," Haley told 103.3 ESPN's "The Afternoon Show" on Friday. "The Hall of Fame is an individual award. Team awards meant the most to me."
Haley has grown to appreciate some of the men he clashed with early in his career. On Friday, he talked about how his defensive coordinator with the 49ers, George Seifert, taught him what every defender on the field was supposed to do. Haley said he took the same approach when he joined the Cowboys in Aug. 1992.
Former Cowboys Pro Bowl tight end Jay Novacek surprised Haley on radio row Friday.
"A lot of players, and I was one of them, need the right players and the right system," said Novacek. "Any team in the NFL, Charles would've been an impact player just like he was with us. If that is true, he deserves to be in the Hall of Fame."
The momentum for Haley continues to build. Let's hope it shows up in the voting room Saturday. 
MORE FROM FOX SPORTS SOUTHWEST: 
- Highest paid coaches in college football
- Ranking NFL quarterback salaries
- Oldest player on every NBA team
---
---