Golden State Warriors
Golden State Warriors
Familiar faces set to battle in Cavaliers-Warriors next chapter
Published
May. 31, 2018 5:37 p.m. ET
OAKLAND, Calif. -- LeBron James and Kevin Durant go head-to-head for the third time in seven years while the Cleveland Cavaliers and Golden State Warriors square off for the fourth straight season when the NBA Finals open Thursday night on the court of the defending champions.

The Warriors, by virtue of a 58-50 edge in wins during the regular season, will have the home-court advantage in the best-of-seven series.

Golden State won its three home games by a total of 50 points in last year's Finals, avenging a dramatic 4-3 loss the previous year with a 4-1 romp past the Cavaliers for its second championship in three seasons.




The 2017 Finals mano-a-mano was the first for James and Durant with the Cavaliers and Warriors, respectively. They afforded Durant a shot at individual revenge for a 2012 championship showdown in which James led Miami to a 4-1 triumph over Durant's Oklahoma City Thunder.

James' superior all-around skills were on center stage in the 2012 meeting. He was outscored 30.6 to 28.6 points per game by Durant in the series, but more than made up for it with a series-leading 51 rebounds and 37 assists.

Durant, who left Oklahoma City for Golden State on the eve of the 2016-17 season, had a much more well-rounded approach to last year's Finals. He outscored James again (35.2-33.6) while also contributing 41 rebounds and 27 assists to the Warriors' dominance, and at the same time playing a role defensively in James' series-high 21 turnovers.

Surely, both rivals, as well as both teams in general, respect each other on the eve of the fourth consecutive showdown.

"They've got four Hall of Famers on their team," James said of Durant, Draymond Green, Stephen Curry and Klay Thompson. "And I didn't even mention their head coach (Steve Kerr). Their head coach is the one who kind of puts it all together, makes it all flow. When it comes to team sports, that's something that you would hope that you could be a part of."

Kerr recalled mentor Gregg Popovich's approach when the San Antonio Spurs encountered James and the Heat in the 2013 Finals.

"The Spurs were going underneath on every screen just daring him to shoot," Kerr said. "Contrast that to now where he's shooting fadeaway threes from 30 feet to close games out. It is pretty remarkable when you've got a guy who is already considered one of the top few players ever to play the game can make that much improvement late in his career."

The Warriors and Cavaliers met twice in the regular season, but it might not be wise to read too much into the results.

For one thing, the games came within a 21-day span in the first half of the season, with Golden State winning both.

But, perhaps more significantly, both teams' road to the Finals were paved with impressive wins over rivals that had held a regular-season advantage.

The Cavaliers, seeded just fourth in the Eastern Conference, had been thumped by 34 points in their only regular-season visit to top-seeded Toronto. But in the playoffs, Cleveland used consecutive wins in Canada to begin a shockingly easy four-game sweep in the Eastern semifinals.

That earlier loss at Toronto, by the way, came just four days before Golden State's win at Cleveland in January, at a time when the Cavaliers were mapping in-season changes.

The Warriors, meanwhile, lost two of three to Houston in the regular season and were relegated to second seeding behind the Rockets in the Western finals, before winning twice in Texas -- including Game 7 on Monday -- to eke out a narrow advancement.

Golden State will be seeing Cleveland for the first time since the Cavaliers jettisoned almost half their roster at the trade deadline in order to bring in four Western imports -- George Hill from Sacramento, Rodney Hood from Utah and Jordan Clarkson and Larry Nance Jr. from the Los Angeles Lakers.

Only Hill played a significant role in Cleveland's seven-game dismissal of Boston in the Eastern finals, but it should be noted that three of the four enjoyed a measure of success against Golden State for their previous teams.

Hill contributed 16 points to arguably Sacramento's most impressive win of the season, a 110-106 triumph at Golden State in November; Clarkson burned the Warriors for 21 points two days later for the Lakers; and Hood bombed in 26 for Utah in his only meeting with Golden State this season.


---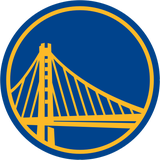 Get more from Golden State Warriors
Follow your favorites to get information about games, news and more
---