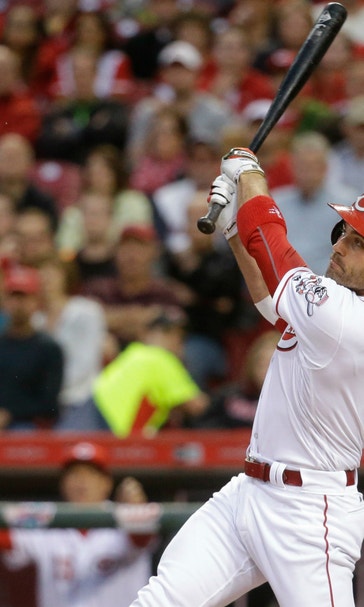 Daily Fantasy Baseball Advice for May 6
May 6, 2016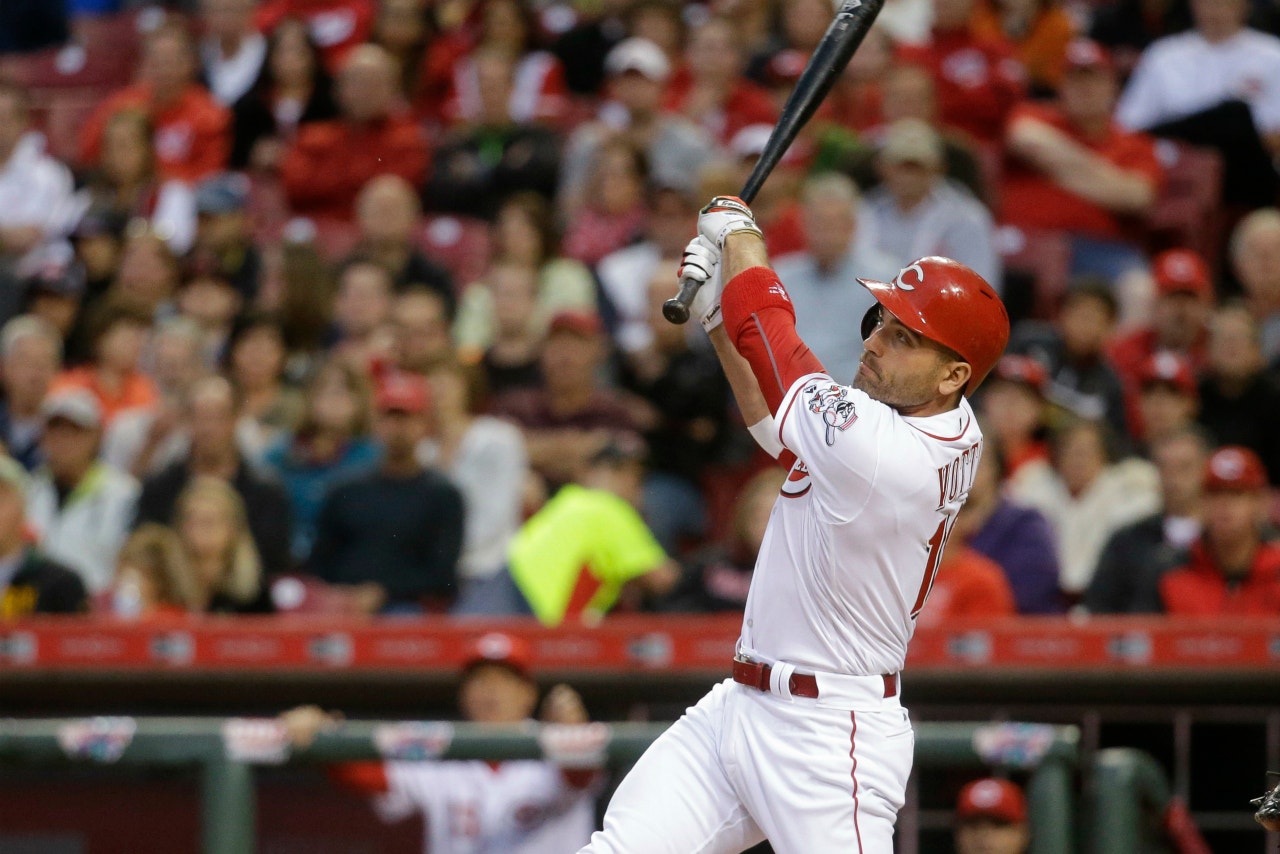 Welcome to today's daily fantasy post! Remember that you can find our posts on the brand-spanking new DFS home page, as well as the fantasy page. Bookmark those sites now!
Also, please scroll to the bottom of this article to see the latest tweets from Ryan Fowler (@FOXSportsFowler), D.J. Foster (@FOXSportsFoster), Adam Meyer (@FOXSportsMeyer) and me (@jhalpin37). That way, if information surfaces for any last minute changes, you can see our thoughts instantly.
5 Things to Watch:
1. These are the four games with the highest over/unders, provided by OddsShark...
2. It's Friday in Wrigleyville. So, that means we miss out on the visiting Max Scherzer on the hill. It's probably for the best. His Nats are barely favored.
3. Rain in is the forecast at Camden Yards. Again, probably for the better, since the Orioles offense has been anemic lately. In three of the past four games, Baltimore has scored one run or less.
4. For the BvP audience, Jacoby Ellsbury is 12-28 (.429) with four home runs against Rick Porcello. In smaller sample-sizes, Miguel Cabrera and Gregory Polanco are both  8-13 (.615) against their opposing starting pitchers, Cole Hamels and Carlos Martinez.
5. Hopefully, Jacob deGrom's outing on Thursday night didn't leave too much of a sour taste in your mouth because his teammate, Noah Syndergaard, will be a popular pitching option on Friday. The NYM/SD game has the lowest over/under of the evening (6.5 total runs) and the Mets are a -144 favorite. Thor has also struck out at least six batters in every performance in 2016.
Yesterday's recap:
John Halpin told you to lock in Jose Altuve (must-start) and Edwin Encarnacion (deal o'day) on Thursday and they both has huge games. Don't forget to send him a "thanks" on Twitter (@jhalpin37) if you scored some big bucks.
Must-Start of the day: Joey Votto, CIN
Last year, Votto had a .235 ISO against righties. He's only at .159 this season, but I would still utilize him in a game with a decent-sized over/under.
Deal of the day: Drew Pomeranz, SD
A deal in two-starting pitcher DFS sites is Pomeranz. As I mentioned in the "5 Things," his game has the lowest over/under and Pomeranz has struck out at least five batters in every start this season.
Avoid of the day: Freddie Freeman, ATL
He is 1-12 (.083) with six strikeouts against Zack Greinke.
Stack(s) of the day: Milwaukee Brewers or Cincinnati Reds
This is a tough call. These teams play each other in a game where no one stands out as the favorite, yet the over/under is 8.5 runs. The Brewers have scored a league-high 45 runs in the past week. However, the Reds have scored the third-most runs at home this season (79 runs in 17 games). In a perfect world, you could stack both and this game would reach double-digit runs. If I had to lean one way, I think it's easier to stack Reds players.
Starting pitchers:
Noah Syndergaard, NYM - (See "5 Things")
Madison Bumgarner, SF - After the Rockies scored 17 runs on Thursday night, people might avoid choosing the Mad Bum on Friday, which would be beneficial to you. Bumgarner has struck out at least seven batters in five-consecutive starts and hasn't allowed more than two earned runs in three-straight outings. Also, at home, he is a career 40-27 with a 2.85 ERA in 89 starts.
Drew Pomeranz, SD - "Deal of the day."
Catchers:
Jason Castro, HOU - Against right-handed pitchers, Castro has a .267 ISO (two homers and two triples) in 2016.
Victor Martinez, DET - On sites where V-Mart is catcher-eligible, he has a .235 ISO against lefties.
First basemen:
Joey Votto, CIN - "Must-start of the day."
Chris Carter, MIL - Your decision at first base should be determined by which stack you like the most: Reds or Brewers. Carter has a .453 ISO against righties, if that helps.
Second basemen:
Robinson Cano, SEA - He's crushing righties in 2016 to the tune of a .408 ISO.
Ian Kinsler, DET - The Tigers leadoff hitter has a .261 ISO against lefties in 2016.
Brett Lawrie, CWS - He has a .214 ISO against right-handed pitchers in 2016.
Third basemen:
Kyle Seager, SEA - He has a .279 ISO against righties in 2016.
Todd Frazier, CWS - Though he's been in a slump, Frazier still has a .247 ISO against righties this season.
Nick Castellanos, DET - He is raking in 2016. Castellanos has a team-leading .333 ISO against left-handed pitchers this year. 
Shortstops:
Zack Cozart, CIN - This year, he has a .226 ISO against righties.
Jonathan Villar, MIL - He's a leadoff hitter in a game where we would love to stack either team.
Outfielders:
Jay Bruce, CIN - In a Reds stack, his .294 ISO against righties is perfect.
Ryan Braun, MIL - He has a .209 ISO against righties this season.
Leonys Martin, SEA - He doesn't bat high in the order, but Martin is starting to swing a mean stick. He has a .208 ISO against righties this year.
Seth Smith, SEA - He normally bats second for Seattle and Smith has a .206 ISO against right-handed pitchers.
Adam Duvall, CIN - With some expensive pitchers on this slate, Duvall provides some salary relief. He has a .328 ISO against righties this year.
Alex Presley, MIL - In your Brewers stack, Presley's .333 ISO is perfect for a cheap addition.
---
---