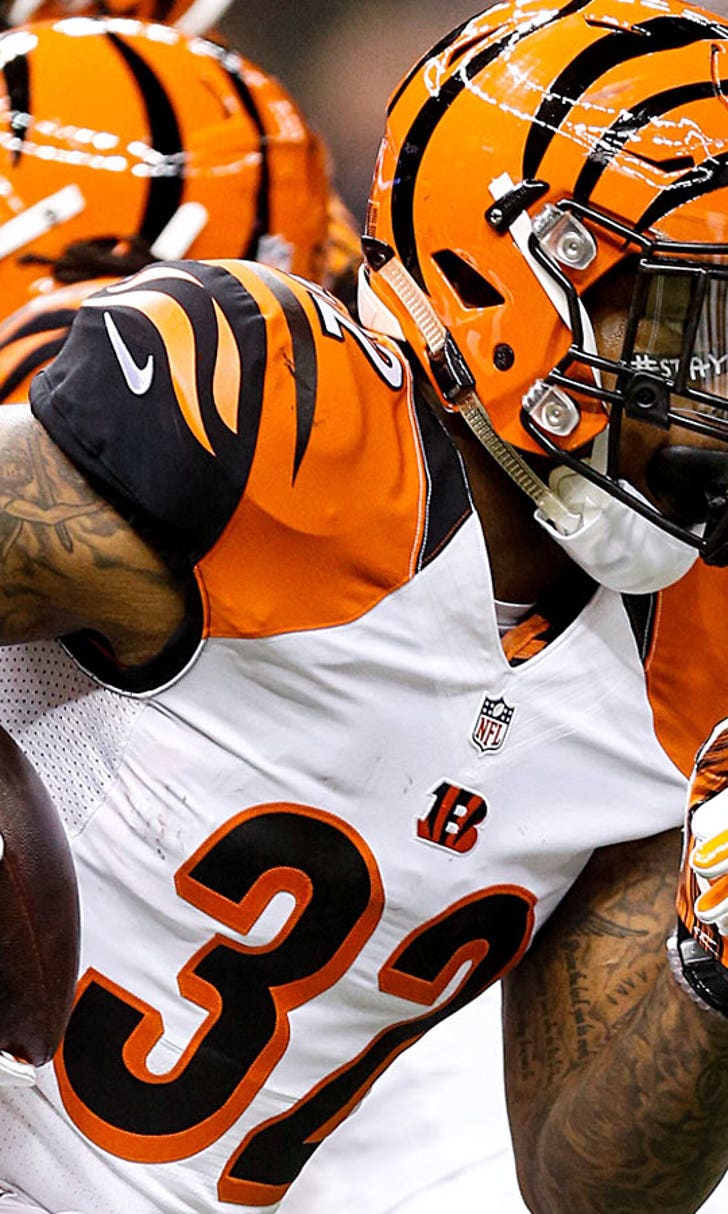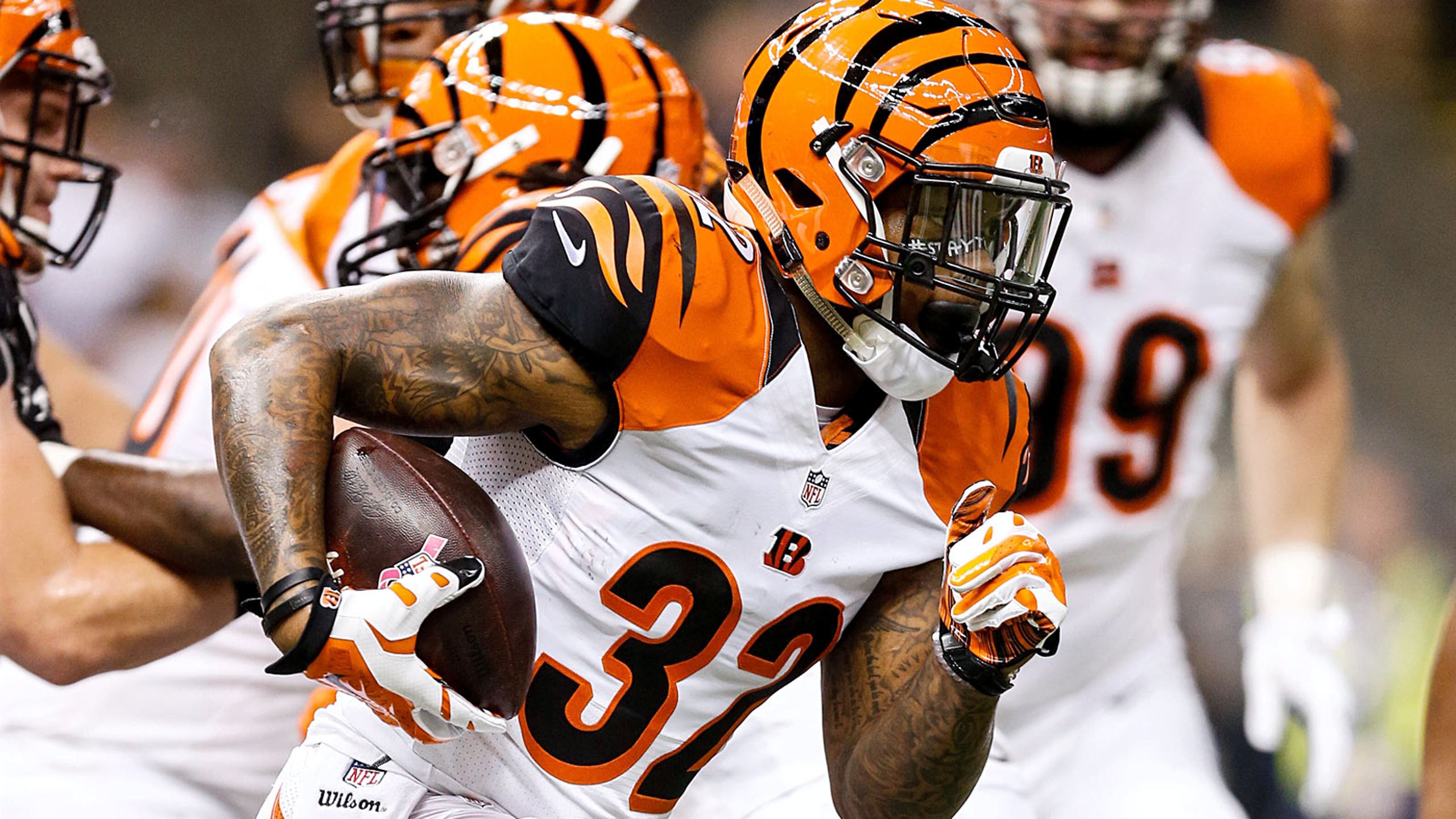 Clutch: Hill's long run helps Bengals beat the clock before halftime
BY Sid Saraf • November 16, 2014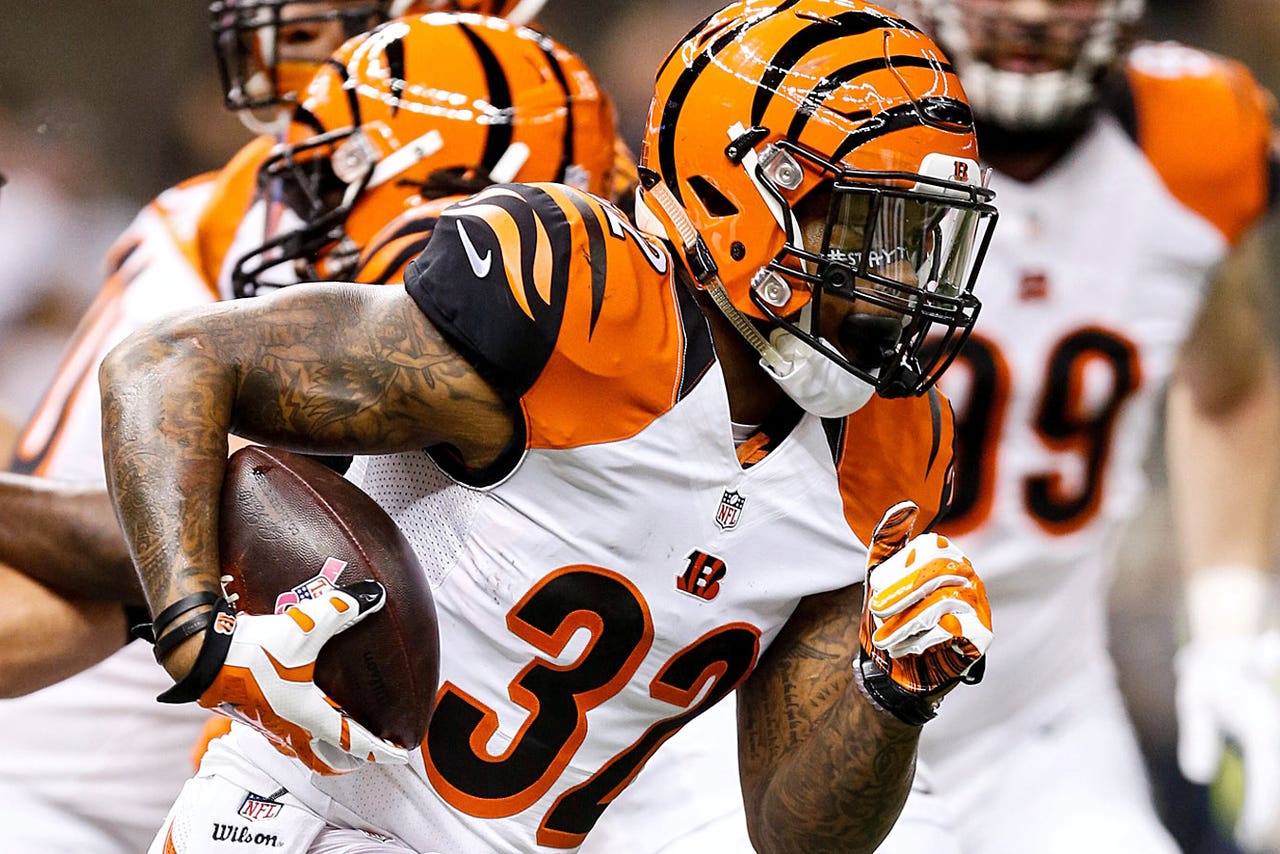 The Cincinnati Bengals were in a good spot, holding a seven-point lead with time running out in the first half against the New Orleans Saints on Sunday.
With a first-and-10 from their own 14-yard line, the Bengals called a simple run play, more than likely designed to kill the remaining 14 seconds left on the clock. But that's when Jeremy Hill took over: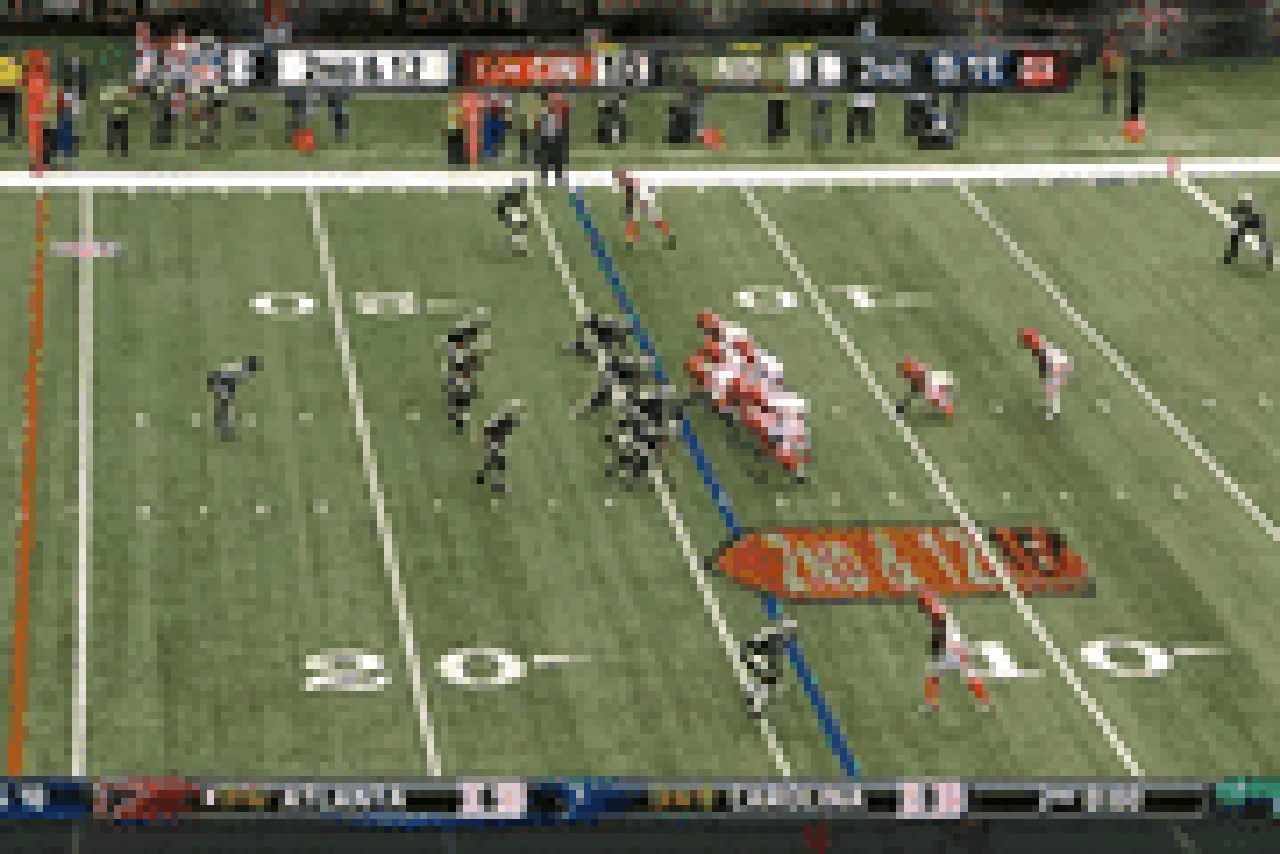 Hill suddenly found some daylight and sprinted up the field. He almost made a critical error by not getting out of bounds, but he was brought down before time expired, and the Bengals were able to call a timeout with 1 second left. On the next play, Mike Nugent kicked a field goal to give Cincinnati a 10-point advantage going into the second half.
That's clutch.
---
---