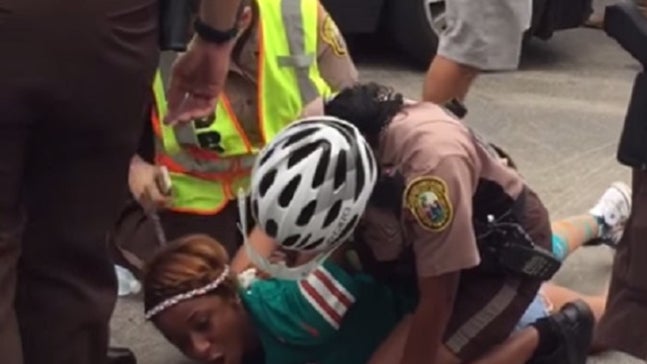 Charges downgraded for wife of Dolphins player Brent Grimes
Updated
Mar. 4, 2020 7:27 p.m. ET

MIAMI (AP) -- Prosecutors are downgrading the charges against a Miami Dolphins player's wife who was arrested outside the stadium after a game last month.
Miko Grimes was facing charges of disorderly conduct, battery on a police officer and resisting arrest with violence. But prosecutors said this week that they decided after reviewing the evidence to only charge her with resisting an officer without violence and disorderly conduct.
Grimes is the wife of cornerback Brent Grimes. She was arrested last month after authorities say she disobeyed an officer's command to stop and became belligerent and screamed profanities. Police say she charged one officer while flailing her arms, and that when an officer grabbed her in a bear hug and threw her on the ground, Grimes kicked her feet and tried to get up.
---
---