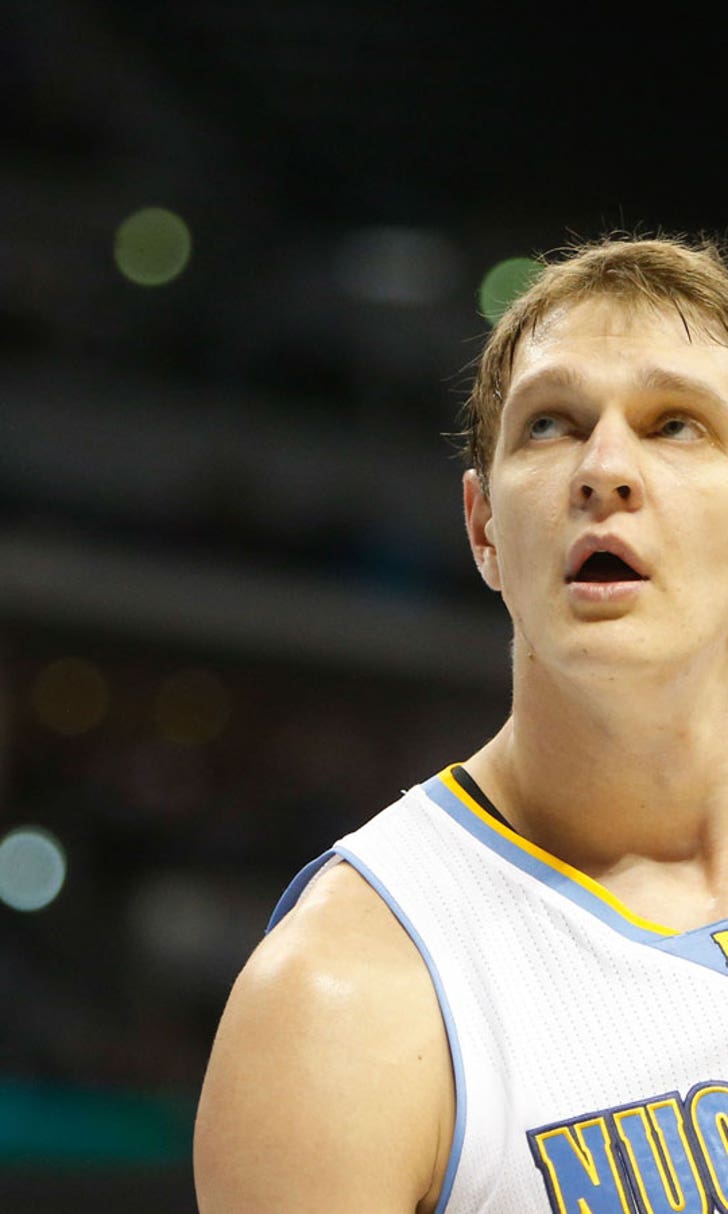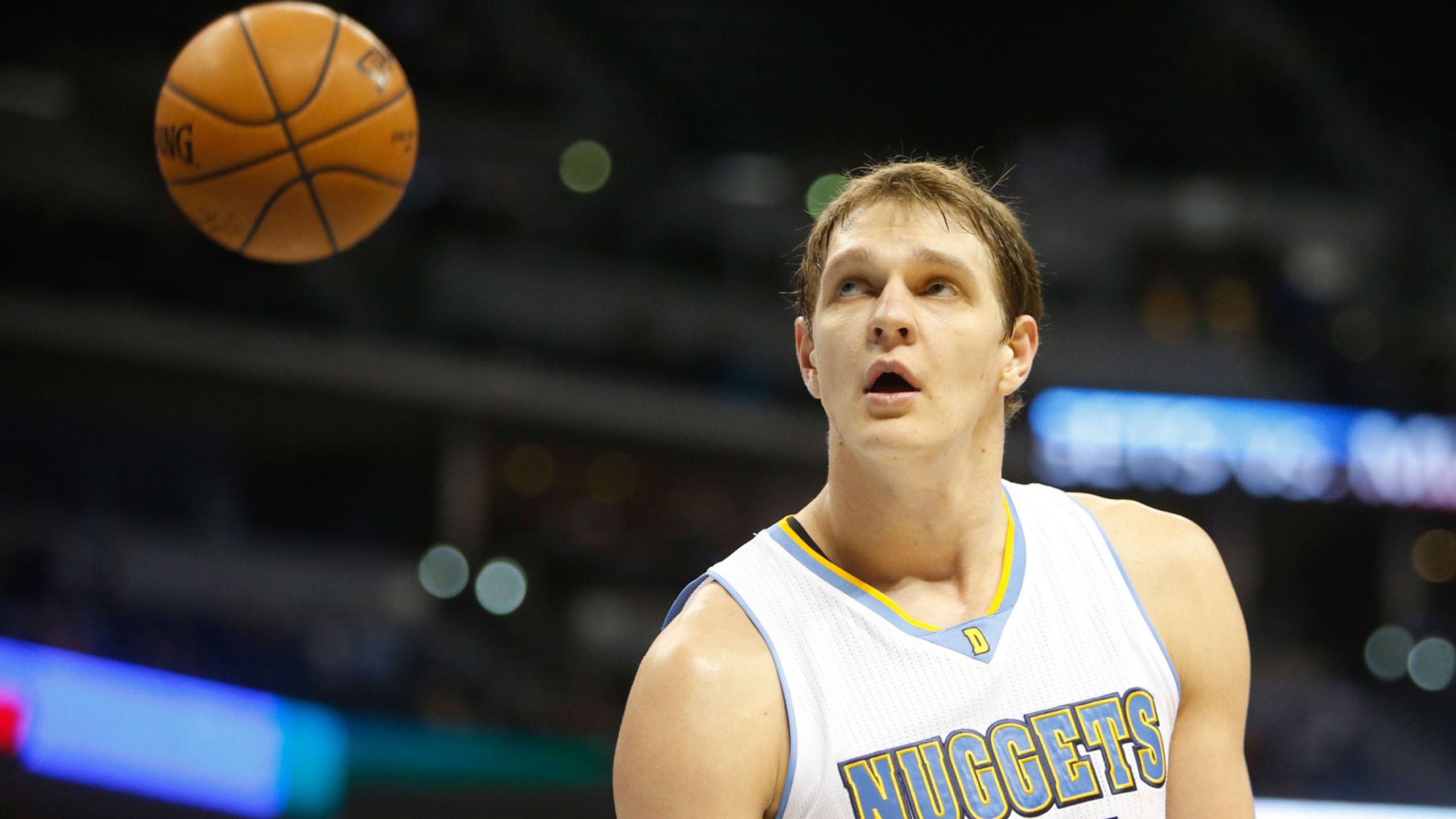 Cavs acquire Mozgov from Nuggets for two first-round picks
BY foxsports • January 7, 2015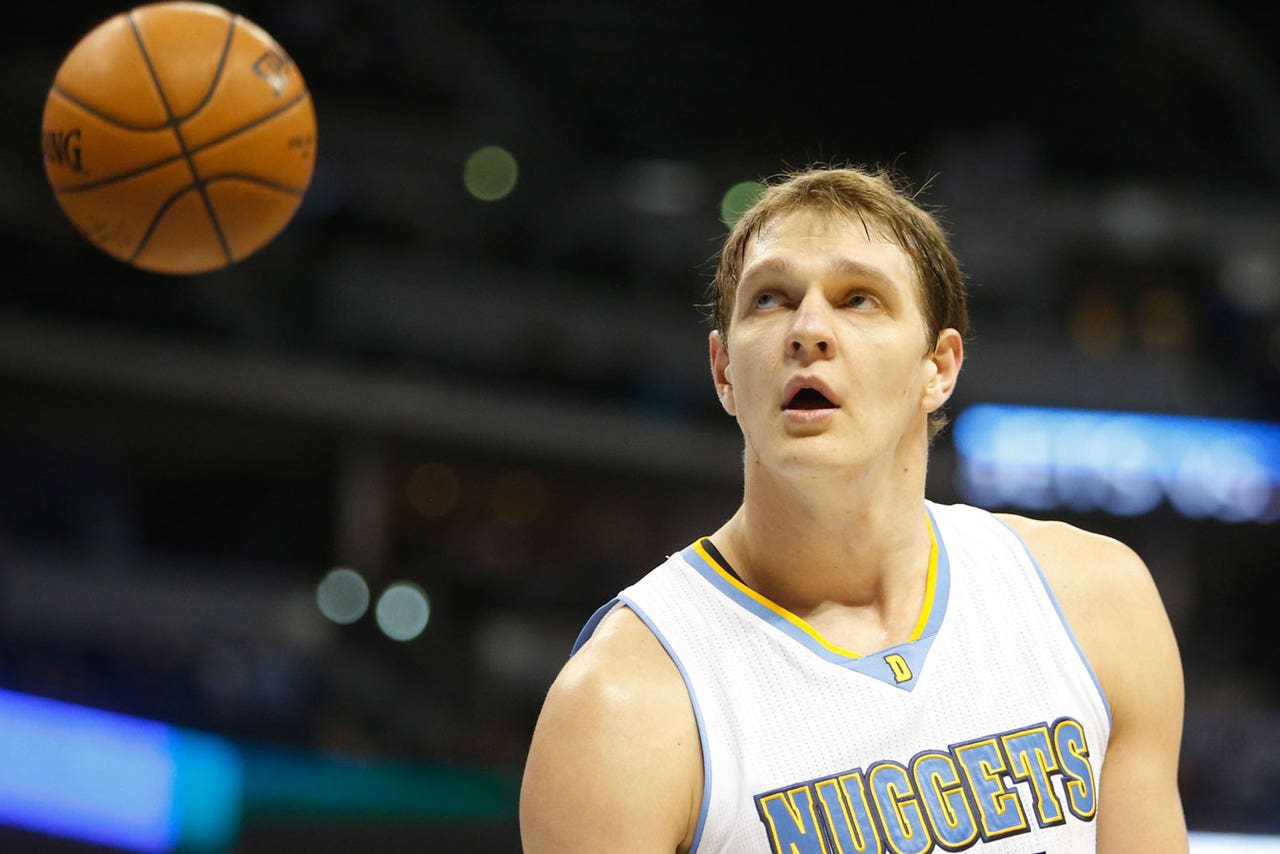 CLEVELAND -- The Cavaliers acquired Denver Nuggets center Timofey Mozgov for two first-round draft picks, the team announced Wednesday.
One of the picks was obtained in Monday's three-team deal that sent guard Dion Waiters to the Oklahoma City Thunder and guards J.R Smith and Iman Shumpert to the Cavs. The pick from the Thunder, now headed to the Nuggets, is protected and will remain with the Thunder should it fall in the Nos. 1 to 18 range.
The other draft pick was acquired via the Memphis Grizzlies and also is covered with various protections.
In addition, the Cavs will receive two 2015 second-round picks, Denver's right to the less favorable of Chicago's second-round selections and Portland's second-rounder.
Sources told FOX Sports Ohio on Monday that the Cavs hoped to turn the pick from the Thunder into a rim-protecting big man.
Mozgov is a 7-foot-1 center who averages 1.2 blocks per game -- a key stat for the Cavaliers, who were badly in need of interior defense even before starting center Anderson Varejao was lost for the season to an Achilles injury.
The Nuggets had been closed to any sort of a trade involving Mozgov until the Cavs were able to offer another first-round draft pick, sources said.
The 28-year-old Mozgov is averaging 8.5 points and 7.8 rebounds this season, his fifth, and 6.4 points and 4.9 rebounds in his career. He played for Cavs coach David Blatt on the Russian national team, and general manager David Griffin had targeted Mozgov for months and finally was able to land him -- at a steep price.
"His numbers don't have to be flashy," Griffin said at halftime of Monday's 105-93 loss to Houston. "We've got three players who are flashy. We need guys to do the dirt work."
Details of the trade were first reported by Yahoo Sports and FOX Sports 1 insider Adrian Wojnarowski.
The trade for Mozgov was Cleveland's second significant move this week and came as the team played without superstar LeBron James, sidelined for the past six games with a strained back and knee.
Smith gives the Cavs a proven scorer off the bench and Shumpert is a strong defender, whom Blatt described as "willing" to take on the opponent's top scorer.
"We need a guy like that," he said.
Shumpert is recovering from a dislocated left shoulder and won't be ready to play for at least two more weeks.
Smith comes with some baggage. While there is no denying his skill, Smith hasn't always been regarded as a team player, but Griffin said the Cavs have no major concerns about him.
"His issues have never been as a teammate," Griffin said. "J.R. comes to battle, he competes on a consistent basis."
Last season, Smith was fined $50,000 for untying the shoelaces of three players, including his new Cavaliers teammate Shawn Marion, who felt the incident was blown out of proportion by the media.
"He should have paid half of it then," Smith said, laughing. "That was way overblown. I've been doing it so long. It was surprising they caught it that year. It seemed like one thing after another. I've been playing against Shawn a long time. It was nothing personal. I didn't try to hurt guys. It was a joke that got taken too far."
Smith, who has known James since high school, has no doubts he'll be able to fit in nicely with the Cavs.
"I try to space the floor as much as I can," Smith said. "When worst come to worst, my motto is, 'When in doubt, shoot the ball.' Hopefully that won't catch anybody off guard."
Smith didn't score in 19 minutes in his Cleveland debut.
The Associated Press contributed to this report.
---
---