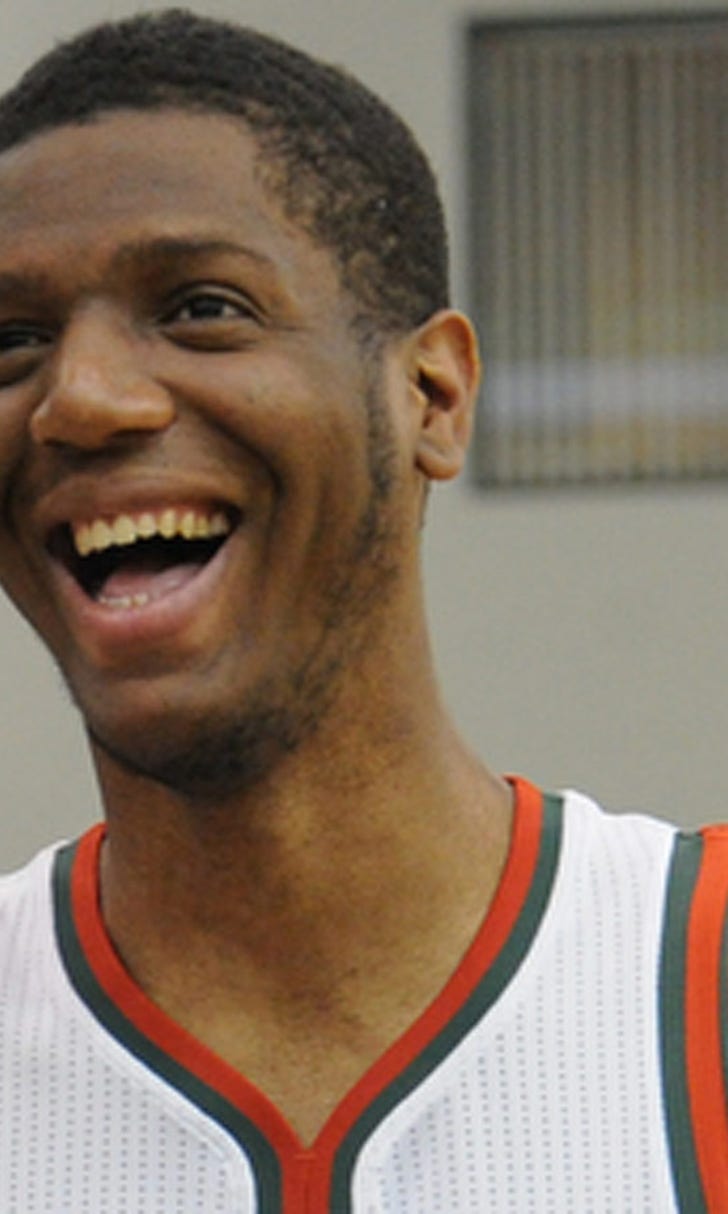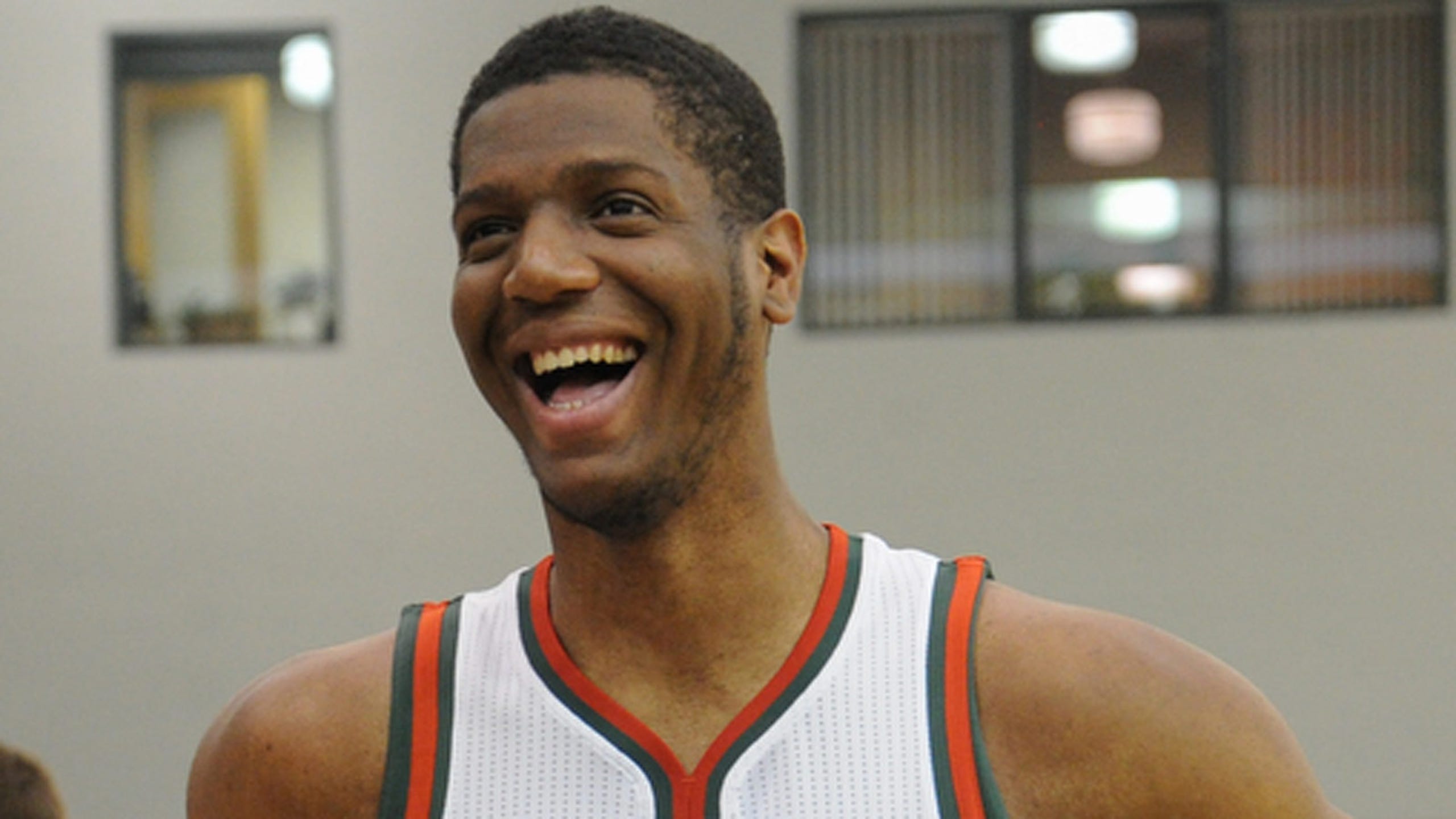 Bucks Friday: Injured rookie Inglis to miss six more weeks
BY foxsports • October 24, 2014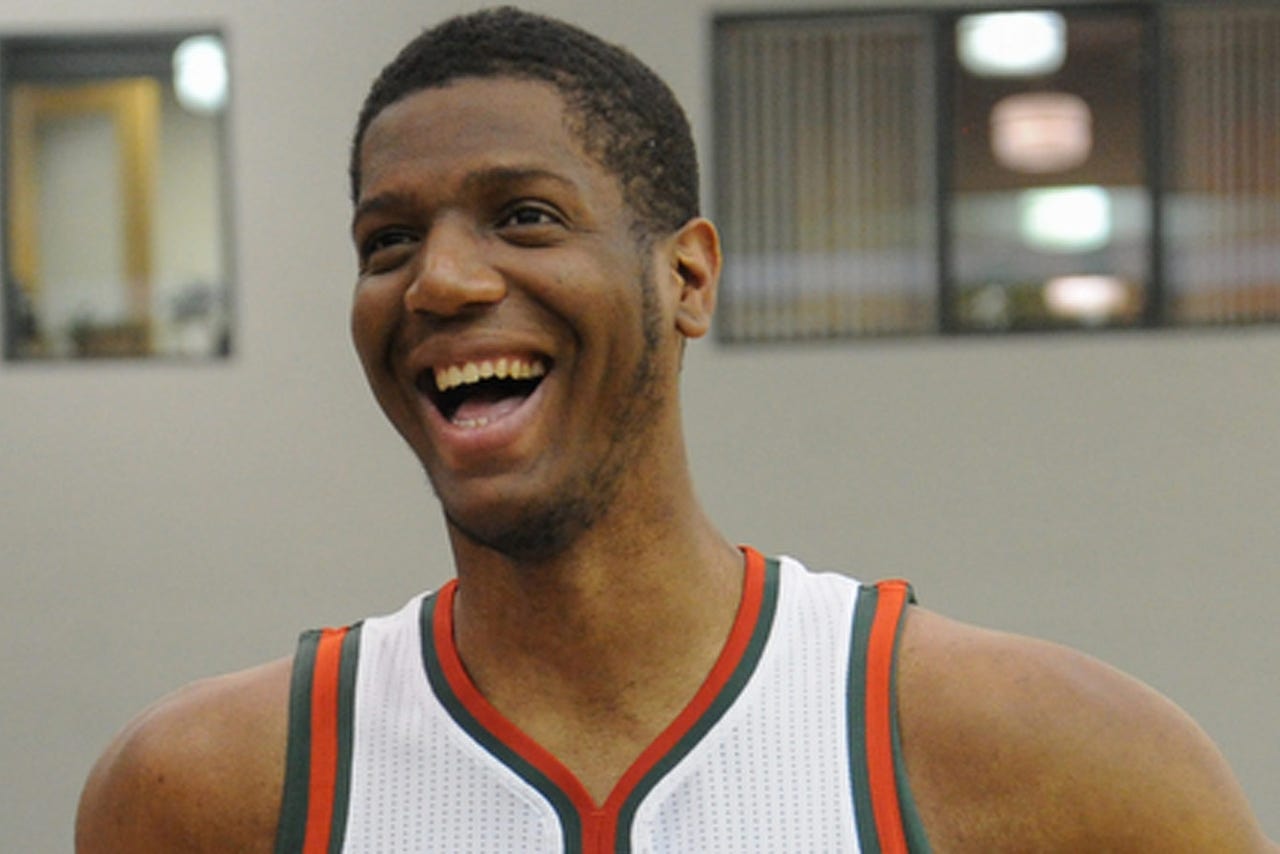 ST. FRANCIS, Wis. -- Milwaukee Bucks rookie forward Damien Inglis won't be making his NBA debut in the near future.
A CT scan last week showed Inglis' fractured right foot to be not healing properly. Inglis will be shut down for the time being and will be reevaluated in six weeks.
Inglis initially targeted a mid-October return from the fractured foot he suffered during a pre-draft workout in Oklahoma City. He had been upping his activity level on the court of late.
"I was pissed off, man," Inglis said. "I've done everything they have asked me to do. You have to keep working.
"I don't know if they messed up my surgery back in June, but something happened. I'm still not healthy."
Inglis had the surgery performed by a doctor located just outside of Paris and opted to stay in the NBA Draft pool. The Bucks selected the native of French Guiana knowing he was injured but they were hopeful they'd landed a first-round talent in the second round.
The 19-year-old is hoping he won't need another surgery and can return sometime in January.
"My agent and I decided that was the best guy for the surgery for me," Inglis said. "I'm not saying it is his fault, but maybe each player comes back from surgery in a different timetable.
"If I have another surgery I would miss the entire season. I'm doing everything right now (to not have that happen). That's not the plan right now."
With Milwaukee's depth on the wing position, Inglis was unlikely to see significant playing time during his rookie season. Missing training camp and the first portion of the regular season will only put him further behind, but Bucks coach Jason Kidd feels Inglis can use this as a learning experience.
"It is a classroom for him right now," Kidd said. "He's able to take notes and ask questions. Being able to learn that way, I think, is actually better for a 19-year-old if he wasn't going to get a lot of minutes like Giannis (Antetokounmpo) and Jabari (Parker will). I think the classroom setting is good for him."
Despite being discouraged by the setback, Inglis is looking to use the time that he's out productively.
"I'm trying to know all the plays," Inglis said. "It is tough to know the plays not being on the court. When I return to the court, I have to know the plays already so they don't have to wait for me.
"My job is to watch these guys and learn from them. Talking with them in the locker room and getting info from them is really great, but as a player, as a competitor, you want to be on the court. I just have to be patient."
Sanders progressing: Bucks center Larry Sanders returned to the practice court Friday exactly one week after undergoing a minor medical procedure that caused him to miss Milwaukee's final three preseason games.
Sanders did not participate in the contact portions of Friday's practice but is confident he'll be ready for the regular-season opener Oct. 29 in Charlotte.
"We'll play it by ear, but in my mind it is a go," Sanders said of playing against the Hornets. "I want to play as soon as the ball goes up.
"I guess just comfort level of pain (will determine if I can play). There might not be any by then. Hopefully the pain decreases, I can work myself back into shape and my wind will be ready to play that game."
Sanders averaged 10.7 points and 10.0 rebounds in Milwaukee's first three preseason games before going out with the medical issue that caused the surgery. It was an encouraging sign for the Bucks to see Sanders playing well in his first action on the court since February.
"Before he was out, he was picking up the offense and being a playmaker," Kidd said. "We're comfortable with him having the ball."
Although he had to miss three preseason games and close to two weeks of practice, Sanders doesn't feel as if this was deja vu from a year ago.
"This is not a setback at all," Sanders said. "While they were playing, I was watching them and studying game film. I was staying in the spirit of right now and doing what I can do without playing. There's a lot you can do on the mental side."
Sanders, Inglis and rookie Johnny O'Bryant (out indefinitely with a sprained MCL) were the only players to not participate fully in Friday's practice. Forward Ersan Ilyasova (strained knee) and point guard Brandon Knight (strained groin) showed no ill affects after playing Wednesday, while center Zaza Pachulia (hamstring) was able to go.
Follow Andrew Gruman on Twitter
---
---