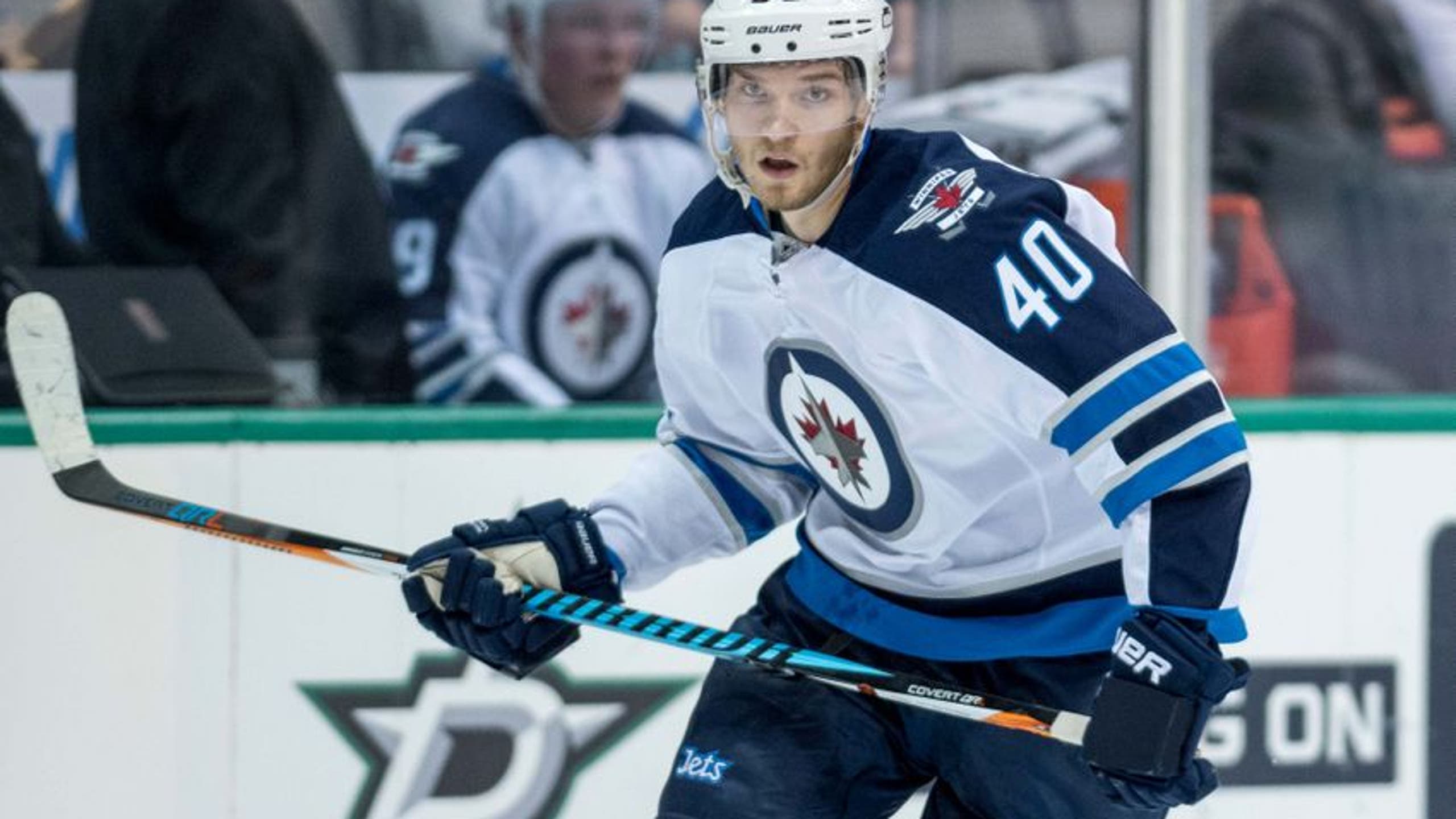 Winnipeg Jets: Featuring the Leagues Best Third Line
BY Fansided and Anthony Jacob/FanSided via Jets White Out • January 2, 2017
It's hard to picture the Winnipeg Jets being the best at something. It's just not been one of those years. It's been a "I thought that player was a 20 goal scorer" kind of year. And a "Did you seriously forgot which net to shoot on?" kind of year.
Ron Chenoy-USA TODAY Sports
Thus they're a team well out of the playoff picture, and one that's been so for the last six seasons (excluding one). Paul Maurice eluded to the fact that when he has four forward lines he can rely on, and play in any situation, not only will his team have more success, but he will see contribution offensively from all lines. Since Shawn Matthias and Joel Armia have returned to the Jets lineup, and onto Adam Lowry's wing, the Jets have had four lines that have been able to compete.
The definition of a third line in the NHL is ever changing. No longer do we refer to it as the checking line, but more an in between line. The most exciting third lines have a mix of different playing styles, so they can score, defend, and play specialty teams. That's what Matthias-Lowry-Armia bring to the table.
More from Jets White Out
Shawn Matthias is not just a fill in to play on a fourth line. He brings an edge that's really hard to notice on the scoresheet. He has underrated speed, and pressure, especially on the forcheck, and can find a breakout pass to Armia, and send him on a 1-on-1. Like all three of them, he seems like he's always facing pucks, and in the right position to break up passes.
Adam Lowry is the defensive part of the line. He's one of Paul Maurice's most trusted forwards, and is always out to win defensive zone faceoffs, and break up pucks on the penalty kill. He's a big man at 6′ 4″, and can pack a punch when he delivers hit. Lowry specializes in keeping control of the puck behind the oppositions net, and being used as a net front presence.
Joel Armia is the scorer. He carries the other two on his back. Don't shake his defensive play though. His penalty killing, and puck pressure may be the best on the line. Armia's signature, especially after getting a breakout pass from Matthias or Lowry, is to make a few impressive dangles around multiple defenders. Paul Maurice can trust Armia doing so, as he rarely gives pucks up.
Put these three together, and maybe you don't get the best combination in the league, as Pittsburgh's third unit often features Phil Kessel, but for three players playing their role, and doing it well, look no further than Matthias-Lowry-Armia. Always one of the Jets best lines.
---
---