National Hockey League
National Hockey League
Wings take 2-0 lead over Coyotes
Published
Apr. 16, 2011 1:00 a.m. ET

Pavel Datsyuk skated toward the net with the puck, then pulled it back between his legs and flipped it at the goalie.
It was the type of move you'd expect to see in a shootout or maybe during practice, but the Detroit star is feeling confident these days, and his teammates are off to a fine start in the postseason.
Datsyuk scored and added two assists in the first period alone — including that sleight of hand that set up a goal by Darren Helm — and the Red Wings held on for a 4-3 win over the Phoenix Coyotes on Saturday to take a 2-0 lead in their first-round series.
Detroit led 2-0 when Datsyuk poked the puck past a Phoenix player in the neutral zone and skated in on goalie Ilya Bryzgalov. His trick shot from close range was saved, but Helm was there for an easy goal on the rebound.
''I am maybe trying to do too much. It was a stupid thing. It worked, though,'' Datsyuk said. ''I go one-on-one, sometimes I like to use it sometimes between the legs. Maybe next time, I try more easy way to score.''
Datsyuk added another assist early in the second period for his first career four-point game in the playoffs. Brian Rafalski and Tomas Holmstrom also scored for Detroit, and Nicklas Lidstrom had two assists. Shane Doan scored twice for Phoenix, which nearly rallied from a four-goal deficit thanks to a suddenly potent power play.
The Red Wings were again without Henrik Zetterberg, who has been out with a left knee injury after leading the team in scoring during the regular season. Datsyuk filled the void and left teammates and opponents impressed with his nifty stick-handling.
''The fact he almost pulled it off ... in a Stanley Cup playoff game - it's really remarkable,'' said Detroit goalie Jimmy Howard, who made 30 saves.
Phoenix's Derek Morris was out with an upper body injury, and fellow defenseman Ed Jovanovski left the game because of his own upper body injury.
''They did their job at home,'' Phoenix's Radim Vrbata said. ''We have to do ours in our building.''
Detroit's Johan Franzen had his 13-game postseason point streak snapped. He left early in the first after crashing into the boards. Franzen appeared to lose his balance just before being hit by Doan, and it looked like he had blood on his face as he departed.
''I got a high stick right before that in the face and then hit from behind,'' Franzen said. ''Yeah, it was the boards on my forehead.''
He came back in the second period with a bandage on his forehead, and he appeared to have cotton in his nose. There was no penalty when Franzen was hurt, and Red Wings coach Mike Babcock said none was warranted.
''Franzen toe-picked, and Doan kind of bumped him,'' Babcock said. ''In my opinion, no penalty.''
Detroit scored two power-play goals later in the first. Datsyuk contributed the first on a wrist shot through traffic with 9:18 left. Then Rafalski made it 2-0 with a shot from just inside the blue line.
The teams were at even strength when Datsyuk broke in and set up Helm's goal while trying for the spectacular finish. When the goal was announced, the crowd roared louder for the Russian's assist than for the goal scorer.
''Second time he's tried it,'' Helm said. ''He's got lots of skill. It doesn't really surprise me. He's pretty amazing. The rebound came to me and I just made sure I got it in the open cage.''
Early in the second, Datsyuk stick-handled free in the slot and shot wide, but Holmstrom tipped in Valtteri Filppula's shot seconds later to make it 4-0.
Datsyuk wasn't done. He made an abrupt stop inside the Phoenix zone to free himself before making a perfect pass to Filppula, whose shot from in close was stopped. Then Datsyuk found himself alone with the puck after a careless turnover by the Coyotes in their own zone, but he was unable to convert.
''It's disgusting,'' Phoenix defenseman Keith Yandle said with admiration. ''It's fun to watch him but not fun to play against him. He makes the game look easy, he's so good. It has to be a collective five-guy unit to take care of him. One or two guys, he's going to embarrass them.''
The Coyotes nearly came back by scoring three power-play goals - they had gone 0 for 6 with the advantage in the opening game. Vrbata scored with 12:58 left in the second, and Doan set up in front of Howard and backhanded in a rebound to make it 4-2 with 14:11 to play in the third.
Detroit then took a pair of quick penalties, giving Phoenix a two-man advantage. The Red Wings almost killed it off, but Doan scored from just above the slot with 11:23 to play to cut the deficit to one.
Detroit showed more discipline after that and held on to win its 55th straight playoff game when scoring at least four goals.
Notes: Franzen and Doan took coincidental minors for roughing with 1:29 left in the second. ... One octopus appeared to land on the ice right before the game started. The Red Wings say the league prohibits throwing objects onto the ice and anyone caught doing so can be subject to prosecution for violating local and state laws.
---
---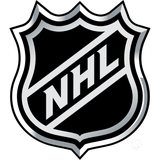 Get more from National Hockey League
Follow your favorites to get information about games, news and more
---