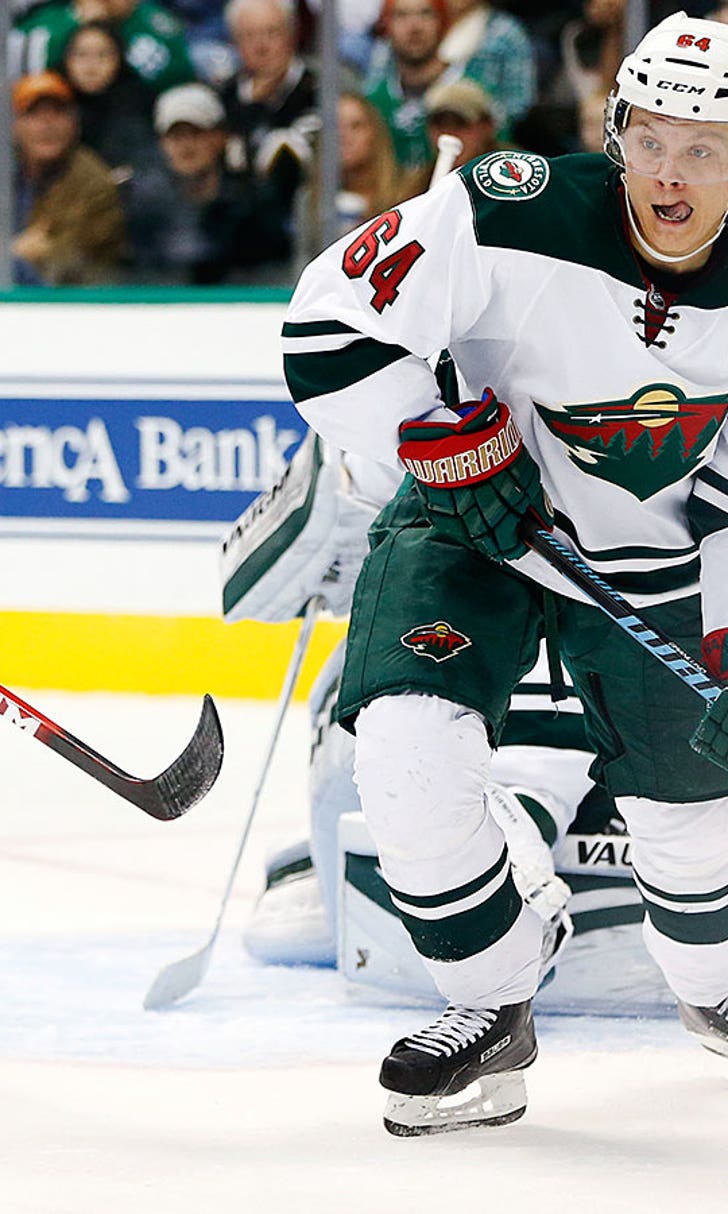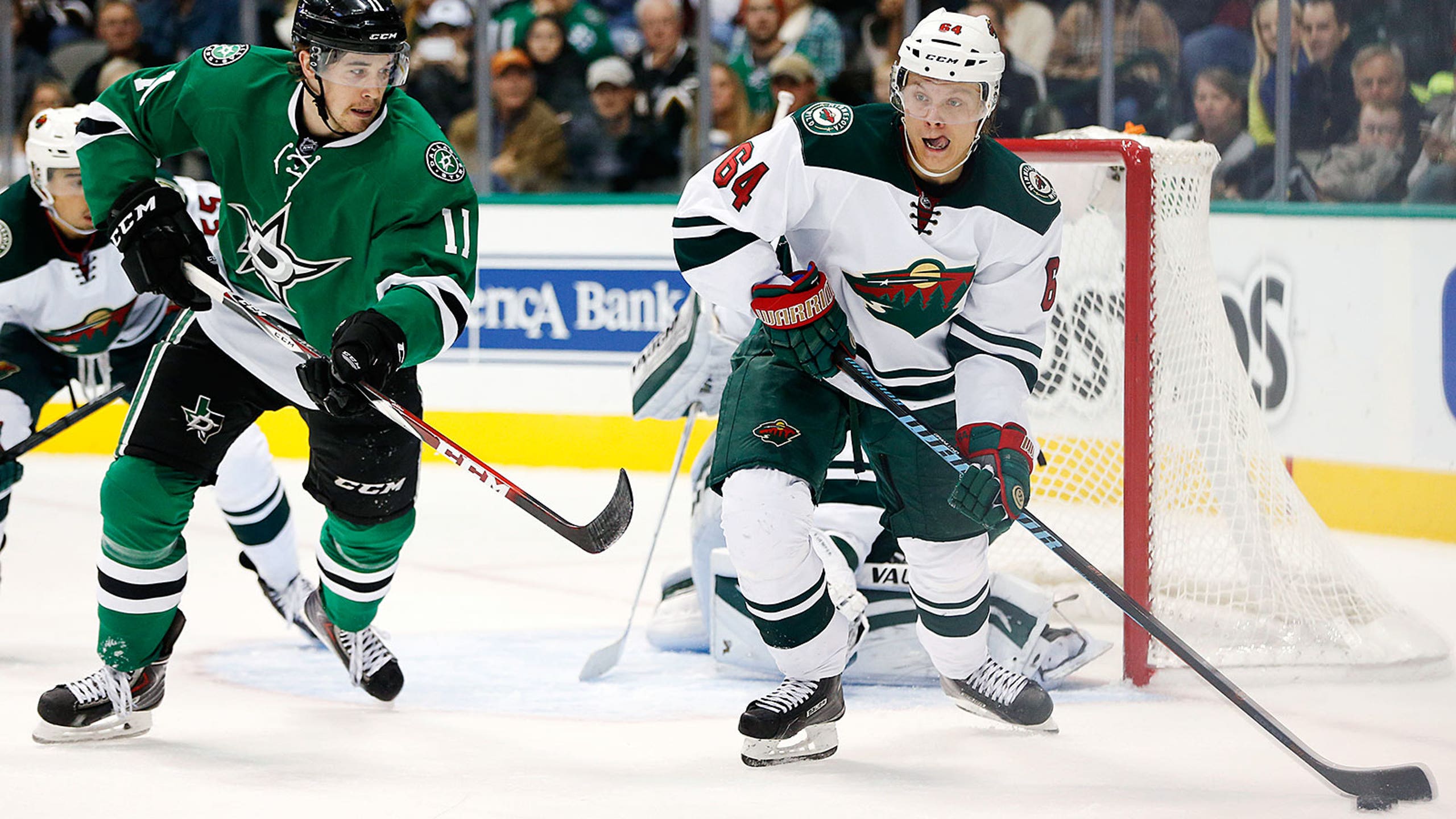 Wild gets second straight win with victory over Stars
BY foxsports • November 15, 2014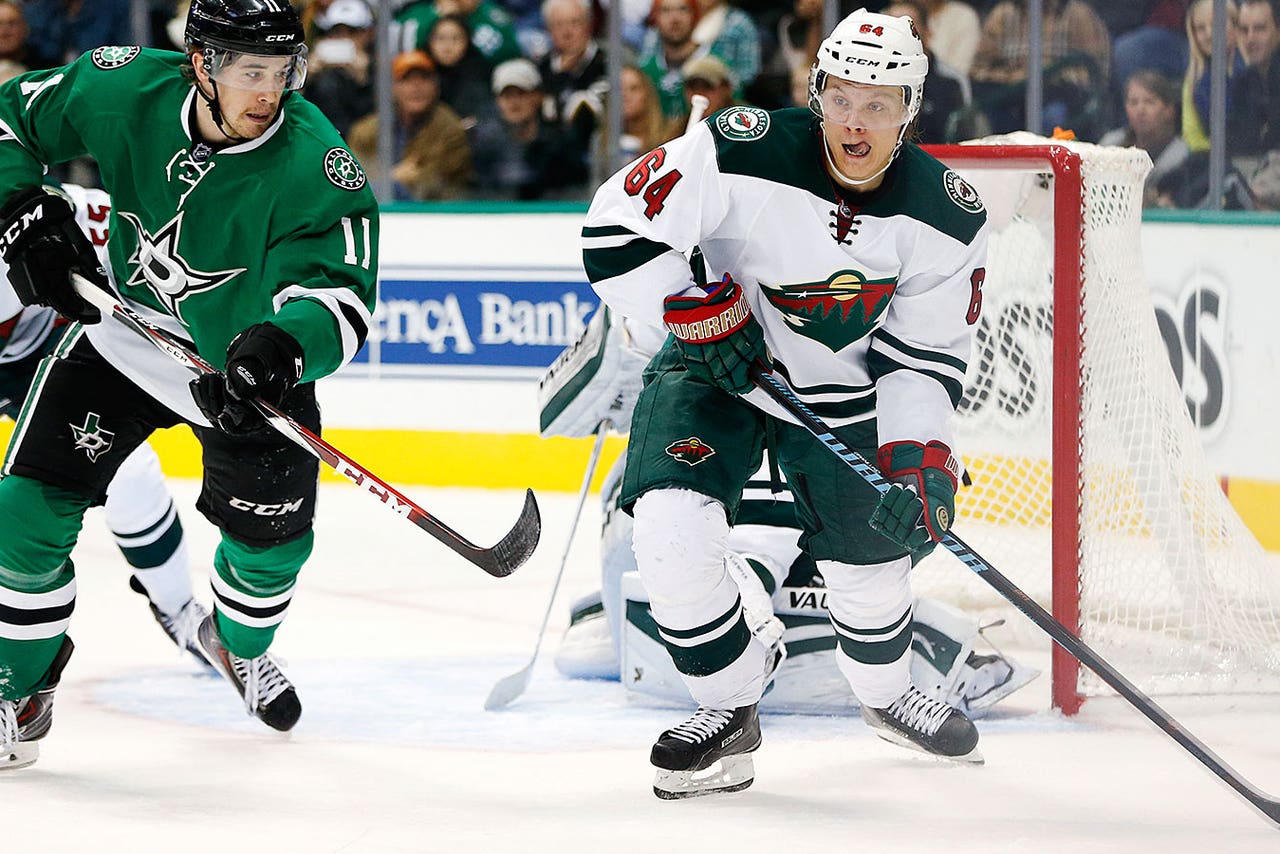 DALLAS -- Mikael Granlund scored 40 seconds into the third period and the Minnesota Wild held on to beat the Dallas Stars 2-1 on Saturday.
Dallas goalie Kari Lehtonen had stopped Charlie Coyle's shot from the top of the right circle, but Granlund beat the goalie to the puck to put in the rebound.
Minnesota's Darcy Kuemper allowed only a second-period goal by Antoine Roussel and made 27 saves.
The Wild had tied the game at 1 on Erik Haula's goal at 15:41 of the second.
Minnesota won its second straight game after a four-game losing streak. The Wild won for just the second time in the past 21 games in Dallas.
The Stars' problems at home continued. They have lost six straight (0-4-2) and are 1-4-4 on home ice this season.
Lehtonen had 20 saves for Dallas.
Dallas dominated the early play. The Wild didn't have a shot on goal until 9 minutes into the game, when Jason Zucker attempted to tip in a pass and a rebound of that shot in rapid succession.
Lehtonen stopped both shots. Dallas outshot Minnesota only 8-6 during the scoreless period.
At 5:34 of the second period, the Stars took a 1-0 lead. Vernon Fiddler sent the puck out from behind the net as Roussel skated in front. Roussel's high shot beat Kuemper.
Minnesota didn't have a shot in the second until 9:35, when Lehtonen stopped Jason Pominville's wrist shot and pounced on the rebound.
About 3 minutes later, the puck was in the crease with Lehtonen out of position, but defenseman Jordie Benn swatted it away from the goal.
The Wild tied the game at 15:41. Ryan Carter took the puck away at Minnesota's blue line to start a 2-on-1 break. He passed across to Haula, who shot from the left faceoff circle into the right side of the net.
The Stars outshot Minnesota 9-8 in the period.
Roussel missed a chance for a second goal off the third-period faceoff when his shot went just left of the goal.
Instead, the Wild went down the ice and scored what proved to be the winning goal.
NOTES: Stu Bickel, a Minnesota native, made his first appearance for the Wild after being recalled from Iowa of the AHL. He averaged more than 2 penalty minutes per game for the New York Rangers in 2011-12 and '12-13, and went off for unsportsmanlike conduct at 2:53 of the first period Saturday. ... That was one of just three minor penalties in the game. Neither team scored on the power play. ... Ales Hemsky's assist on Roussel's goal was only his second assist and second point this season.
---
---