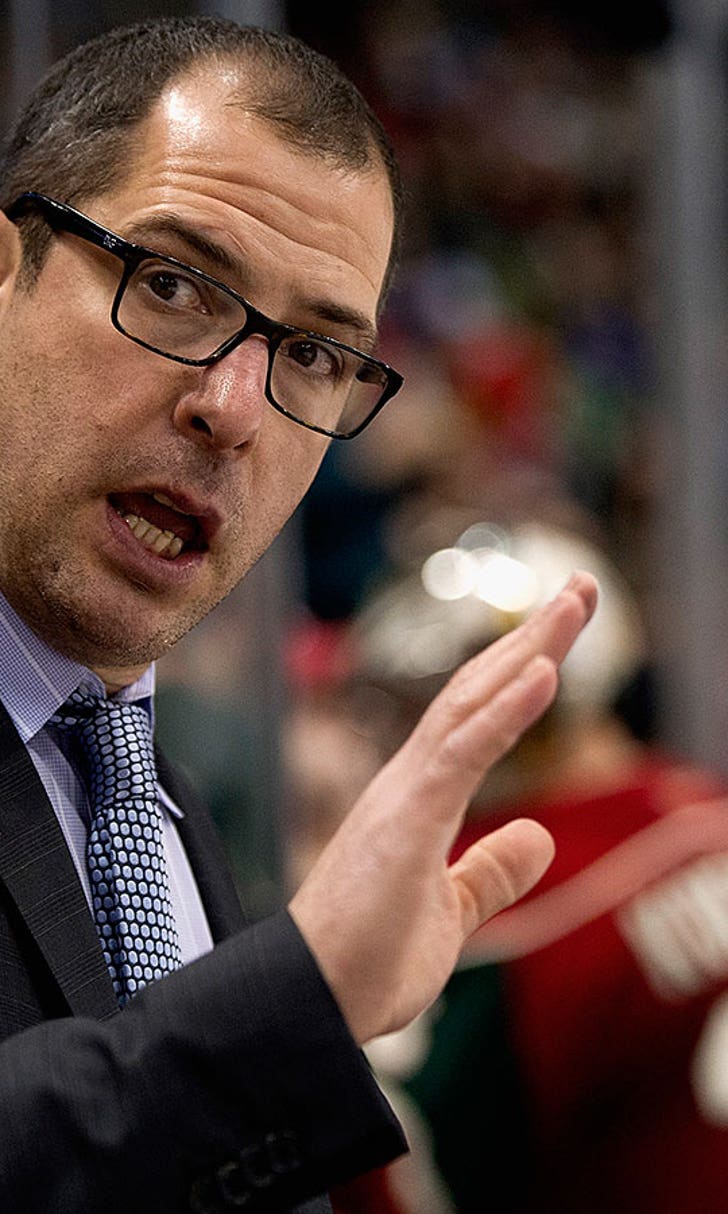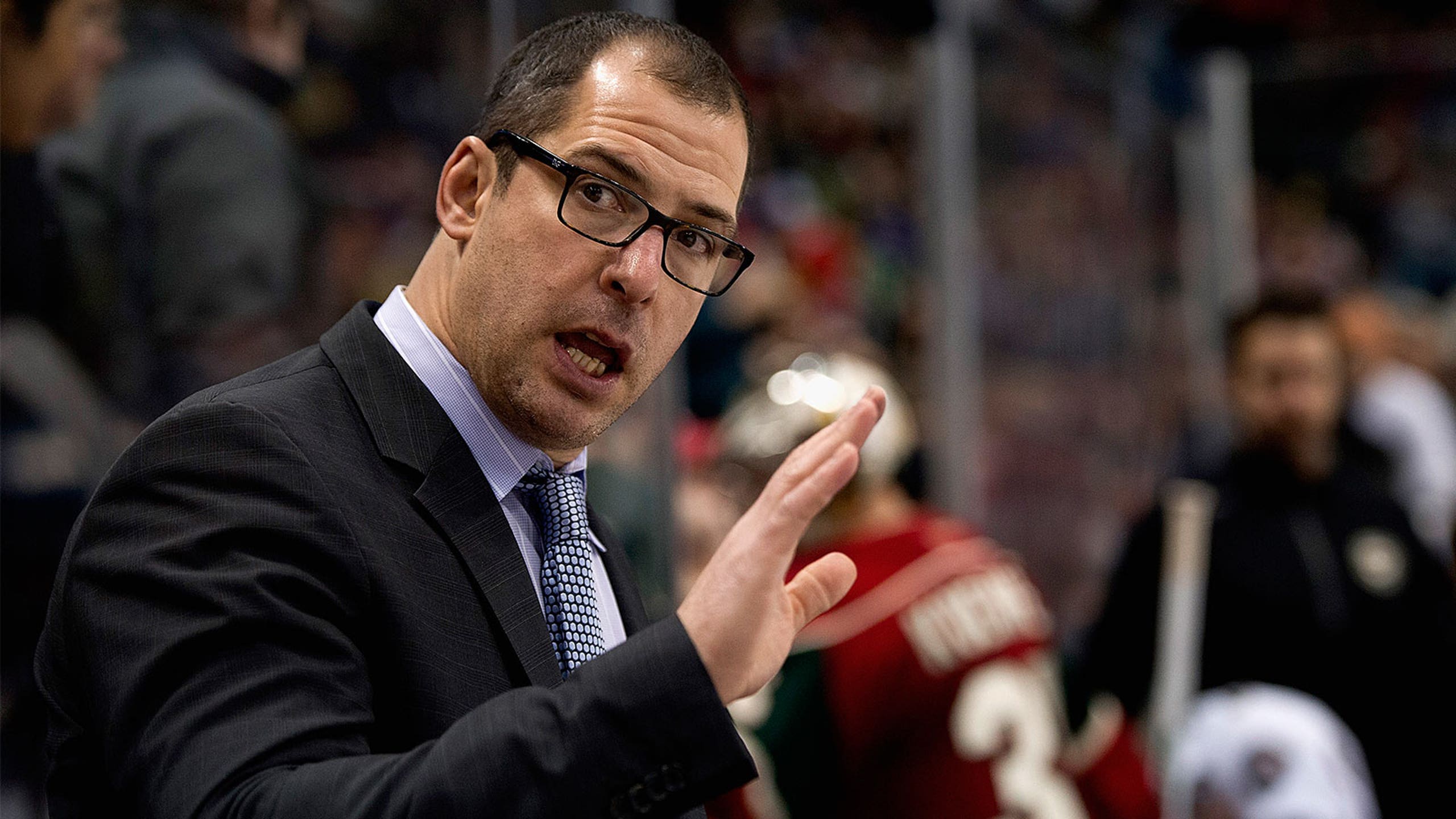 Wild assistant coach Sydor arrested, charged with drunk driving
BY foxsports • August 21, 2015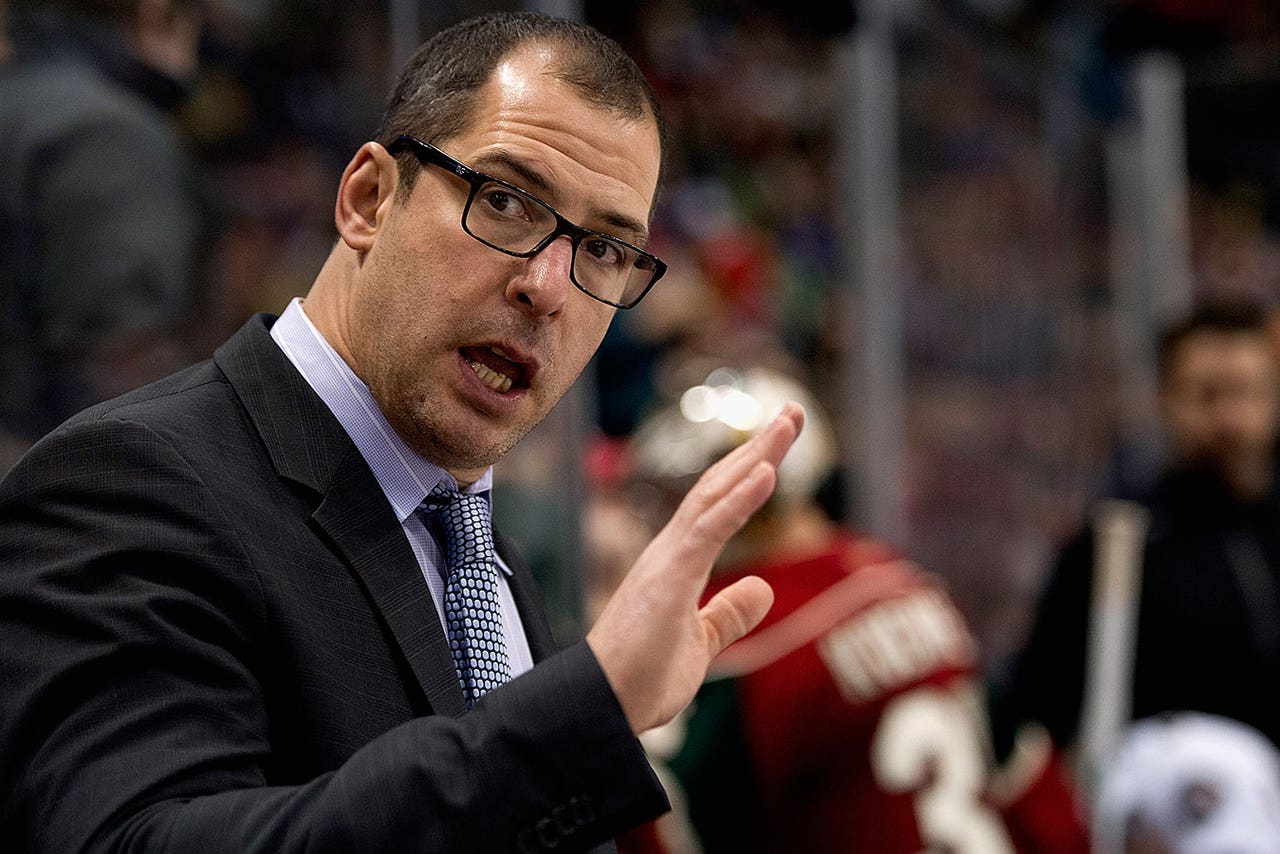 Minnesota Wild assistant coach Darryl Sydor has been charged with drunk driving after being arrested while giving his 12-year-old son a ride to a hockey game on Thursday in Fridley, Minnesota.
The 43-year-old Sydor was charged with two counts of second-degree drunken driving because of the aggravating factor of having a child in the car, with a maximum sentence of a year in jail and a fine up to $3,000. 
Online court records say Sydor didn't have a lawyer when he made his appearance in Anoka County District Court on Friday.
Bail was set at $12,000, which is standard in such drunken driving cases. He was also given the option of enrolling in an alcohol treatment program instead.
Sydor was driving with his son in a sport utility vehicle when he was stopped at 5:15 p.m. on Minnesota Highway 65, according to the Fridley Police Department. The former NHL defenseman failed field sobriety tests, exhibited "slow, slurred speech" and reportedly had a blood-alcohol level of 0.30, Lt. Mike Monsrud told the Minneapolis Star Tribune — more than four times the legal limit.
The Sydors were on their way to the son's hockey game in Brooklyn Park. Monsrud told KSTP that police gave the son a ride to the game in place of Sydor.
"We are aware of the reports regarding Darryl Sydor. We are continuing to gather information and will have further comment at the appropriate time," the Wild said in a statement.
According to the complaint, Sydor told Officer Erik Johnson he was taking his son to a hockey tournament in Plymouth and they were lost. The 12-year-old was in the front seat and didn't say anything but kept looking at a GPS app on the phone in his lap.
Sydor's eyes were bloodshot and watery, and his speech was slow and slurred, the complaint said. He had trouble finding his driver's license even though it was in his wallet. The officer smelled a strong odor of alcohol on Sydor's breath.
"On several occasions, defendant stopped and told his son, `I'm sorry,'" the complaint said.
The boy told Officer Zak Chlebeck they got lost on their way to a 6:30 p.m. game in Plymouth, and that his mother was in Canada visiting family.
Sydor has served as the Minnesota Wild's assistant for the past four years under head coach Mike Yeo. He and his wife Sharlene have four children, according to his biography on the team's official website.
A two-time Stanley Cup winner, Sydor collected 98 goals, 409 assists and 755 penalty minutes in 18 seasons with the Los Angeles Kings, Columbus Blue Jackets, Dallas Stars, Tampa Bay Lightning, Pittsburgh Penguins and St. Louis Blues.
Sydor is also a part owner of the Kamloops Blazers of the Western Hockey League.
Sydor's next court date was set for Oct. 12.
The Associated Press contributed to this report. 
---
---