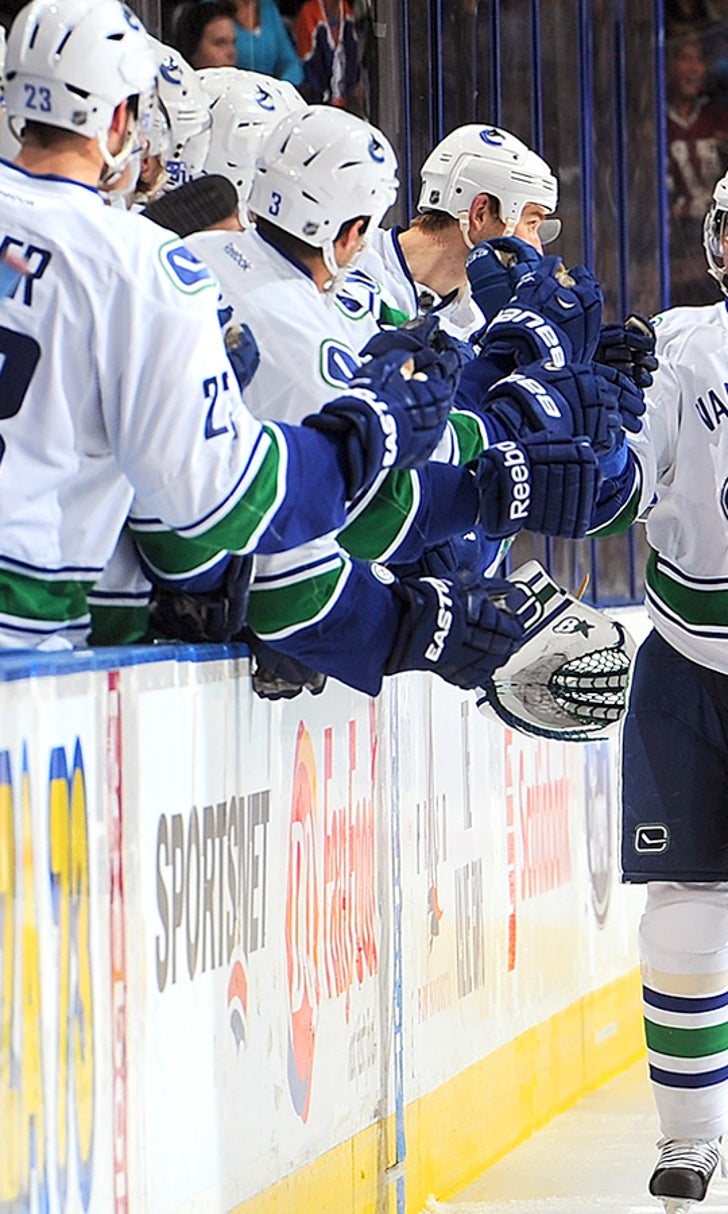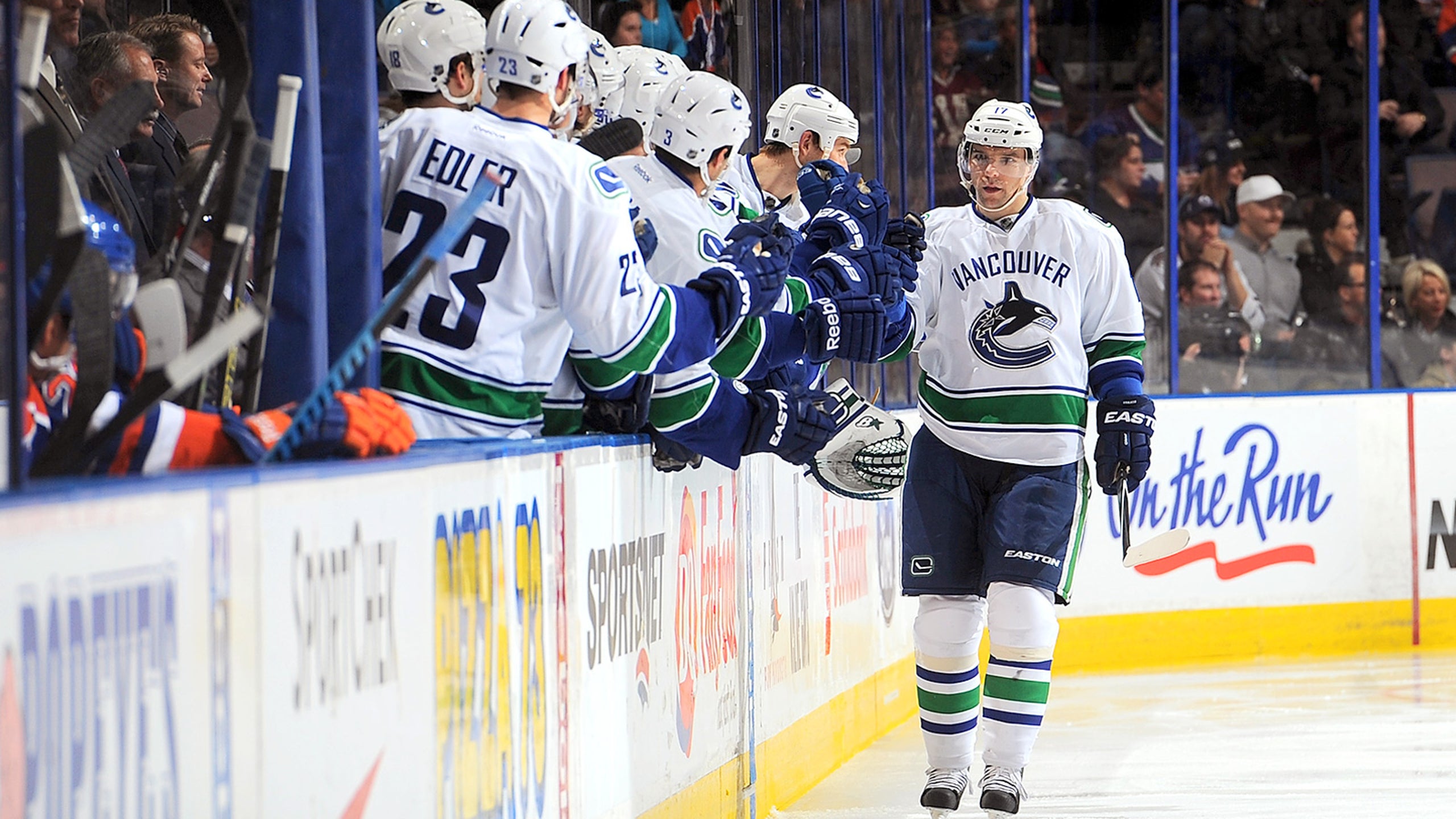 Vrbata scores twice to lead Canucks to narrow win over Oilers
BY foxsports • November 19, 2014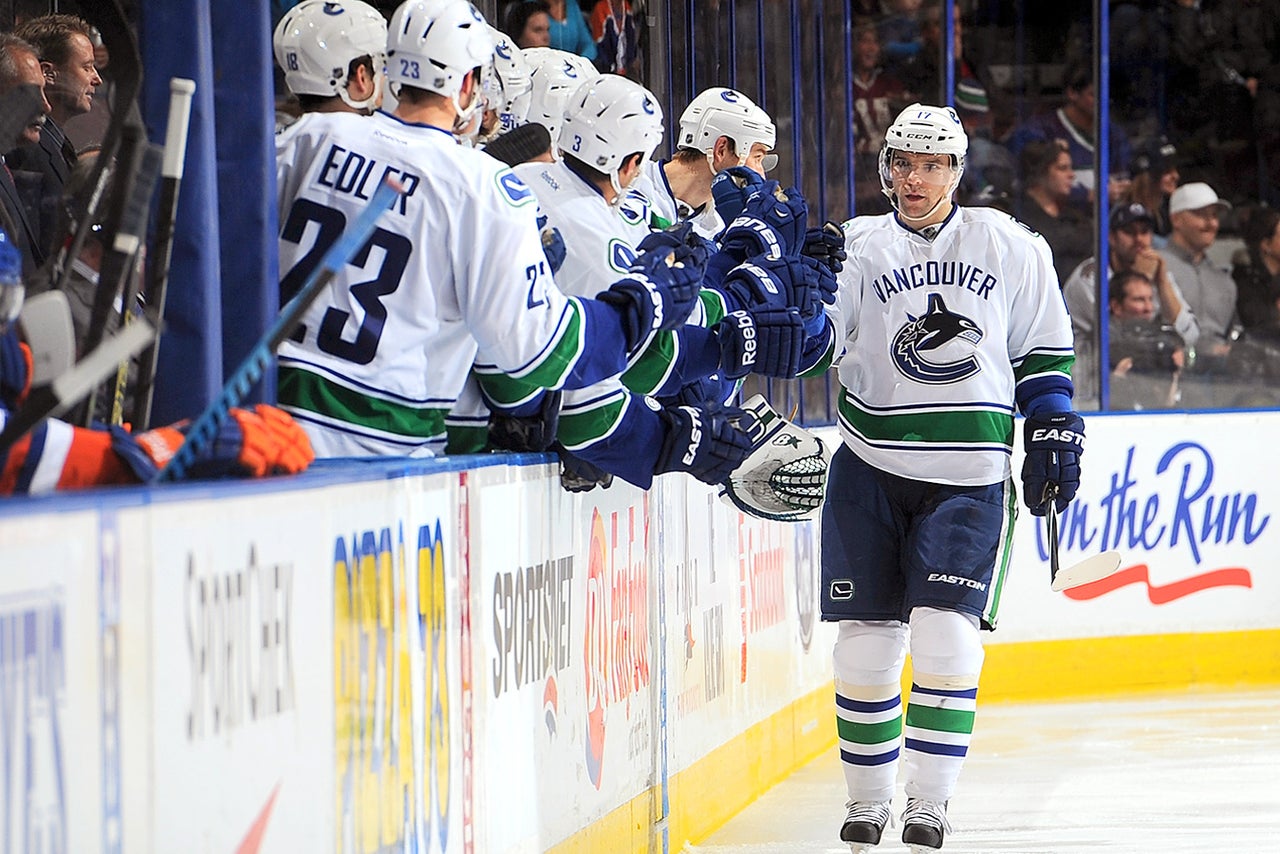 The Vancouver Canucks have made the most of their games against the Edmonton Oilers this season.
Radim Vrbata scored two goals in the second period to lead the Canucks to a 5-4 victory over the Oilers on Wednesday night.
Jannik Hansen, Chris Higgins and Yannick Weber also scored for the Canucks (13-6-0) who have won all four of their games against Edmonton this season and three of their last four games overall.
"I think for us, after the second, we just knew we had to stick to our plan, we knew we could outplay them and at the end, I think we deserved the win," Weber said.
Vancouver coach Willie Desjardins said there has been no magic recipe this season against Edmonton.
"Every time we played them we could have lost every game," he said. "That's how tight the league is and we're happy with the win."
Canucks goalie Ryan Miller improved to 11-0 in his career against Edmonton, now the longest active win streak against a single team in the NHL. He had 28 saves.
Miller said he has been struggling lately.
"I have to dial that in and get better," he said. "When you go through stretches like this I have to keep in mind, I have to battle, I have to compete and be better for the boys. They scored plenty of goals, it didn't need to come down to the last second."
The Oilers (6-11-2) have lost four in a row and are winless against the Western Conference, dropping to 0-9-1 in that category.
Steven Pinizzotto, Teddy Purcell, Boyd Gordon and Andrew Ference scored for Edmonton, and Ben Scrivens made 26 stops.
"We've been inconsistent and we haven't been able to find a way to push the game the other way," Gordon said. "Until we do that, we are going to have a tough time winning games."
Vrbata's seventh goal of the season made it 2-0 at 2:02 of the second. A faceoff win came right back to Vrbata in the slot, and he beat Scrivens with a big power-play drive.
Edmonton responded at 4:43 when Pinizzotto's wrist shot seemed to freeze Miller, who barely reacted before the puck was in the net. It was Pinizzotto's first career NHL goal, coming in his first game of the season for the Oilers.
The scoring spree continued throughout the second, with the teams combining for six goals in all. Another power-play goal for Vrbata lifted the Canucks to a 4-3 lead heading into the third.
Ference's long shot through traffic tied it at 4 at 6:21, but the Canucks grabbed the lead for good when Daniel Sedin made a perfect pass to a hard-charging Weber, who directed the shot off Scrivens for his first of the year with 8 1/2 minutes to go.
"The guys who have to be critical for us right through our lineup, the forwards and some of our D, they weren't there," Oilers coach Dallas Eakins said. "They showed sparks of coming, but for whatever reason they couldn't get it done. The guys we rely on less played well."
The Oilers looked as if they might have tied it once more with 10 seconds left, but the goal was waved off. It was ruled that David Perron had kicked the puck off Miller's blocker and into the net.
"It was kicked and the rule says if it doesn't hit another player and it only hits me, it's no goal," Miller said. "That's what the rule is there for, you can't pick up your skate blade in the crease and make a kicking motion, so I think it's the right call."
NOTES: Sedin had three assists. ... The teams do not meet again until April 11 in the final game of the regular season for both clubs. ... Canucks F Zack Kassian returned to the lineup. Linden Vey came out to make room. ... Vancouver D Luca Sbisa has been cleared to return, but remained on the sidelines in favor of Weber. ... The Oilers made one lineup change, calling up Pinizzotto to replace healthy scratch Jesse Joensuu on a line with Matt Hendricks and Boyd Gordon.
---
---