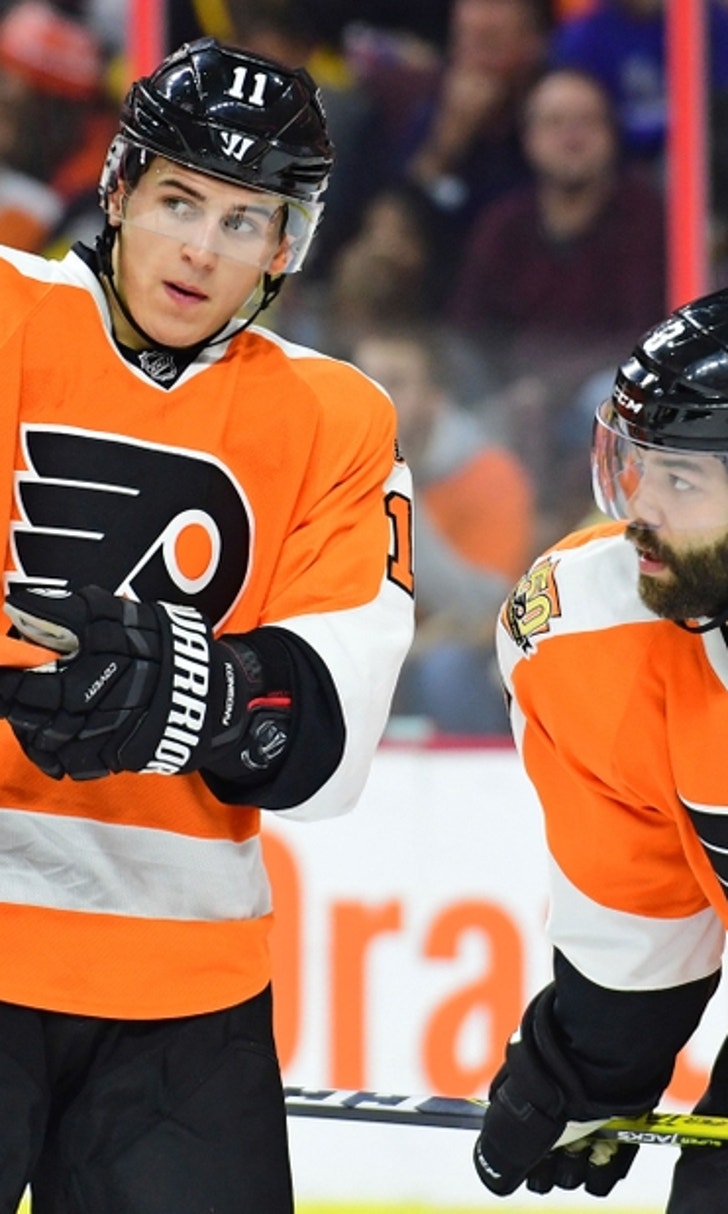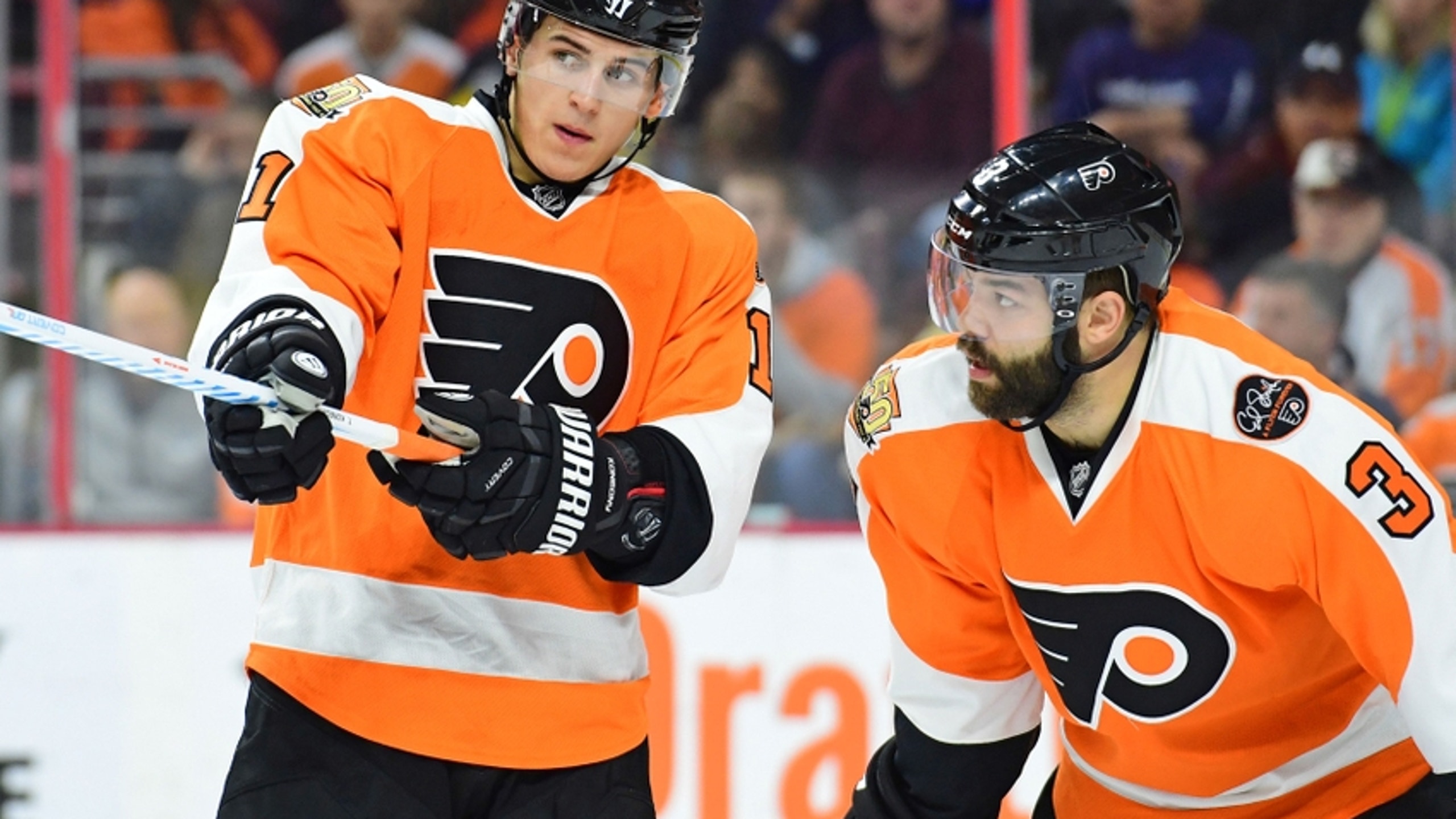 Travis Konecny: Welcome to the NHL
BY foxsports • June 30, 2017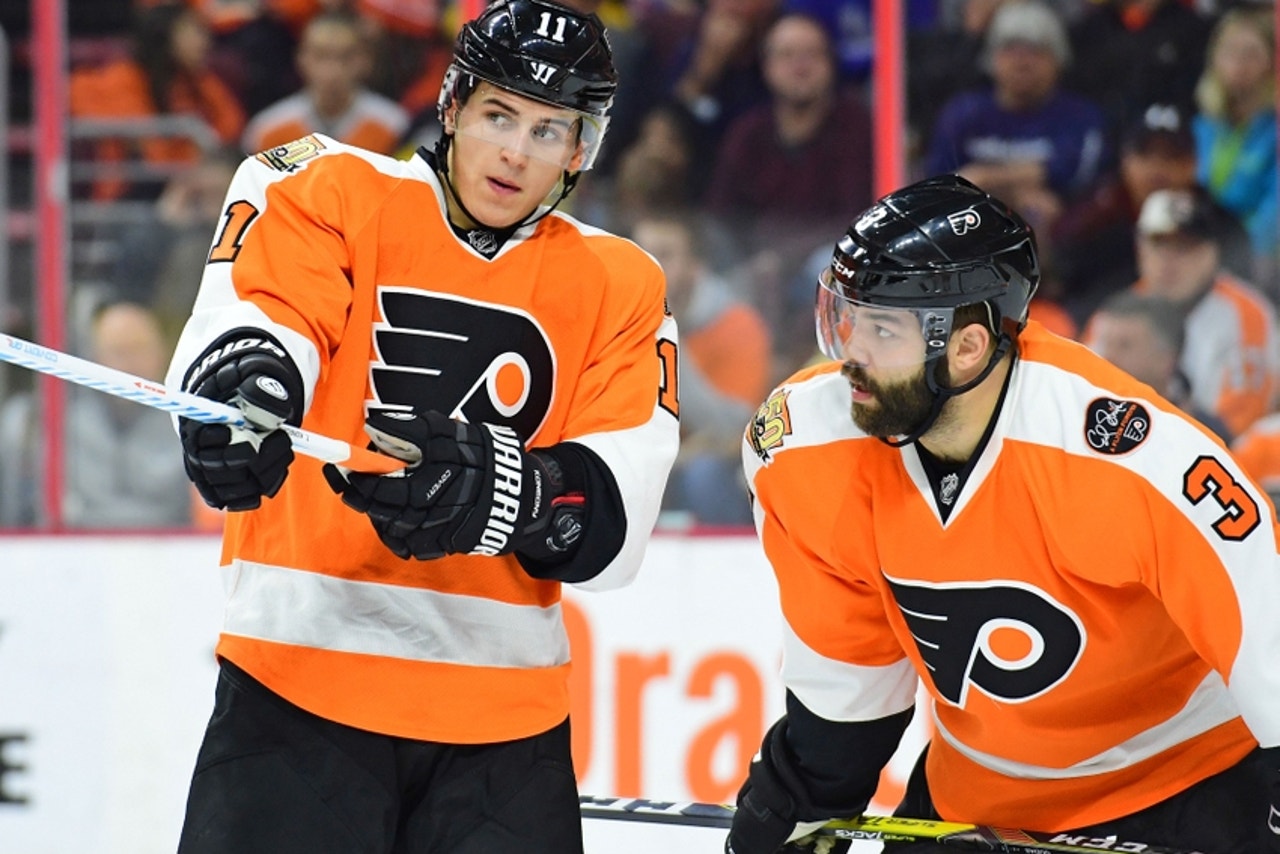 There are some things in the NHL that are expected to happen to young, small rookie players. They will be challenged, they will be tested, and they will be hit, whether clean or not.
Four games into Travis Konecny's career, teams are taking target practice on the Flyers smallest player. The London, Ontario, forward is listed at 5-foot-10, but 5-9 or less is closer to the truth.
Konecny does not feel teams are targeting him. At the same time, he does not deny he is taking some hard hits out there. He has four assists, tied for the rookie lead in the NHL. "It's part of the game," he said to reporters. "Part of being a young guy, too. Being in the league, I am trying to make space for myself and hit guys.
"Obviously, some guys who have been in the league 10 years don't like guys doing that. So I expect it. Doesn't bother me."
His linemate, Jakub Voracek, said all of this has to be expected. "I don't think he is the only one in the league who is getting this kind of treatment," Voracek informed reporters. "He is a good player. He is small and shifty. They try to get under his skin. That's the way it always works.
"You are a new guy, a young guy, especially if you have a good start like he did. You're gonna get that treatment. He's a big fellow and he can handle it. … Sometimes you can be small, but if you can handle things, better to handle it when you are 5-11 than 6-4 and being a p—y."
Flyers coach Dave Hakstol does not feel Konecny is being targeted. "I haven't seen anything out of bounds," he told reporters.
With Radko Gudas serving a six-game suspension at the start of the season for a hit to the head during preseason, the Flyers do not have a big, punishing player that opponents fear on the ice to balance things out on the scoresheet.
Would Gudas' presence have alleviated the questionable early season hits on Konecny?
"No, I haven't seen any difference there," Hakstol replied to reporters' questions. "A night like last night, I mentioned after the game, that's a big, heavy team we're playing… You certainly miss a big, heavy body like Gudy (Gudas) on the back end that just naturally matches that physicality."
One element in practice the Flyers worked on and saw video was gap coverage between their forwards and defense. It burned them against the Ducks, and even against Chicago.
"That's a fair assessment," Hakstol said to Today's SlapShot. "I don't think we were very good in that area [against Anaheim] and had been extremely good in that area during the first couple games of the year. It's an area we have to do a little better job at."
More from Broad Street Buzz
This article originally appeared on
---
---