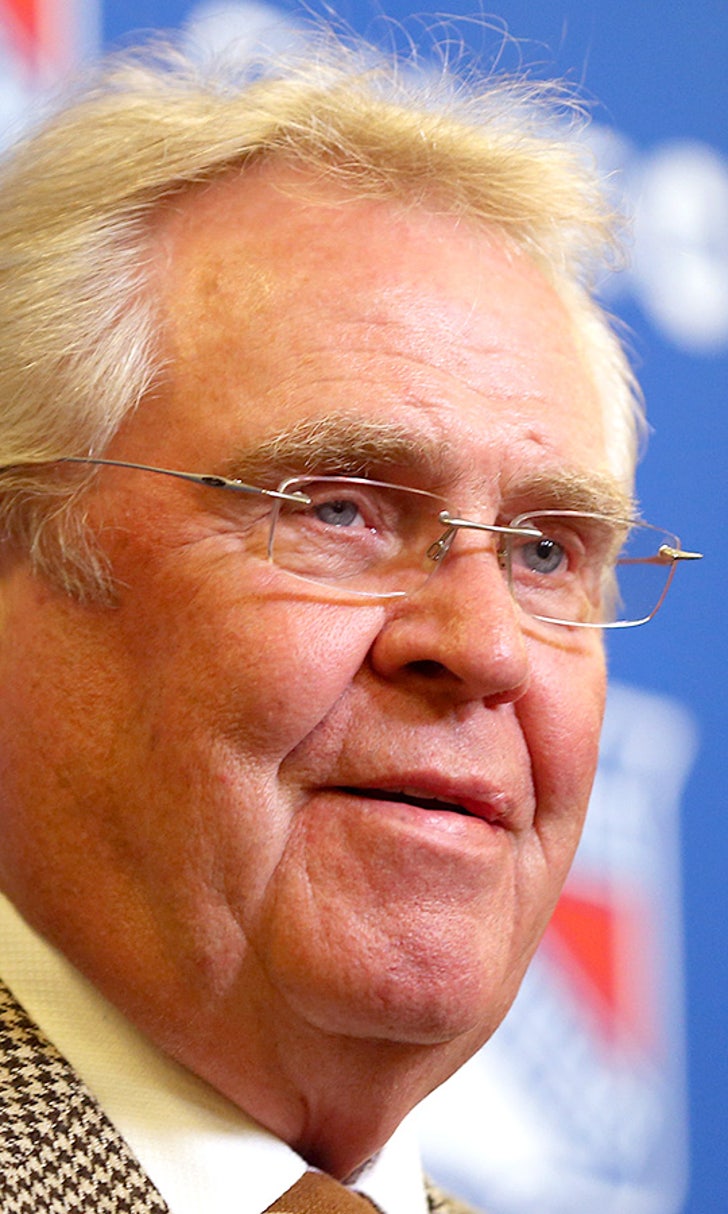 Touching gift keeps former GM Sather tied to Rangers
BY foxsports • October 14, 2015
Former Rangers GM Glen Sather stepped back from some of his duties in the offseason when he ceded more responsibility to new GM Jeff Gorton, but according to Madison Square Garden executive chairman James Dolan, Sather remains tied to the team's Stanley Cup hopes.
Those ties are due to a gift Dolan gave Sather over a decade ago.
"Ask Glen to take a look at his money clip," Dolan told the New York Post. "Inside will be an AA 10-year [sobriety] chip from me that I gave him 12 years ago. He is supposed to give it back to me when we win the Cup. That's the agreement."
Dolan told the Post that agreement still holds even though Sather is no longer the team's GM. Sather remains a part of the Rangers front office as the team's president, and Dolan said the Rangers are still Sather's team. It was Sather's decision, Dolan said, to hand off more of the day-to-day duties to Gorton, a reasonable choice considering Sather is 72 years old. 
The Rangers have gotten close to a Cup in the past few years, as they reached the conference finals in three of the last four seasons and made it to the Stanley Cup finals in the 2013-14 season. The Rangers are off to a good start this year as well, leading the Metropolitan Division with a 3-1 record through their first four games as they continue to bid for their first Cup championship since 1993-94. 
(h/t New York Post)
---
---